---
After a quick ride on the City Airport Train I made it to Vienna Airport about 90 minutes before my flight. I had a bit of trouble finding the British Midland check-in area, until I realized that Austrian Airlines handles their check-in.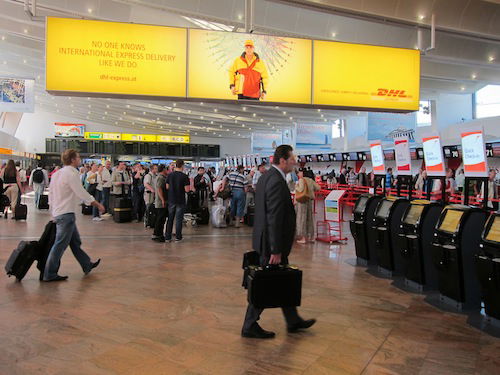 Vienna terminal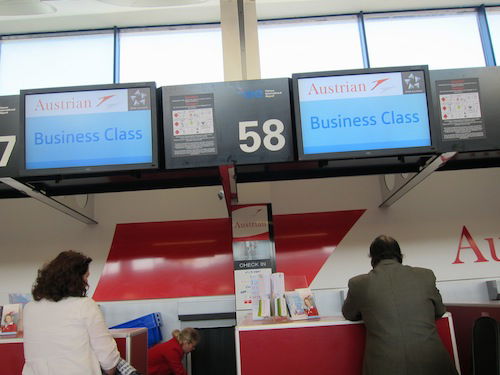 Business class check-in
After queuing in the business class line for about five minutes my check-in was quickly processed and I was issued boarding passes all the way to Los Angeles.
I proceeded to security where there was virtually no line, making for an easy process.
Once through passport control I proceeded to the first Austrian business class lounge I could find, which wasn't far away.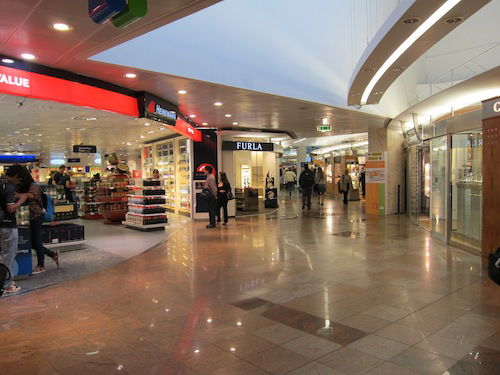 Duty free shops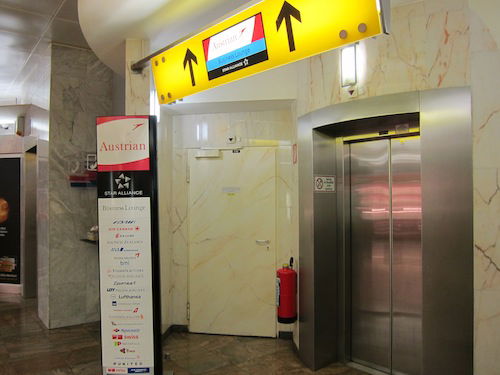 Austrian business class lounge entrance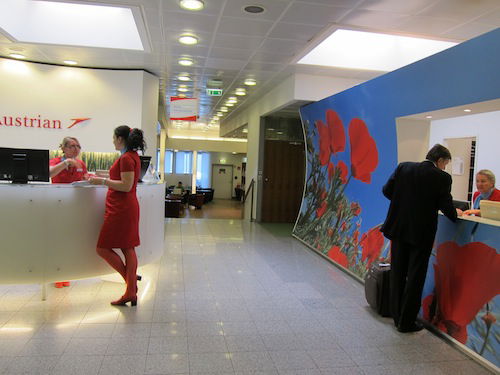 Business class lounge entrance
The lounge wasn't especially nice or aesthetically pleasing. I was quite hungry as I hadn't had breakfast, though the extent of their breakfast spread was limited to some croissants.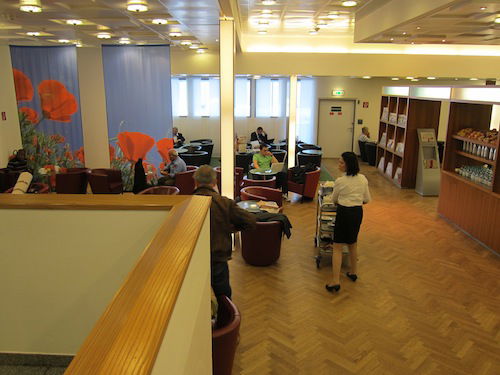 Business class lounge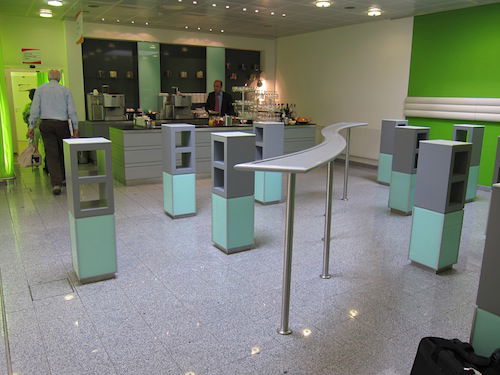 Business class lounge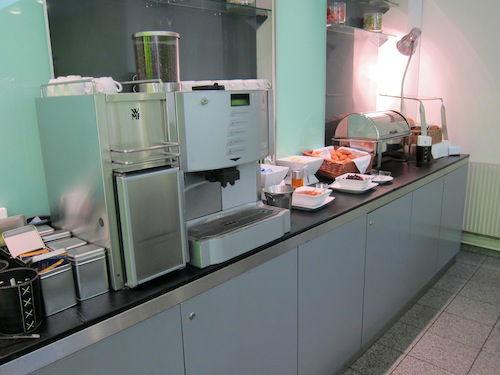 Snack selection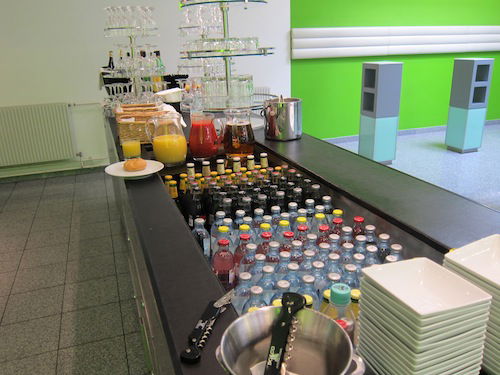 Drink selection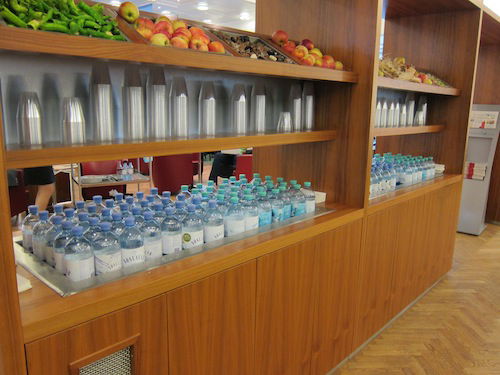 Lots of water!

After spending about 20 minutes there I figured I'd see if there isn't a better lounge, so started walking closer to my departure gate.
I managed to find another Austrian lounge, though this one was a Star Gold lounge and not a business class lounge, so seemed to be much nicer.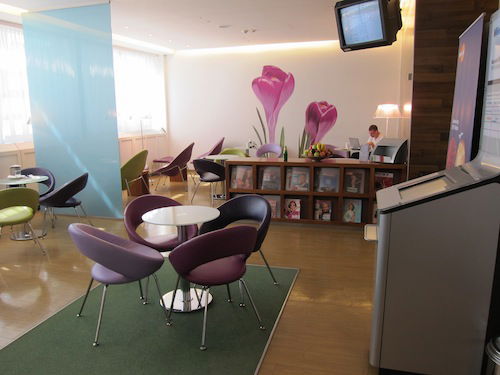 Star Gold lounge
There was only one family in the lounge, and the breakfast spread was much nicer, featuring breads, meats, cheeses, yogurt, muesli, scrambled eggs, etc.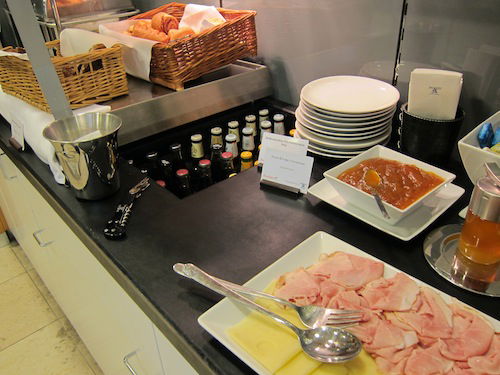 Star Gold lounge snack selection
I settled for some strawberry yogurt with granola and a cinnamon roll.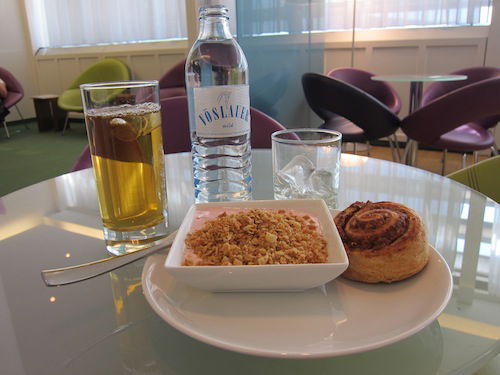 Breakfast
About half an hour before departure I proceeded to security and then my departure gate, which was D33. Unfortunately yet again it was a remote gate, though at least boarding started on-time.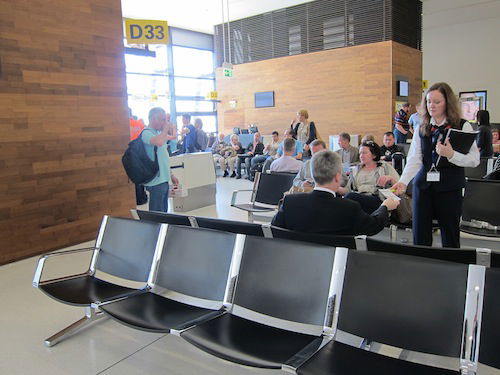 Gate area
The bus ride had pretty nice views of the tarmac, including of some airlines you otherwise don't see a whole lot of.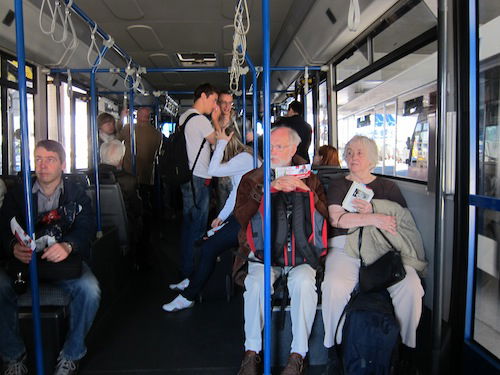 Bus
After a five minute drive we were dropped off at our Airbus 319.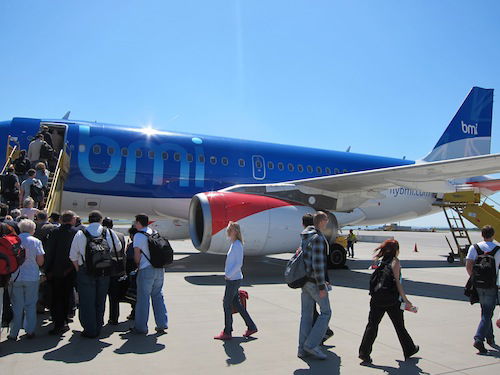 Airbus 319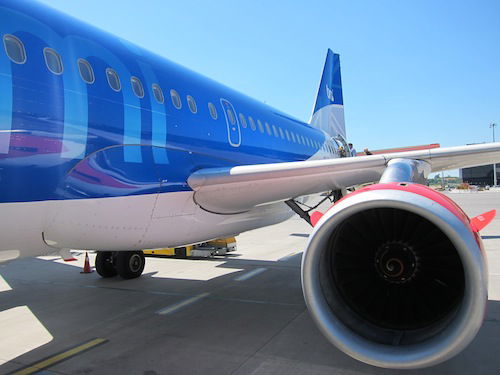 Airbus 319
British Midland 426
Vienna (VIE) – London (LHR)
Thursday, May 26
Depart: 11:40AM
Arrive: 1:05PM
Duration: 2hr25min
Aircraft: Airbus 319
Seat: 3C (Business Class)
I was quite looking forward to flying British Midland, given that I had never flown them before and that frankly, I wasn't convinced they were actually an airline (but instead a cleverly disguised frequent flyer program).
The seats were once again typical intra-Europe business class seats which aren't especially comfortable, though the cabin was fairly empty so I had the set of three seats (with the middle seat blocked) to myself.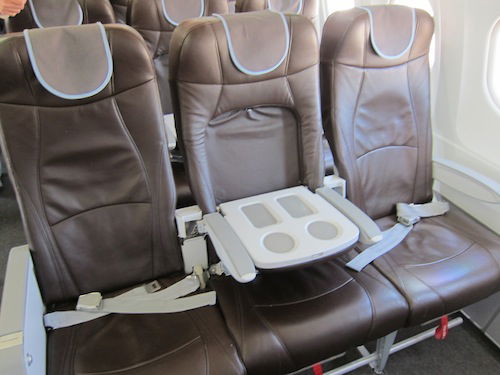 Business class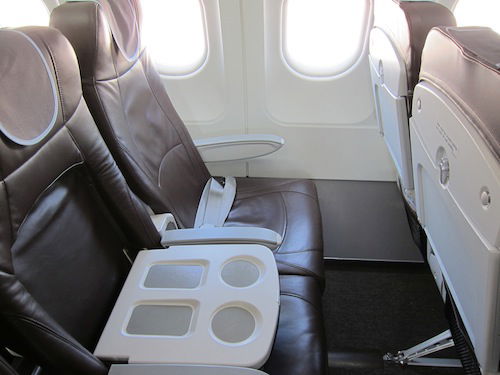 My seat, 2A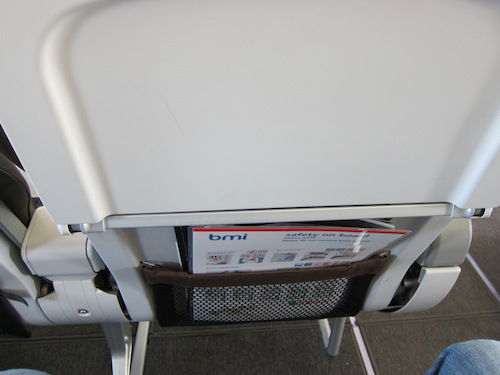 Legroom
The first thing that struck me about British Midland was the crew. They have very… interesting uniforms. Their top hats led me to believe they might be part of Lucky Charms' extended family, or perhaps on a witch hunt… certainly one or the other.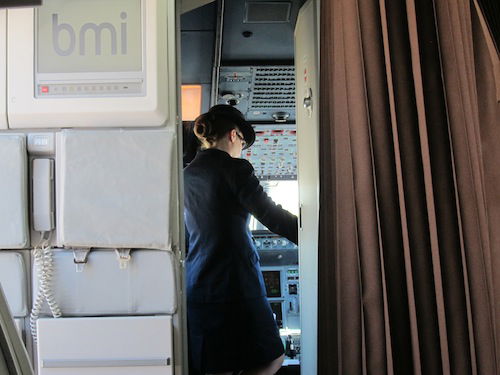 Flight attendant uniform
Boarding quickly went downhill as the guy across the aisle from me settled in. He was loudly finishing some very important business deals, and he wasn't afraid to make sure the whole cabin heard just how important he is.
Before we pushed back the captain welcomed us aboard and advised us of the flight time of 1hr50min, anticipating an on-time arrival. As we began our taxi the flight attendants started the manual safety demo, though I was more interested in the traffic outside (Korean Air Cargo, Tunisair, NIKI, etc.).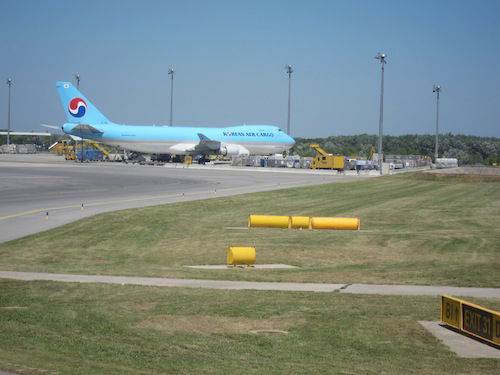 Korean Air Cargo
After a 10-minute wait for takeoff we were airborne and I was quite enjoying the beautiful landscape on departure.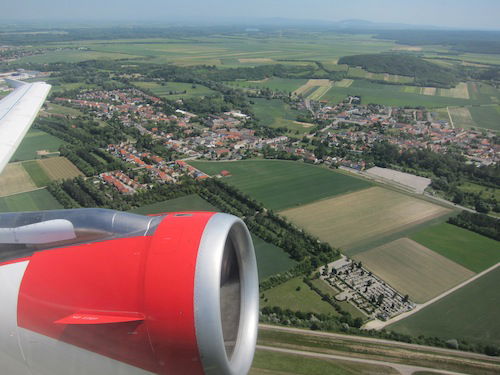 View after takeoff
As soon as we leveled off the service began. The lead flight attendant was serving business class alone, which was perfectly fine given that there were only a handful of passengers.
For lunch was the choice between gnocchi and a chicken dish, and I went with the former. It was served with a small salad, bread, and chocolate tart.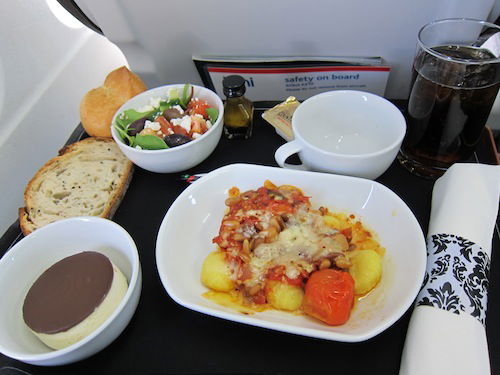 Lunch
I spent the rest of my flight working on my laptop, while the aforementioned self-important businessman spent half of the flight in the loo with a newspaper. At least he wasn't afraid to hide it.
We began our descent into London about 30 minutes before landing and it was a rather bumpy one, as the weather wasn't good.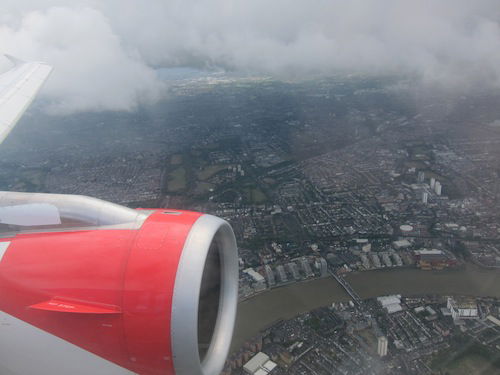 Approach into London
The landing was one of the rougher ones I've experienced, given that we touched down with one wheel and were airborne again before finally touching down.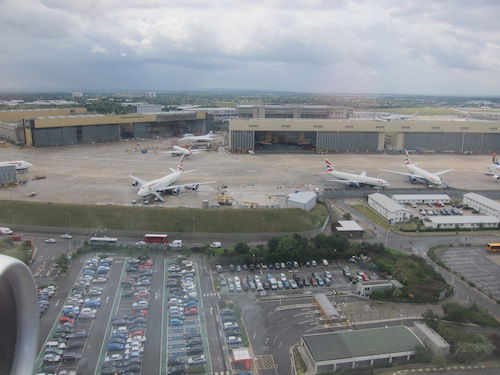 Final approach
I lucked out on this trip as far as terminal transfers go. I arrived in terminal 1 and would also be departing from terminal 1, which meant I only had to run a half marathon to make my connection.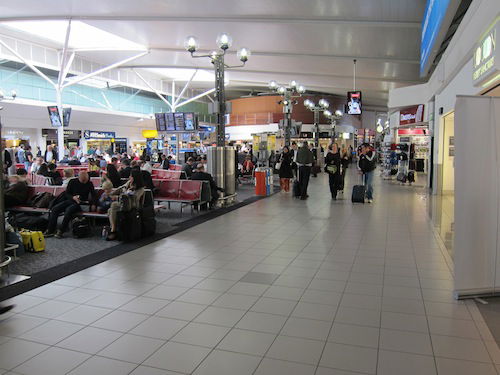 Terminal
While I was primarily planning on using the Star Alliance lounge, I figured I'd pay British Midland's Great British Lounge a quick visit, since I had heard lots of good things about it.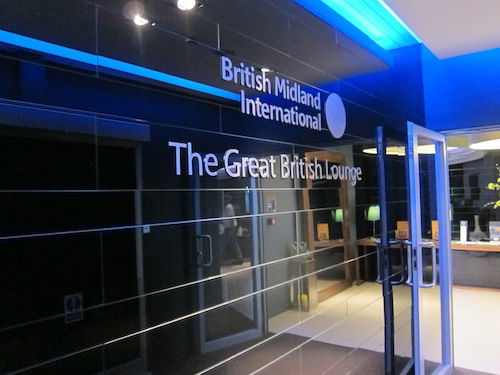 Great British Lounge
It's a bit out of the way and as I entered the agents were certainly surprised I made the trek all the way to the lounge when I was flying Air New Zealand, though still warmly welcomed me.
The lounge itself is very stylish, though when I was there, packed.
The lounge has lots of unique seating areas, from relaxation seats, to bar stools, to tables, to couches, to a business center.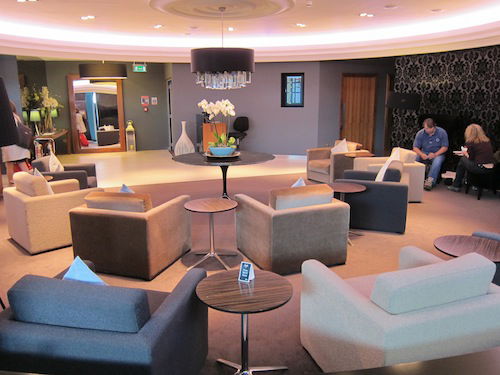 Great British Lounge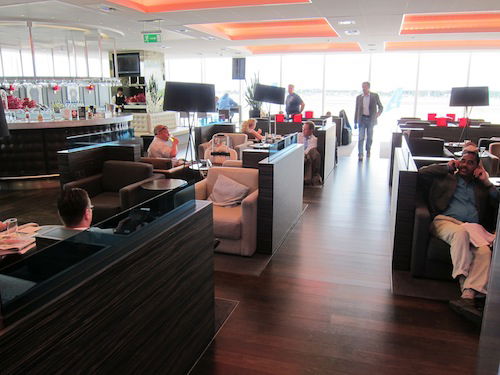 Great British Lounge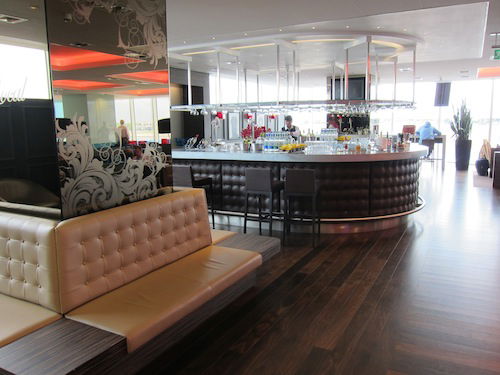 Great British Lounge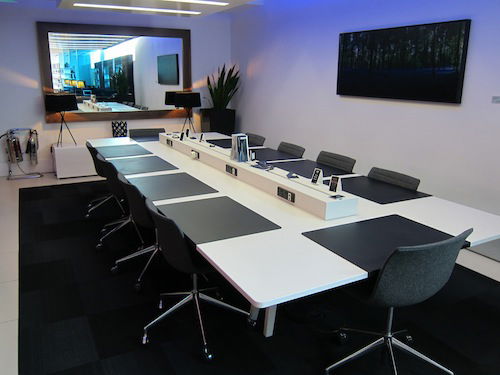 Conference room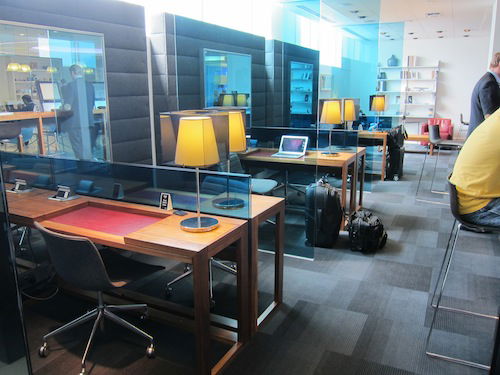 Workstations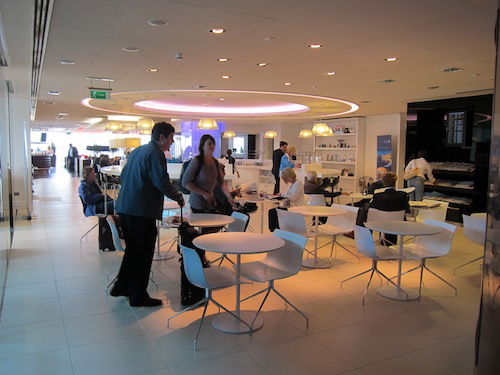 Great British Lounge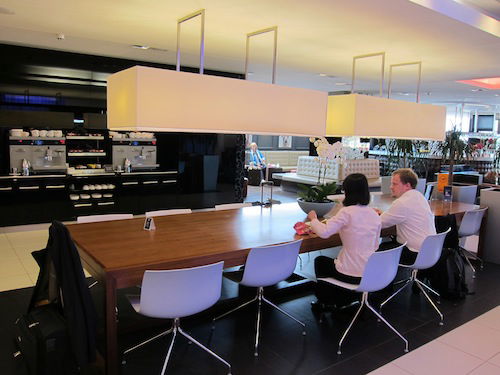 Great British Lounge
The snack selection was also decent with soup, salad, sandwiches, fruit, and every unhealthy packaged snack imaginable.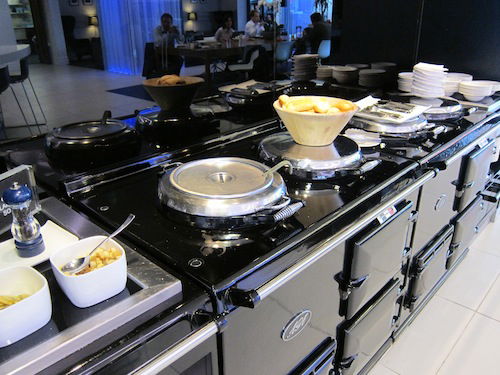 Food selection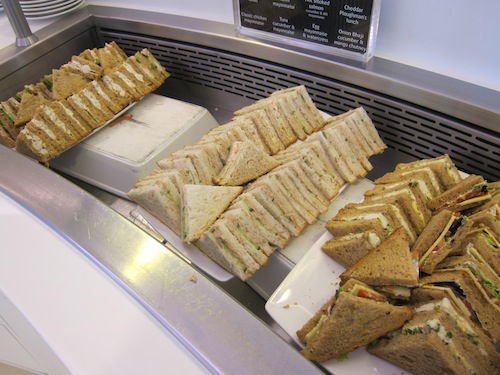 Sandwiches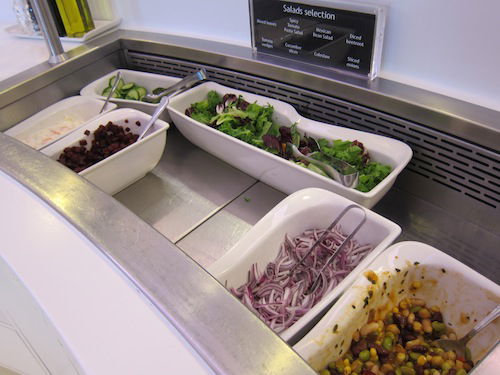 Salad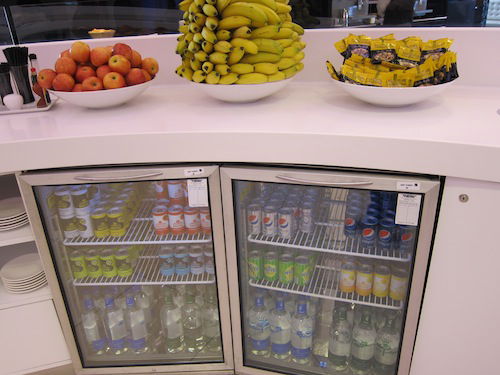 Fruit and drinks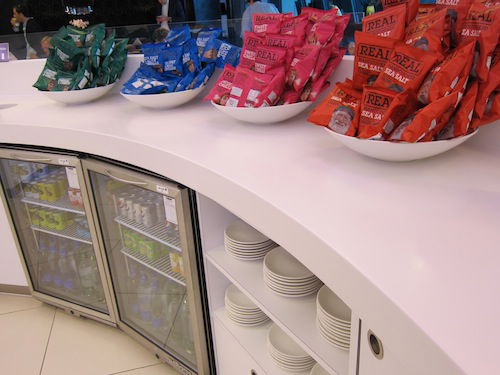 Chips
The one downside was that the Wi-Fi was so slow that it was practically useless, so I quickly left the lounge in favor of the Star Alliance lounge, which was a 10-minute walk away.