————————————————————————————————————-
My family is from Germany, so back when I was growing up I would spend about a month every summer in Germany with relatives. While they live in the Frankfurt area, we would always travel for 1-2 weeks to different parts of Europe, so I saw quite a bit of Europe when I was younger.
Then when I started traveling on my own I focused more on Asia for a couple of reasons. For one, it was a completely new world for me, one I found fascinating. But equally importantly, the Euro was appreciating like crazy, making Europe even more expensive than it was before.
So I've actually not traveled to Europe that much lately aside from visiting family, so it was nice to be able to make it to Vienna.
After spending only an afternoon in Vienna, I think I'm once again hooked on Europe.
Vienna isn't a city you hear all that much about. Everyone seems to want to go to Italy and France, both of which are nice, though overrun by tourists.
While I haven't been everywhere in Europe, I have seen quite a bit, and I have to say that Vienna is now easily my favorite city in Europe that I've visited.
The issue with France and Italy for me is that the cities that are in theory "charming" are so overrun with tourists that it takes most of the fun out of them. Vienna had that same charm minus the touristy feeling. When I was in Paris a couple of months ago I almost felt like I was at Disney Epcot…
The Le Meridien has a great location on Opernring Street, added to the fact that Vienna is a very walkable city.
Vienna has beautiful architecture, plenty of pedestrian zones, and lots of parks/trees. The fact that it was also one of the most beautiful days I've ever witnessed didn't hurt…
Given that I just had an afternoon I employed my usual "city in an afternoon" strategy. I asked the concierge for a map, put on walking shoes and walked and walked and walked.
No, I didn't go to any museums, though I saw every landmark on the map, and more importantly got a great feel for the vibe of the city.
Vienna, I'll be back very soon!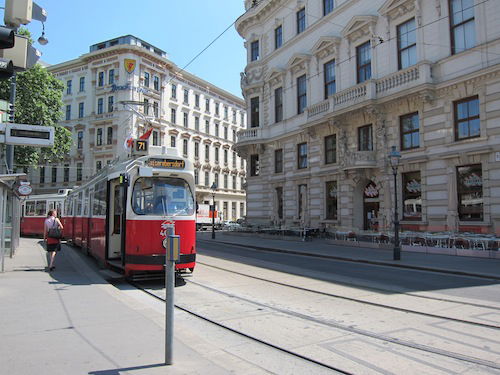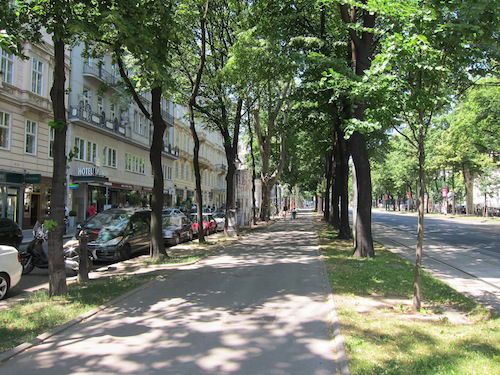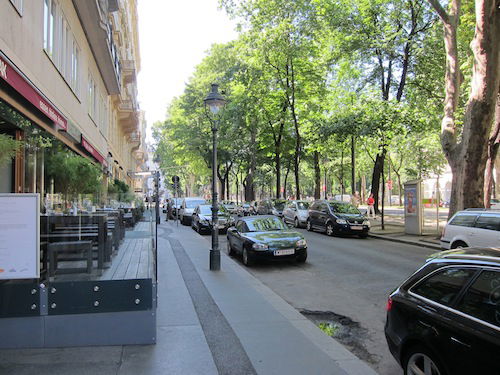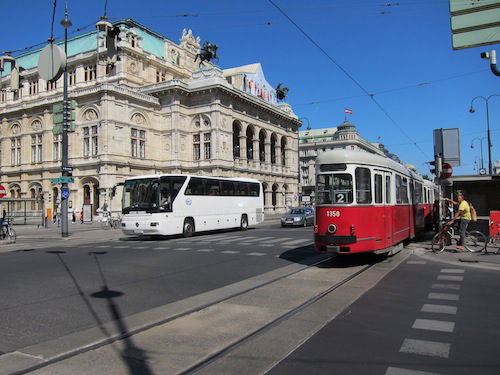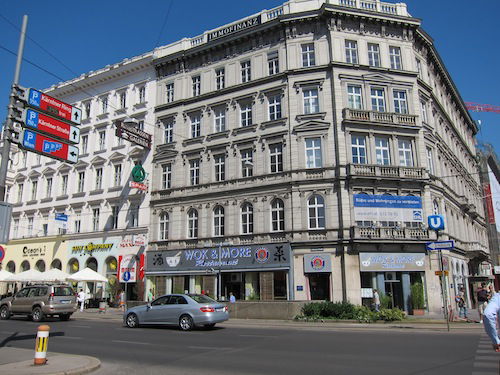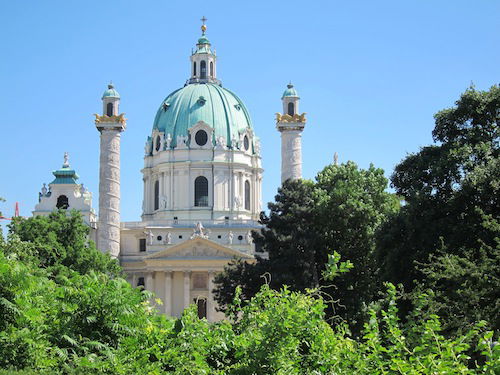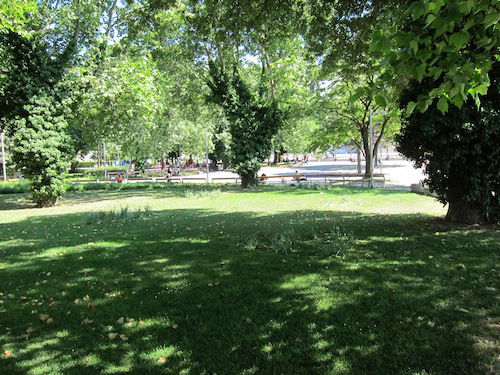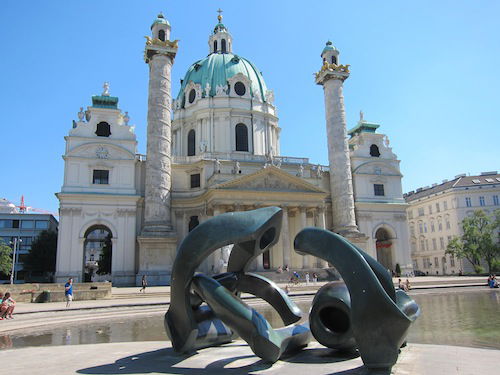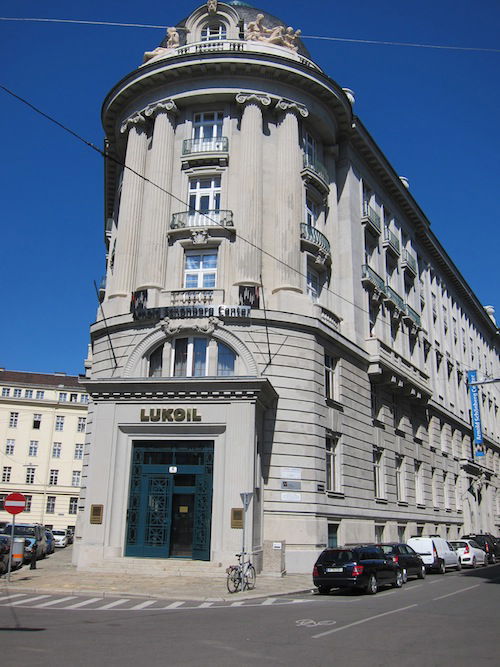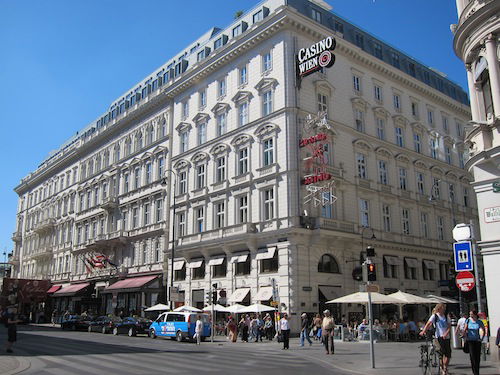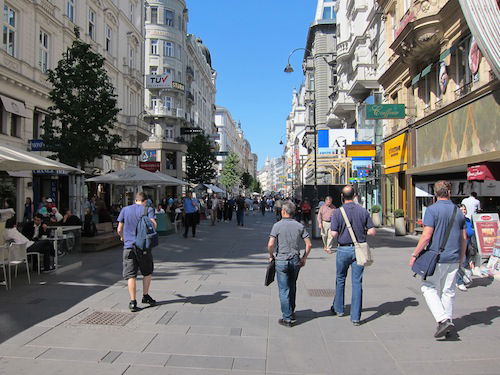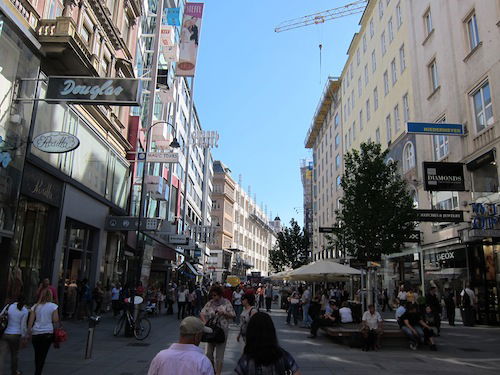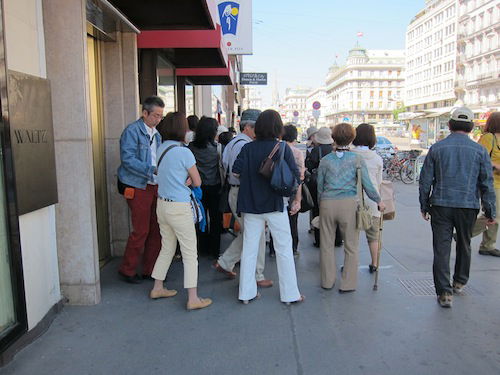 (I couldn't help myself with the last picture…. yes, I'm sure their tour guide was just trying to get them a great deal on jewelry.) 😉