Singapore's a funny city for me, since I've visited it a handful of times, though always only for 1-2 days, typically on layovers while enroute to other destinations. So I've slowly become fairly familiar with the city, and I think I've seen most of the sites. Singapore is a city that fascinates me. Entirely superficially, as a tourist, it seems like the perfect place — there's virtually no crime, everything is beyond clean, and there is very little poverty. There's no doubt the city has some issues "behind the scenes," though on the surface it's refreshing.
This time around I was meeting some friends that live in Singapore for the evening, and we decided to do something a little different than the usual sightseeing. I've seen most of the cultural "stuff" in Singapore, so this evening was more focused on the entertainment side of things.
After spending about an hour walking around the Marina Bay Sands we walked towards Lau Pa Sat for some beer and satay.
We made a few stops along the way, including at the United city ticketing office (just because it's a reminder of the "good old days"), and the little miniature replica of Singapore.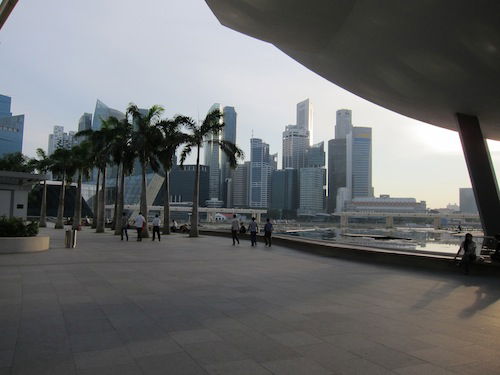 Singapore skyline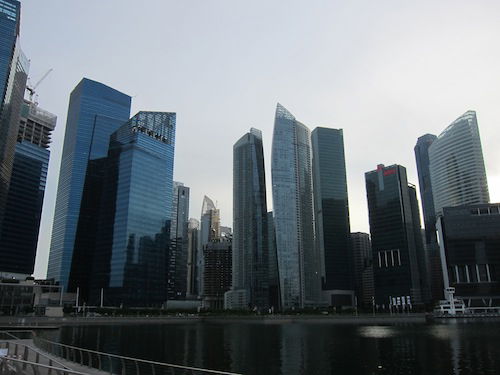 Singapore skyline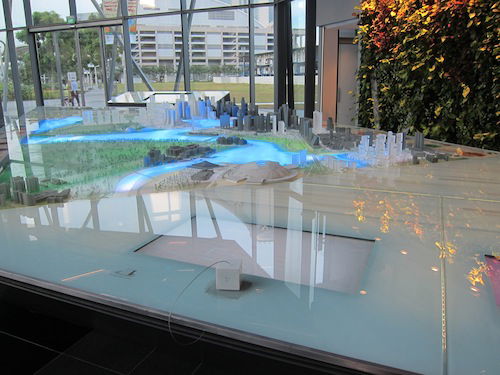 Miniature Singapore replica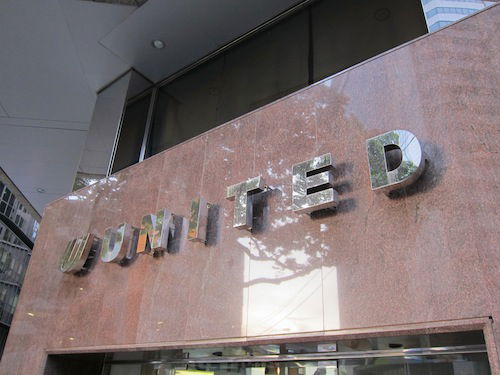 United city ticketing office (yes, the tulip is alive and well here)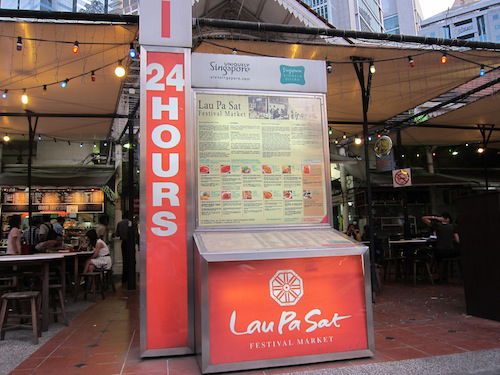 Lau Pa Sat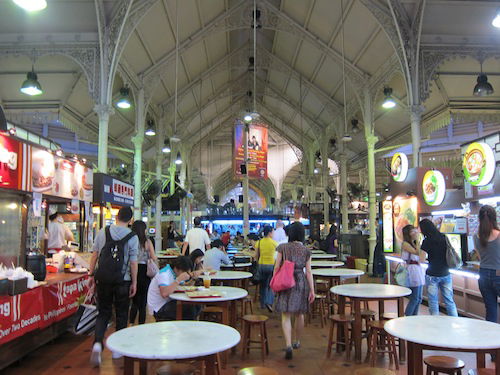 Lau Pa Sat
We hung out at Lau Pa Sat for a while, which features every food type imaginable, though stuck to beer, and I sampled some satay towards the end.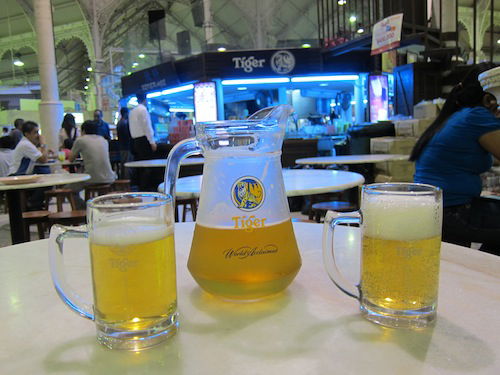 Tiger beer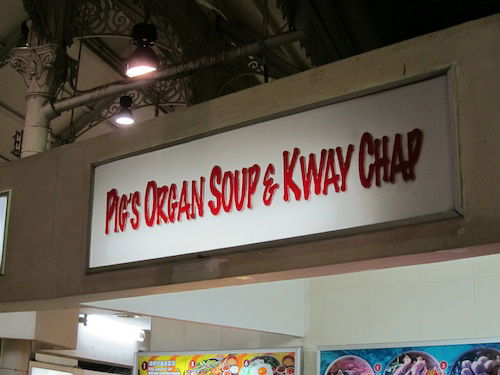 Like I said, every food imaginable
From there we headed to Sentosa, which has a lot of great attractions, restaurants, and even amusement parks. There's a Universal Studios there, and the entrance fee is only $5SGD after 7PM, so we walked around there for a bit.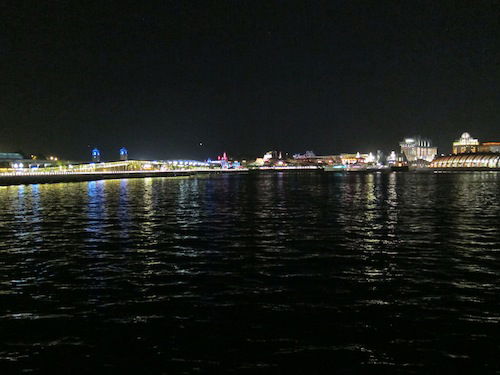 Sentosa from a distance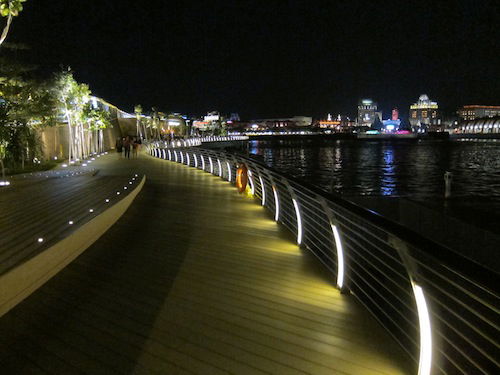 Boardwalk to Sentosa
Universal Studios in Singapore is much smaller than the one in Orlando, though that was perfectly fine since we weren't looking to try any of the rides, but rather to just walk around and talk.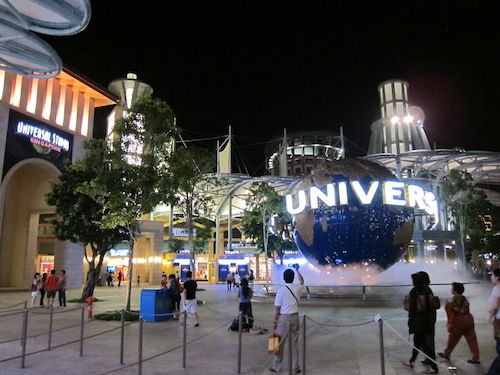 Universal Studios entrance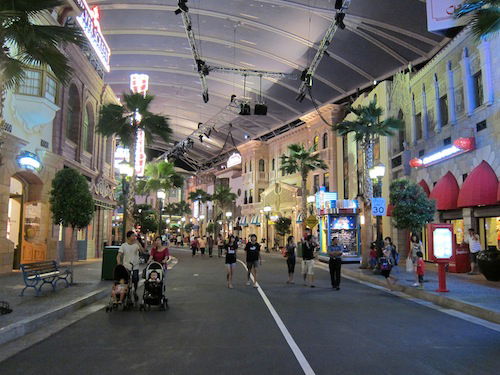 Universal Studios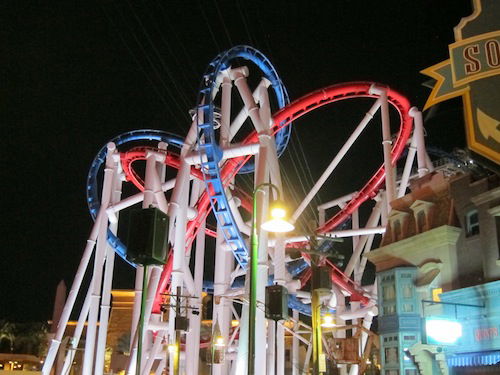 Roller coaster
After about an hour it was getting late and we hadn't had dinner, so we needed to find a place quick. Our options were dim sum place or Chilis. The dim sum place had a massively long line, while Chilis didn't, so we went with Chilis.
Now I'm sure some of you will call me names for that, and by all means bring it on, though I'm sticking to my story — there's just as much local culture in a western chain restaurant as there is in a local chain restaurant. I remember being in Seoul and going to a highly recommended Korean BBQ place. What did I notice? Everyone was a tourist. The next night I went to a Chicago pizza chain in Seoul, and what did I notice? Everyone was a local. In my experience, you're actually in the company of more "locals" when eating at a western chain in Asia than you often are when eating elsewhere. Anyway, I was with locals, so hopefully, that gives me a free pass either way. 😉
Speaking of Chilis, check out the price of a steak at the one in Singapore.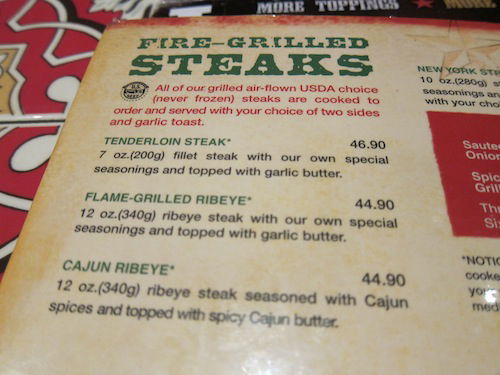 No thank you!
After a most enjoyable evening with especially great company it was back to the Marina Bay Sands to claim my room, take some pictures, go to sleep, and go for a swim in the morning. I was indescribably excited about my Airbus 380 journey the following day…