I should probably start by mentioning my hotel booking strategy. I had three nights in Kuala Lumpur. Logic would dictate I'd spend all three nights in one place, though I decided to hotel hop instead. Priority Club has a promotion whereby you get double points for stays, while Starwood has a promotion whereby you earn a free resort nights after every three stays. So as a result I decided to spend my first night at the InterContinental, my second night at the Le Meridien on the other side of town, and my third night at the InterContinental again. My rate at the InterContinental the first night was a very reasonable $120USD all-in.
Anyway, as I pulled into the InterContinental the porters immediately helped me with my bags and directed me to check-in.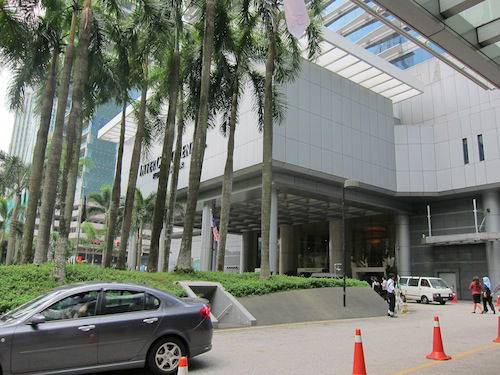 Hotel exterior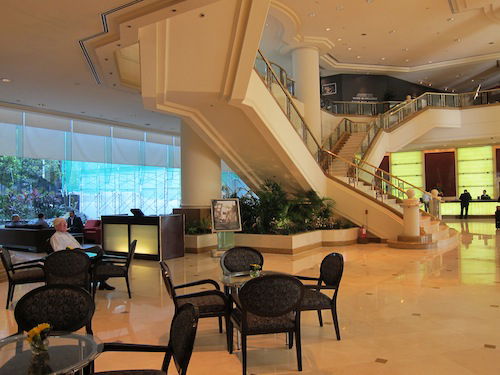 Lobby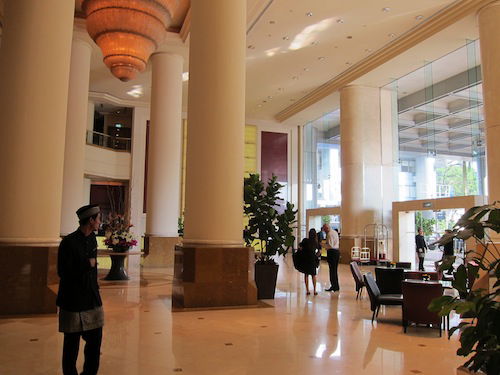 Lobby
As I handed the lady at check-in my credit card and Royal Ambassador card, she probably thanked me a dozen times for my business and immediately called over the guest relations manager to escort me to my room for in-room check-in. He appeared less than a minute later, introduced himself, gave me his business card, and we walked me up to my room on the 27th floor.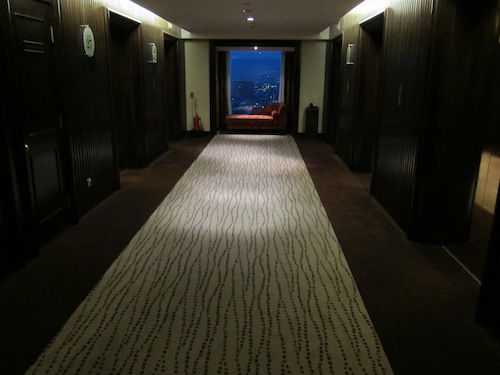 Hallway
He showed me the features of the club room I had been upgraded to and processed check-in. He explained the club lounge was serving canapés until 8PM, and since it was approaching that time, asked me if I still wanted anything. I said I would, and he insisted on calling up to ensure that they put some food aside for me. I had mentioned I would be back in two nights (without explaining why I'd be gone for one night), at which point he said he would block off the same room for me for that stay.
The process was seamless, a picture perfect example of good customer service.
The InterContinental Kuala Lumpur seems to have a club room as the standard Royal Ambassador upgrade. Frankly, the room was on the big side for a "standard" room, so it's just as nice as a suite for me when traveling alone. The room featured the biggest bed I've ever slept in, a sofa, a work desk, and a huge bathroom with tub and shower. It even had one of those fancy toilets that has instructions on how to operate it. Oy.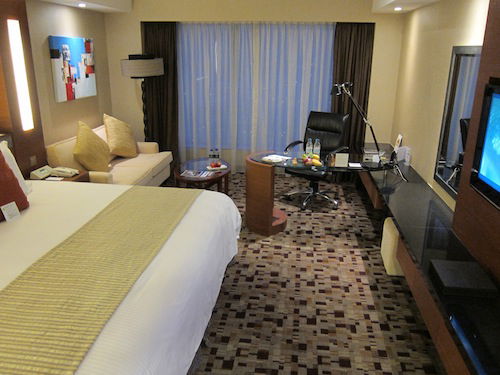 Club room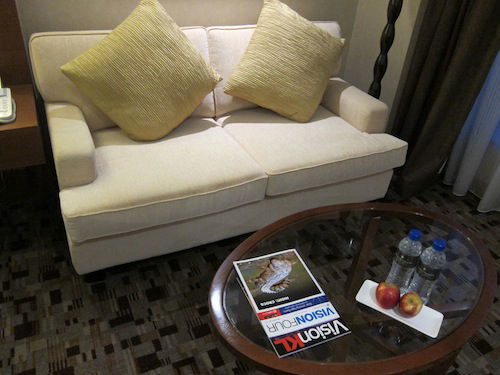 Sofa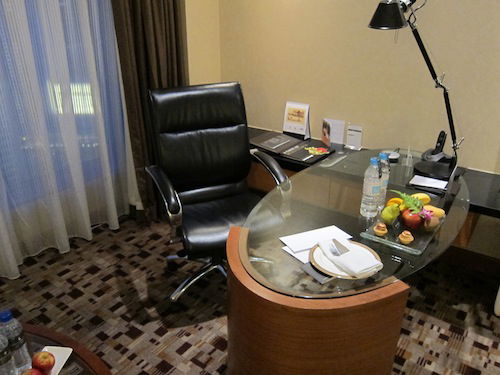 Desk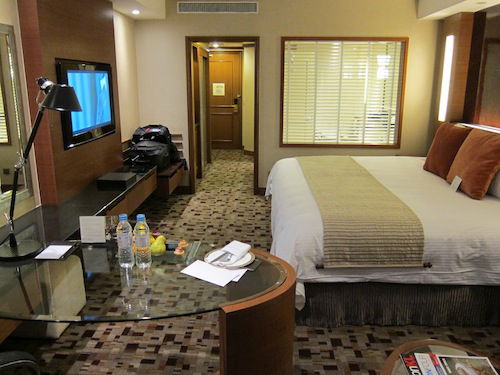 Club room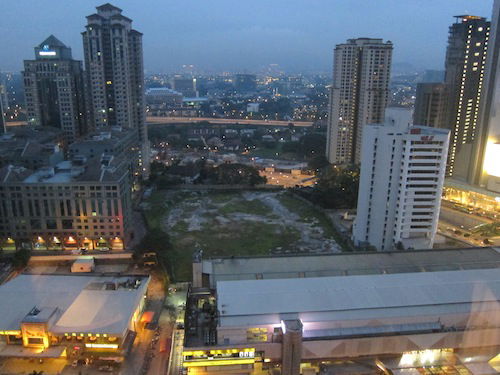 View from my room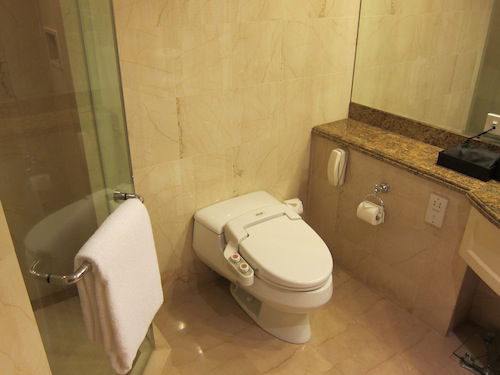 Bathroom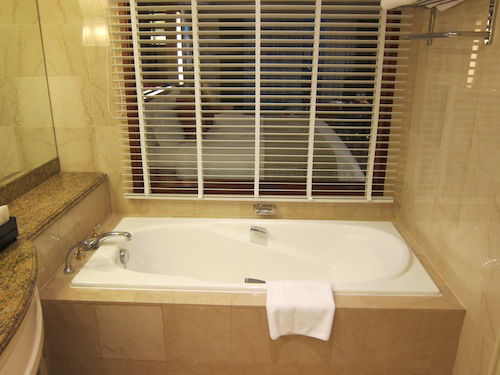 Bathtub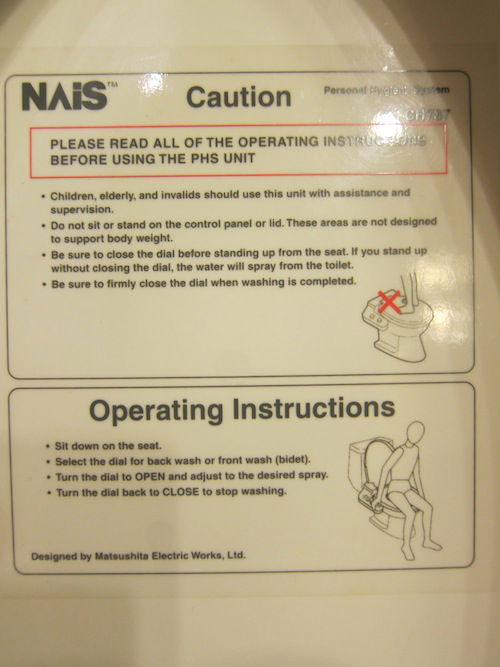 Toilet instructions
The minibar was pretty well stocked, and as a Royal Ambassador beverages are complimentary.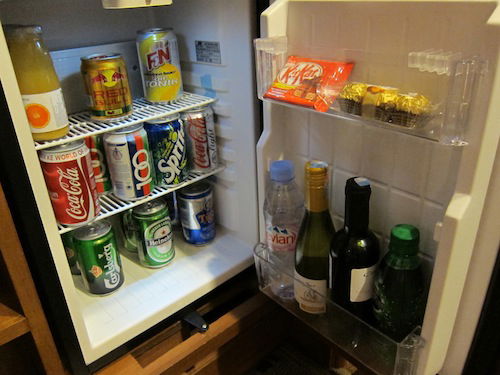 Minibar
The welcome gift consisted of a plate with fruit and some sweets, along with a couple of bottles of water. Then on the table next to it was another plate with apples and two more bottles of water.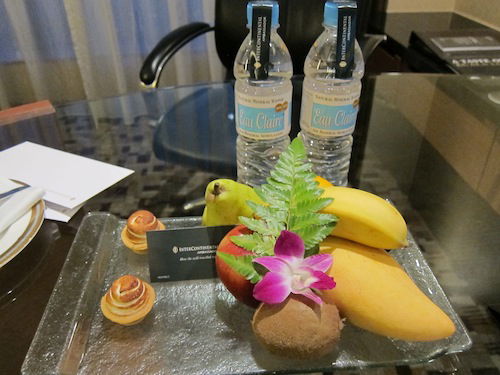 Fruit plate and water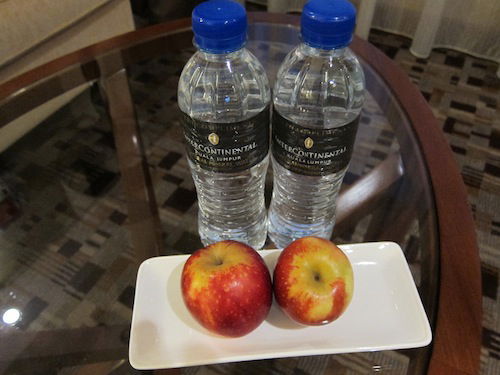 Apples and water
The club lounge was a floor below mine, and quite possibly one of the "classiest" club lounges with some of the best service of any InterContinental I've stayed at. For one, the lounge was never crowded. More importantly, though, the people working in the lounge were eager to please. In particular, there was a lady from the Netherlands that was top notch. The first evening she asked what she may refer to me as, and I said "Ben" would be great. The following morning for breakfast she greeted me as "Mr. Ben" when I walked in, and then even during my stay a couple of days later, she still remembered my name. Very, very impressive.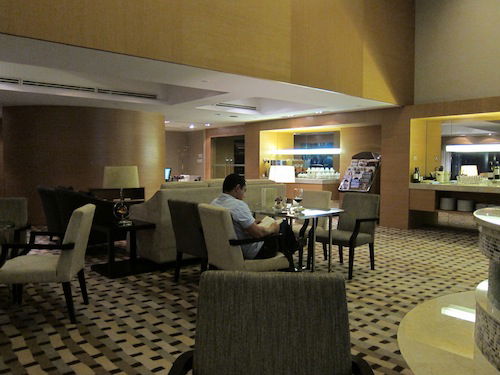 Club InterContinental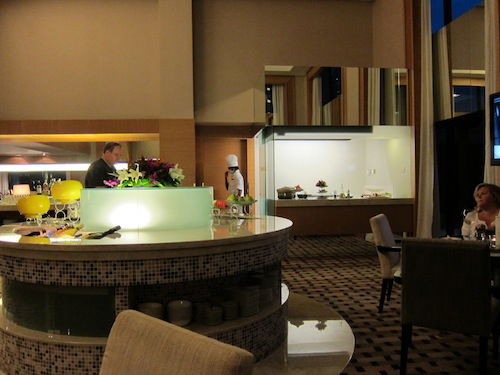 Club InterContinental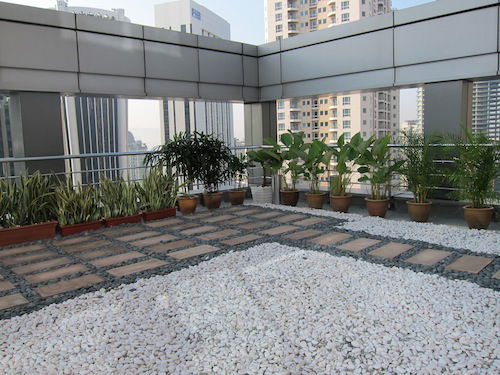 Lounge exterior
The lounge features evening canapés from 6PM to 8PM, and unlike most club lounges which have buffets of pre-prepared food, this lounge features a chef that freshly prepares a "sampling plate" with five different daily specials. Not only was it a work of art, but it was delicious, and having more than one plate was encouraged.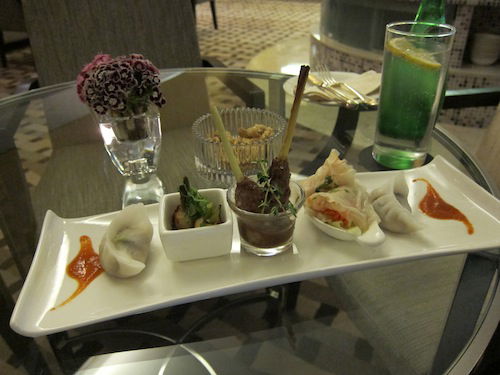 Tasting plate
Then there was also a small buffet set up with cheese, nuts, etc.
The breakfast spread was equally good. They had cereal, yogurt, fruit, pastries, juices, etc., with a buffet set up, and then a chef on hand to prepare omelets, pancakes, waffles, etc.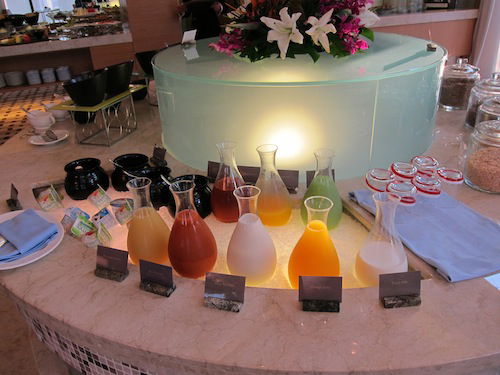 Breakfast buffet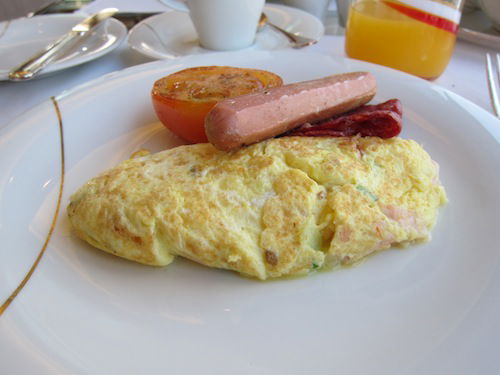 Breakfast
The hotel features a modest pool and gym, though I didn't have a chance to try either of them out.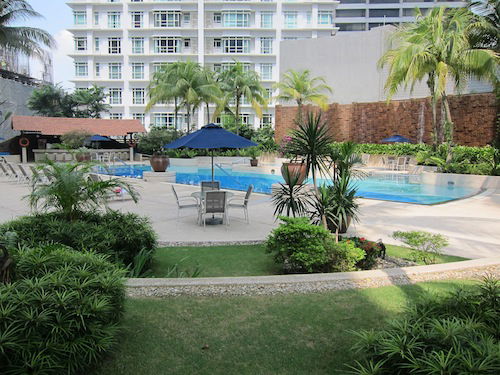 Pool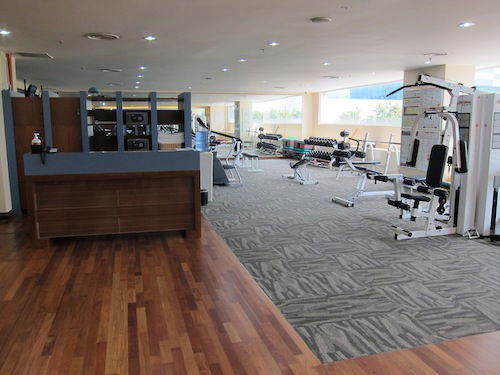 Gym
I did on my last day get a massage. It's very rare I do that, but in Asia it's tough to turn down given the prices. In the spa the InterContinental it was about $60USD all-in for an hour-long massage (including tax and service charge). While that might not be cheap compared to a massage somewhere on the street, I figured it was a decent enough price for a massage at an international hotel chain, since you'd likely pay at least double that in the US or elsewhere (and that likely wouldn't include tip).
The location of the hotel was also ideal. It was within walking distance of the Petronas Towers and Kuala Lumpur Tower, and pretty much within walking distance of anything else one would want to see.
So all-in-all, I was really impressed by the InterContinental. It's a great hotel at a great price (cheaper than the Crowne Plaza, actually). They have their customer service down, and I really like the ambiance and offerings in the club. Even if you're not a Royal Ambassador, the premium for a club room is minimal, so well worth the money. Every employee I came across seemed to genuinely want to go the extra mile, and that was appreciated.
It's interesting to note that this hotel used to be a Hotel Nikko, until a few months ago, when it was converted to an InterContinental. I asked several employees how they felt about the rebranding, and they were all very upbeat about it. Apparently most of the employees are the same, and it's just the management that changed. One person I spoke with seemed especially excited about the change, saying that the new management is much more organized and realistic than the old management team, and seems to actually have a "plan."