Kuala Lumpur is a city I've wanted to visit for a long time, if for no other reason than the iconic Petronas Towers, which are breathtaking. Beyond that I've always had pleasant interactions with Malaysians just about everywhere in the world, so I was looking forward to seeing what the people were like.
As is customary for me, I spent the first day just wandering aimlessly with a map. The InterContinental isn't far from the Petronas Towers, so that was the first stop for me.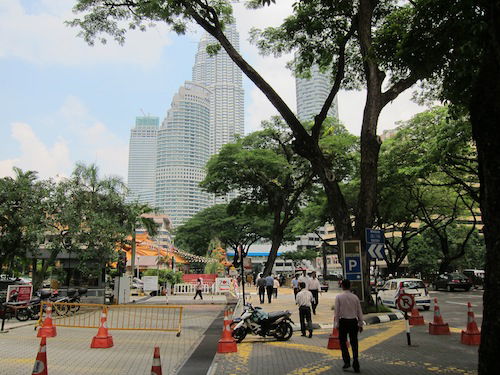 View from just outside the InterContinental
The Petronas Towers are just damn impressive, far too impressive to put into words.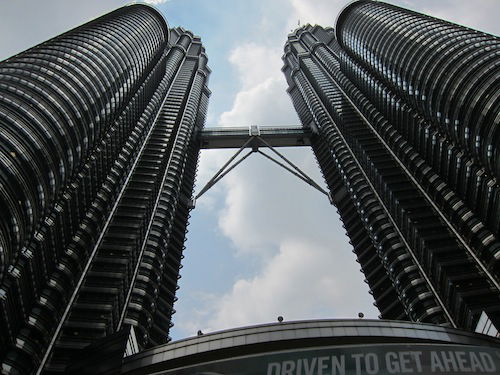 Petronas Towers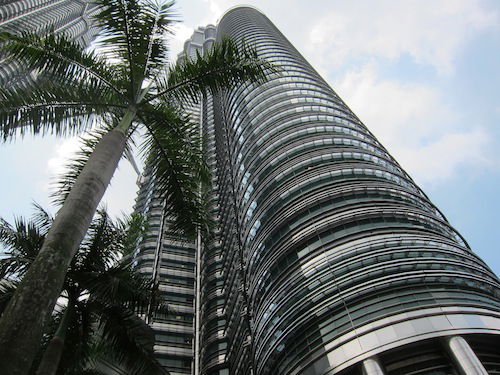 Petronas Towers
After a conversation with some locals that obviously turned out to be a scam (I'm embarrassed I didn't catch on earlier), I headed towards the next logical landmark, which is Kuala Lumpur Tower.
While Kuala Lumpur isn't the most pedestrian friendly city in the world (like Singapore), it's definitely not as bad as the likes of Ho Chi Minh City. You still had to watch out for the endless stream of mopeds.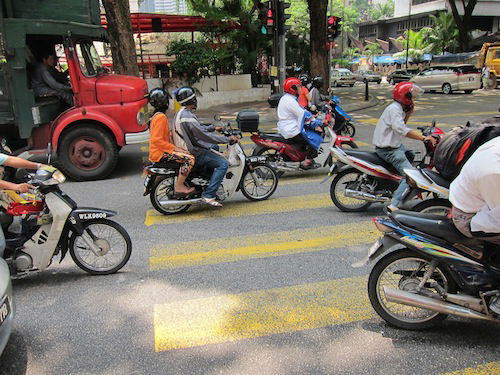 Traffic
Getting to Kuala Lumpur Tower turned out to be quite a hike, and with the ridiculously warm weather I probably drank more water than a camel.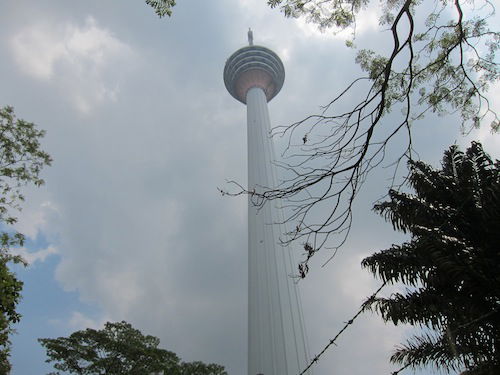 Kuala Lumpur Tower
The area around Kuala Lumpur Towers featured a few minor attractions. When you purchase a ticket to go to the top you have the option of visiting one of them at no additional cost. I went with the "Formula One Experience."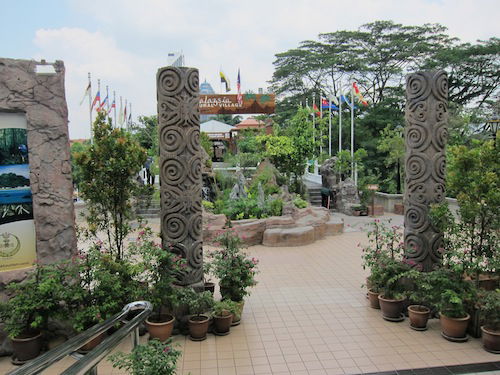 Garden outside Kuala Lumpur Tower
The views from the tower were impressive, especially with the Petronas Towers in the distance. There's also a restaurant up there, though I wasn't really hungry so just snapped a few pictures and headed back downstairs.

View from tower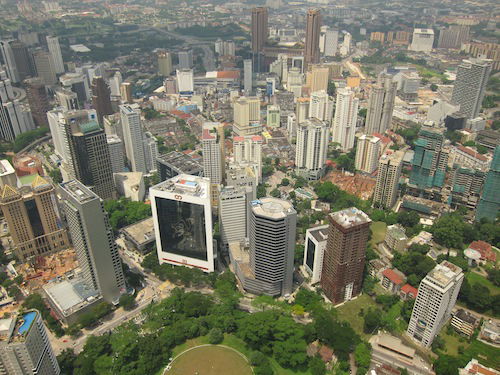 View from tower
Once down at the bottom, I proceeded to the "Formula One Experience." Sounds exciting, no? As it turned out it was literally desktop monitors with cheap peddles and a Mario Kart style video game in cheap Formula One mock-ups.
I nonetheless played for maybe five minutes, though the awkward part was that the lady working there was literally sitting right behind me and watching me play, so when I turned my head left she was maybe two inches from my face. Freaked me out for a second, because I had no clue she was even close to me.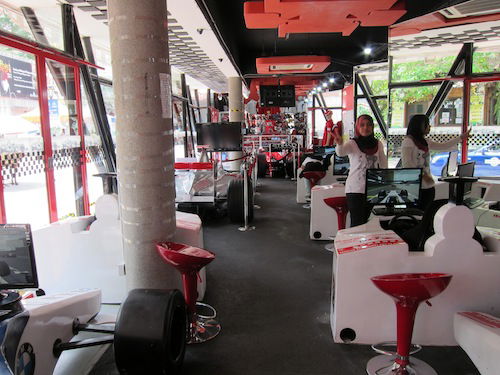 Formula One "Experience"
I then headed to Suria KLCC, which I guess is one of the nicest shopping malls in Kuala Lumpur. It had just about every upscale retailer in a massive multi-story complex.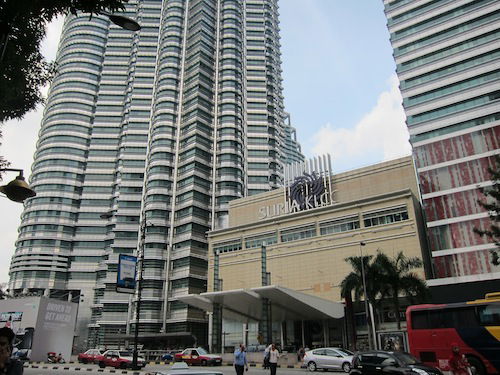 Suria KLCC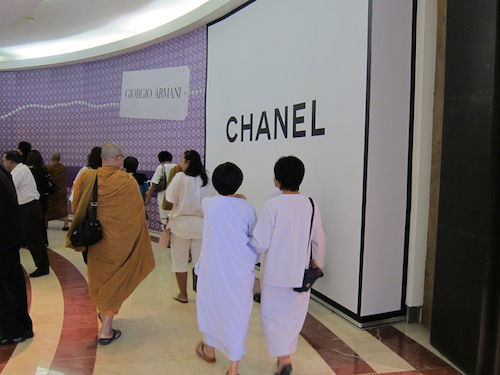 A bit of contrast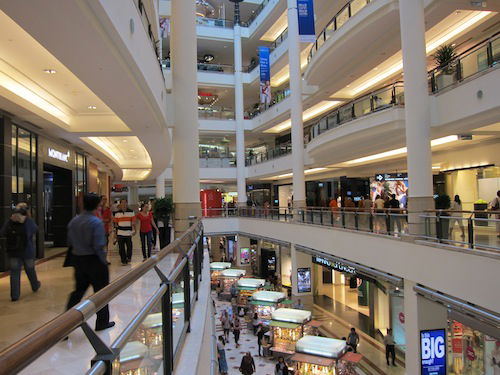 Suria KLCC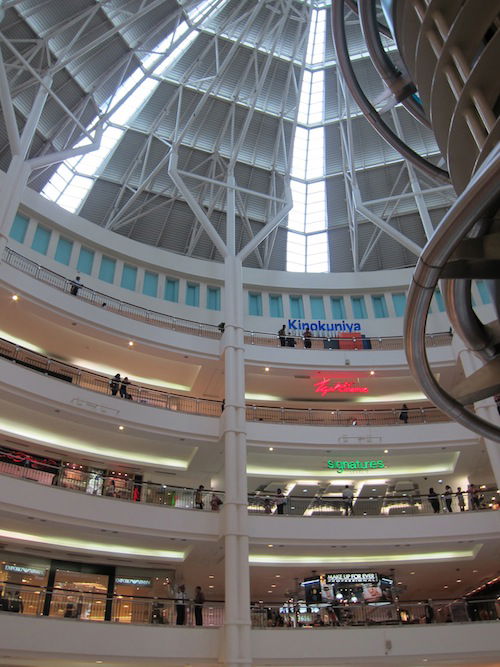 Suria KLCC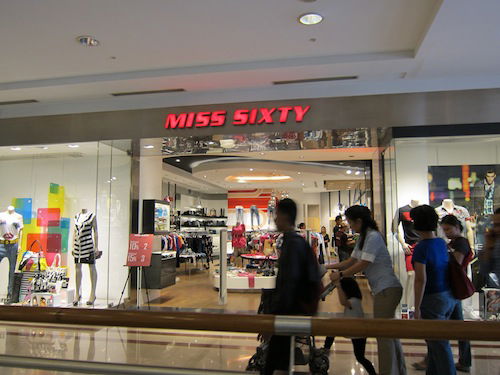 My mom needs to start shopping here instead of "Forever 21"
Outside of the mall was a very nice lake and fountain area with nice views of the city.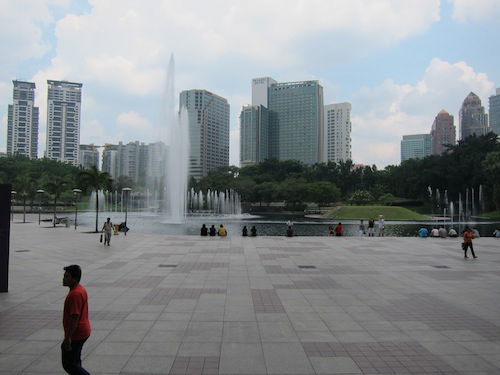 Outside of Suria KLCC
There were hours of walking between all of these attractions, so in the end I was gone from about 9AM till 3PM, at which point I was thoroughly exhausted and headed back to the hotel to get some work done and head to bed early.
During my stay at the Le Meridien I headed to the National Museum, which is right across the street, and then the Lake Gardens Park, which is right next to it.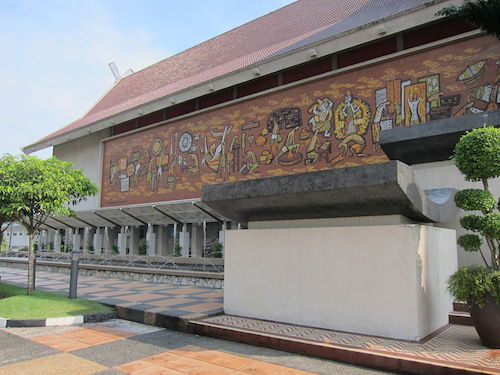 National Museum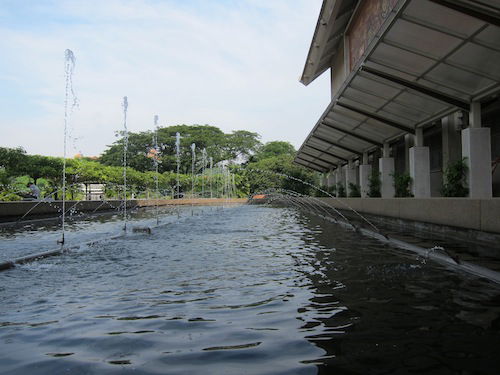 National Museum
The park was beautiful and totally empty (there were tons of people working on maintaining the park, though very few other people enjoying it). It would have been a lot more enjoyable if it hadn't been 100 degrees, but then again, it is Southeast Asia. The park is massive, so I ended up kind of getting lost in it for a couple of hours.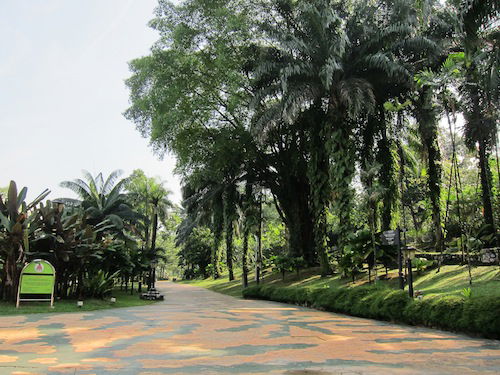 Lake Gardens Park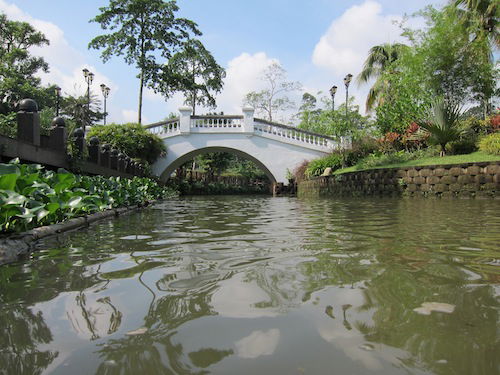 Lake Gardens Park
At night I was supposed to meet a friend for dinner, though a series of unfortunate miscommunications led to that being rather difficult. I was supposed to meet him at the Novotel, though the cab driver dropped me off at the Hotel Nova. The worst part was that I didn't realize until walking around for 30 minutes trying to find the place. It was pouring rain, though on the plus side I got to see some of the outside markets, selling both food and kitschy things.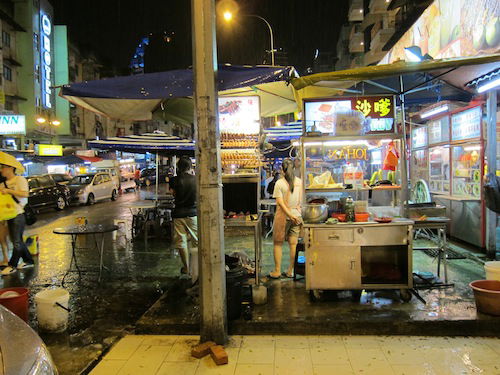 Market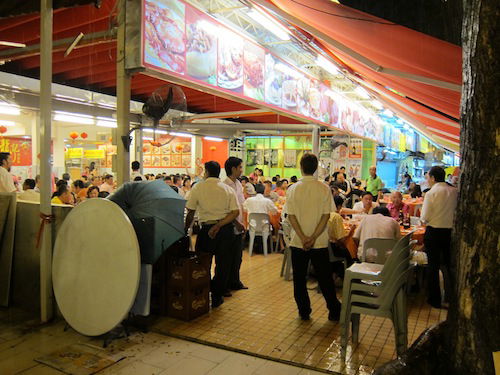 Market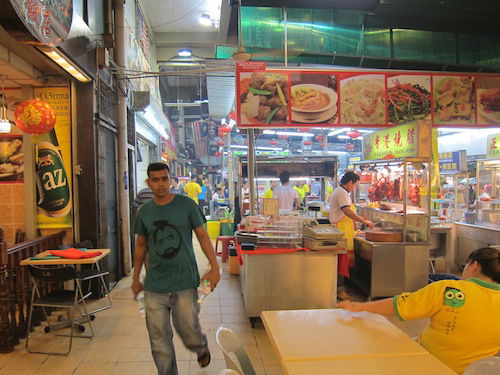 Market
After several hours of walking around we eventually ended up eating at an outdoor Indian/Malaysian food court, which was delicious. I think the total for both of us came out to something like $4USD. Tough to beat that price!
Overall I really enjoyed Kuala Lumpur. All of the major cities in Asia are so different, and Kuala Lumpur is no exception. The people were friendly and it's a very nice city. Most people speak at least a little bit of English, so it's fairly easy for someone traveling to Asia for the first time as well.
It's not a city I necessarily need to return to anytime soon, though it has made me want to explore more of Malaysia.