---
After about a 20-minute walk from the train station I arrived at the Le Meridien, just shortly before noon.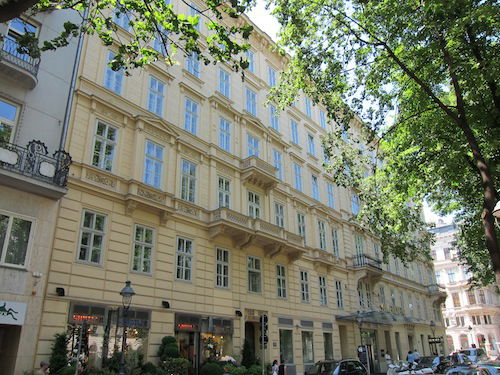 Le Meridien Vienna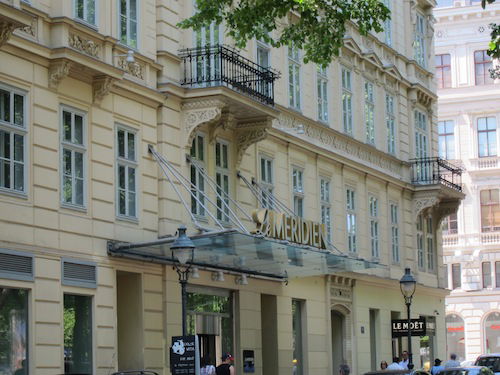 Le Meridien Vienna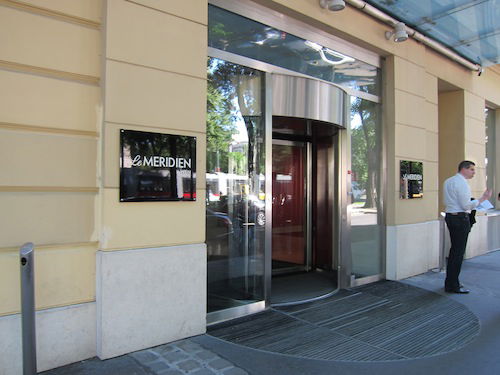 Hotel entrance
The lobby of the hotel was fairly modest if not a bit funky, so my expectations of the hotel were low to begin with. I proceeded to check-in where I was warmly greeted (by European standards).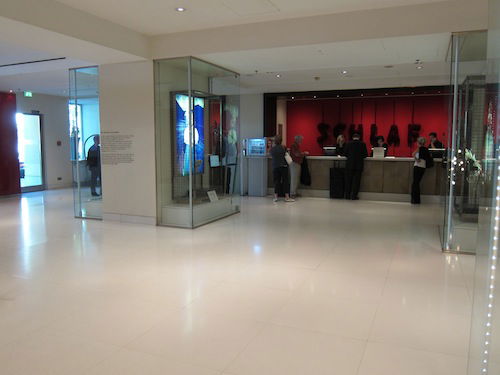 Lobby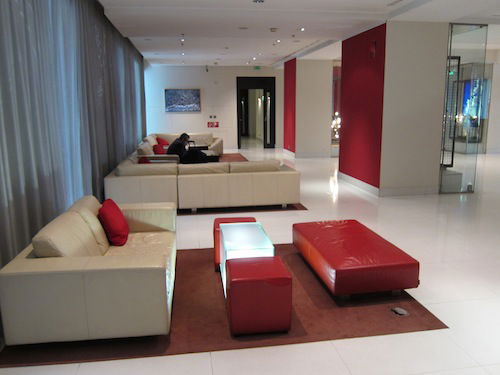 Lobby
This is probably a good time to note that I had reserved an executive room using points for my one night stay. While the normal "rate" is 10,000 points per night, I booked too late, so they only had executive rooms available, which cost 11,000 points per night.
Anyway, the agent informed me that my room had been checked out of already and housekeeping was just working on it, so it would probably be an hour or so. I asked what kind of a room it would be, and she informed me I was assigned an executive room. I asked if they had any Platinum room upgrades available, to which the agent responded that I had already been upgraded. I explained that I had actually booked an executive room, to which she responded that the room was very nice.
Fair enough, my intent wasn't to "push my luck." I'm just new to Starwood and trying to figure out the best approach to take for securing upgrades., since I've read of a lot of different approaches online. The thing that makes Starwood Platinum less valuable than Hyatt Diamond or InterContinental Royal Ambassador, in my book, is that you have nothing to "fall back on" if your upgrade doesn't clear. At Hyatt I would get club lounge access, and if they don't have a club lounge, I would get restaurant breakfast.
This hotel didn't have a club lounge and they don't offer Platinum members free breakfast or any other amenities, so the only thing I got out of being a Platinum member is free internet.
I wanted to explore the city though first was in desperate need of a shower, so I used the Wi-Fi in the lobby while my room was being prepared. Within about 45 minutes my room was ready and I was given keys to my room on the 7th floor, 745.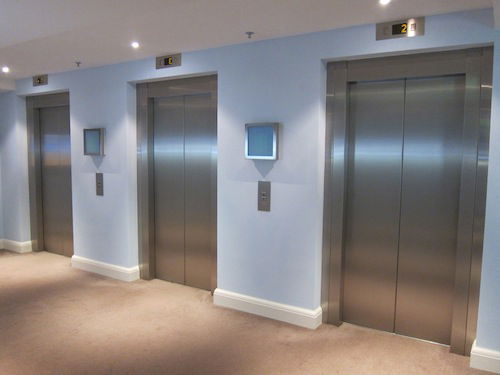 Elevators
Here's another thing that cracks me up about Starwood. They love to have "Starwood floors," which I suppose are designed to make you feel special. Usually they would be the rooms on high floors so they at least come with a good view, though at this hotel, the "Starwood floors" were the 3rd and 4th floors. Out of curiosity I couldn't help but ask the front desk agent what was different about them, to which she responded "nothing."
So at this hotel if you get an "upgrade" to a room on the "Starwood floor," you're really getting one of the rooms on the lowest floors.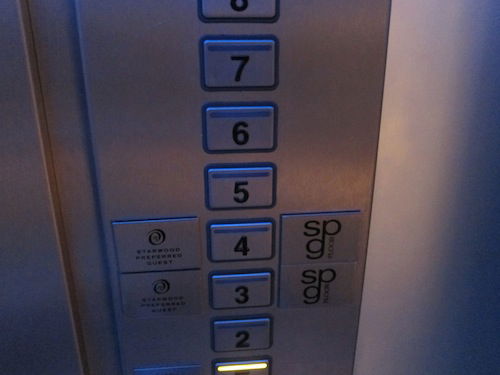 SPG floors
As soon as I got to my room, though, I couldn't have been happier with the hotel. It was easily one of the nicest "executive rooms" I've ever been in. At the entrance was a small living room with desk, small sofa, and comfortable chair.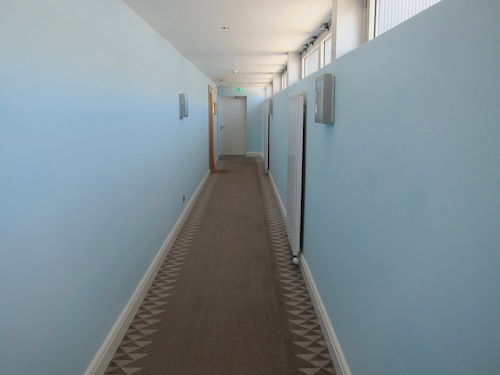 Hallway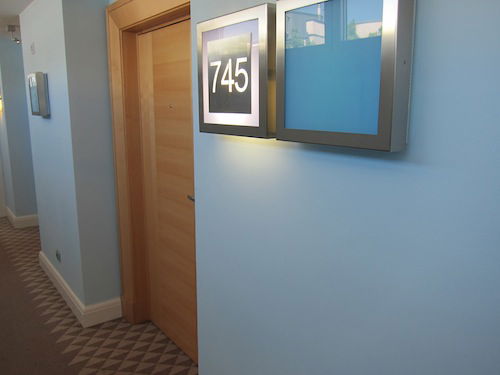 Room entrance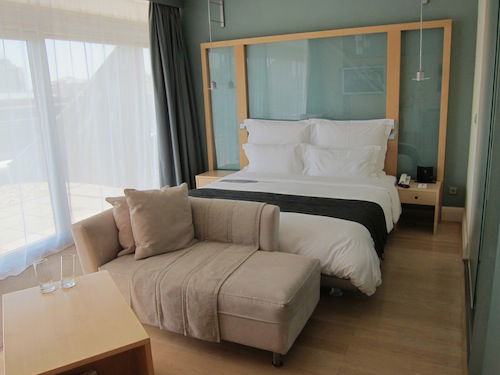 Bed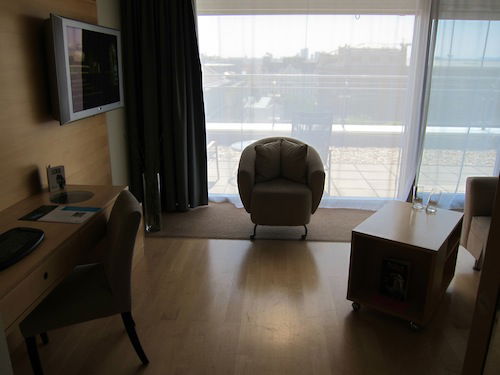 Sitting area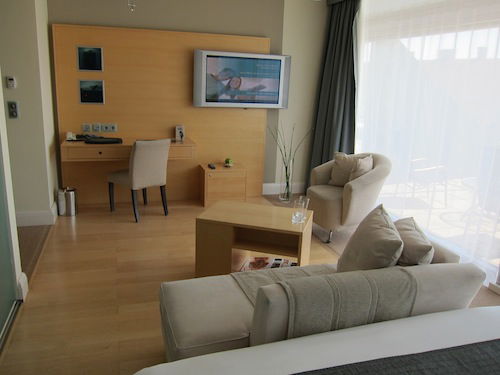 Sitting area
The bed was also very comfortable.
The bathroom featured a separate tub and shower. While I only used the shower, it had excellent water pressure and temperature control.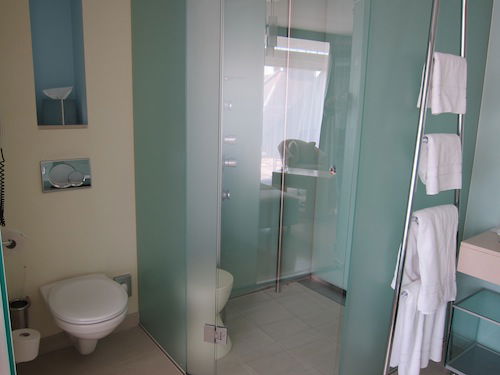 Shower and toilet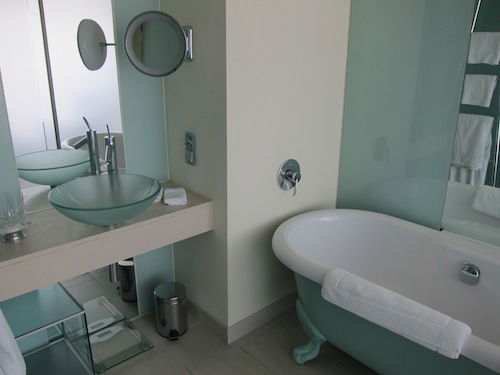 Sink and tub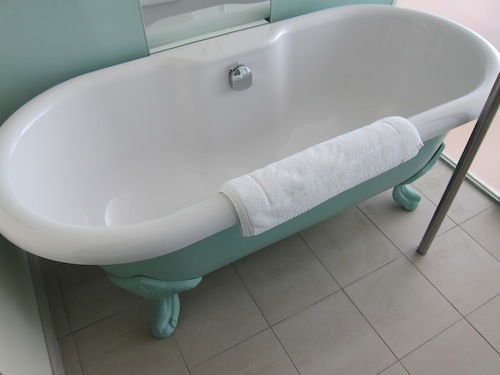 Tub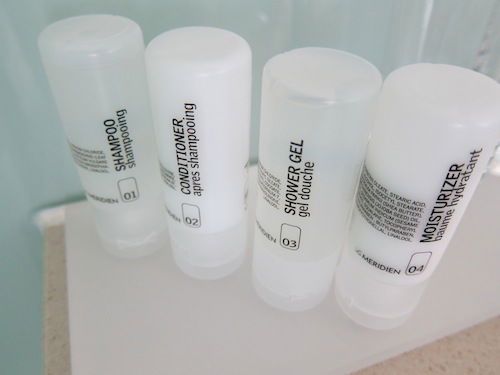 Bath amenities
My favorite part of the room had to be the balcony. I'm not usually one for being outdoors, though it was probably the most gorgeous day weather-wise in the history of the world. It was one of those sunny days where you're neither warm nor cold, with a gentle breeze.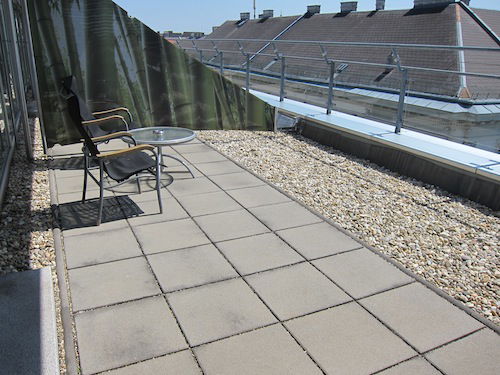 Balcony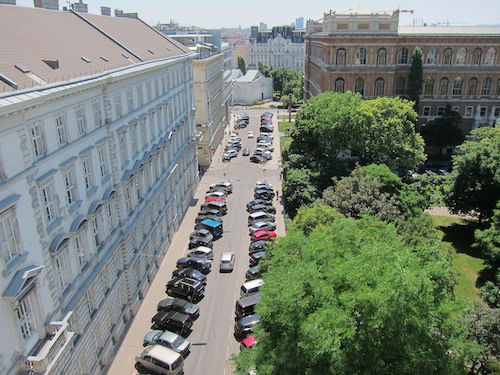 View from balcony
The other cool aspect of the room was that it had a minibar that is free for all guests, including two large bottles of water (still and sparkling), Coke, Diet Coke, apple juice, and orange juice.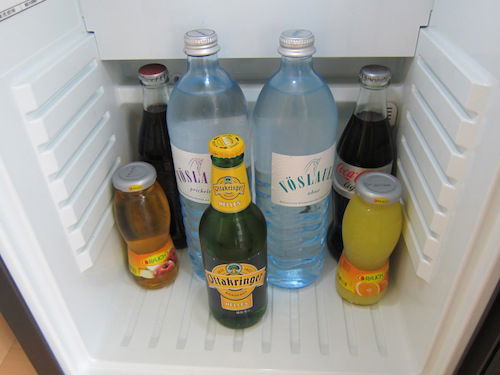 Minibar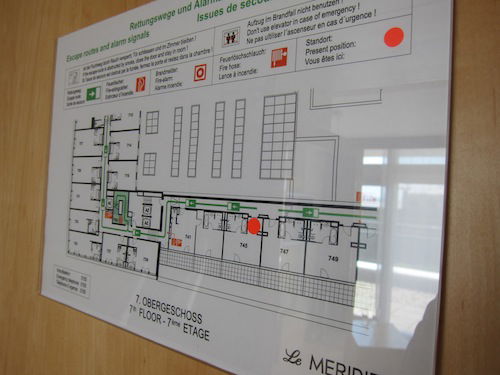 Floorplan
I spent the afternoon exploring Vienna (stay tuned for the next installment for that) and thought it was awesome that they placed some chocolate wafer cookies along with a welcome letter in my room. I had selected the 500 points as my Platinum amenity, so I guess this was just a little bonus.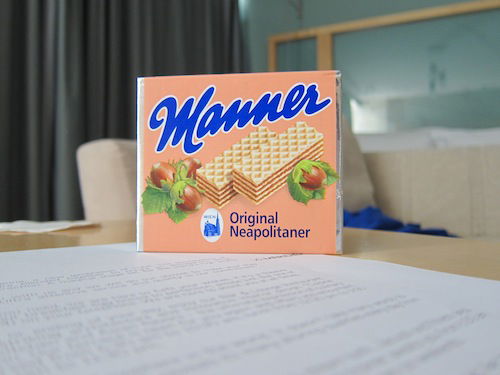 Chocolate wafers
The only (small) fault I found in the room is that there was an empty carton of cigarettes in the desk drawer.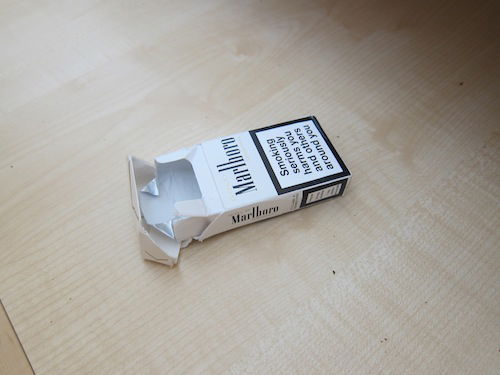 Gotta love the warning labels in Europe
By the time I left I really, really loved this hotel. I'll take it a step further – I'm almost happy I didn't get a further upgrade, because I thought the executive room was the perfect size for me traveling alone, and also very nicely decorated. While I like suites when traveling with others, it can become a chore to turn off a dozen different light switches to get the room dark at night.
So yes, I'd return to this hotel in a heartbeat. And even more so, I'd return to Vienna, which is now one of my favorite cities. If you don't have status and plan on booking this hotel with points, I suggest booking an executive room, as I was really pleased with it. As a Platinum member I'd probably just book a standard room and hope for an upgrade to an executive room (or maybe even a further upgrade).