---
The Andaz West Hollywood used to be the hotel I loved to hate, because the hotel itself was great, though service left a lot to be desired. With every stay I've come to like them more, to the point that it's now one of my favorite hotels in the US (and the Andaz brand as a whole is one of my favorites).
I had made a booking at the Andaz for two nights and used a Diamond confirmed suite upgrade.
At check-in the "host" invited us to sit down as he processed check-in, and quickly came back to explain all the Diamond benefits. I had been assigned a suite on the top floor, which was nice in terms of the views and the (lack of) noise from the street.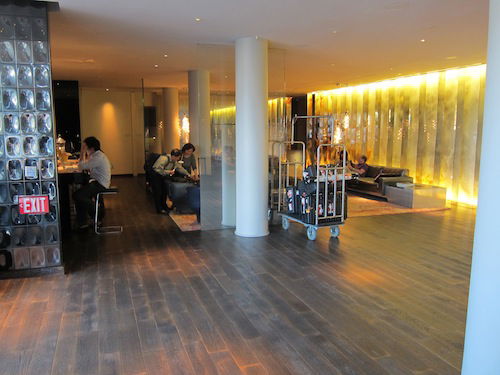 Lobby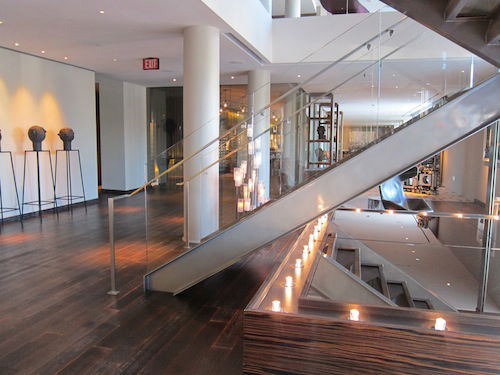 Lobby
The suite literally seems to be two connecting rooms that are furnished nicely. There's a living room with high-top table, couch, and desk. As you can see, the design is pretty funky (though I like it).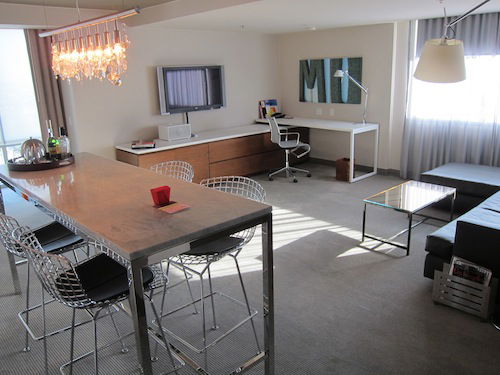 Living room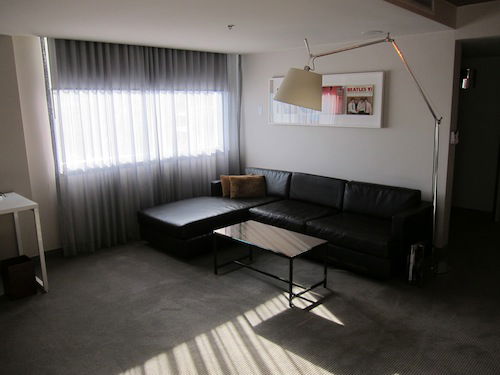 Couch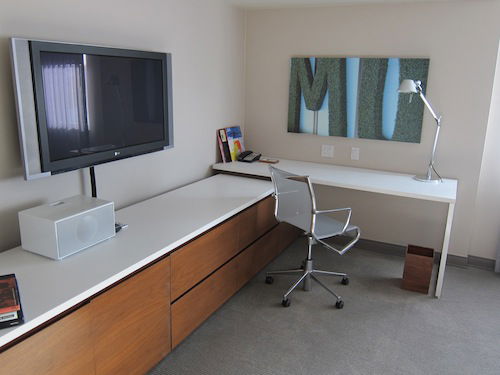 Desk and TV
Also in the living room is the minibar, which is another great Andaz feature. All soft drinks and snacks in the minibar are free for all guests and replenished daily.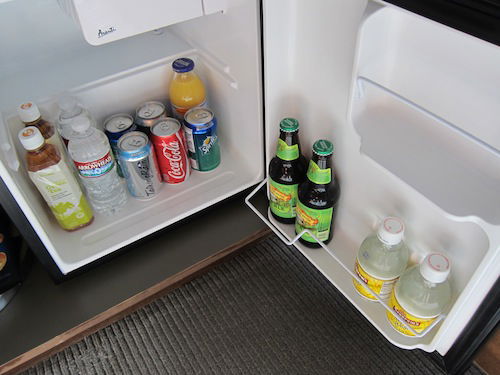 Minibar drinks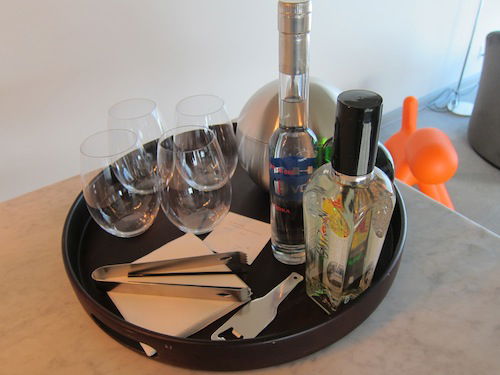 Alcoholic drinks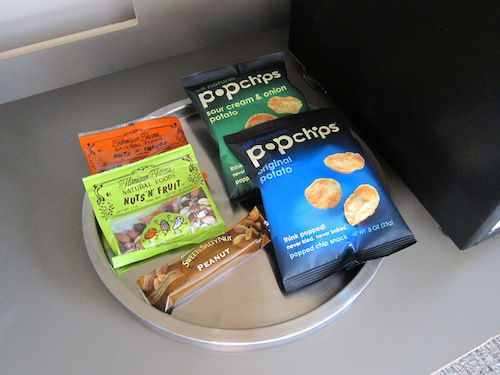 Minibar snacks
Then there's a cool little room with two seats and ottomans overlooking Sunset Boulevard. This is probably my favorite feature of all the Sunset Boulevard view rooms at this hotel – there's just something so cool about the little room.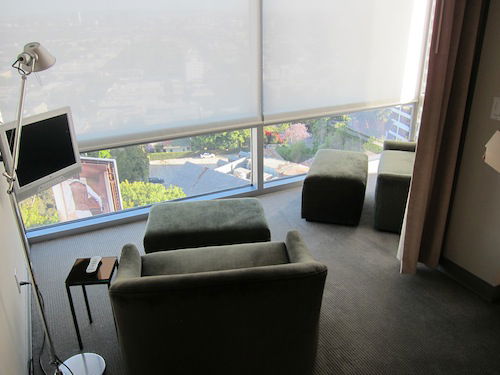 Room overlooking Sunset Boulevard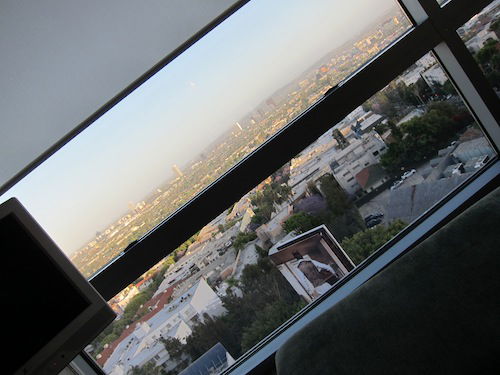 View of Sunset Boulevard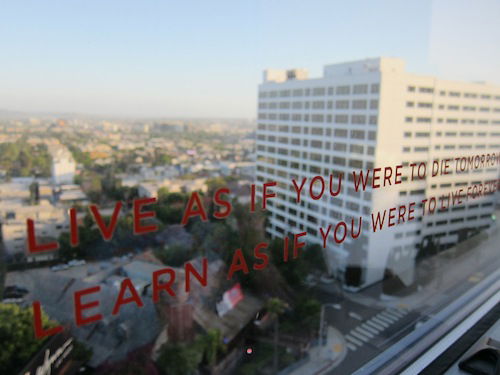 Quote on window
Then there's the bedroom, which has one of the most comfortable beds imaginable… I want one for home!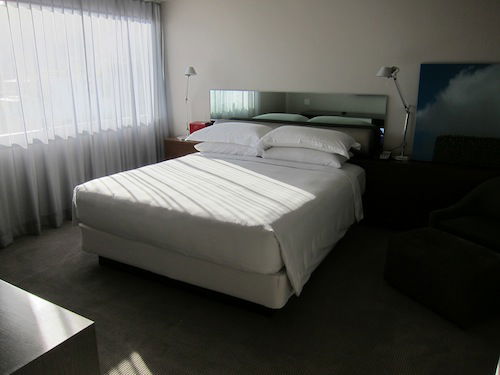 Bedroom
What's interesting about the suite is that there are two identical bathrooms right next to one another (obviously because the suite used to be two rooms and they didn't want to put all that much money into the renovation). On one hand that's convenient if you're traveling with someone in terms of being able to freshen up simultaneously, though on the other hand it would be nice to have a single larger bathroom, maybe with a tub.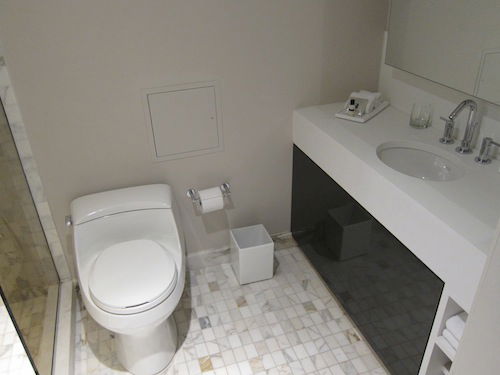 Bathroom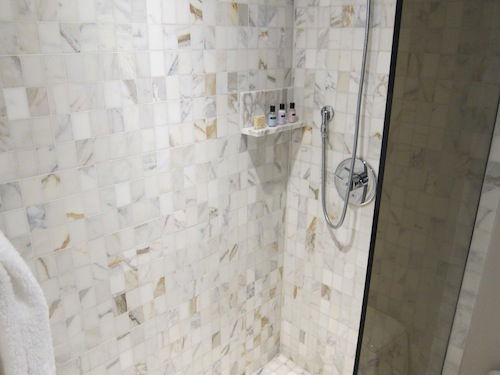 Shower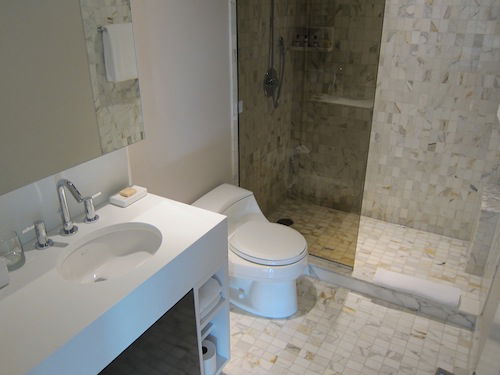 Other bathroom
Another highlight of the hotel is the breakfast in their restaurant, RH. The cooked to order breakfast options are amazing, from omelets to french toast to berries.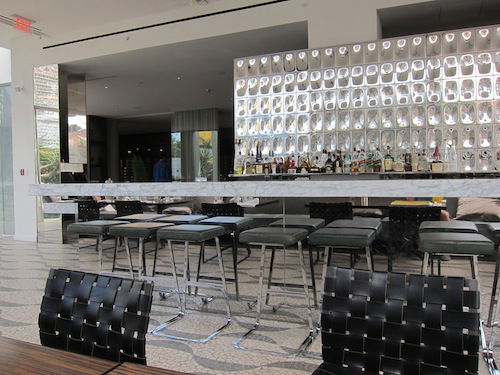 RH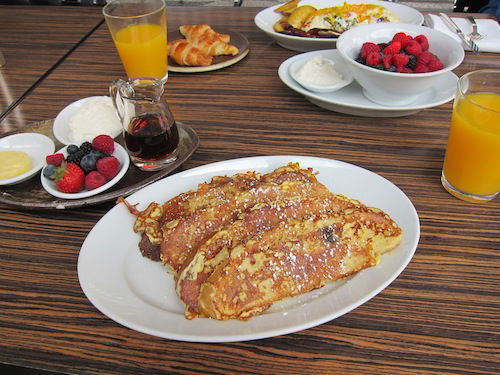 Breakfast
In the past the hotel was really inconsistent about how much dining credit Diamond members would get for breakfast, though they've gotten really good about it lately. With this stay when we were done eating both days, the waitress simply said "your breakfast is all taken care of." Classy!
Another nice thing about the hotel is the rooftop pool. They have cabanas that are nice to sit in. I just wish they had a hot tub, since the body of water seems to be more of a reflection pond than pool, based on the fact that the rooftop is often full, though no one seems to swim!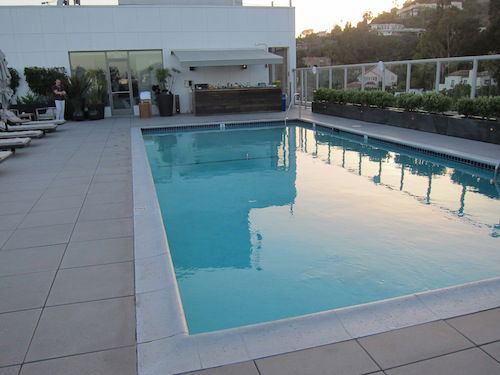 Rooftop pool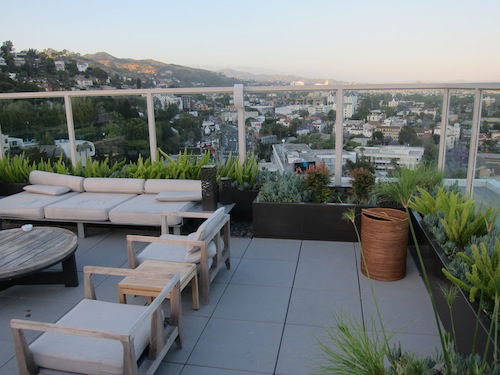 View from rooftop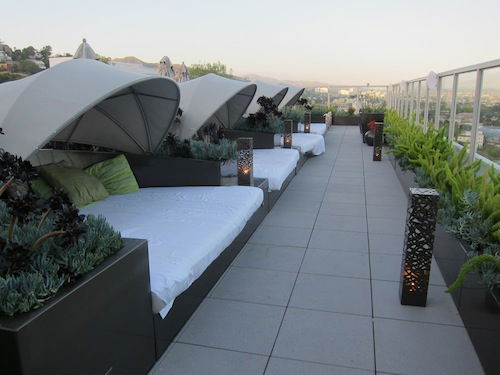 Rooftop cabanas
The hotel also has a nice gym on the second floor overlooking Sunset Boulevard.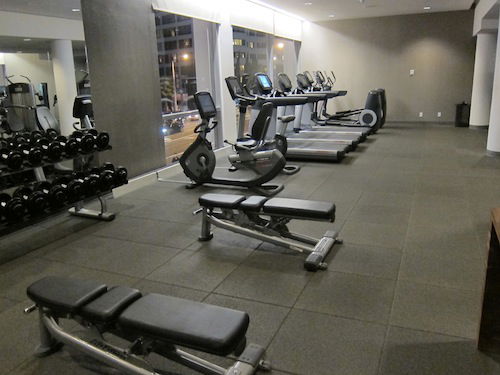 Gym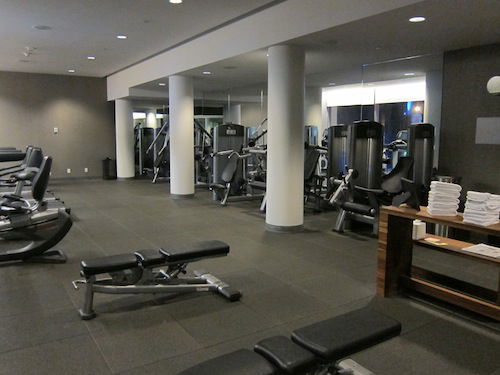 Gym
So yes, I had a fantastic stay. The Andaz West Hollywood has come a long way since it opened, and I can't wait to return again.