I arrived at the Park Hyatt shortly before 7PM and was immediately helped by the porters.
I couldn't but help notice the beautiful building (and surroundings) housing the hotel. While I love just about all Park Hyatts, the ones in cities are often housed in unassuming multi-use buildings. This building was "classic" yet fresh as could be.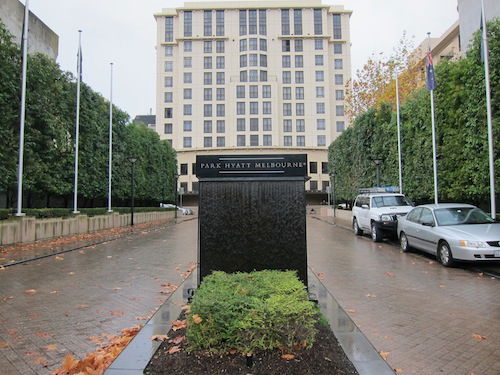 Park Hyatt Melbourne exterior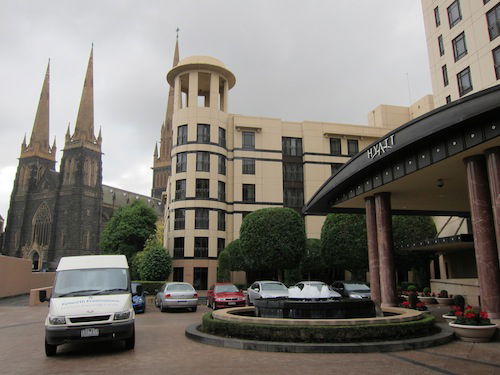 Park Hyatt exterior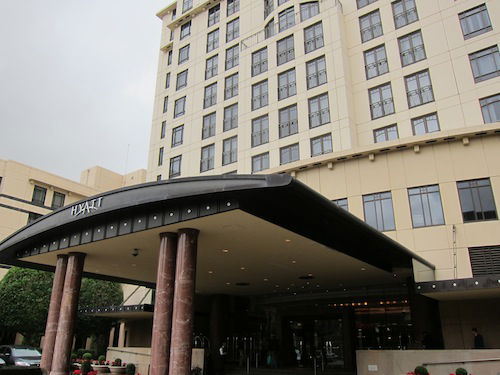 Park Hyatt exterior
Check-in was through the door on the right, where I was immediately welcomed. As soon as I presented my credit card I was addressed by name throughout the entire interaction. The agent couldn't have been nicer and gave me a thorough run down of the property, benefits I'm entitled to as a Diamond member, etc. One of the cool things about the Park Hyatt Melbourne (as the agent pointed out to me) is that they have a club lounge, which is very rare at Park Hyatt hotels. The hotel itself is supposed to be a "club" experience, so I was curious to see how a club lounge would be executed at a Park Hyatt hotel.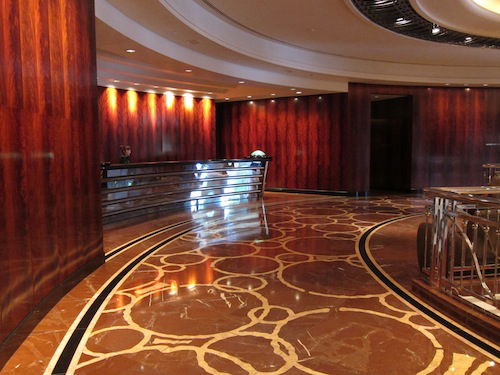 Park Hyatt lobby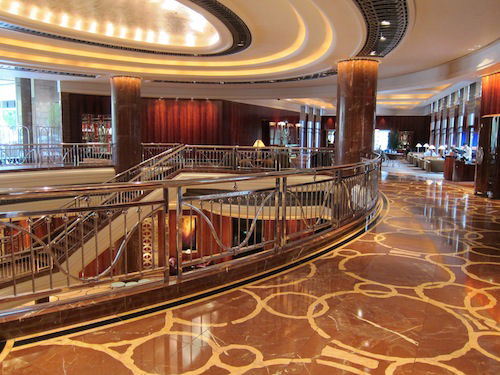 Park Hyatt lobby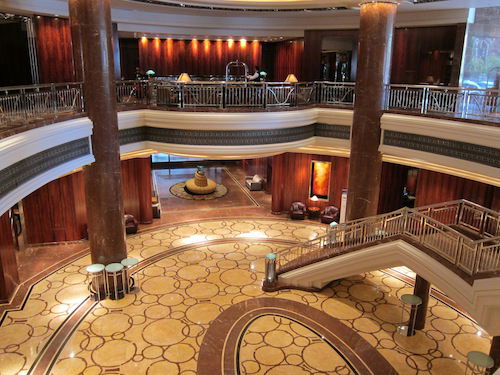 Park Hyatt lobby
I was assigned a deluxe room on the 18th floor. I was fooled for most of my stay thinking that the 18th floor is really that high up, but the hotel only starts on the 9th or 10th floor, if I recall correctly (or has an underground parking garage, or something).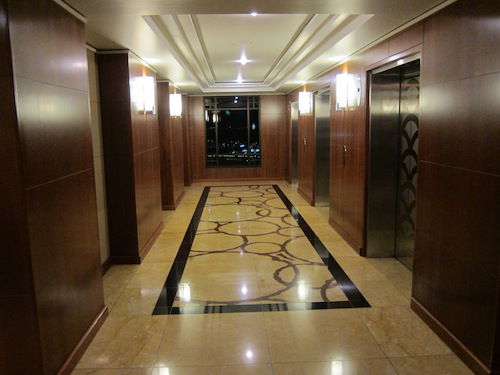 Elevator
I believe my room was a Park Deluxe room, which is the standard Diamond member upgrade (based on what I've read on FlyerTalk). At 60 square meters, this is basically a junior suite (though even their "normal" rooms are 48 square meters, so this hotel has massive rooms).
The room featured an entranceway that led to the living room, featuring a small couch and comfortable chair.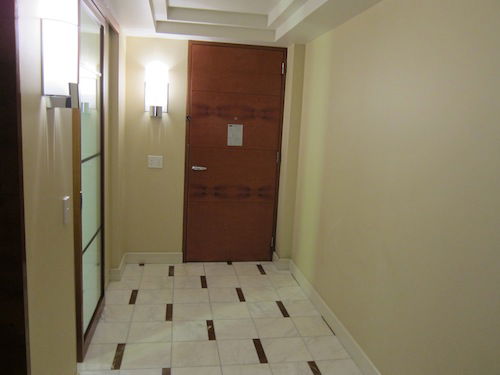 Room entrance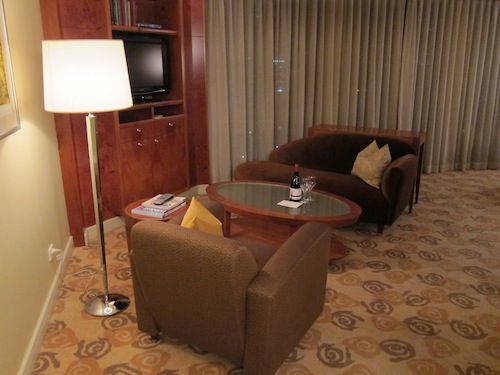 Deluxe King sitting area
That led to the desk area, which led to the king-sized bed.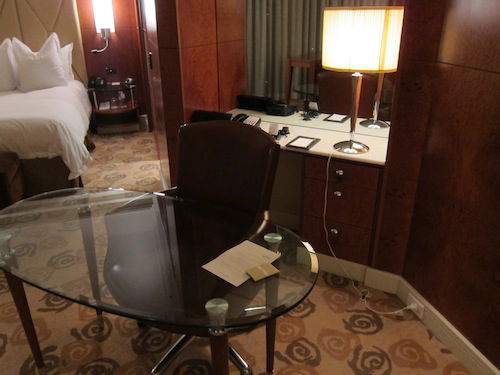 Desk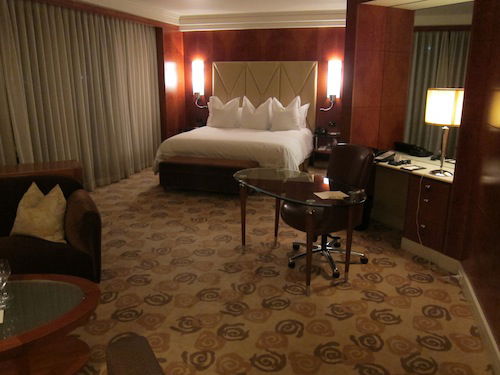 Deluxe King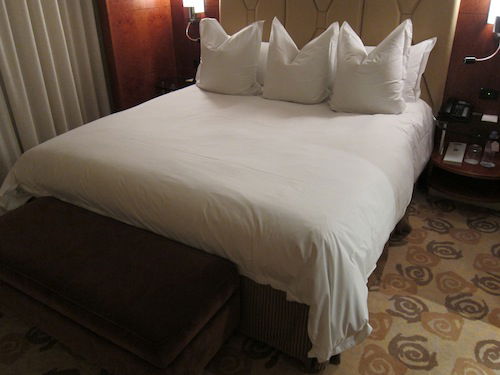 King bed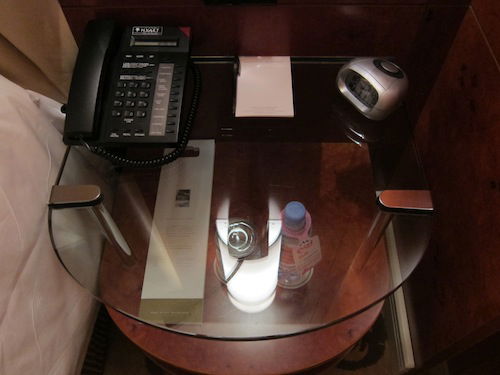 Night stand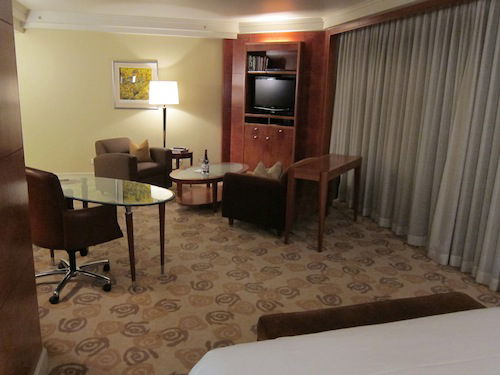 Room from bed
The bathroom was also massive, very similar in design to the one at the Park Hyatt Mendoza I visited a few months earlier. It featured a huge closet area with vanity mirror, which led to double sinks, a shower, a bathtub, and the toilet.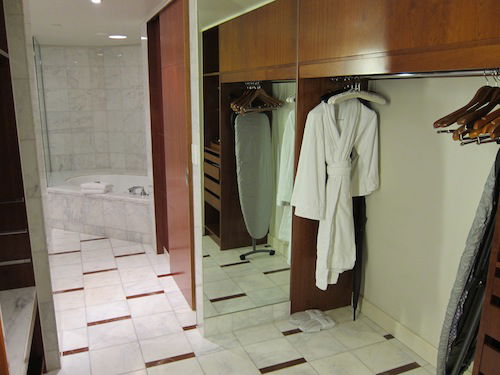 Hallway to bathroom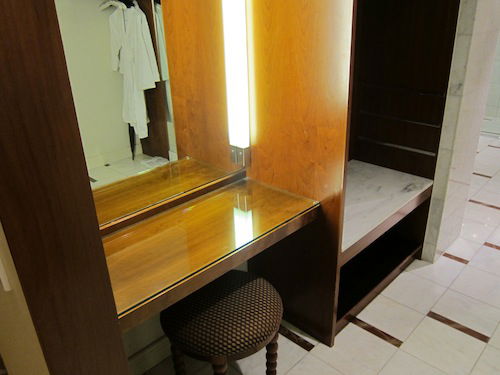 Vanity mirror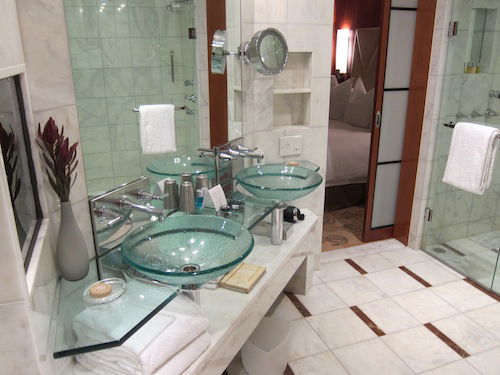 Bathroom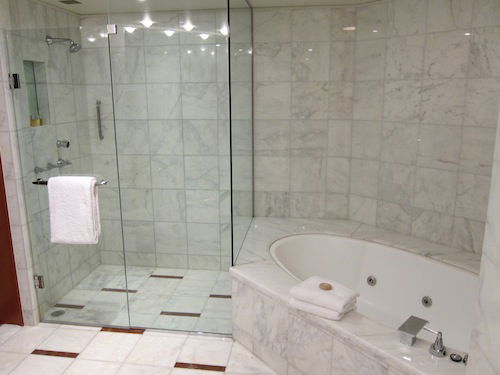 Shower and tub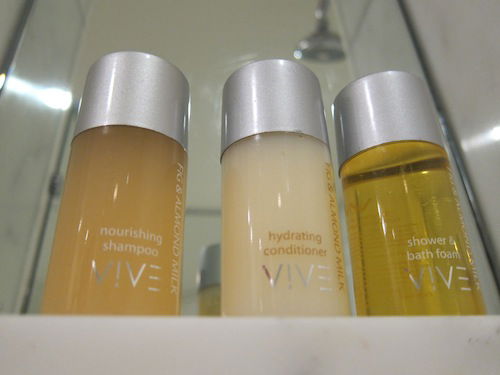 Bath amenities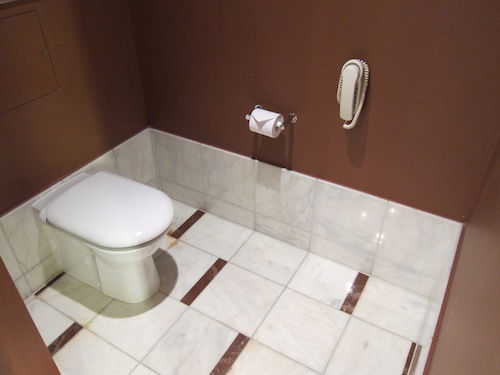 Toilet
The Diamond welcome amenity at this hotel was a bottle of Pinot Noir (which I brought home with me… one of the benefits of checking a bag).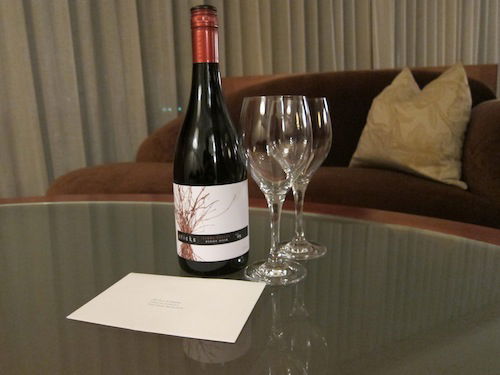 Welcome amenity
As you can see below, all of the rooms here are pretty huge.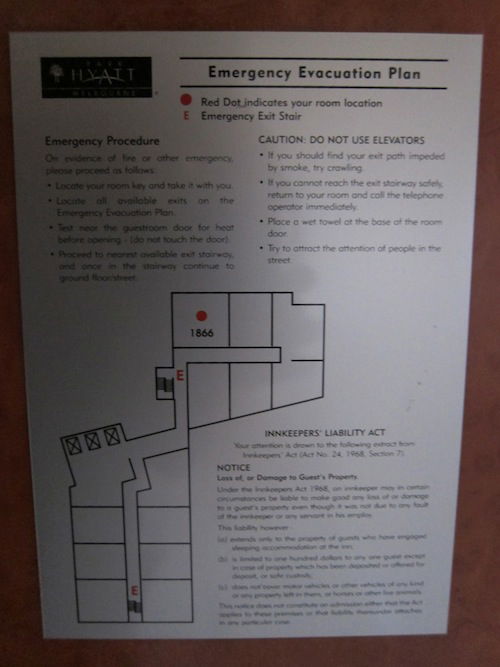 Floorplan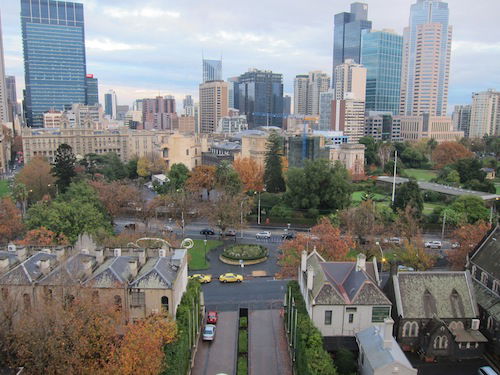 View from my room
As I mentioned above, the Park Hyatt Melbourne is one of only a handful of Park Hyatts featuring a club lounge. Most Park Hyatts don't have one because the "concept" is very much that the hotel is exclusive for everyone, though as a Diamond member I'm certainly happy when they do have one!
The Park Lounge is on the 19th floor and serves canapes every evening from 6PM till 8PM.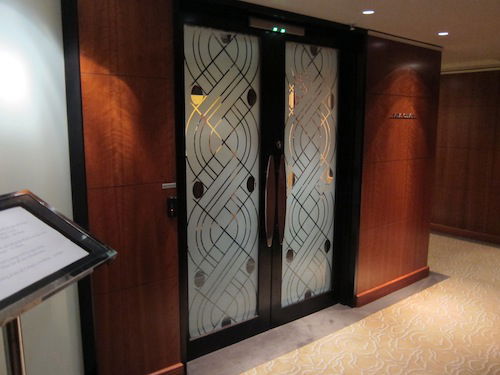 Park Lounge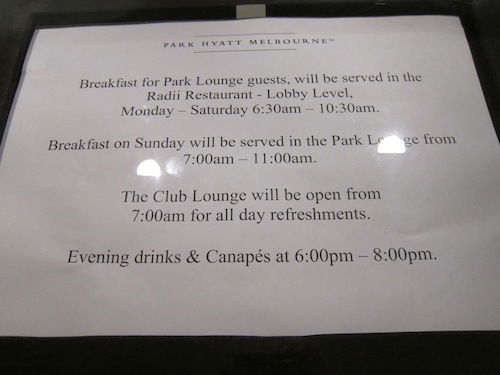 Park Lounge hours
I don't know why, but I wasn't expecting the club lounge at a Park Hyatt to live up to the "Park Hyatt" standard, but this was definitely the nicest club lounge of any Hyatt I've ever been to, and better than about 90% of the other club lounges I've visited.
For one, the interior was very classy and the lounge was never crowded.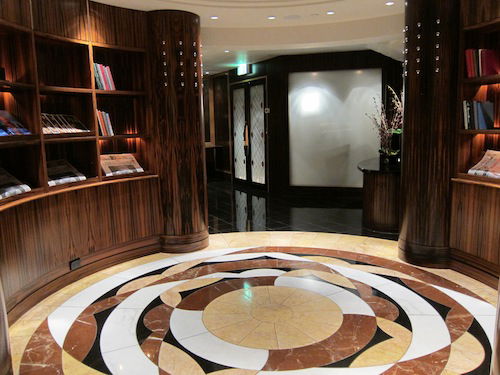 Park Lounge entrance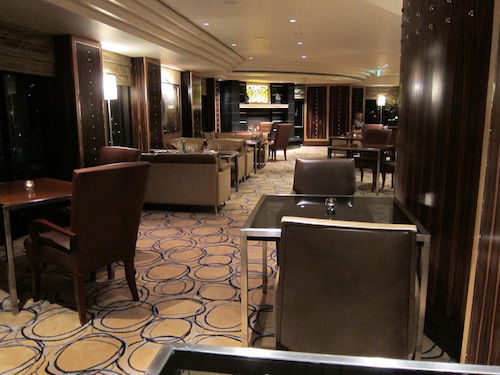 Park Lounge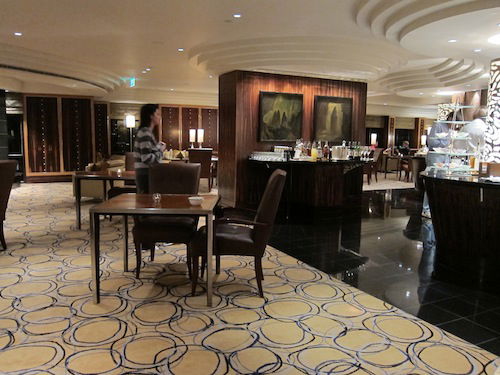 Park Lounge
Beyond that, however, the food and drink selection was spectacular. They had all the traditional stuff, several hot options, and even fresh strawberries that could be dipped in chocolate, whipped cream, or vanilla sauce.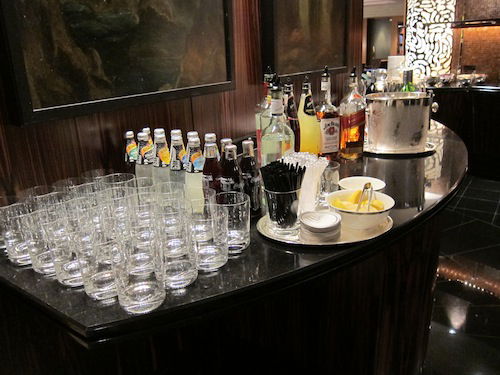 Drink selection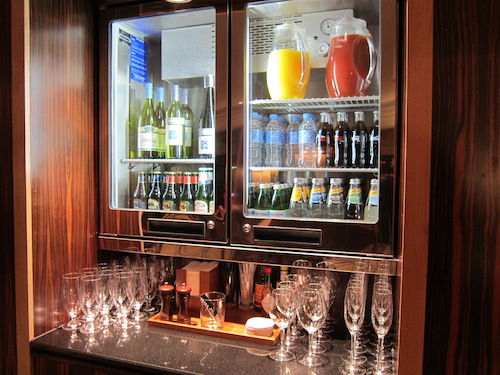 Drink selection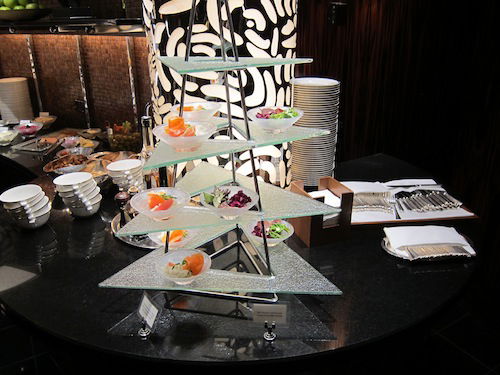 Canapes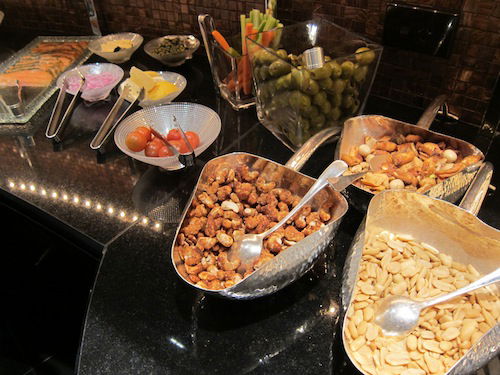 Canapes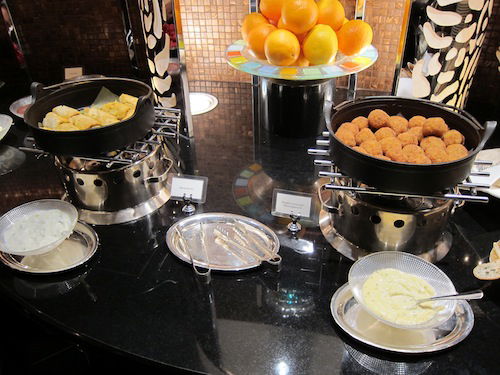 Canapes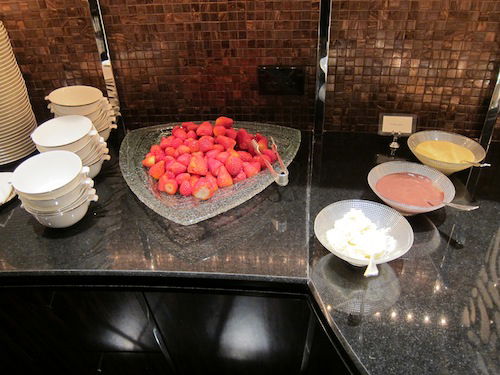 Chocolate covered strawberries, anyone?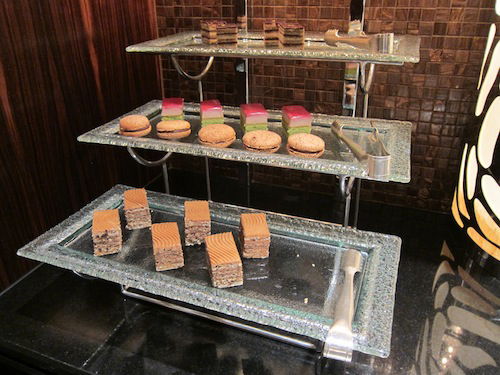 Dessert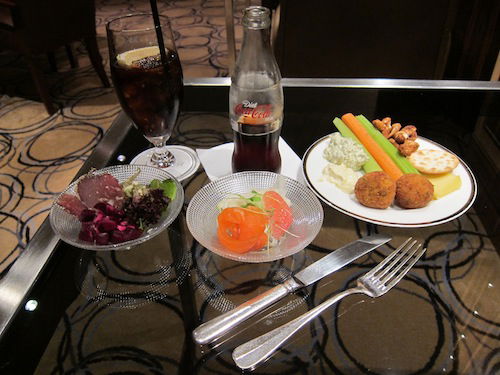 Canapes
Now many Diamond members actually prefer hotels that don't have club lounges, since it means you can have restaurant breakfast. This place really combines the best of both worlds, in that breakfast is served in the restaurant and not in the club lounge, except Sundays. That meant as a Diamond member I could have breakfast at Radii restaurant.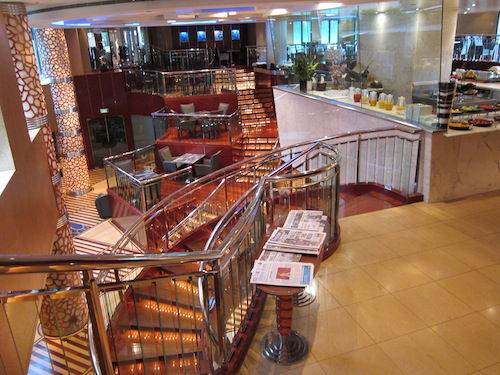 Radii Restaurant
The spread here was great as well. They had all kinds of fruit, breads, pastries, juices, etc.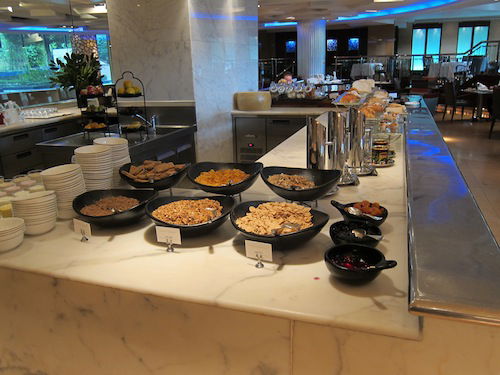 Buffet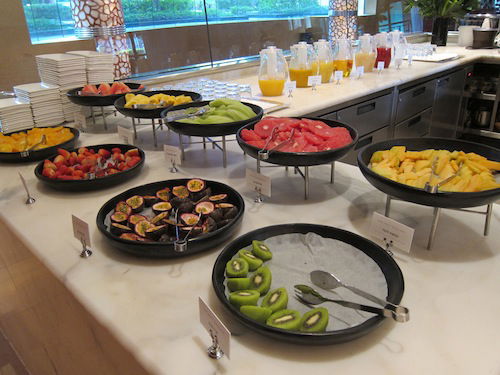 Fresh fruit
They also had a hot buffet, featuring waffles, pancakes, and egg dishes. It's worth noting that as a Diamond member only the continental breakfast is included, and it's an additional $8AUD for the hot selection. Before anyone gives that a "thumbs down," let's remember that this place also has a club lounge and still lets you have a restaurant breakfast, so it's the best of both worlds.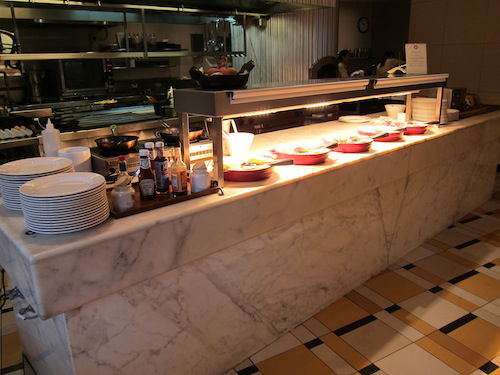 Hot breakfast selection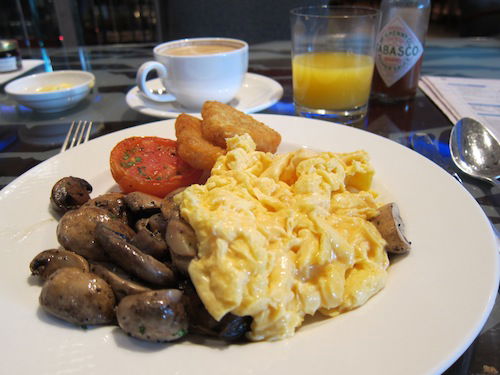 Breakfast
One of the other things I consistently love about Park Hyatt hotels are their amazing pools (like at the Park Hyatt Seoul). While this one didn't feature amazing views from the 80th floor of a hotel like the Park Hyatt Tokyo or Shanghai, the pool was nonetheless beautiful and featured a very nice hot tub as well.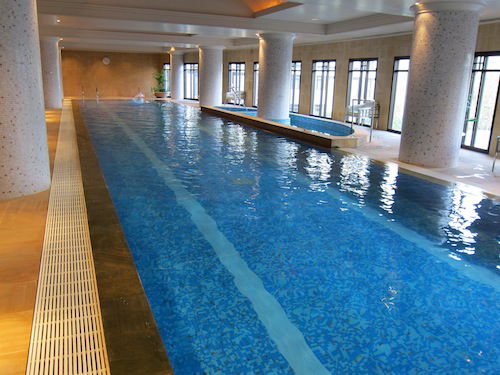 Pool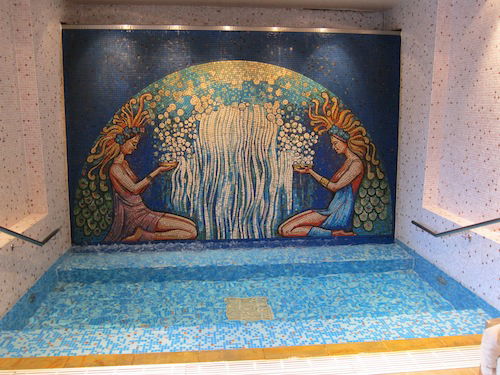 Pool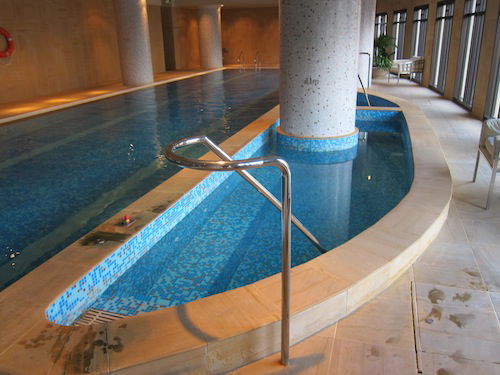 Hot tub
The hotel also featured a fairly nice gym, though I haven't been spending as much time at gyms lately as I should be.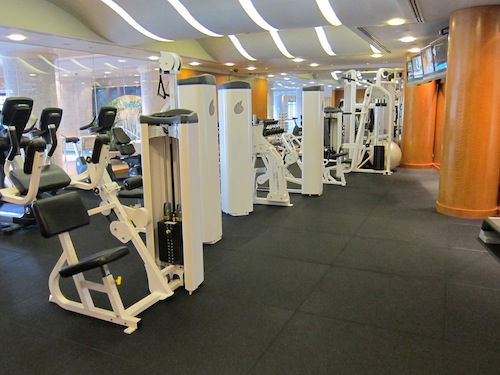 Fitness center
Park Hyatt hotels are spectacular. Frankly, they're much of the reason I'm loyal to Hyatt. This place cost me 15,000 points per night, which is an absolute bargain. I love luxury hotels, but what I hate about most of the "truly" five star hotels in the world is that they don't have loyalty programs. Park Hyatt is the perfect hybrid, combining what I consider to be the best hotel loyalty program with some of the best hotels. Beyond that, I consistently find Park Hyatt hotels to be elegant yet still friendly and "livable." I hate going to a luxury hotel, only to feel like I can't wear shorts in the lobby when I want to go sightseeing.
I always try to find something negative to nitpick about just to be "fair," though my stay was actually perfect, if there is such a thing. Melbourne's a great city, and for 15,000 points this place is an amazing value. When I booked the rate was about $240AUD which is also a great deal, though the US Dollar is pretty weak right now, so…
Anyway, I'd return here in a heartbeat, and as much as I'd like to try the InterContinental or Grand Hyatt in Melbourne, I'd have a hard time returning to the city and not staying here.