Yesterday I made a post about seven of the worst business class products I've flown, so today I wanted to make a post about eight of the best business class products I've flown.
Much like my post yesterday, let me start by cautioning that this is inherently subjective, and my choices are based on the specific positive experiences I've had. There's no guarantee you'll have a similar experience, as there are so many factors impacting the quality of a flight.
Furthermore, I'm focusing largely on the soft product here. That's to say that I think the most important factor in business class is the seat, but that's not the only thing I'll be judging here. Instead I want to give credit as well to airlines that really exceeded my expectations in terms of the soft product, even if they don't have the best seats out there.
With that in mind, let's look at some of my favorite business class products:
Oman Air is one of only three airlines in the world to have Apex Suites. I consider the window seats in this configuration to be the best business class seats out there. What I also love about Oman Air is how they actually put effort into making the product feel local. I hate when airlines inject none of their culture into the onboard experience, and that's an area where Oman Air excels. The service might not always be the most polished, but you truly get Omani hospitality, and I love that. The food is top notch as well, and the fact that they have consistently excellent business class fares doesn't hurt.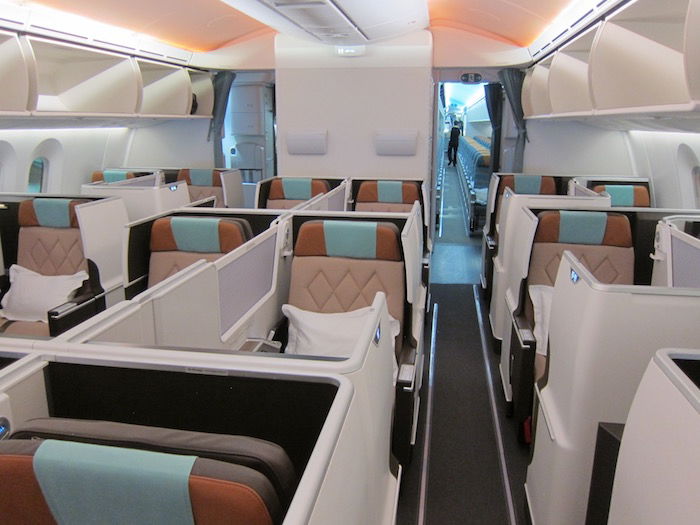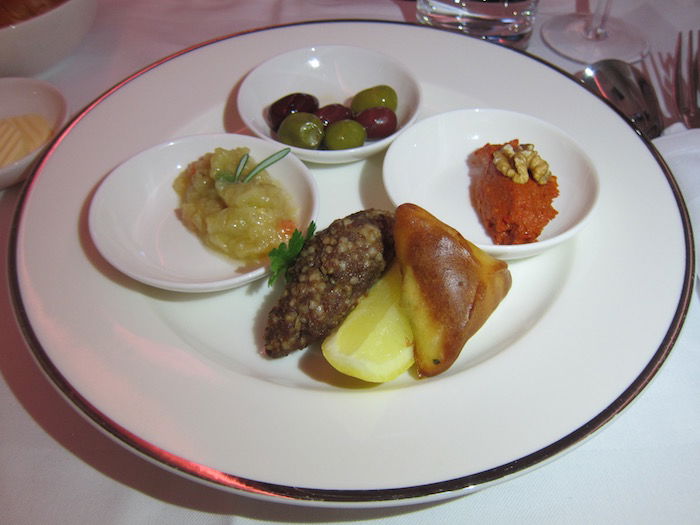 I know it's not entirely about the hard product, but Japan Airlines is one of the other airlines with Apex Suites, so the seats are unbeatable. On top of that, JAL has impeccable service, delicious food, reasonably priced Wi-Fi, and top notch amenities. If you can get a window seat in this configuration it's basically like first class.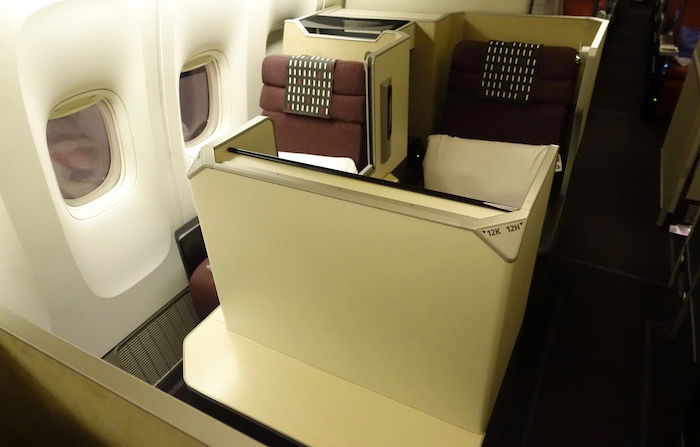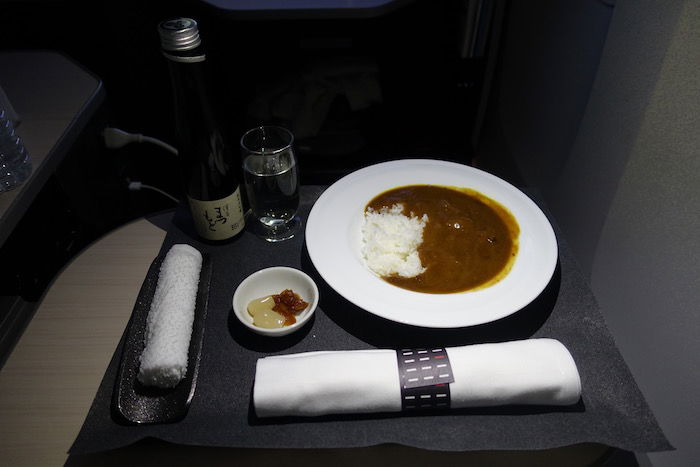 Etihad's Business Studio, which is available on the A380 and 787, is in my opinion one of the three best business class hard products in the world, thanks to how private the seats are. On top of that, Etihad has a dine on demand concept, fast and reasonably priced Wi-Fi, and nice amenities, including pajamas. Sometimes I find service on Etihad to be hit or miss, and on top of that they're cost cutting like crazy lately. On this flight I got all my meal choices, and also had a fabulous Korean flight attendant.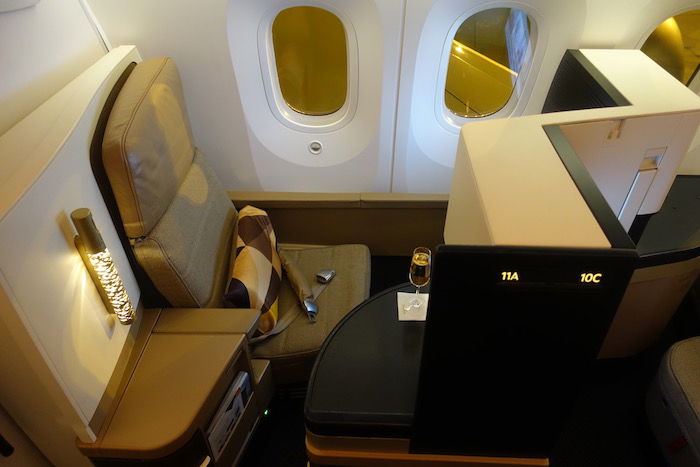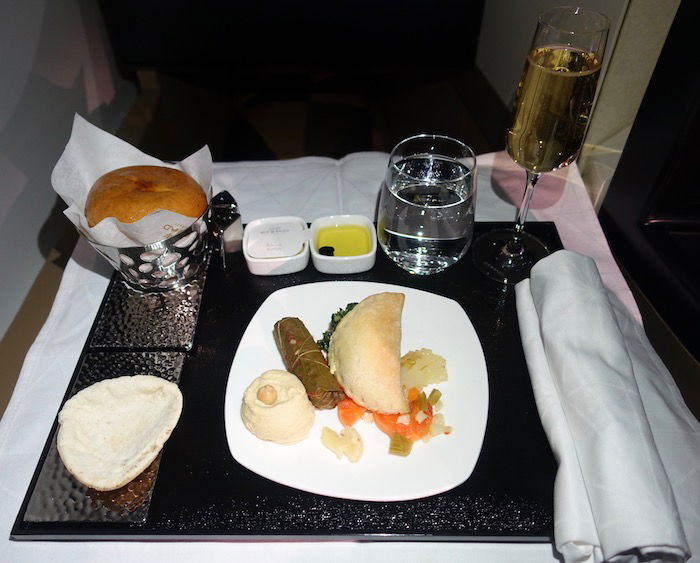 My flight on Virgin Australia had to be one of my best business class flights of the year. Virgin Australia has reverse herringbone seats in business class, and their finishes are sleek. The crew on my flight couldn't have been more professional, the food and drinks were great, the entertainment solid, the bedding among the best I've had in business class, and there were even pajamas. I slept almost the entire way, meaning I couldn't enjoy the onboard bar. Once Virgin Australia has Wi-Fi on these planes, it might be my favorite business class product out there.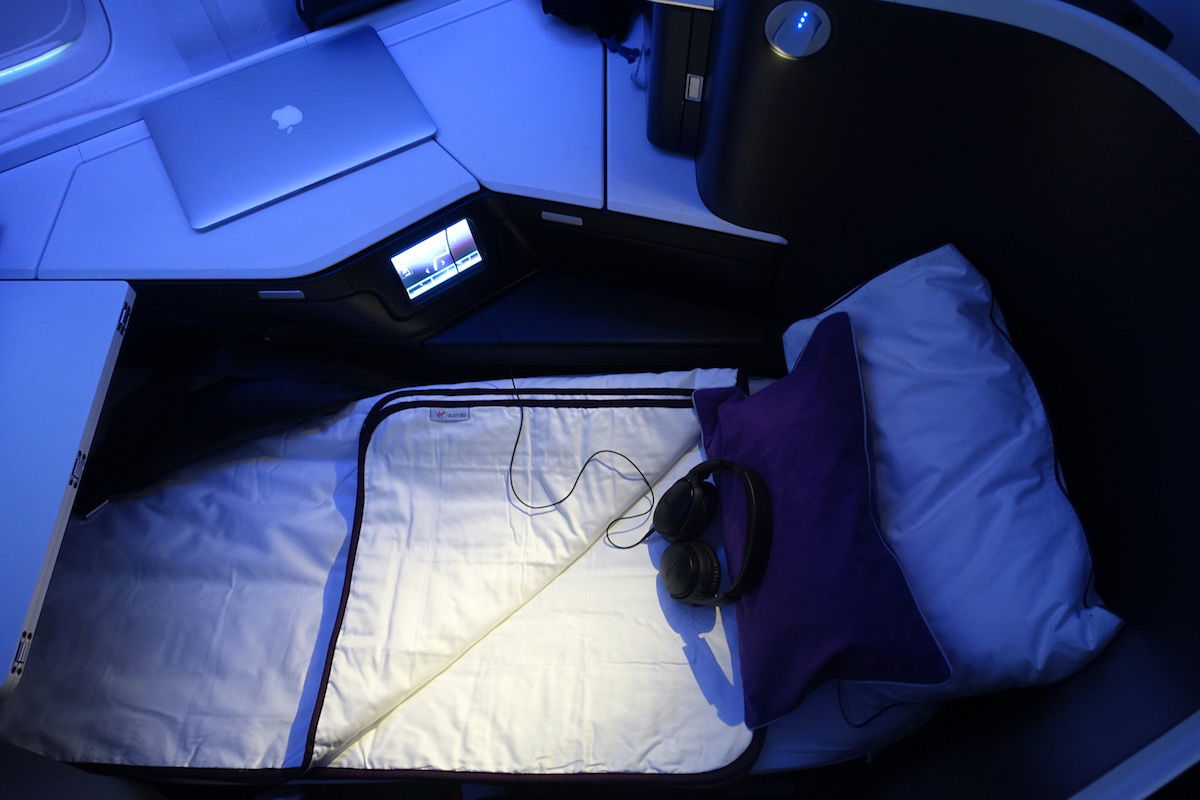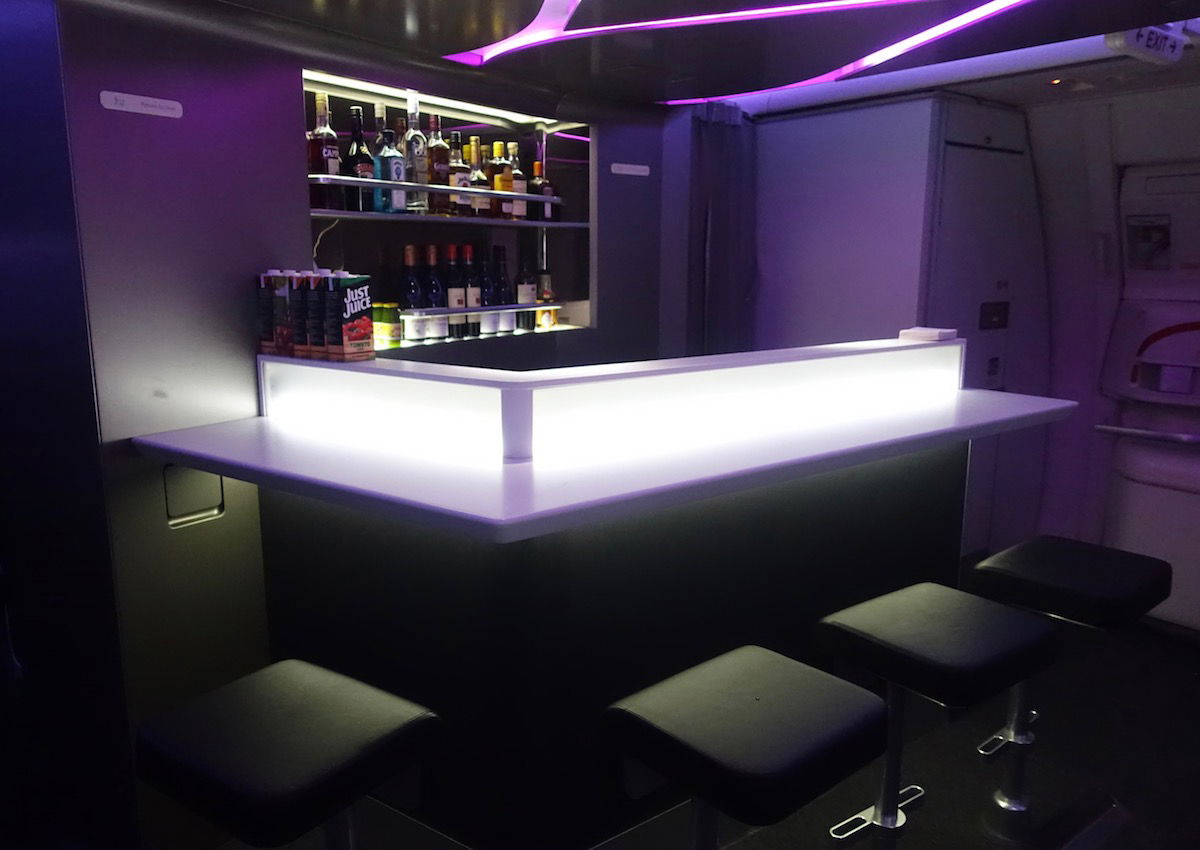 The way I see it, Qatar Airways has the world's best business class, and that's without having even tried their new Qsuites. On their A350s, A380s, and 787s, Qatar Airways offers reverse herringbone seats, great amenities, dine on demand, exceptional food and drinks, and top notch lounges. I will say that in general I don't find Qatar Airways crews to be that great — they're typically quite responsive, but often not the most charming.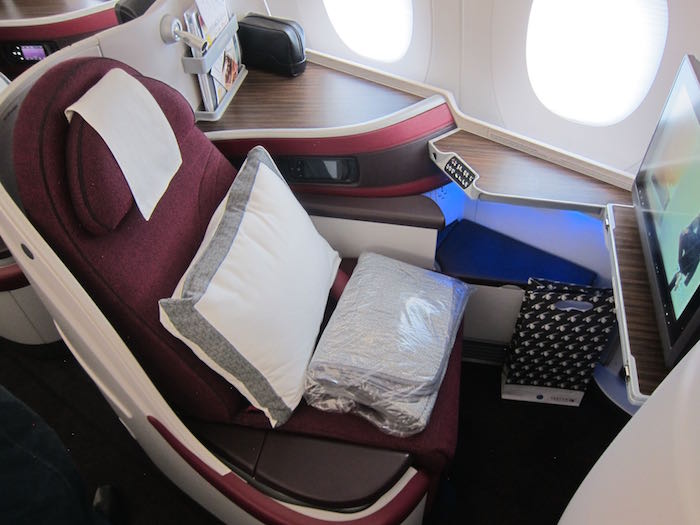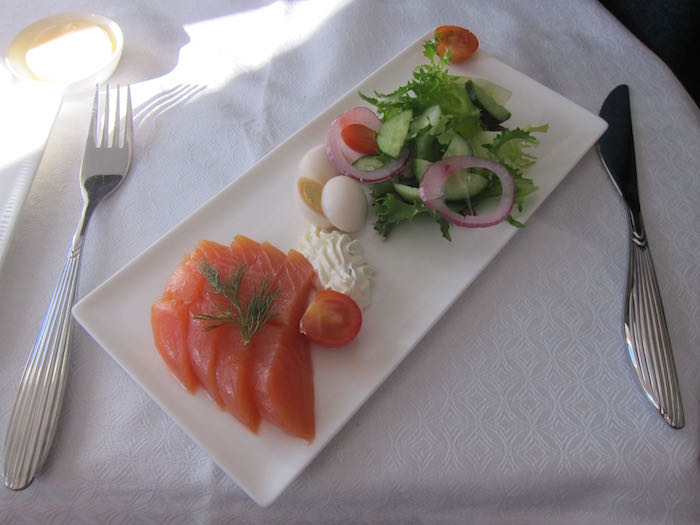 EVA Air has reverse herringbone seats in business class, which I consider to be one of the best business class hard products out there. Even better than their seats, however, is the soft product. From great Rimowa amenity kits to pajamas to proper iced coffee to Fiji water to reasonably priced Wi-Fi to the most expensive champagne in business class to great food, EVA Air easily has one of the world's best business class products. It gets even better if you can catch one of their Hello Kitty themed flights!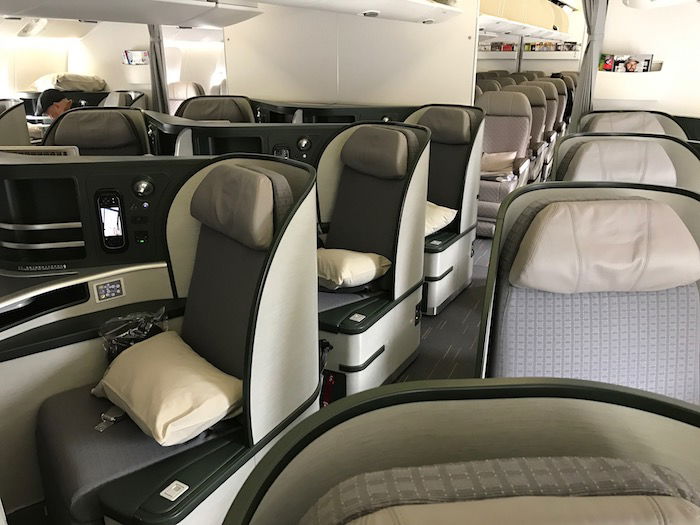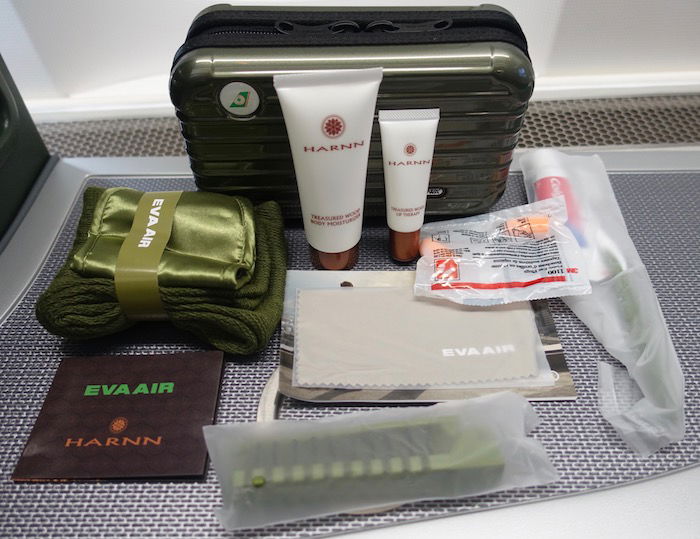 In absolute terms it might not be the best business class product out there, but this has to be one of the most pleasantly surprising products I've flown. For whatever reason, Aeroflot has a bad reputation among many. Those who haven't flown with them assume their product is outdated, the service is rude, and that the airline isn't safe. All of those things couldn't be further from the truth, in my opinion. When I flew with them from Los Angeles to Moscow I was delighted. The flight attendants were charming (and so sharply dressed), the food was great, and the plane was in perfect condition. Even nicer was that my intra-Europe connection was on a 737 with real business class seats, unlike almost every other airline operating within Europe. Aeroflot is not an airline to be avoided, in my opinion.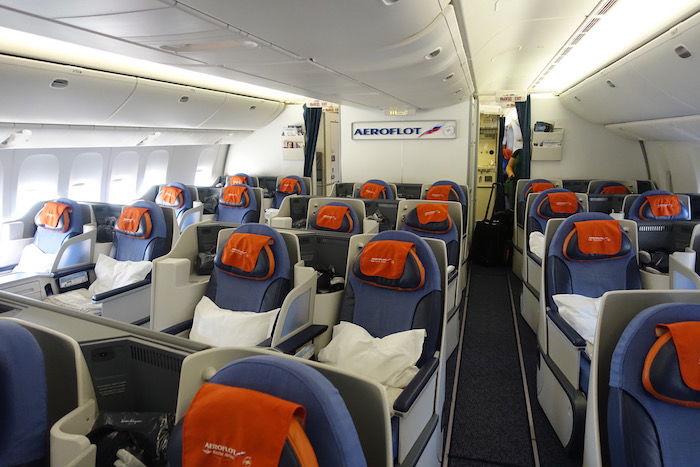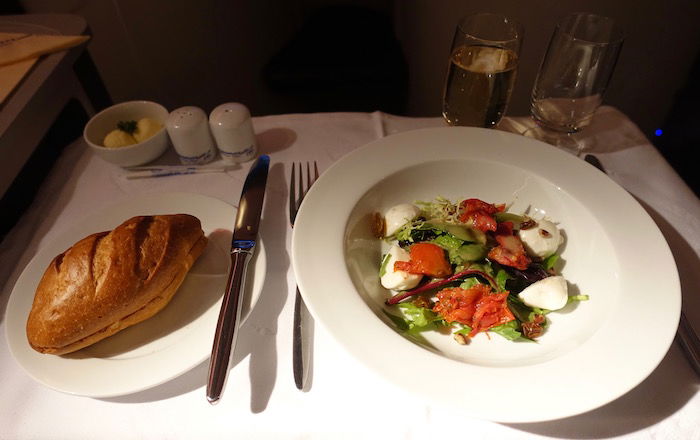 US airlines almost never impress me. Service is so inconsistent, and the food is often not great. Suffice to say I was blown away when I flew JetBlue Mint last year for the first time. I already loved JetBlue for their great economy experience, but didn't expect they'd be so good up front as well. The Mint "suites" feature doors, the service was the best I've had on any US airline, and the food concept was refreshing, as you could sample several hot dishes. JetBlue Mint is the best product flying between New York and Los Angeles, in my opinion. The only downside is that JetBlue doesn't have any lounges.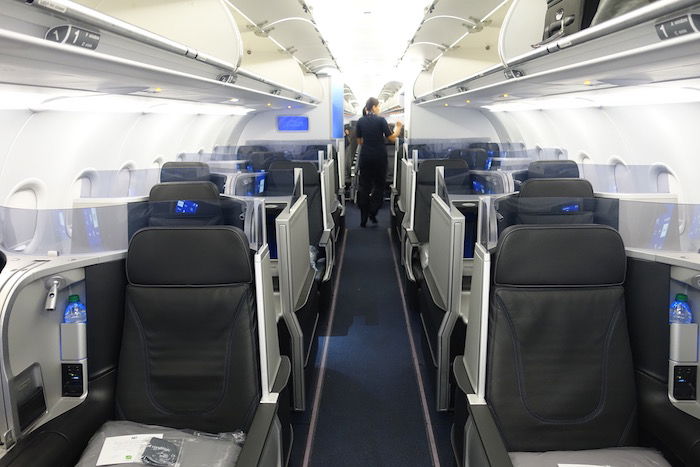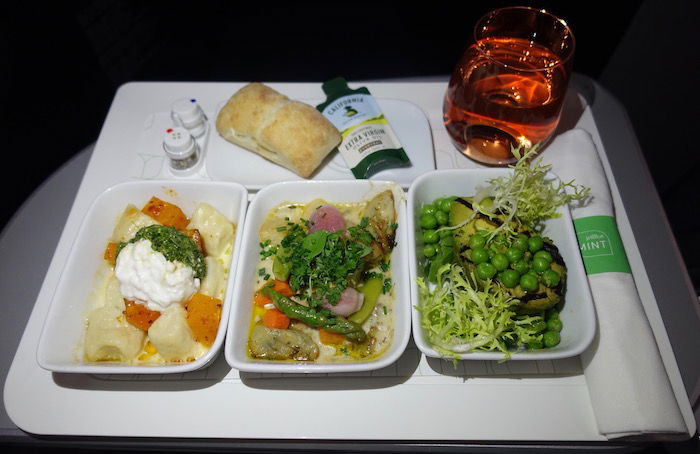 Bottom line
The above are some of the business class products that I consider to be the best in the world, along with those those that have most pleasantly surprised me. The business class experience is better than ever before, and it keeps getting better, as fully flat beds with direct aisle access become the new norm.
What are some of the best experiences you guys have had in business class?