Hello from Los Angeles!
This past week was quite busy, with the Chicago Seminars over the weekend, followed by a quick trip to see my parents in Tampa, then back to LA. A lot of domestic flying, though I did have perfect weather:


On top of that, it's been an insane week in terms of award availability! Hopefully many of you were able to snag seats on these rare routes!
Featured Stories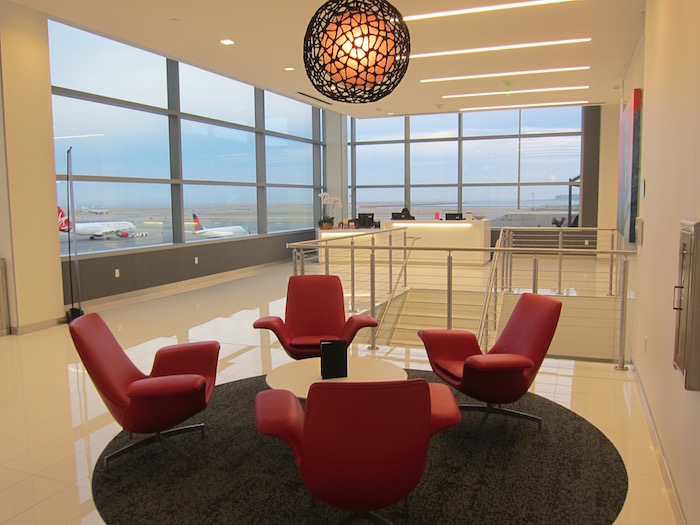 A reader asked this recently, and as far as I'm concerned this is one of the most compelling business credit cards out there when it comes to the perks. The annual fee is high, but when you factor in all the benefits (such as hotel status, lounge access, Wi-Fi options, Fine Hotels & Resorts, etc.), I think it's absolutely worth considering.
---
I'll be the first to admit Wyndham isn't usually on my radar, but there are some fascinating aspects to their revamped rewards program.
One of these, which I hadn't realized previously, is their new cash and points options. Travis walks through how to buy the points you need for a redemption, resulting in all-in costs of as little as $58 a night.
---
The London hotel market drives me crazy, and booking hotels there is generally quite the conundrum for me.
For others traveling to London, Tiffany has created a great map of the key chain hotels, and offers some perspective on the various neighborhoods. This helped me in finalizing my upcoming trip to London, and is absolutely a post to bookmark for future reference.
---

TIPS: Earning Miles & Promos
Why You Should Get The Citi Prestige Card Soon
Can You Still Earn Stay Credits For 2015 With The SPG Amex?
Best Cashback Amex Card?
Buy United Miles For Less Than Two Cents Each
Are Timeshare Presentation Offers Worth The Hassle?
Is The Amex Business Platinum Card Worth It?
Who Should Get The Citi Prestige Card?
Increased Sign-Up Bonus On Most Rewarding No Annual Fee Business Card
Ending Soon: 75K Citi AAdvantage Executive Card Sign-Up Bonus
British Airways AARP Discount Extended Through 2016
Instant Hotel Savings With The New Wyndham Rewards
TRICKS: Redeeming Miles
Great Deal: Turkish Business Class Awards WIDE OPEN
My London Hotel Conundrum (And What I Ended Up Booking)
How To Easily Select American Seats On BA Avios Bookings
London Hotels On Points
Avianca LifeMiles Makes Award Chart Changes Without Notice (For The Better)
Getting Creative When Award Space Isn't Available
6+ Etihad First Class Award Seats On Many Flights
AMAZING DEAL: American Business Class Awards To London Wide Open
Don't Make This Mistake When Using BA's Award Search Tool
EXTREMELY RARE: Good Qantas First Class Award Availability
40% Off Select British Airways Economy Awards
TRAVEL With Ben (Lucky)
A Non-Discreet Airline Executive Makes A Phone Call On A Plane…
My Airline Coffee Dreams Have Come True!
My First Domestic Redeye In Years Had An Interesting Celebrity!
Since When Do Crews Dictate Flight Schedules?!
NEWS & Updates
Copa Airlines Suspending Status Match Program
My First Experience With UberEATS
The Death Of US Airways' Single Most Egregious Policy!
It's A Bird… It's A Plane… It's The Qatar Airways First Class Lounge!
Chris Christie Doesn't Want Flights From New Jersey To Cuba
Is Delta The Best Brand In The Airline Industry?
British Airways Will Fly To NYC From All Three London Airports
Choose Your British Airways Meals In Advance (Including In Economy)
Yessss: Aloft Hotels Introduce Emoji Room Service!!!
Aer Lingus Launching Dublin To Los Angeles Flight
Qatar Airways' New First Class Lounge Should Open Shortly!
Lufthansa Wants To Launch Longhaul Flights Out Of Berlin (Sort Of)
Dear Delta: You May Regret Those Comfort+ Curtains
Alaska Opening A Second Board Room In Seattle (Finally!)
Alaska & Delta Cut Reciprocal Lounge Access As Of 2016
Update On Baby Born On China Airlines Flight To The US
PSA: It's Not Worth Choking Someone Over Seat Recline
United Names New Acting CEO
Video Of The Last Ever US Airways Flight
Hawaiian Airlines Installing Fully Flat First Class Seats
Hallelujah! Citi Fixes Magnetic Strip Placement On Premier & Prestige
WestJet's Epic "Frozen" Themed Plane
Aer Lingus Is Rebranding Their Loyalty Program
---
Later this week I'm headed to Spain for a few days, which is hopefully less exciting than my last trip. Though my upgrade still hasn't cleared, for those who have been wondering.
What is everyone else up to?