British Airways is bringing back an interesting route, which they discontinued in 2009.
Starting May 1, 2016, British Airways will launch daily flights between London Gatwick and New York JFK. Via airlineroute.net, the flight will operate with the following schedule:
BA2273 London Gatwick to New York departing 4:40PM arriving 7:30PM
BA2272 New York to London Gatwick departing 10:00PM arriving 10:00AM (+1 day)
The flight will be operated by a three class 777-200, featuring 275 seats, including:
48 Club World (business class) seats
24 World Traveller Plus (premium economy) seats
203 World Traveller (economy) seats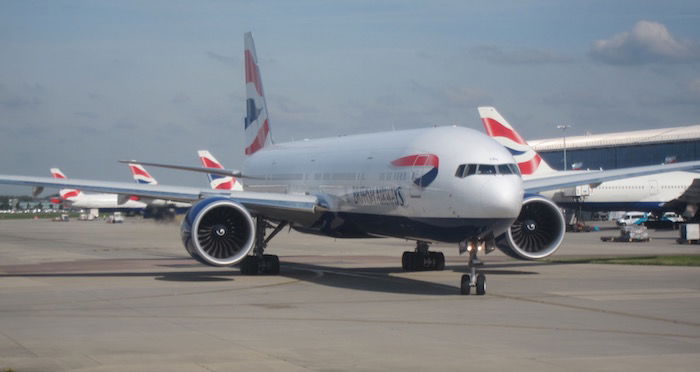 Where's that London Gatwick slot and the plane being used for the route coming from? Presently British Airways has two daily flights to Las Vegas — one out of Gatwick, and one out of Heathrow. As of May 1, 2015, British Airways will be discontinuing their Gatwick to Las Vegas flight, and instead will add a second daily Heathrow to Las Vegas flight.


Las Vegas schedule through April 30, 2016


Las Vegas schedule as of May 1, 2016
Why would British Airways add a once daily flight between New York and London Gatwick, when they have 12x daily flights between Kennedy and Heathrow between them and their joint venture partner American?
Well, there are a few reasons why this is a smart move:
Gatwick is significantly more convenient than Heathrow for many people originating in London, so this is a great alternative to Heathrow
Norwegian flies between Gatwick and Kennedy, so this allows British Airways to compete with them (that being said, it's not like anyone can really compete with Norwegian on price)
British Airways serves several leisure destinations exclusively out of Gatwick, so previously you'd have to make a transfer between Heathrow and Gatwick to take such a flight, which is a real pain; this allows people to connect straight to those flights from New York
It gives British Airways bragging rights that they have flights between three London Airports (City, Gatwick, and Heathrow) and NYC
Bottom line
This is a bit unconventional on British Airways' part, given their Gatwick strategy up until now. As a general rule of thumb, Gatwick has been used for leisure destinations (Cancun, Orlando, Punta Cana, Tampa, etc.), while Heathrow has been used for business destinations.
Of course that logic doesn't always add up. Just because you're starting at a "leisure destination" doesn't mean you want to travel to a "leisure destination," and vice versa. Besides that, is there a bigger tourist destination in the world than NYC?
Do you plan on taking this new flight? Do you prefer Gatwick to Heathrow?