Though generally I think Ben and Tiffany are in the tank for American Airlines, even they begrudgingly acknowledge that Delta is doing a lot of things right. Delta may have an inferior frequent flyer program from a consumer perspective, but — as I've argued on this blog before — it's a superior airline in nearly every other respect.
It's hard to empirically argue this, but to me Delta has a certain style and sleekness that American and United lack. Ben makes fun of me day and night for that argument ("What do you need style for? Can style get you two tickets in Cathay Pacific first class?"), but I legitimately feel that Delta nails it with providing as stylish an experience as you can get on a domestic air carrier. I've finally gotten Ben to admit that SkyClubs are legit better than Admirals Clubs, United Clubs or Board Rooms.
Sure, it's marketing. But it's terrific marketing.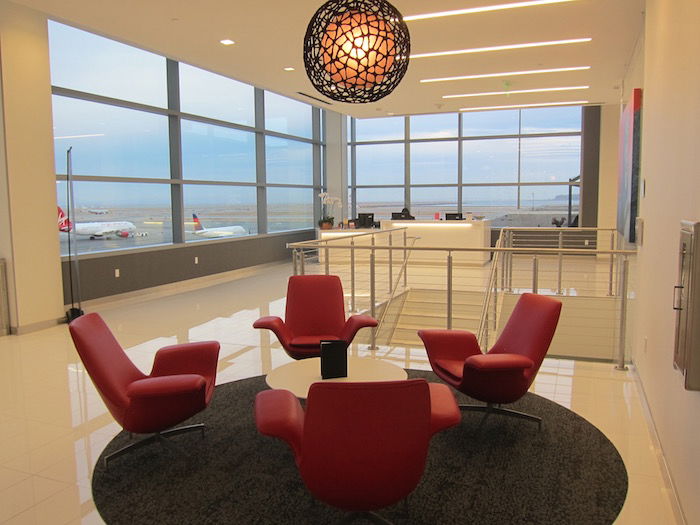 AdWeek, apparently, agrees. In this week's issue, AdWeek bestowed the 2015 Brand Genius award in the travel category to Delta Air Lines, with the headline "A World That Hates Airlines Doesn't Hate Delta," specifically lauding the efforts of the airline's marketing SVP, Tim Mapes.
Mapes' efforts began with small but significant improvements in the onboard experience. Along with interior upgrades, Delta introduced new entertainment options like hit Hollywood movies and video games free of charge. Passengers traveling on short-haul runs started noticing their favorite local craft beers on the menu. In fact, all the food got better. Partnering with fresh-cuisine purveyor Luvo, Delta rolled out a new menu in economy class and also expanded its wine list.

Noticing the improved fare in coach, The Economist noted, "Delta is adopting a strategy that is different from the rest of the industry."

Mapes sees Delta's brand overhaul as the sum of its parts—a bunch of little things done right.

"It's making the website faster, it's making the service levels warmer, it's becoming more innovative than people expect U.S. airlines to be," he says. "Some of that is creative risk taking, some of that is pushing the boundaries of challenging the status quo, but ultimately it's just committing fully to making things better."
The irony, of course, is that most of the world hates airlines but likes Delta, yet the FlyerTalkers and those in the miles and points community who love airlines hate Delta. To be frank, it's only the former that matters, at least as far as the bottom line goes – and having made a $4.5 billion profit last year, Delta's efforts have been a huge success.
I've always admired Delta as a company and I do think their marketing efforts are appreciably superior to American's and United's. To me, the "little things" that Delta offers, which are pure marketing, create a halo effect around the brand as a whole. Of course, the fact that Delta can back up the little things with the big things like superior on-time performance and overall better service and food are what solidify a reputation.
You can call me biased, but I'm curious as to what you think. Miles and points aside, has Delta risen above the rest of the domestic pack? I think it has — frankly, I think it's the sole legacy carrier that's actually seen what people like about JetBlue and Virgin America and brought it to the mainstream — but I'm curious as to whether you agree.