I'm a bit of a coffee addict. People always ask me how I deal with jetlag, living in different timezones, etc. I have three simple tricks: coffee, coffee, and coffee. I know I'll be lectured about how it's bad for me, etc., but it doesn't change my desire for coffee. And as a result, coffee is something I spend a lot of time thinking about.
In late August I wrote about one major frustration I have with the coffee in US airline lounges. Specifically, they never have "to go" cups for coffee. Instead they have either mugs or small styrofoam cups which aren't intended to be taken with you.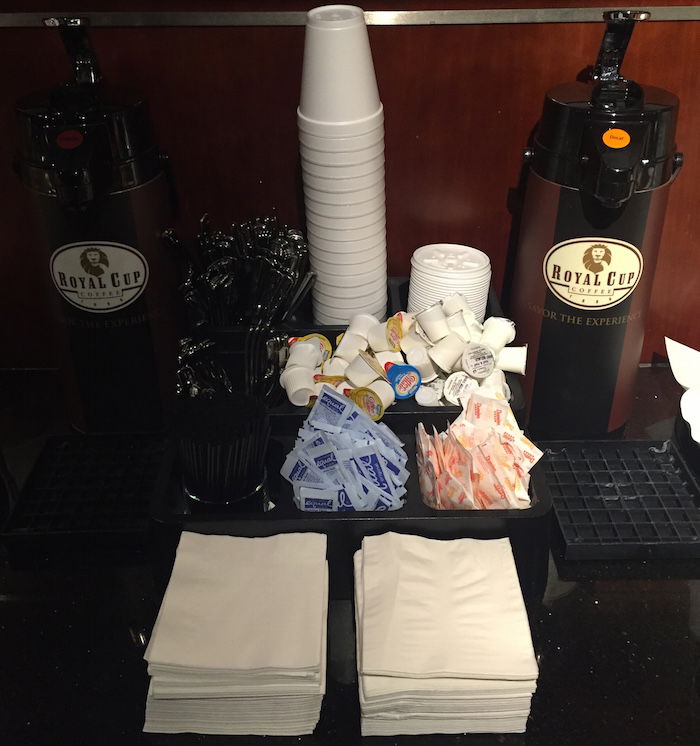 Now, I get that drinks and snacks are intended for consumption within the lounge (and I've even been known to play lounge police when people take it to an extreme), but I'd pay if airline lounges sold "to go" cups for coffee. Why?
While some non-US carriers have great coffee (even custom made espresso beverages), the coffee on most US airlines is vile; it's made using the water in the plane's tanks, and I have to question how sanitary that is
I don't mind paying for coffee at an airport coffeeshop, though the lines for coffee in a terminal can get extremely long; I don't usually have 10+ minutes to wait for a cup of coffee before an early morning flight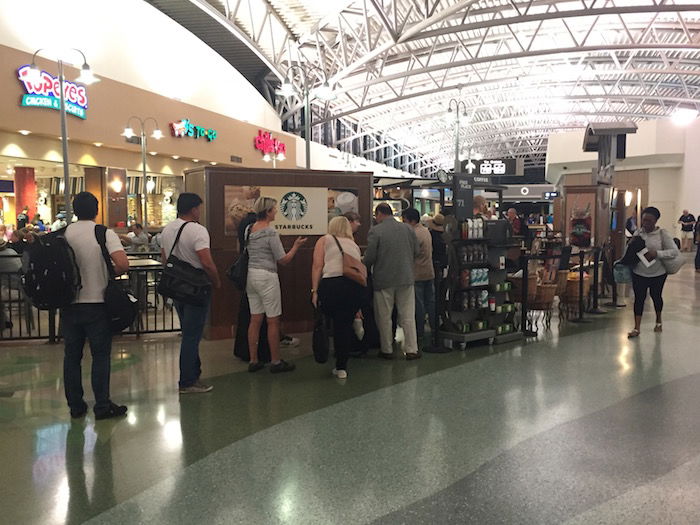 While I wished airlines would just offer free "to go" cups, I would certainly settle for "to go" cups for sale, as it would save me a significant amount of time.
So imagine my delight when I visited the same Admirals Club today, and saw new, larger, sturdier, coffee cups with lids.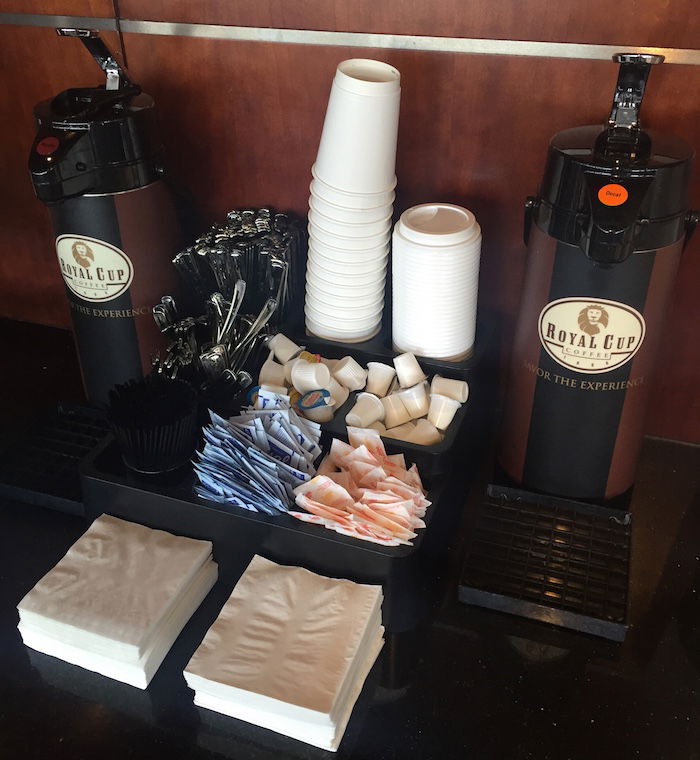 Perhaps not as useful for an afternoon flight as a morning flight, but you can bet it'll still be my pre-departure beverage, as it's always coffee o'clock in my world!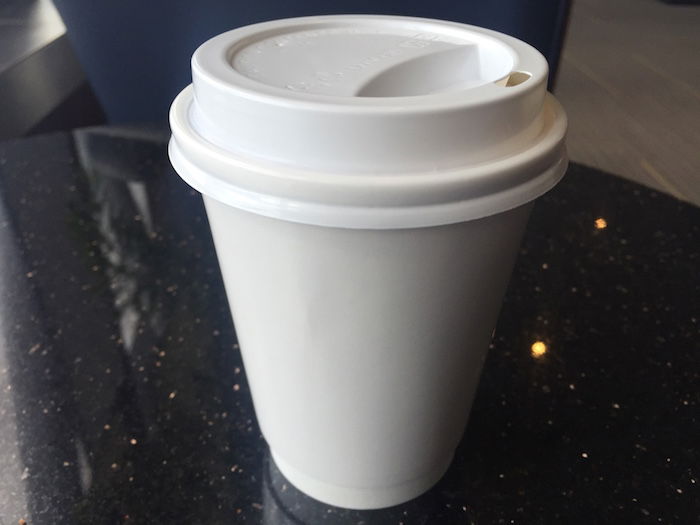 Kudos to American on this change. While I realize this sounds minor to most, it sort of made my day.
Have you noticed similar cups at other Admirals Clubs? I'm trying to figure out if this is a fluke, or a systemwide change? Anyone else excited at the prospect of having proper "to go" coffee cups?