As trade agreements between the US and Cuba are slowly liberalized, I suspect Cuba will soon become a tourist hotspot for Americans, given how close it is.
As of now there are no direct, scheduled flights between the US and Cuba, however there are some charter flights. The reason scheduled flights haven't yet launched is because the two countries need to agree on terms for their air agreements, and like anything involving governments, that's not a quick process.
Delta has filed a schedule for flights between Atlanta and Havana as of April 2016, though that's of course still pending government approval. While I'd like to visit Cuba fairly soon, I don't care all that much which airlines fly between the US and Cuba, as I want to fly there via Montreal on Air China. 😉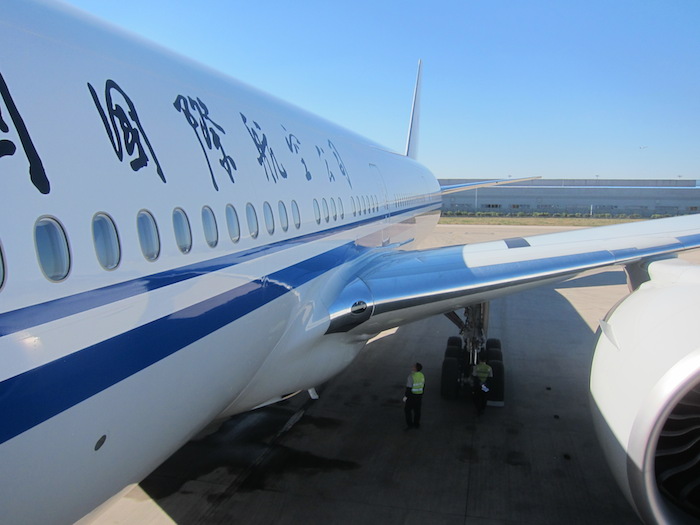 In terms of politicking, New Jersey governor and presidential hopeful Chris Christie urged the Port Authority of New York and New Jersey to reject any flights between Newark and Cuba.
Why? Via Fox News:
The Republican governor and presidential candidate sent a letter to the bistate agency Tuesday urging them to reject any regular flight routes between Newark Liberty International Airport and Cuba until Joanne Chesimard, also known as Assata Shakur, is returned to the U.S.

"It is unacceptable to me as Governor to have any flights between New Jersey and Cuba until and unless convicted cop-killer and escaped fugitive Joanne Chesimard is returned to New Jersey to face justice," Christie wrote in the letter obtained by The Associated Press.

"I will not tolerate rewarding the Cuban government for continuing to harbor a fugitive," he said.

Chesimard was convicted in 1977 in the death of Trooper Werner Foerster during a gunfight after being stopped on the New Jersey Turnpike in 1973; she was sentenced to life in prison but escaped and made her way to Cuba, where Fidel Castro granted her asylum.
That's certainly some interesting grandstanding on his part, as whether or not such rights are granted is outside of his control. And while he can make the argument that the Cuban government is being "rewarded" by adding flights, the reality is that it would boost New Jersey's economy as well. Passengers will simply connect elsewhere if there are no nonstop flights.
That being said, if he really wants to try and convince the Port Authority of something, maybe he should get Jeff Smisek on the case. I hear he's looking for work. 😉
Bottom line
I actually think Christie means well here, and I say that as someone who isn't a huge fan of him. He has a background in law enforcement, so I can imagine this case hit close to home for him. That being said, "urging" something you have no authority over regarding a case which is nearly 40 years old seems like it's more politically motivated than anything.
What do you make of Christie's request of the Port Authority?