Update: It has also been confirmed that Aer Lingus is adding flights to Hartford and Newark as of September 2016, though no details of those flights have been announced beyond that.
Rumor has it that Aer Lingus is announcing three new routes this week, including flights between Dublin and Hartford, Los Angeles, and Newark. While Hartford and Newark haven't yet been confirmed, the Los Angeles flight is now official.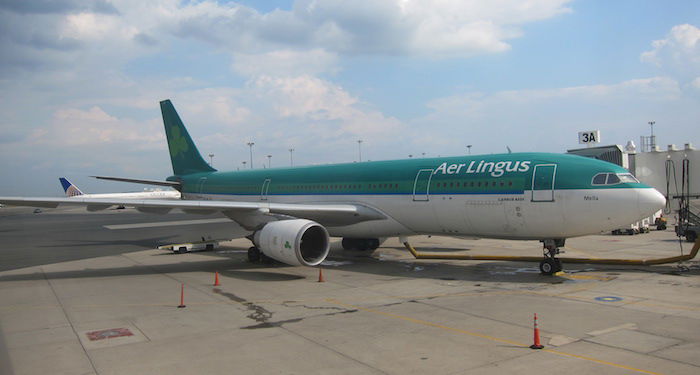 Aer Lingus A330
Via airlineroute.net, Aer Lingus will be launching 5x weekly flights between Dublin and Los Angeles as of May 4, 2016. The new flight is already bookable, and will operate with the following schedule:
EI145 Dublin to Los Angeles departing 3:00PM arriving 6:00PM
EI144 Los Angeles to Dublin departing 7:50PM arriving 2:00PM (+1 day)
The flight will operate in both directions every day except Tuesdays and Thursdays. The flight is scheduled to be operated by an Airbus A330-200 featuring 23 business class seats and 248 economy class seats.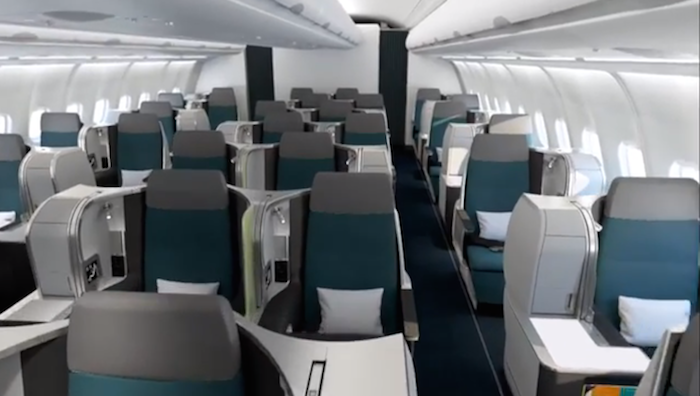 Aer Lingus' new business class
It's worth noting that this flight should use the Dublin Pre-Clearance facility, whereby you can clear US customs & immigration before boarding your flight in Dublin (this facility is a bit more functional than the one in Abu Dhabi, for what it's worth).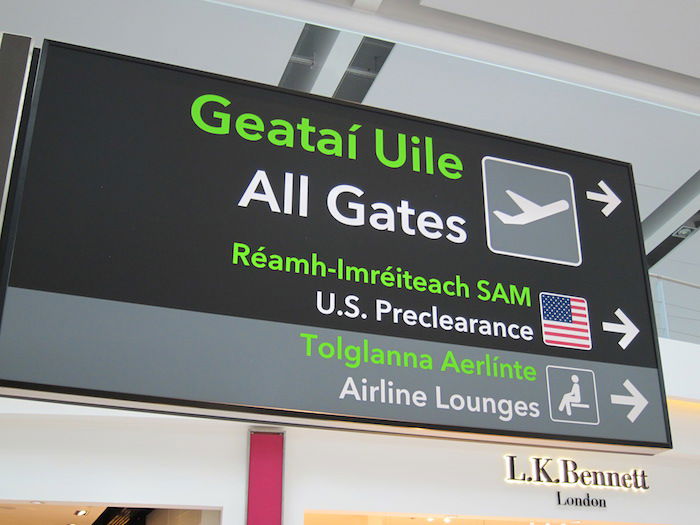 US Pre-Clearance facility Dublin
Aer Lingus is following Ethiopian's lead
It's interesting to note that Aer Lingus won't be the only airline operating flights between Dublin and Los Angeles.
As of this past summer, Ethiopian operates 3x weekly Boeing 787 flights between Los Angeles and Dublin. This is part of their connecting service to Addis Ababa, given that they can't operate the flight nonstop in both directions. Still, Ethiopian does have pick-up rights, unlike the Washington and Toronto flights which they route through Dublin in one direction.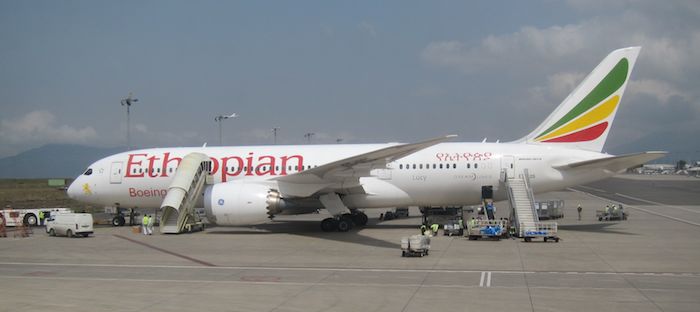 Ethiopian 787
For what it's worth, the Ethiopian flight also has odd timings if you're originating or terminating in Dublin, especially on the westbound flight:
ET504 Dublin to Los Angeles departing 6:30AM arriving 9:30AM
ET505 Los Angeles to Dublin departing 11:30PM arriving 6:30PM (+1 day)
Aer Lingus' impressive growth/turnaround
Aer Lingus has undergone quite a turnaround over the past several years under the leadership of Christoph Mueller (who is now the CEO of Malaysia Airlines).
They've expanded to several new destinations in North America. In 2014, Aer Lingus started flights to Toronto and San Francisco, while this year they added additional frequencies to New York and San Francisco, as well as a new route to Washington Dulles.
At the same time, Aer Lingus is making a ton of improvements to their business class product, including:
Pre-flight dining in Boston and New York for business class passengers
A new arrivals lounge in Dublin
A new fully flat business class product throughout the A330 fleet
Onboard Wi-Fi, which is complimentary for business class passengers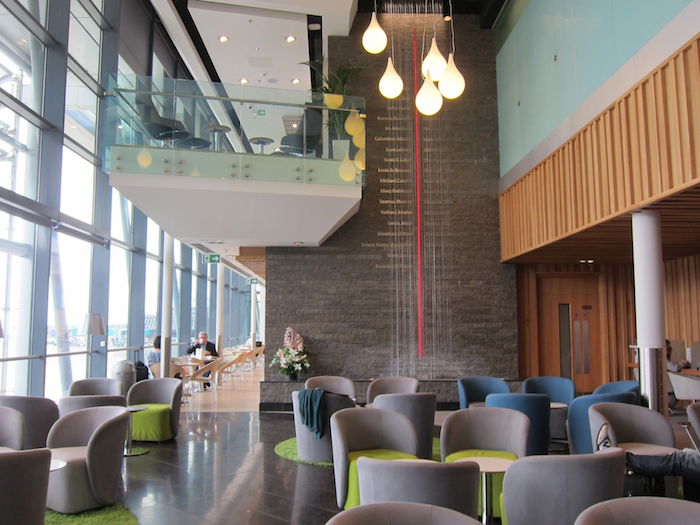 Aer Lingus' lounge Dublin Airport
For a fairly small airline, that's some impressive growth!
Role of Aer Lingus joining oneworld
British Airways is taking over Aer Lingus, and as a result, Aer Lingus will be joining the oneworld alliance soon. Furthermore, Aer Lingus will be joining the oneworld transatlantic venture (between American, British Airways, Finnair, and Iberia).
As a result, I'd expect further transatlantic growth out of Dublin. Heathrow Airport is heavily slot restricted and doesn't have many opportunities for growth, so long term I can see IAG (the parent company of British Airways) feeding more traffic through Dublin on Aer Lingus.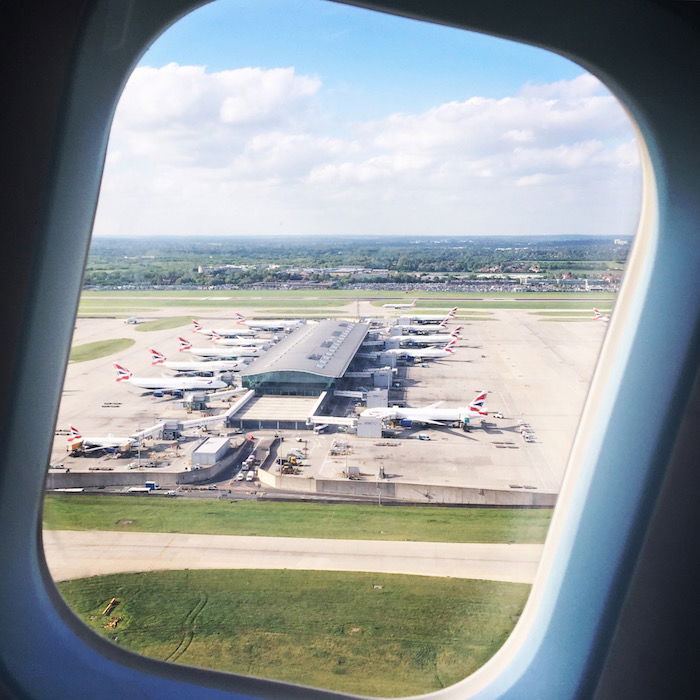 Always busy Heathrow
Once they fully join the transatlantic joint venture, that also means you should be able to book Aer Lingus when those discounted business class tickets come around every so often.
Bottom line
Los Angeles is a logical destination for Aer Lingus to expand to, especially as Aer Lingus joins oneworld, as well as the transatlantic oneworld joint venture.
Now we just have to wait for the new Hartford and Newark flights to become official!
What do you make of Aer Lingus' new route between Dublin and Los Angeles?