Last week I wrote about how Delta is adding curtains to their Comfort+ cabins, to further differentiate it from economy class. Delta has been doing what they can to monetize their extra legroom seating, and has actually been differentiating the service as well. Unlike American's Main Cabin Extra and United's Economy Plus, Delta offers Comfort+ passengers unlimited complimentary drinks and snacks.
https://twitter.com/GoldboxATL/status/653553159714009088/
The curtains are an interesting move, since they create a further sense of separation between cabins. However, it looks like Delta may very well regret installing those, at least on flights to the UK.
The UK has a pesky Air Passenger Duty (APD), whereby you have to pay some hefty taxes for flights originating in the UK. And that tax is considerably higher for premium class travel than for economy class travel.
For example, for a longhaul economy flight out of the UK, the APD is ~$110: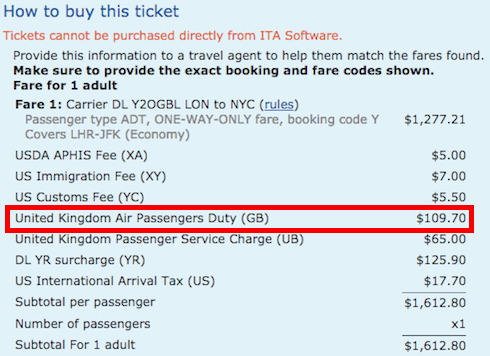 Meanwhile for a longhaul premium cabin flight (including premium economy, business class, and first class) out of the UK, the APD is ~$220: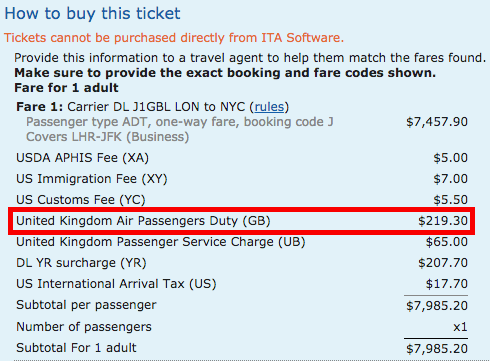 So how does the UK government define the class of travel you're in? Delta might want to look at the rules very closely, before they start installing curtains on the planes they use to London Heathrow.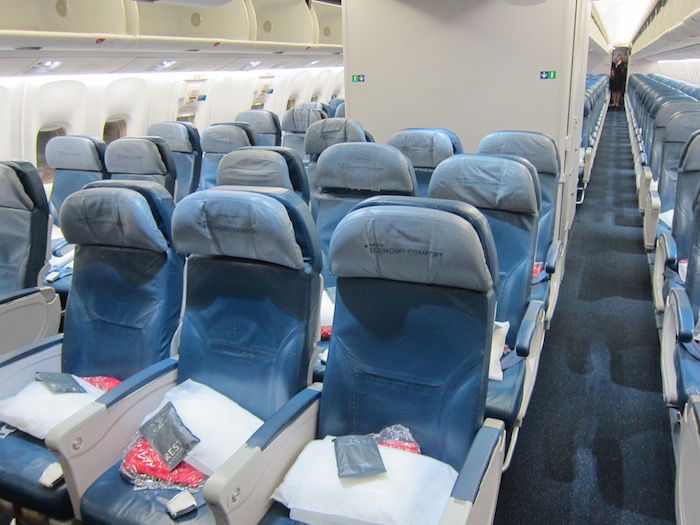 Per the UK government's policy on the UK APD (bolding mine):
2.6.3 On-board purchases, seating preferences and other benefits

The following in themselves do not affect the class of travel:

the purchase of goods and services on board (whether by way of a supplement), unless those goods or services amount to an upgrade
paying extra for the right to choose a seat (so long as it is not a better class of seat)
paying extra for a seat with extra legroom, provided that seat is not separated from the ordinary seats in any way and provided there are no other benefits associated with the seat
paying extra for benefits such as pre-booking, reduced check in times, fast track through security, priority boarding, access to VIP lounges, transport to or from the airport, superior baggage allowances
paying extra to be seated next to an empty seat
paying for an empty seat
The bolded part above is pretty significant. Because adding a curtain would signify them separating the seats from the "ordinary seats in any way."
Apparently this is the same thing that happened with British Midland back in the day (which has since been taken over by British Airways). When they got rid of short-haul business class they added "flexible economy," and intentionally removed the curtains, so that it wouldn't be considered a "premium cabin."
Bottom line
Delta might want to take note here, because based on the UK government's definition of the classes of travel, installing a curtain would technically make Comfort+ a premium cabin. And I don't think anyone wants to pay an extra ~$110 for one-way travel out of the UK, just for sitting in Main Cabin Extra.
Do you have a different take on the UK government's policy regarding whether to levy the premium APD or not?
Delta, in case you hadn't realized this, you're welcome. I'll gladly settle for Diamond Medallion status for life in exchange for having pointed this out. 😉