While airlines are giving passengers better ways to amuse themselves during flights (by adding inflight entertainment, Wi-Fi, etc.), they're also constantly shrinking the amount of space in economy. Whether it's reducing seat pitch or seat width, the airlines are doing everything they can to squeeze as many passengers as possible in the cabin.
Rather than creating a sense of community and "we're in this together," it instead seems to bring out the worst in people… at least sometimes.
Last night, a Southwest Airlines flight from Los Angeles to San Francisco returned to Los Angeles after a man allegedly tried to choke a woman after she tried to recline her seat.
Via NBC News:
Southwest would not confirm that a choking incident was involved but said "flight #2010 from LAX to San Francisco International airport returned to Los Angeles to allow police access to the cabin because of a rapidly escalating situation involving passengers who were not traveling together."

"Evidently we've got two passengers who are in a physical altercation so we need to get turned around and get back to LAX," the pilot of the plane told Air Traffic Control before landing safely in Los Angeles.
The flight ended up getting canceled, though apparently the passengers made it to San Francisco about five hours late in the end — ouch!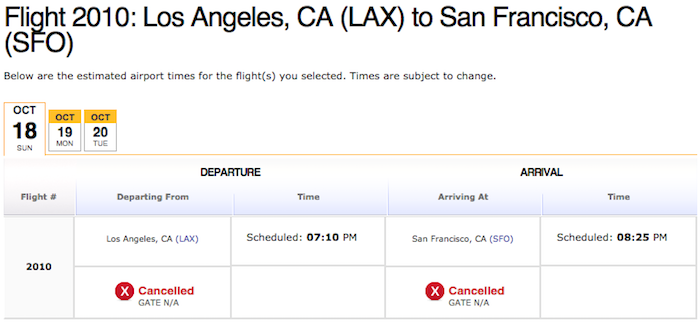 Here's the NBC News story on the situation:
More than anything I love the stock footage they use of an A380 to explain the situation… hah!
Seriously, it amazes me that passengers think getting in any sort of an altercation on a plane will end well. I've often shared my approach to reclining seats in economy, which is as follows:
Reclining your seat is a right — after all, the "recline" button is at your seat, and not the seat behind you
That being said, like everything else in life, it's nice to be courteous — if you're going to recline your seat back all the way, it's polite to at least make eye contact with the person behind you, or ideally even ask them for permission
In the event the situation escalates, call a flight attendant immediately, or just give in — it's not worth causing a flight diversion over a few degrees of recline
Bottom line
It's not worth trying to choke someone over seat recline. While I do think seat recline is a right and not a privilege, it's not something that's worth getting in a fight over, if you ask me.
Where do you stand on seat recline — is it a right or a privilege?