Confession time. I haven't flown economy on a longhaul flight in well over 10 years. It's not that I wouldn't be willing to fly economy, but rather if I can fly premium cabins for pennies on the dollar, why wouldn't I?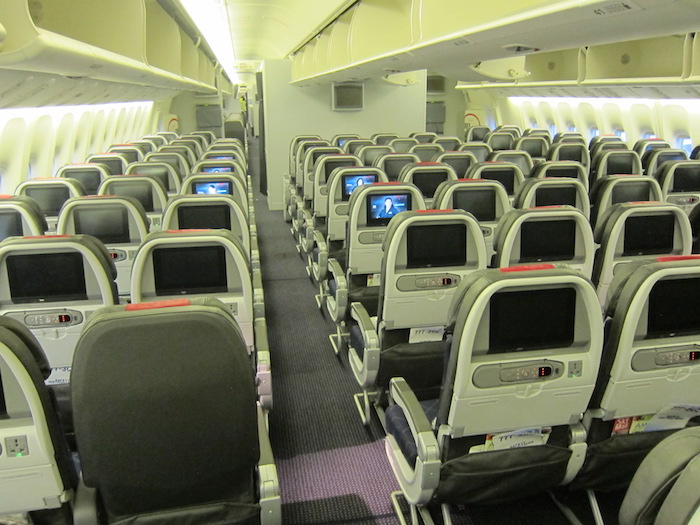 How do I make sure I always fly business/first class?
My typical strategy is to pay for my domestic flights and then redeem miles for my international flights, so by redeeming miles for first & business class I'm guaranteed the seat I want.
As an American AAdvantage Executive Platinum member, I receive eight systemwide upgrades per year, which are great for upgrading international flights, like Dallas to Hong Kong. I'm very selective with which flights I use these on, as I always want to make sure my upgrade odds are very good. I do this by:

Trying to find flights with upgrade space confirmable at booking, though that's extremely rare nowadays, as American tends to hold back upgrade space
Booking on off peak days
Checking the business class seatmap before I book, to be sure not too many seats are occupied yet
Checking the economy class seatmap, and in particular the "preferred" economy seats, to see how much potential competition there is for those upgrades
Up until now my methods have always worked, as I've yet to miss an international upgrade on American. However, it looks like my luck may soon change. I'm headed to Madrid in a few weeks, and decided to route from Los Angeles to New York to Madrid to London to Los Angeles.
I chose these flights not just because upgrade odds looked good, but because: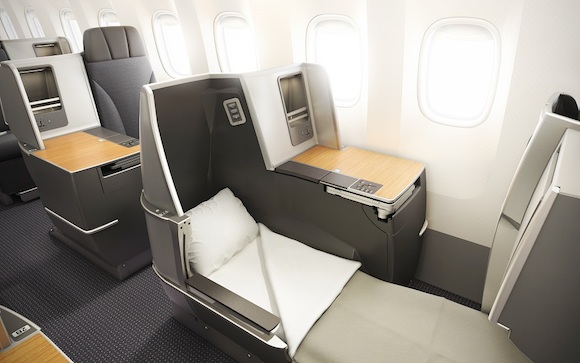 American's new 767 business class
So while my predictions haven't failed me until now, it looks like they may finally fail me for the first time.
A couple of days ago my flight went from looking wide open to being J2Y6. This means that American is only selling two more seats in business class, and only selling six more seats in economy. That's sort of odd, given that the seatmap didn't change much.
The business class seatmap still shows as being half empty: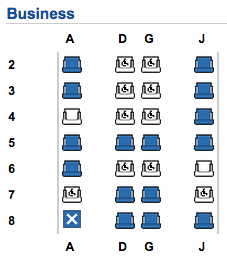 While the economy seatmap shows as being wide open:

The only thing I can assume is that a huge group of some sort booked on the flight without having selected seats. Airlines don't just stop selling seats for no reason.
When I first saw that the load I said "well, I guess I'll just book a premium cabin award ticket if the upgrade doesn't clear." After all, at least in theory that's one of the perks of having millions of miles. That being said, I decided I'll stick with it no matter what. So while I've been promising more business class reviews, you might even get some economy reviews. 😉
Bottom line
In general my upgrade percentage on American has been terrible lately. That's likely because I'm mostly booking last minute, and American prioritizes upgrades based on when you book. That means there's a huge advantage for those who plan in advance.
In this case I think it might just be bad luck. Who knows, I might still luck out. But this is the closest I've been to missing a transatlantic upgrade, and it's still weeks out.
Has anyone else not flown economy on a longhaul flight in a decade (or so)? If you missed an upgrade on a transatlantic flight, would you stick it out, or redeem miles for a different routing?