I just wrapped up a great four country trip earlier today, where I visited Nepal, Bhutan, Bangladesh, and Kuwait. The trip was incredible — especially Bhutan — and I was happy to try some new airline products. I'm hopping around North America for the next couple of weeks, so am looking forward to being on a consistent schedule for a while, and hopefully catching up on sleep. I'm undecided as of now about what my next longhaul adventure will be, but I'm sure I'll decide soon.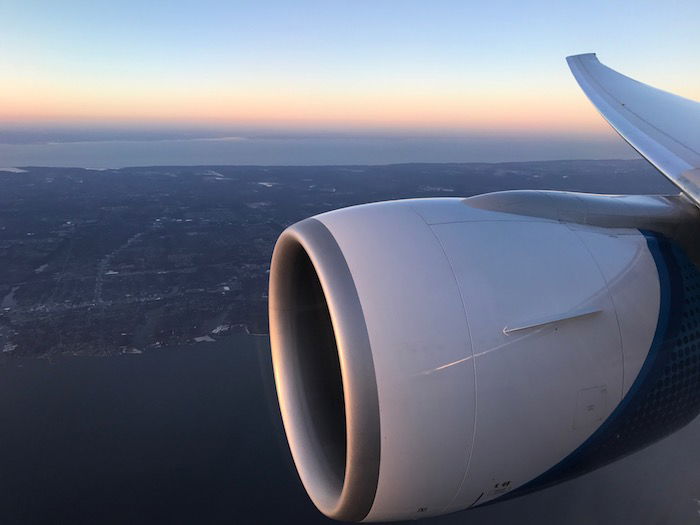 On the miles & points front this has been a fairly slow week. We saw some good airfare and also a few promotions, but nothing terribly exciting. More than that we've seen some minor updates, like Etihad changing where they're operating the A380 to, Marriott and United introducing reciprocal benefits for invitation only elite members, etc.
With that out of the way, here's a recap of this week on the blog:
Featured Stories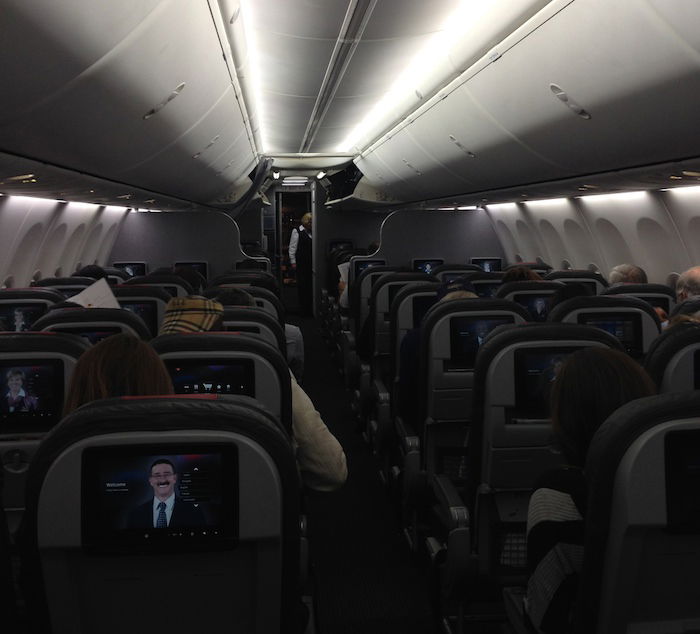 American, Delta, and United all sell basic economy fares. Delta pioneered this concept back in 2012, and in the past couple of months American and United have started selling these fares as well.
The restrictions associated with these fares vary by airline. They all don't let you select seats and upgrade on these fares, while American and United don't even let you bring on carry-on bags when purchasing these fares.
---
We're slowly headed back to the U.S. from our incredible trip to Bhutan, and on the way back planned a one night stopover in Dhaka, Bangladesh. That was my first time visiting Bangladesh, and I wasn't sure what to expect.
A (non-Bangladeshi) friend recently told me that Bangladesh is his favorite country in the world. Not the city of Dhaka as such, but the countryside.
Meanwhile I've had others tell me that Dhaka is a horrible place. So I was curious to find out for myself. We were only there for a day, so we arranged for a five hour city tour. That doesn't make me an expert on the place, but that won't stop me from sharing my first impressions.
What did I make of Dhaka?
---

TIPS: Earning Miles & Promos
Should You Buy Hilton Honors Points With A 100% Bonus?
Limited Time: Earn Double Plastiq Referral Credits
Register To Earn 5x Points At Grocery Stores And Drugstores
Will The Bonus On The Ink Business Preferred Card Be Increased?
The Cheapest Fares I've Ever Seen In The Etihad Residence
Transfer Hotel Points To Aeroplan And Get A 30% Bonus
Last Chance: Register To Earn 5x Points On Uber, Lyft, Gas Stations, Etc.
What's The Best Credit Card For Buying JetBlue Tickets?
~$1,100 Roundtrip Qatar Airways Business Class Fares From Cairo To The US!
TRICKS: Redeeming Miles
Marriott Now Lets You Redeem Points For TSA PreCheck (But Don't Do It)
Air France/KLM FlyingBlue Improves Their Mileage Expiration Policy
Brazil Eliminates Their Ban On Airline Fuel Surcharges
Alaska Mileage Plan Cuts JAL Premium Economy Awards
Delta Flash Sale: Save On Award Tickets To Europe This Summer
TRAVEL With Ben (Lucky)
Nerd Alert: Airline Management Simulator Games
I'm Having A Glass Of Wine On A "Dry" Airline…
Why I Love Flying In The "Developing World"
Impressions Of Dhaka, Bangladesh
Why Bhutan's Insanely High Tourist Fee Is A Good Thing
I'd Like To Visit Mongolia (I Think)
How Many Devices Should Be Included With "Free" Hotel Wifi?
REVIEWS & Trip Reports
Kuwait Airways' New 777 Business Class In 10 Pictures
Review: Philippine Airlines Business Class 777 New York To Vancouver
Review: St. Regis Maldives Vommuli Resort
Review: Prince De Galles Hotel Paris
Review: Alitalia Lounge New York JFK
Review: St. Regis Maldives Overwater Villa
Kuwait Airways A330 Business Class In 10 Pictures
Review: Trans Maldivian Airways Flight
Review: St. Regis Lounge Male Airport
NEWS & Updates
U.S. Airline Unions Do Support Subsidies… When It Benefits Them
2 Great New U.S. Airport Lounge Options For Priority Pass Members
Bad News For United's New Polaris Seat — Expect Big Delays
Marriott & United Add Reciprocal Benefits For Invitation-Only Elite Members
Details Of LEVEL, IAG's New Transatlantic Low Cost Airline
President Trump Wants To Eliminate The Essential Air Service Program
Did WestJet Have A "Near Miss" In St. Maarten Last Week?
Delta Increases Their Same Day Flight Change & Standby Fees By 50%
Alitalia Will Shrink Fleet, Cut Free Food & Drinks, And More
Video: Celebrities Go Undercover As British Airways Employees
An Easy Way To Thank Starwood Employees Who Go Above And Beyond
Etihad A380 Service Changes: Hello Paris, Goodbye Mumbai
Awesome Video: The Economics Of Airline Classes
Is There No Limit To How Expensive Basic Economy Fares Get?
American Is Adding Free Meals In Economy On Select Domestic Flights
The Opening Of Abu Dhabi Airport's New Midfield Terminal Is Delayed By 2 Years
3500+ Flights Cancelled Due To Winter Storms
An Unusual Way Hilton Is Discriminating Against Elite Members
Two U.S. Airlines Are Cutting Flights To Cuba Altogether
GIVEAWAY: Two Free Nights At Any DoubleTree By Hilton Hotel
---
I hope everyone has a great rest of the weekend!