I've spent the past several days in Bhutan, and can't begin to say how magical I find this country to be. From the friendly people to the clean air to the incredible natural beauty to the peaceful vibe, it's a unique place. I don't necessarily want to claim it's my favorite place ever, though it's one-of-a-kind for sure. I've never been anywhere like Bhutan.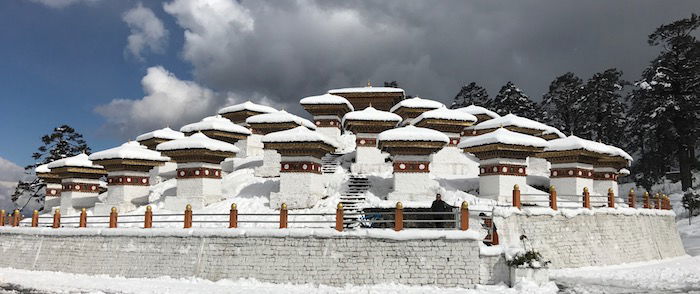 When I first considered booking a trip to Bhutan, I had second thoughts:
Bhutan is difficult to get to, as there are only a couple of airlines that fly there, they don't belong to alliances, and tickets are quite expensive (a roundtrip flight from Kathmandu to Paro costs about ~$400 roundtrip, even though the flight is just 45 minutes in each direction)
Bhutan has an insanely high tourist tax, or visitor fee, or whatever you'd like to refer to it as
As most foreigners do, I arranged my Bhutanese visa through a tour operator in the country. For two people for five days, that meant I had to wire them $1,730 in advance. For what?!? That's ridiculous… or so I thought.
How expensive is a visa for Bhutan usually?
Bhutan isn't cheap, and at a minimum you're going to pay $200-250 per person per day. However, this isn't simply a visa, but rather covers the cost of just about everything during your stay. Per Bhutan's tourism website, it covers:
A minimum of 3 star accommodation (4 & 5 star may require an additional premium).
All meals
A licensed Bhutanese tour guide for the extent of your stay
All internal transport
Camping equipment and haulage for trekking tours
All internal taxes and charges
A sustainable tourism royalty of $65 (this royalty goes towards free education, free healthcare, poverty alleviation, along with the building of infrastructure)
The pricing then varies by season:
USD $200 per person per night for the months of January, February, June, July, August, and December.
USD $250 per person per night for the months of March, April, May, September, October, and November.
So I actually think that's not too bad when you consider that it includes just about everything, though that's still more than most backpackers spend when traveling, by a long shot.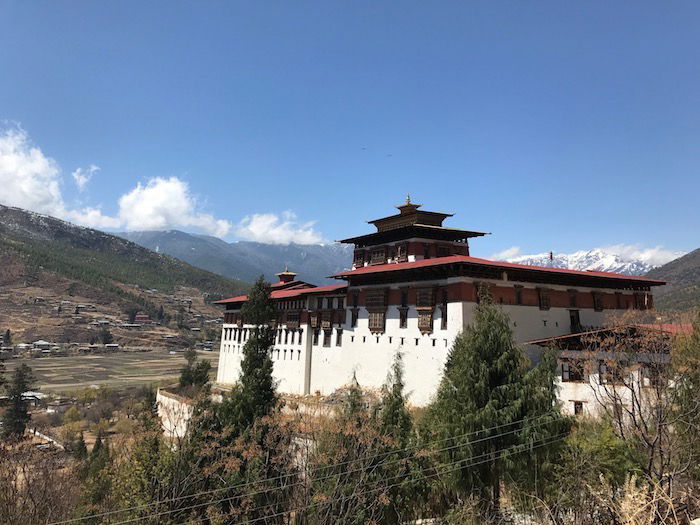 How much was our visa?
We wanted to choose our own hotel, so didn't do the "minimum daily package." Instead we booked our own hotel, and they connected us to their preferred tour company.
For us the fee was $165 per person per night, plus a $40 one-time visa fee. This is a bit cheaper than the usual "minimum daily package," since it didn't include meals or accommodation. Instead our fee included the following:
Roundtrip airport transfer
Daily sightseeing with an English-speaking guide
All applicable government taxes
All museum and monument fees
The $65 tourism royalty, which goes towards free education, healthcare, infrastructure, and more
So for the two of us staying for five nights, we paid a total of $1,730 between the $165 per person per day tourist fee, plus the one-time visa fee.

Our experience with our tour company
I suck at planning in advance. So when I landed I knew the tour company would take us to our hotel, and then figured we could decide what we'd do once we arrived.
So I was quite surprised when we were picked up at the airport in a nice SUV by our guide and driver, who would be with us for the entire five days. They had an exact itinerary prepared for us for the entire trip, which was incredible. Our guide was knowledgable and friendly, and the driver was actually his brother (they work for the same tour company).
I was impressed by how well organized everything was. Despite them having an exact schedule for us, we could modify it as we wanted. We could sightsee for four hours a day, or 14 hours a day — whatever we preferred. And because it snowed in Bhutan during our trip (which is extremely rare), we had to modify our trip, since many roads were closed.
I'll have a lot more about our time in Bhutan when I write the full trip report (I don't usually write much about the destination, but I'll make an exception here), but suffice to say I was very pleasantly surprised. The tour company wasn't just a government agency there to take our money, but they were invested in making sure our entire experience was as good as possible.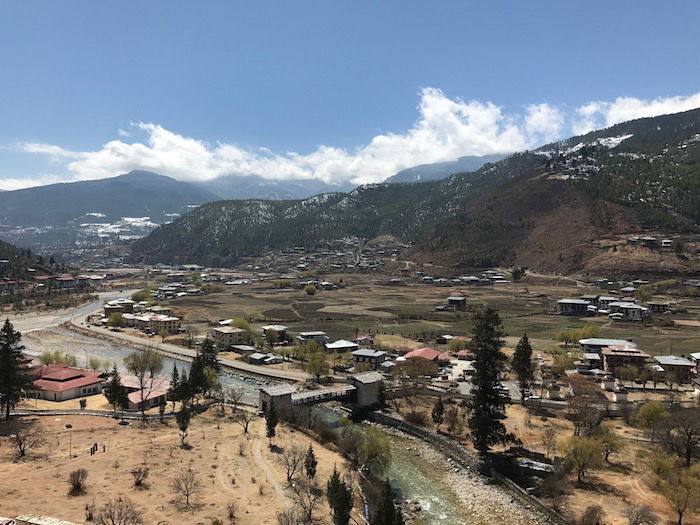 Why Bhutan's crazy high tourist fees are a good thing
Obviously I would have rather not paid $1,730 for the privilege of visiting, though I actually think Bhutan's system is a net positive. What makes Bhutan so incredibly special is how unspoiled it is, and also how friendly the people are. It's the only carbon negative country in the world, they have free education and healthcare, etc. Tourism is also so limited that you're never fighting crowds to get anywhere, which adds to how special it is.
So let's go through this for a second:
I feel good about Bhutan's $65 per person per day royalty fee, which they're putting back into their people; sure, it would be nice if everyone visited for free, but I doubt people would be so friendly towards tourists, I doubt the country would be as unspoiled, and I doubt the people would be as happy
If you can get over that, our real "out of pocket" for the tourist fee was $200 for both of us per day; for that we got driven everywhere we wanted to go (sometimes five hours of driving per day), admission to all the incredible sights, a knowledgable English speaking guide, etc.
That's certainly not cheap, though it's not all that much more than what you'd otherwise pay for arranging a reputable guide and driver with car somewhere else.
For example, the previous day in Kathmandu we paid $50 alone in entrance fees to UNESCO sites for the two of us. That's a massive amount of money for Nepal. Meanwhile Bhutan has an endless number of sites that would no doubt charge an entrance fee in other countries, though that's included in the tourism fee.
But most importantly, Bhutan just wouldn't be the same if it were overcrowded with tourists. Earlier today we went to the Tiger's Nest (Bhutan's most famous attraction), and basically had it to ourselves. It was surreal.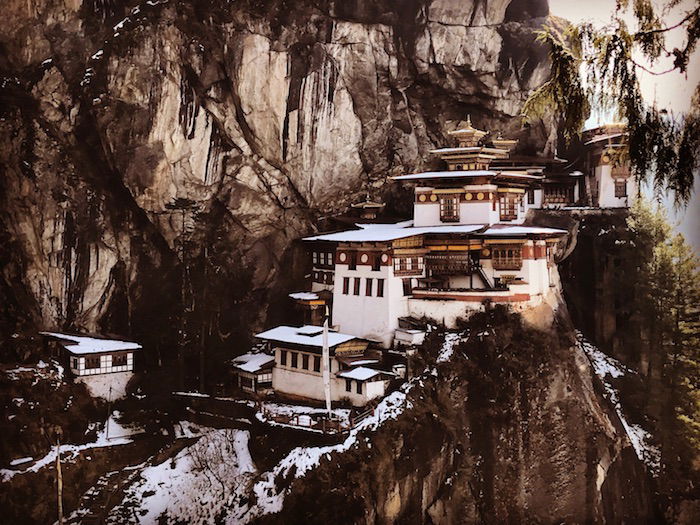 Lastly, I also appreciate that every tourist is essentially required to have a guide. Bhutan is (obviously) a Buddhist country, and many of the sites you visit as a tourist are active religious sites, with customs that are not always obvious to someone who isn't familiar with the local culture (where it's okay to take pictures, where you need to take your shoes off, where it's okay to enter, etc.)
Getting so much access to temples, etc., simply wouldn't be practical without tourists having a guide.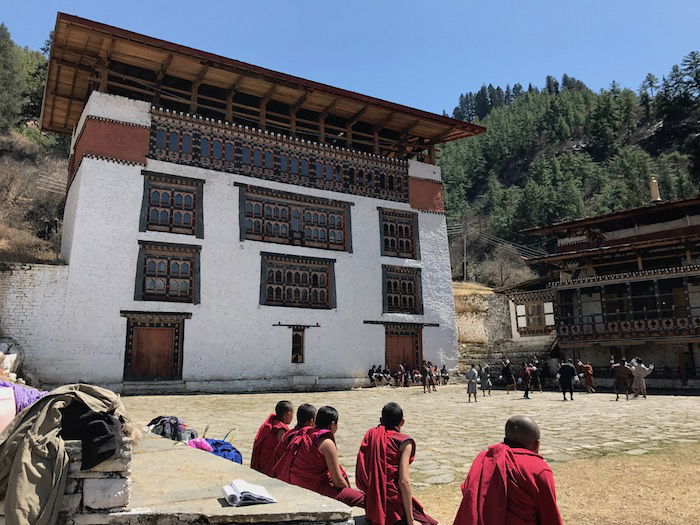 Bottom line
Bhutan has the highest tourist fee of anywhere in the world. Of course I'd rather not pay that, but at the same time I don't think Bhutan would be as special as it is without this restriction on tourism. The country wouldn't feel as untouched, and we certainly wouldn't have access to all the things we do.
You're definitely paying a premium compared to other countries, though I actually don't think it's that bad when you consider everything you're getting, especially if you feel good about the $65 per person government royalty.
I went into this trip wondering whether the tourism fee was worth it. After being in Bhutan, I can appreciate why they have it, and can't recommend the place enough, if you can afford it.
If you've visited Bhutan, what are your thoughts on the tourist fee?