The New York Times ran a story this week outlining President Trump's proposed budget cuts. Among those is a proposal to eliminate the Essential Air Service program.
For those of you not familiar, the Essential Air Service program is a federal program that guarantees air service to small communities that are otherwise underserved. This was enacted after deregulation, to ensure that airlines continue to fly to small communities that airlines couldn't otherwise profitably serve.
Over 150 markets are served thanks to the Essential Air Service program, and according to Wikipedia:
This program costs the federal government $250+ million per year
Of the 150+ markets, 44 of them are in Alaska
In the 48 contiguous states and Puerto Rico, per passenger subsidies range from $10 to $977+ per passenger
The EAS program is pretty controversial, and I can see both sides of it. For example, I see merit to the EAS program for many markets in Alaska, where there's really no other practical way for citizens to get to airports.
However, there are also some other markets that are more questionable. For example, Lancaster Airport has an EAS subsidy, even though it's just a ~34 mile and ~35 minute drive from Harrisburg Airport. Should taxpayers really be subsidizing that?
Even among those who support the EAS program in some form, there's debate as to whether funding should be on the federal or state level. For example, I think most can agree there's merit to some sort of subsidies in rural Alaska, though many argue it's something that the state government should pay for, rather than the federal government.
Do keep in mind that some EAS services even fly completely empty, without a single passenger. Airlines are only paid by the federal government if they operate the flight, and many flights are profitable through the subsidy alone. So under this program airlines are encouraged to operate completely empty flights. What sense does that make?
To provide one example (that I learned about last year), Mokulele operates 4x daily flights between Los Angeles and El Centro-Imperial. The airline is paid $2.44 million per year to operate the route. To break down the numbers, that's a subsidy of ~$6,700 per day, or ~$835 per flight in each direction, or ~$93 per seat per direction.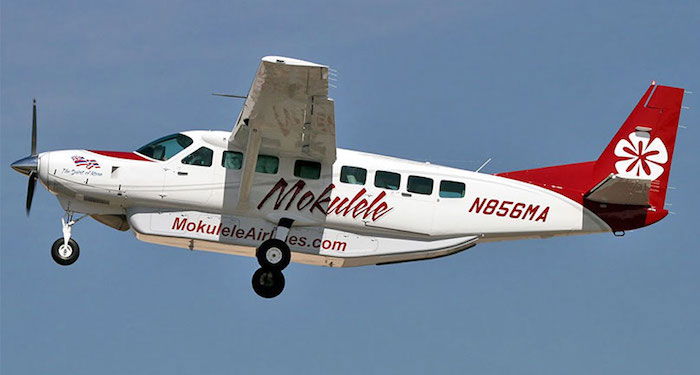 Bottom line
It'll be interesting to see if the Essential Air Service program is eliminated altogether. Personally I think the program is wasteful in its current form, and they need to cut back the number of markets and frequencies that get this subsidy. At the same time, I can see the need for the EAS subsidy in some markets, including in many parts of Alaska. Whether that should fall on the federal or state government, though, is a different story.
If the big U.S. carriers wanted to be consistent with their logic then they should 100% support this. After all, government subsidies of any sort are evil, according on them.
If the budget for the EAS program is in fact cut, expect airlines to pull out of a lot of small markets.
What do you make of the Essential Air Service program, and do you support the federal government eliminating funding for it?