We're slowly headed back to the U.S. from our incredible trip to Bhutan, and on the way back planned a one night stopover in Dhaka, Bangladesh. That was my first time visiting Bangladesh, and I wasn't sure what to expect.
A (non-Bangladeshi) friend recently told me that Bangladesh is his favorite country in the world. Not the city of Dhaka as such, but the countryside.
Meanwhile I've had others tell me that Dhaka is a horrible place. So I was curious to find out for myself. We were only there for a day, so we arranged for a five hour city tour. That doesn't make me an expert on the place, but that won't stop me from sharing my first impressions.
What did I make of Dhaka?
The people were friendly-as-could-be across the board. The entire time we explored Dhaka I saw one other caucasian, so we were getting a lot of looks from people, etc. Not mean looks, but curious looks. A few kids also came up to us to ask for money — not in an aggressive way, but in a kind way. But everyone we interacted with was so friendly, and largely they just wanted to practice their English (especially kids and teenagers).
Along similar lines, I felt safe everywhere we went. Of course some things have happened in Dhaka in the past, but for one of the biggest cities in the world, it still struck me as reasonably safe.
The city's infrastructure was significantly better than I was expecting. I was expecting it to be similar to Kathmandu, but it was much better. The roads were in great condition, even though traffic was horrible (traffic almost gives Jakarta and Sao Paulo a run for their money, and many times we didn't move for 10 minutes). They're working on improving public transportation and building new roads, though, so hopefully that improves over time.
Driving in Dhaka is also crazy. There's a system of organized chaos, so it's not that I felt the driving was dangerous, but rather that I just needed some anti-anxiety meds to not be stressed in the car.
Dhaka isn't a city designed around tourists, so there's not all that much to do if you're looking to sightsee. However, I enjoyed the sites we did see, including Lalbagh Fort, Dhakeshwari National Temple, Shaheed Minar, Curzon Hall, and the Liberation War Museum. I was especially touched by the museum — it was chilling to see some of the artifacts they had from the genocide.
I could certainly see myself spending a few days in Dhaka without getting bored.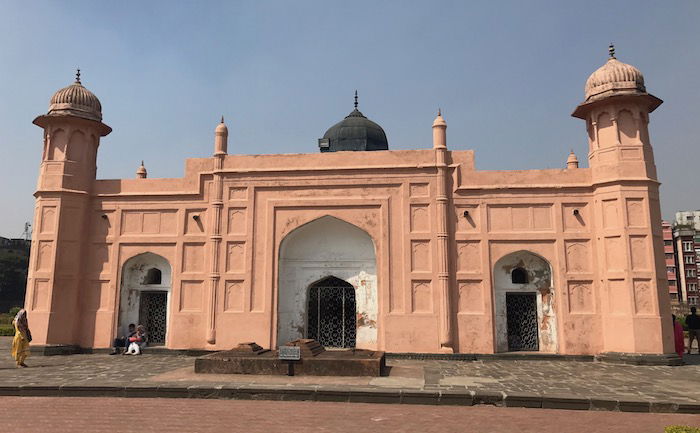 But beyond that what impressed me was the direction the country is headed. I was happy to hear about the percent of people attending university, the success of women in the country, etc.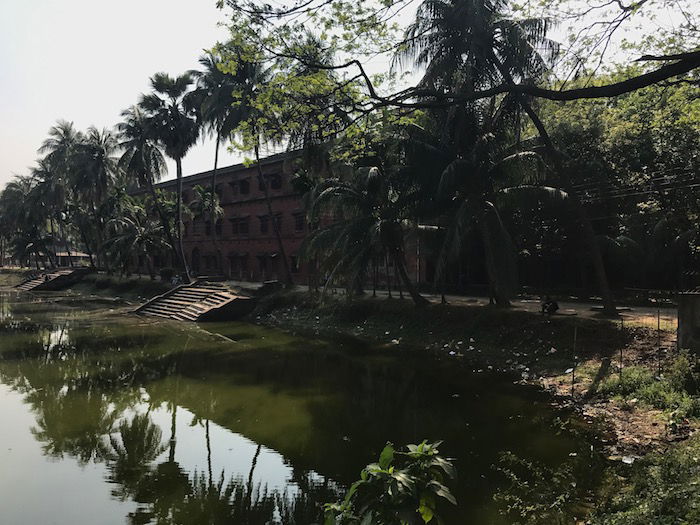 The city was also cleaner than I was expecting. Don't get me wrong, it's not "clean" by any stretch of the immigration, but I thought the city was much cleaner and less polluted than Kathmandu, which I wasn't anticipating. Maybe I just visited on a good day.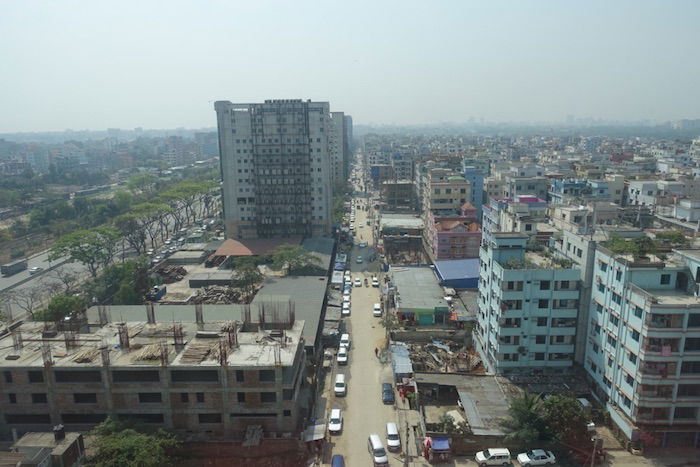 Bottom line
Dhaka exceeded my expectations. No, it won't be a tourist hotspot anytime soon, but it's an interesting place to visit on a stopover, and is well worth spending a couple of days in, in my opinion.
What impressed me about Dhaka was the infrastructure, how (relatively) progressive the city seemed to be, the friendliness of the people, and the great food. I also felt safe at all times.
If you've visited Dhaka, what was your experience like?