While I'll believe it when it actually happens, could 2023 finally be the year that Abu Dhabi's much anticipated new terminal opens?
The basics of Abu Dhabi Airport's new terminal
Back in 2012, construction started on a new Midfield Terminal at Abu Dhabi International Airport. The new terminal was supposed to increase the airport's capacity by up to 45 million passengers per year, more than doubling the existing capacity. The terminal is a total of 742,000 square meters (around eight millions square feet).
Abu Dhabi's new terminal was initially supposed to open in 2017. To be clear, that timeline wasn't just a vision many years in advance, but rather in early 2017, the plan was still for the terminal to open the same year. However, shortly thereafter, it was announced that there would be a delay of up to two years on the terminal, with a new planned opening of 2019.
In 2019 it was looking like the new terminal would actually open, and trials were even run with volunteers, to make sure the terminal was largely operating as planned from a passenger experience standpoint. At the time, the terminal was allegedly 98% complete.
Unfortunately even following that, not a whole lot happened. In 2021 we then learned that the operator of the airport had canceled its contract with the consortium that was supposed to be building the nearly $3 billion terminal, even though the project was nearly complete.
For nearly six years now, Abu Dhabi has had a terminal that's nearly ready to go, but it remains closed.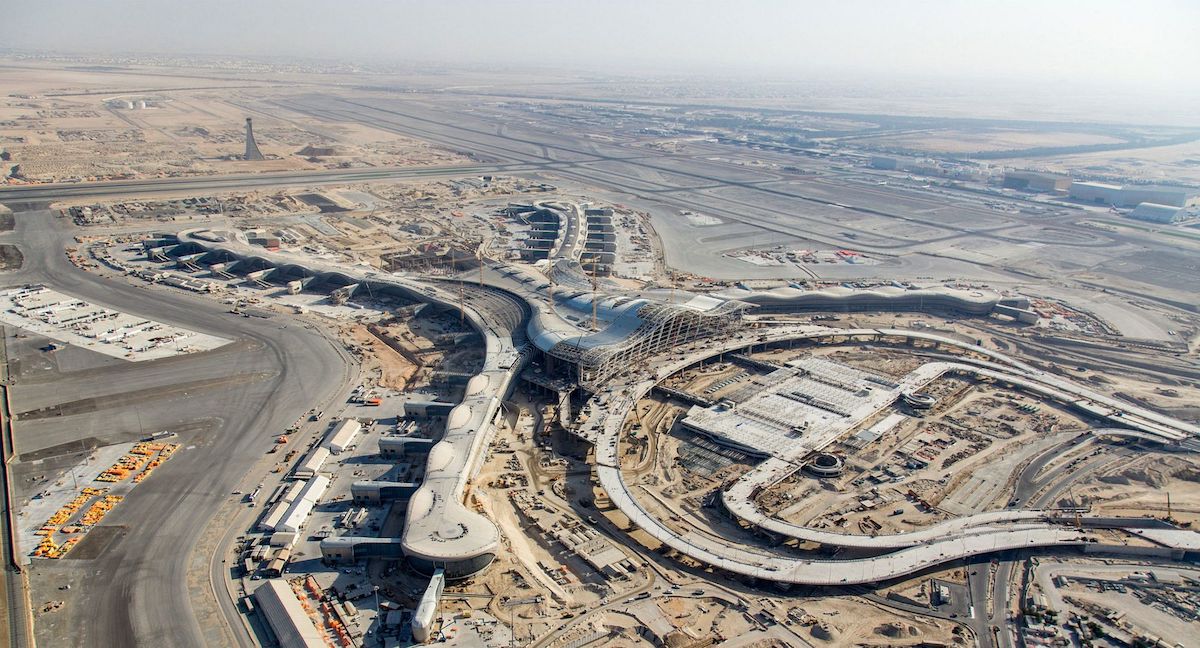 Why the Abu Dhabi Midfield Terminal hasn't opened
Construction delays are common, especially at airports. For example, there was the whole disaster of Berlin Brandenburg Airport, possibly the most dysfunctional airport project we've ever seen. While Abu Dhabi did encounter some minor issues with its new terminal, that doesn't seem to be the root cause of the delay in the terminal's opening.
Rather the delay seems to largely be because the government of Abu Dhabi has shifted its aviation strategy in recent years. The Midfield Terminal isn't actually currently needed in terms of capacity.
The idea for the new Midfield Terminal was developed at a time when Etihad wanted to become a major global airline, and compete with both Emirates and Qatar. At the time Etihad had hundreds of planes on order, and was going to get bigger year-after-year, and as a result needed a bigger airport.
Starting about five years ago, the government of Abu Dhabi had a change of heart, and wasn't willing to pour endless money into the airline anymore. Since then, Etihad has become more of a boutique airline, and the airline has essentially shrunk itself into profitability.
Capacity-wise, there's no need for the Midfield Terminal. However, in terms of passenger experience, Abu Dhabi sure could use a new terminal. The way I see it, this could play out in one of a few ways:
Will the old terminals be closed altogether, and all operations will be moved to the new terminal?
Will multiple terminals remain operational, and just be underutilized?
Will the opening of the new terminal just be delayed endlessly, as a cost saving measure?
While perhaps unlikely, could the new terminal project be canceled altogether, even though it's so close to completion, given that there's no real need for it?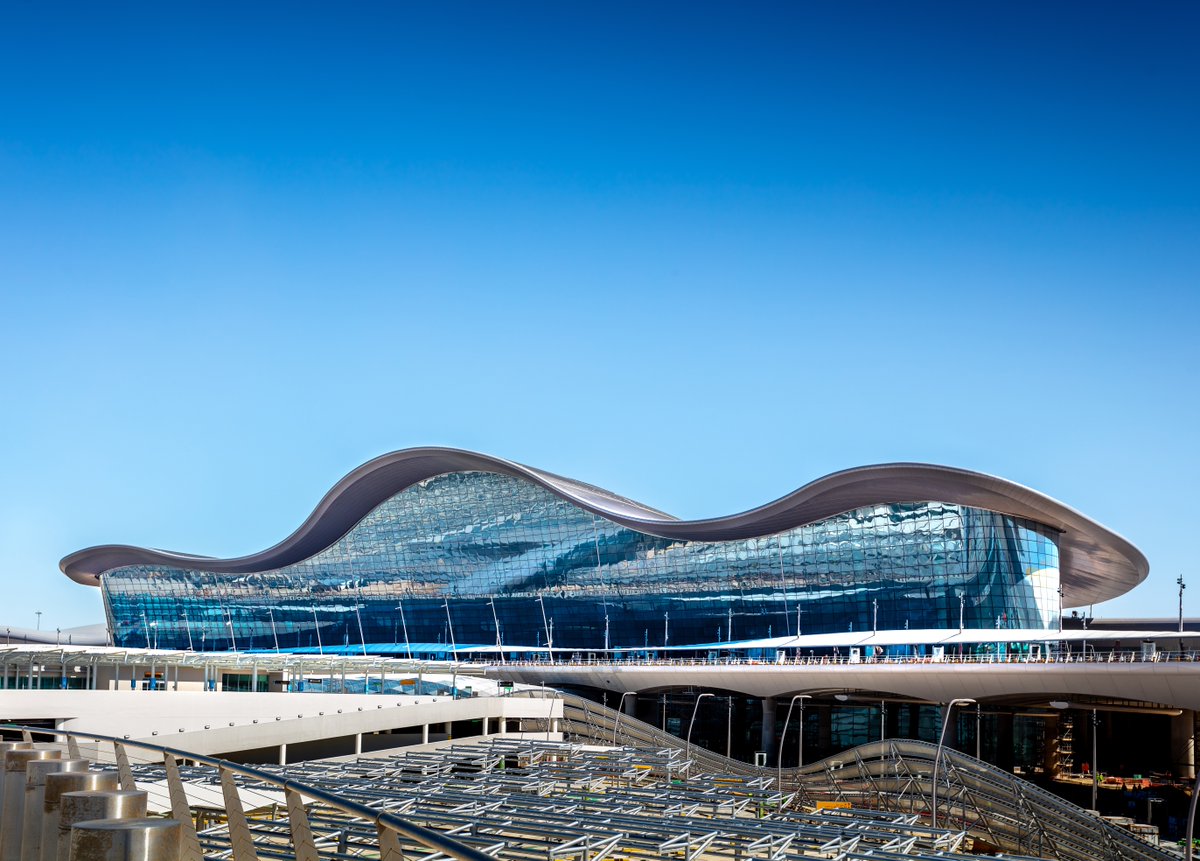 Could the Abu Dhabi Midfield Terminal open in 2023?
Momberger Airport Information is reporting that the new Abu Dhabi Midfield Terminal will open toward the end of 2023. Specifically, the opening will likely take place on December 2, 2023, which is the UAE's National Day.
The plan is allegedly to permanently shut down Terminal 1 and Terminal 2, and to stop using Terminal 3. That means all operations would move to the Midfield Terminal, though if demand grows enough, Terminal 3 could be reopened in the future.
It's anyone's guess if this is how things play out. Even if the intent is to open the new terminal later this year, a lot can change between now and then.
Personally I'm inclined to believe that the new terminal will in fact open in the not too distant future:
Aviation in Abu Dhabi has stabilized, and Etihad is in a good spot, no longer lighting billions of dollars on fire
Even if the additional capacity of the new terminal isn't needed, surely everyone in Abu Dhabi wants a better airport experience, and the new terminal would offer that
Since the new terminal is more or less complete, it's not like that big of an investment is required anymore to get this terminal opened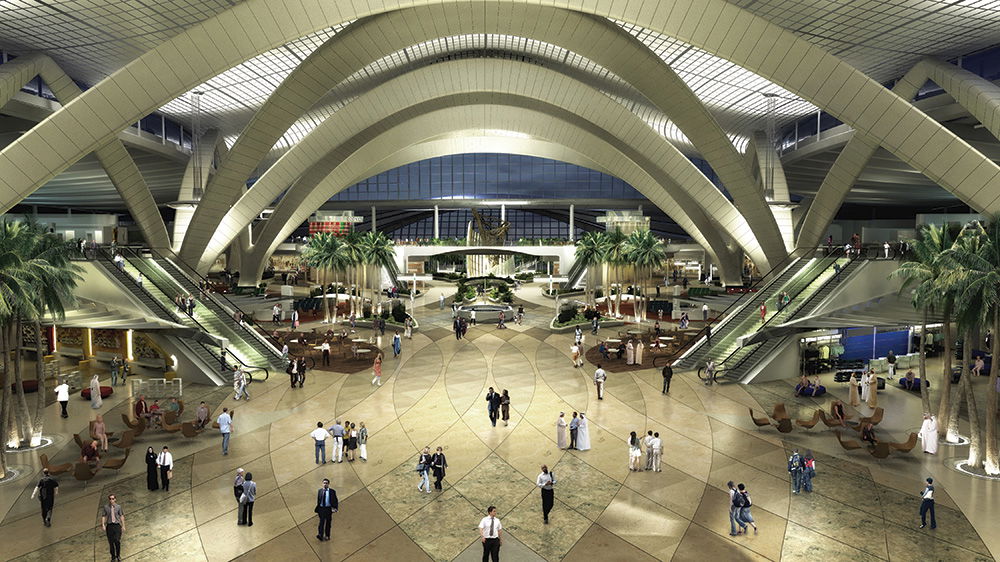 Bottom line
Abu Dhabi International Airport's new Midfield Terminal still hasn't opened, six years after its initial intended opening date. The delay isn't due to some construction disaster, but rather because the terminal just hasn't been needed for the past several years, as Etihad has been shrinking rather than growing.
It's now being reported that the Midfield Terminal will open in late 2023, around the UAE's National Day. Here's to hoping that this timeline sticks, because it sure would be nice for Etihad to have a more competitive ground experience, especially given other hubs in the region.
What's your take on when the Abu Dhabi Midfield Terminal will open?