I'm presently flying from Kuwait to New York on Kuwait Airways. The flight has a two hour stop in Shannon, Ireland (starting in a couple of weeks the flight will finally operate nonstop in both directions). I'll have more thoughts on the flight soon, but for now wanted to share something I found especially interesting.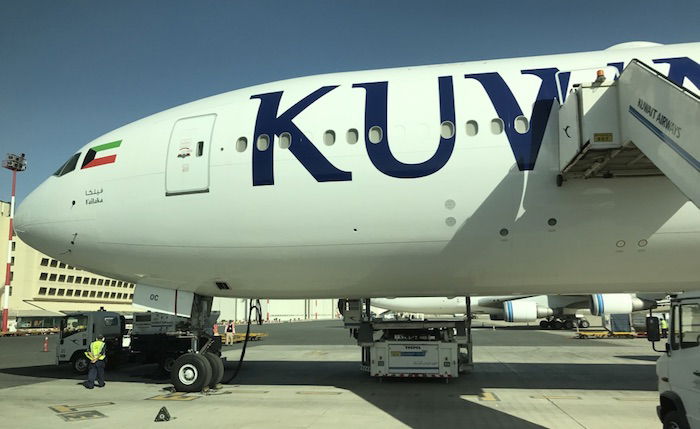 As many of you probably know, some airlines are "dry," meaning they don't serve alcohol. Some of these dry airlines are from countries where alcohol is prohibited across the board (at least on paper), while other dry airlines are from countries where alcohol can only be consumed under certain circumstances.
Earlier in the year I flew EgyptAir, which is a dry airline. A reader mentioned to me that I could bring on my own alcohol and the crew would gladly let me consume it. I didn't try it at the time, but was intrigued.
Well, given that I'm flying Kuwait Airways (also a dry airline) with Ford, I figured I'd test this out. I'm not doing this because I can't go a day without a drink, but rather because I'm curious to test the policy.
On the Kuwait City to Shannon flight earlier today I asked the flight attendant about this:
"I'm just curious… I know that Kuwait Airways doesn't serve alcohol, but am I allowed to bring on my own alcohol to drink?"
"Yes, certainly. As long as you stay sober you can do that."
"Okay, so we can buy a bottle of wine in duty free in Shannon and bring it on our flight to New York?"
"Yes, there will be a crew change, but I'm sure they'll be fine with it as long as you stay sober."
So we bought a bottle of sauvignon blanc at duty free, and brought it onto our flight to New York. I didn't want to be secretive, so I asked one of the flight attendants on the second flight for permission (I didn't even reference what the flight attendant told us on the previous flight).
"We bought a bottle of wine in duty free, and was wondering if it's okay if we drink it onboard?"
"Of course, that's not a problem. Let me get you some glasses."
She returned a couple of minutes later with some glasses, and even apologized that she didn't have proper wine glasses.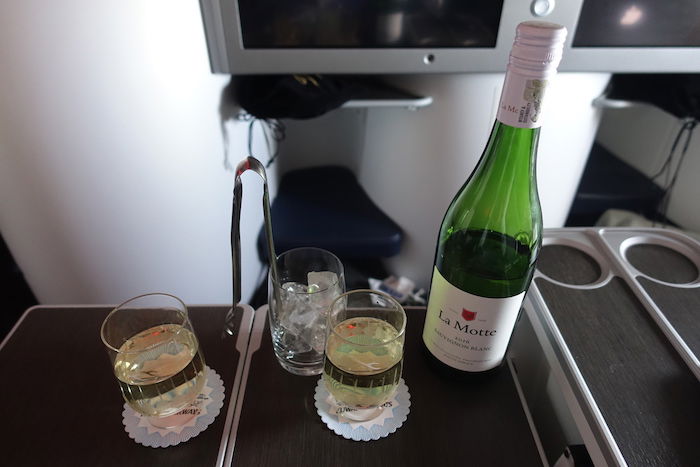 Bottom line
I was skeptical that you can actually bring your own alcohol on dry airlines, though it seems to be the case. I doubt this will work on all airlines (for example, I'd be surprised if Saudia or Royal Brunei allow it), but it seems like it works on some.
It's ironic that the policy on these airlines is exactly the opposite of virtually all other airlines. Airlines that serve alcohol have a policy of not allowing you to bring your own alcohol on a flight, since it makes it easier for people to get drunk without the crew being able to stop them. In the case of some dry airlines, they encourage you to consume your own alcohol, it seems.
Again, I can live without a drink on a flight, but thought this would be an interesting experiment. To those who refuse to fly "dry" airlines, the good news is that many of these airlines simply have a BYOB policy.