American, Delta, and United all sell basic economy fares. Delta pioneered this concept back in 2012, and in the past couple of months American and United have started selling these fares as well. The restrictions associated with these fares vary by airline. They all don't let you select seats and upgrade on these fares, while American and United don't even let you bring on carry-on bags when purchasing these fares.
How airlines justify basic economy
Airlines have justified basic economy fares in two ways:
It allows them to compete with low cost carriers, who charge for all kinds of extras
It offers passengers a lower fare option
Unfortunately both of these theories don't quite add up:
If you look at basic economy pricing, it rarely goes as low as what Frontier, Spirit, etc., charge, so they're still charging a premium while having a similar fee structure
Airlines aren't actually lowering fares with the introduction of basic economy, but rather the current lowest fares in many markets are basic economy fares, while they're simply making "normal" tickets more expensive
To that last point, here are United's fares between Minneapolis and Denver hours before they introduced basic economy: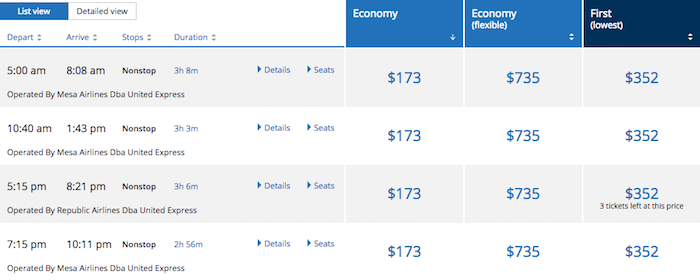 And here are the fares after: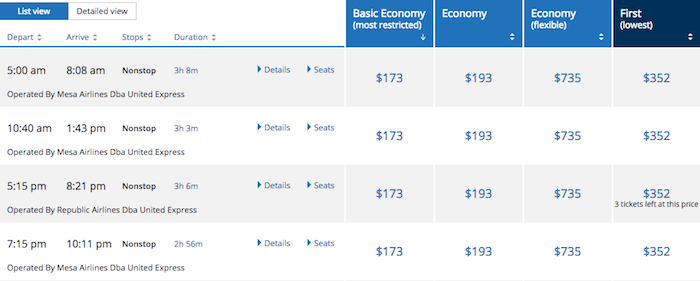 So why do airlines have basic economy fares? Because they can. It's as simple as that.
Is there no limit to basic economy pricing?
I was just trying to help a friend with a ticket between Tampa and Los Angeles for next week, and saw that the Delta nonstop was $570 roundtrip when searching through Google Flights. Ouch, that's pricey, though given what other airlines are charging, seemed worth it for the nonstop.
But then when I went to Delta's website to look up the fare, I saw that this was actually the basic economy fare (unfortunately Google Flights doesn't show which fares are basic economy). Want to be able to assign seats, etc.? That'll cost you an extra $20 each way, or $610 roundtrip. Now, $20 each way isn't a huge amount, but it's a clear way the airlines are nickel-and-diming, and this has nothing to do with competing against low cost carriers.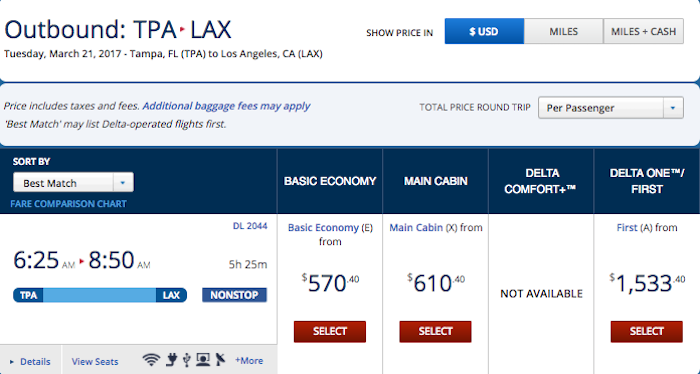 This roundtrip covers a distance of 4,316 miles, meaning the basic economy fare costs 13+ cents per flown mile. Maybe it's just me, but I don't consider 13 cents per flown mile for economy airfare to be "cheap," or to be in low cost carrier territory.
I'm not cherry picking examples here, as I'm sure there are much more expensive basic economy fares out there. This was a real life scenario I was just facing, and it shows you how much airlines are milking basic economy fares.
Bottom line
While basic economy fares were originally introduced innocently enough in markets dominated by low cost carriers, make no mistake about the direction these fares have taken. Basic economy fares are quickly becoming the new "standard" economy fare. Basic economy fares don't offer lower fare options to passengers who don't care about frills, but rather are a way for airlines to extract an extra ~$20 per flight out of people who don't want to be in a middle seat in the back of the plane.
Even more puzzling is that this is being done at the same time that Delta and American are introducing free meals in economy on select domestic flights. Want free food? Sure. Want to carry on a bag when there's room, or be able to assign a seat in advance? That'll cost you…