Hello from Riyadh! Yesterday I flew from New York to Riyadh, as I'm kicking off a crazy weeklong trip all over the world to review new airline products. Saudia first class greatly exceeded my expectations, and I'm curious to see what my experiences are like on Jet Airways and Tunisair.
On the travel front, the biggest story of the week no doubt was several countries cutting ties with Qatar, which has had huge implications for Qatar Airways. On top of that, we've seen some great online shopping portal bonuses, some good new Amex Offers, as well as some airline promotions.
With that out of the way, here's a recap of this week on the blog:
Featured Stories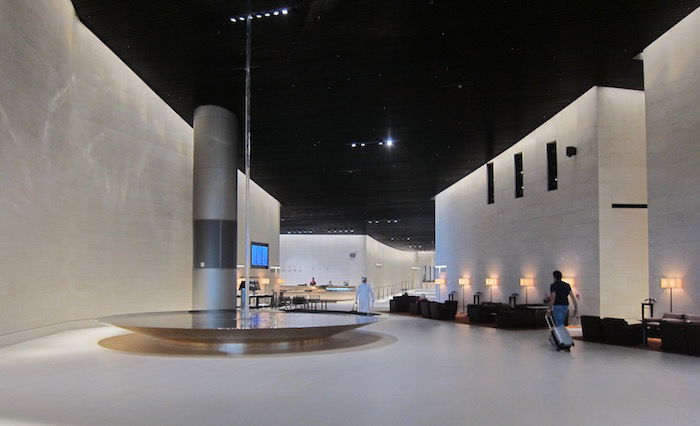 It's being reported that six Arab countries have cut diplomatic ties with Qatar, accusing them of destabilizing the region by backing militant groups including the Islamic State (IS) and Al-Qaeda. Qatar denies these accusations, but that's not stopping several neighboring countries from cutting ties with Qatar.
Saudi Arabia put out a statement that set this whole thing in motion, in which they accuse Qatar of supporting "Iranian-backed terrorist groups." As a result, Saudi Arabia, Bahrain, the UAE, Egypt, the Maldives, Yemen, and Libya, have all cut ties with Qatar. While there has been tension in the region, I think it's safe to say that this escalated a lot more quickly than most of us expected it to.
---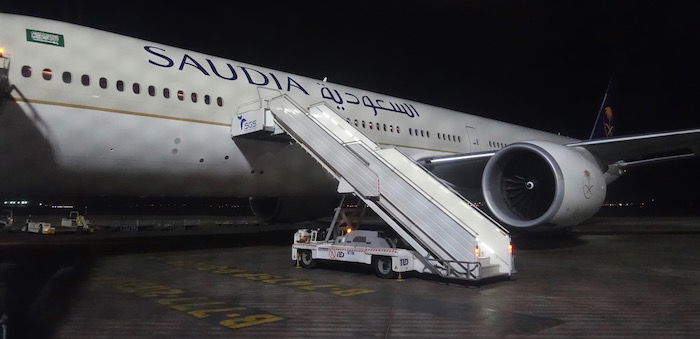 On Monday I shared the details of the trip I was planning on booking for later this week.
I have a couple of weeks where I don't have any location commitments, so I'm taking the opportunity to try and review a bunch of new airlines. I had already outlined the general itinerary I was looking at, but ended up making some minor changes.
With that in mind, here are the airlines I'm flying, and therefore the reviews you can expect shortly:
---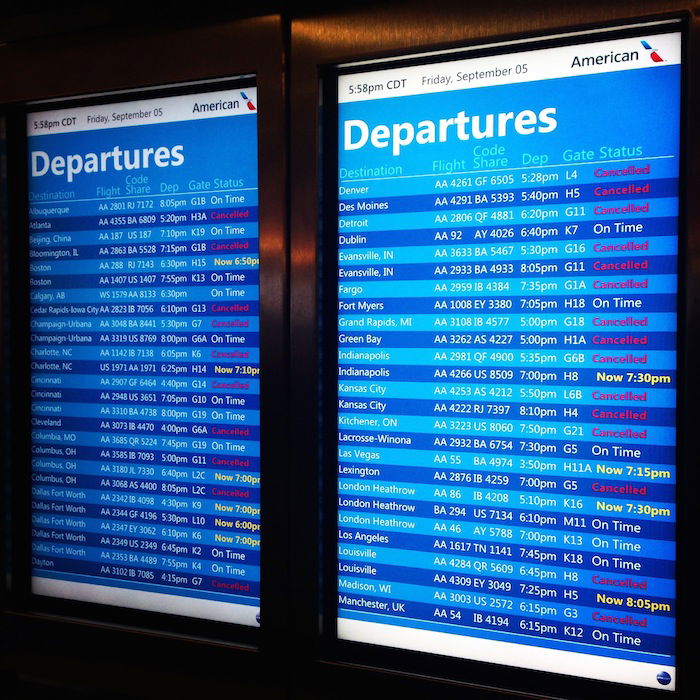 I can't think of a card that has changed my travel habits more than the Citi Prestige® Card. The biggest change is I'm more inclined to stay put in one hotel for at least four nights because of the excellent fourth night free perk. My old habits of bouncing around for stay credits became less important when I could save hundreds of dollars on rooms. And I'd estimate the fourth night free has saved me at least two thousand dollars since I opened the card.
Another change came back in January of last year when Ben detailed the excellent travel insurance coverage that comes with the Citi Prestige® Card. I started putting nearly all of my airline purchases on the card. And I did the same for family members whenever I helped them book a trip.
---

TIPS: Earning Miles & Promos
United Is Offering Up To 1,500 Bonus Miles Through Their Shopping Portal
Crunching The Numbers On The EveryDay Preferred & Blue Business Plus Cards
The 7 Credit Cards That Offer A Return Of Over 2% On All Spend
Virgin Atlantic Is Offering Status Matches To Their Gold & Silver Tiers
Life's Great Mysteries: Do People Really Buy JetBlue Points?!
How Is The Blue Business Plus Card Annual Double Points Limit Calculated?
Transfer Amex Points To Hawaiian With A 25% Bonus
Linking Your Blue Business Plus Card To Your Membership Rewards Account
Awesome Amex Offer: 2K Bonus Points For $50 Of Amazon Spend
Alaska Mileage Plan Is Offering Double Miles In Economy On Select Partner Airlines
Wyndham & Caesars Introduce Reciprocal Benefits
Amex Blue Business Plus Approval Without A Hard Pull?
American Is Offering A Mystery Shopping Portal Bonus
TRICKS: Redeeming Miles
Establishing A Minimum Value For Delta SkyMiles
My New Go-To Strategy For Last Minute Premium Transcon Tickets
Iberia Awards Are Now Bookable On American's Website
TRAVEL With Ben (Lucky)
The RIDICULOUS Reason I Got Yelled At (And More!) In The Korean Air Lounge JFK
Saudia, Jet Airways, And Tunisair Are Coming Right Up!
The (Slightly) Insane Trip I Plan To Take Later This Week… I Think?
REVIEWS & Trip Reports
Saudia 777 First Class In 10 Pictures
Introduction: Pulling Off A Very Special Surprise Trip
American A321 Business Class In 10 Pictures
Review: JW Marriott Essex House New York
Review: Virgin Australia Business Class 777 Melbourne To Los Angeles
Review: Virgin Australia Lounge Sydney Airport
Review: Virgin Australia Business Class 737 Sydney To Melbourne
Review: Etihad Lounge Melbourne Airport
NEWS & Updates
Trump Expected To Announce New Cuba Restrictions Next Friday
Southwest's First African American Pilot Retires After 36 Years
Wow: The UAE Is Now Banning Non-Qatari Planes From Their Airspace As Well
Air Canada To Sell Premium Economy On Flights Within North America
What Percent Of United Customers Are Buying Basic Economy Tickets?
United Flight Attendants Are Getting Tumi Luggage Later This Year
Emirates Is Considering Ordering Another 20 A380s
Using The Citi Prestige Card's Trip Cancellation Insurance
The Unfortunate Reason United Is Pulling Out Of The NYC LGBT Pride Parade
The UAE Threatens To Jail People Who Sympathize With Qatar
Is It Safe To Fly Qatar Airways?
Malaysia Is Introducing A New Hotel Tax
JetBlue Wants To Launch Europe Flights With Mint-Heavy Configuration
American's 777-200 Premium Economy Is Now On Sale
What Is Going On With Alaska Airlines' Premium Class?
Surprising: CBP Admits They Made A Mistake And Reinstates Global Entry
Why Qatar Airways Isn't Handling Their Crisis Well
Havana's First 5-Star Hotel Just Opened
IAG CEO Denies That British Airways Had An "IT Failure"
What Should You Do If You're Scheduled To Fly Qatar Airways?
Trump Announces Plan To Privatize US Air Traffic Control
Check Out This Video Of "The Jewel," Singapore Changi Airport's Insane New Mall
Oh My: Saudia Could Recruit Local Couples As Flight Attendants
Six Gulf Countries Cut Ties With Qatar, Expect Massive Flight Disruptions
---
I hope everyone has a great rest of the weekend!