One positive effect of the airlines making our experience miserable doing pretty well financially is that they've been able to better take care of their employees. That's something I can appreciate, especially given that just over a decade ago many airline employees had their pensions taken away, which is pathetic.
In many cases the pilots are back to their "glory days" of making $300,000+ per year (at least for senior captains at the big three). Heck, in April American flight attendants and pilots even got a proactive raise, a move that will cost them $230 million this year, and $350 million in subsequent years. This has brought out frustration in shareholders, who complain that employees are being paid first, and that shareholders are only getting "leftovers" (which is in stark contrast to what you'll typically hear from any airline employee).
Anyway, while not quite the same level of investment as the above, United has announced that they'll be giving all of their flight attendants Tumi luggage later this year. This will complement their new uniforms. Flight attendants will have the choice between two types of Tumi bags. Either the Tumi Alpha International 2 Wheeled
, or the Tumi Alpha International 4 Wheeled
. These bags retail for $595-625, and the Alpha International is also the bag I use.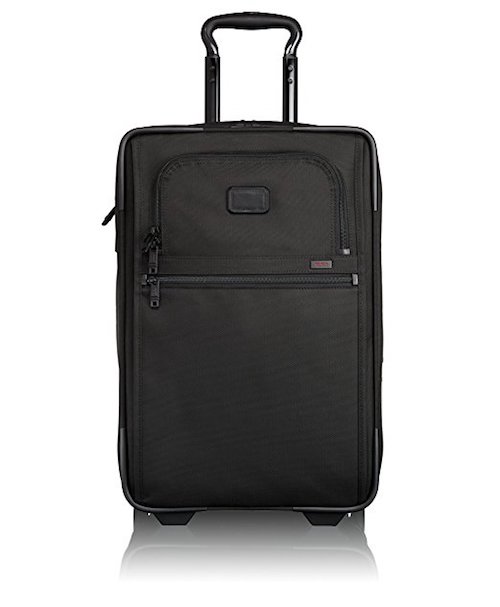 Now, I suspect United isn't paying anywhere close to retail for these bags, given that they're buying them by the thousands. I'm sure some flight attendants will also appreciate the option of now having a four wheeled bag (which personally I'm not a fan of, but others feel differently).
Bottom line
I commend airlines for trying to take care of their employees. While the Tumi luggage is more a small gesture than anything, I do think it will help give employees a sense of pride, at least in their overall appearance.
The issue with all of this, however, is that the airlines continue to make the flying experience more miserable for passengers. Soon we'll see 29″ of pitch at a legacy airline, we now have basic economy fares that don't allow any sort of a carry-on, etc. While I don't want to discount the value of financial rewards for employees, it's not going to raise morale or improve the customer experience if you're not giving them a product to be proud of. It might better make them tolerate the conditions that management is creating, but that's about it.
Shareholders, you're not getting the leftovers… us customers are. 😉
(Tip of the hat to FlyerTalk)