---
I've been together with Ford for a couple of years now, and figured it was about time to take it to the next step. Personally I'm not someone who places a lot of value on marriage, etc., aside from the legal rights it gives you. I know how I feel about Ford, and that doesn't changed based on how we're recognized by the government. Anyway, enough about that.
I decided it was time to plan a proposal trip, and I wanted to make it a total surprise. As many of you may remember, I took my dad on a surprise trip a few years back for his last "round" birthday, and it was one of the most fun and memorable trips of my life.
I wanted to do the same for a proposal trip, but I also realized it would be much tougher to pull off.
How the planning started
We had to be in New York for a family engagement a few weeks back. So we went there, and Ford thought that after that he'd go back home. From there the rest of the trip was a surprise. However, I'll save that explanation for a separate installment, right after the St. Regis New York review (since that's when he found out).
In planning this trip I decided that the two best destinations would be Montenegro and Paris. Why? Because there's a stunning Aman hotel in Montenegro that we've both been dying to go to, and Paris is Ford's favorite city in the world, and we've never been there together.
Like I said, Ford only knew we were going to New York, but had no clue beyond that.
Booking flights
As much as I like trying crazy routings, I know Ford also likes to get places as quickly as possible. Since our first stop was Tivat, Montenegro, the most practical way to get there was on Air Serbia through Belgrade. I reviewed Air Serbia from Belgrade to New York last year and had a fantastic experience, so I thought Ford would enjoy it as well.
I redeemed Etihad Guest miles for this ticket, as availability is wide open on Serbia, and booked the following, at the per person cost of 64,082 Etihad Guest miles, plus $62 in taxes and fees:
05/22 JU501 New York to Belgrade departing 2:40PM arriving 5:30AM (+1 day)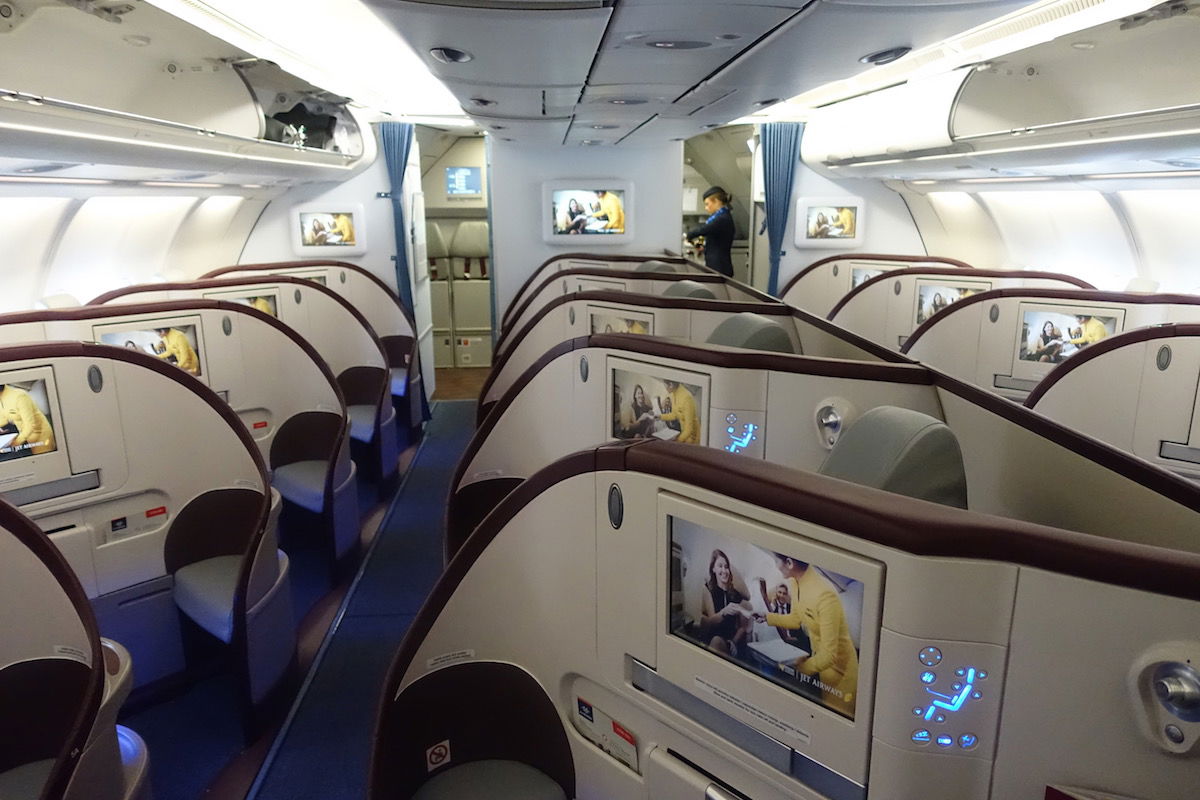 The catch is that Etihad Guest doesn't let you mix cabins, so I had to book the ticket from Belgrade to Tivat separately, and ended up paying $75 per person for it. This was a short flight on a prop with no business class. Here's the schedule for that:
05/23 JU180 Belgrade to Tivat departing 8:15AM arriving 9:20AM
Then after four days in Montenegro, it was time to fly to Paris. There are two airports near the Aman — Tivat and Podgorica — and for this segment a trip out of the latter airport worked better. So I booked the following in economy on Montenegro Airlines for $142 per person:
05/27 YM237 Podgorica to Paris departing 8:55AM arriving 11:35AM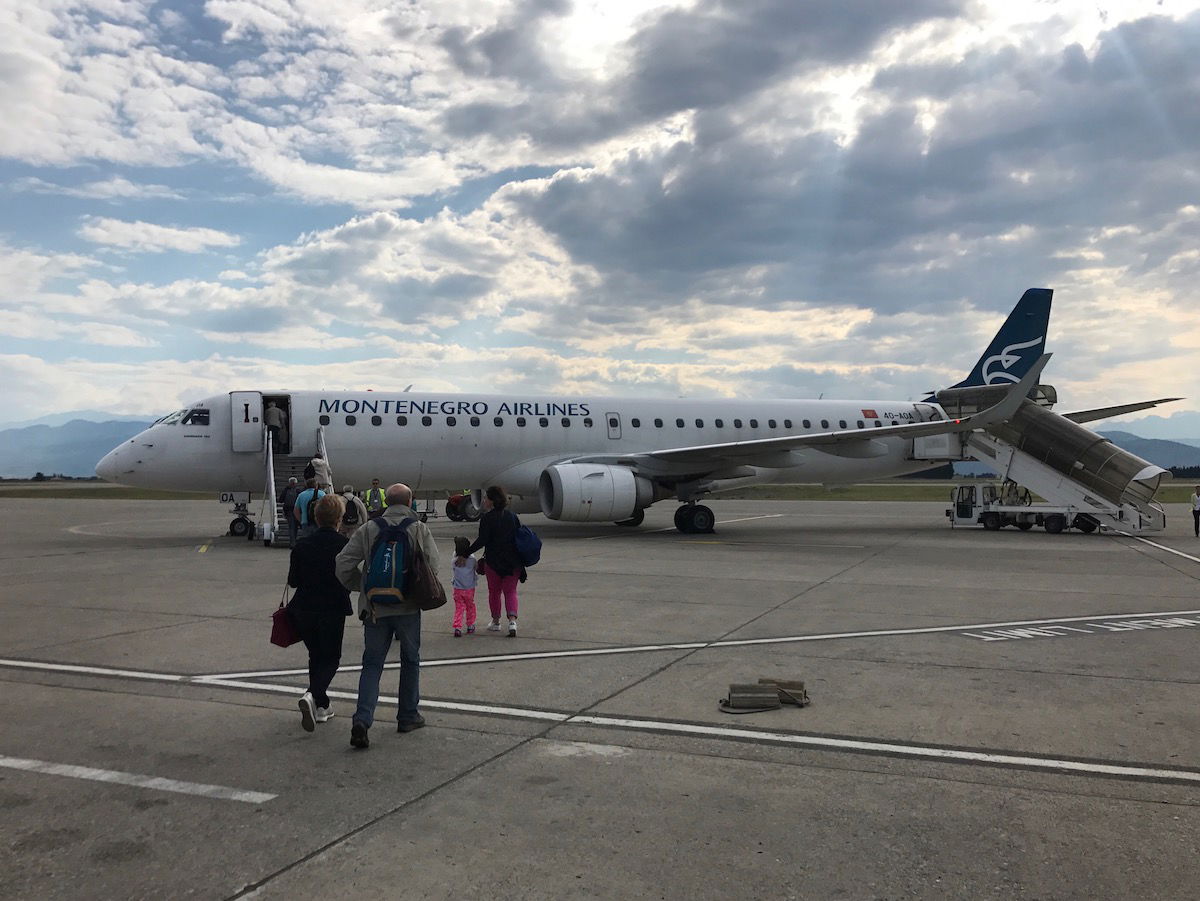 Lastly we had to get back to the US, though I left this completely open ended. I ended up booking Lufthansa first class the night before we left using Aeroplan miles that I transferred over from American Express. The routing for that was as follows, and it cost 70,000 miles plus $355 in taxes and fees per person:
05/30 LH1031 Paris to Frankfurt departing 11:25AM arriving 12:40PM
05/30 LH450 Frankfurt to Los Angeles departing 2:05PM arriving 4:40PM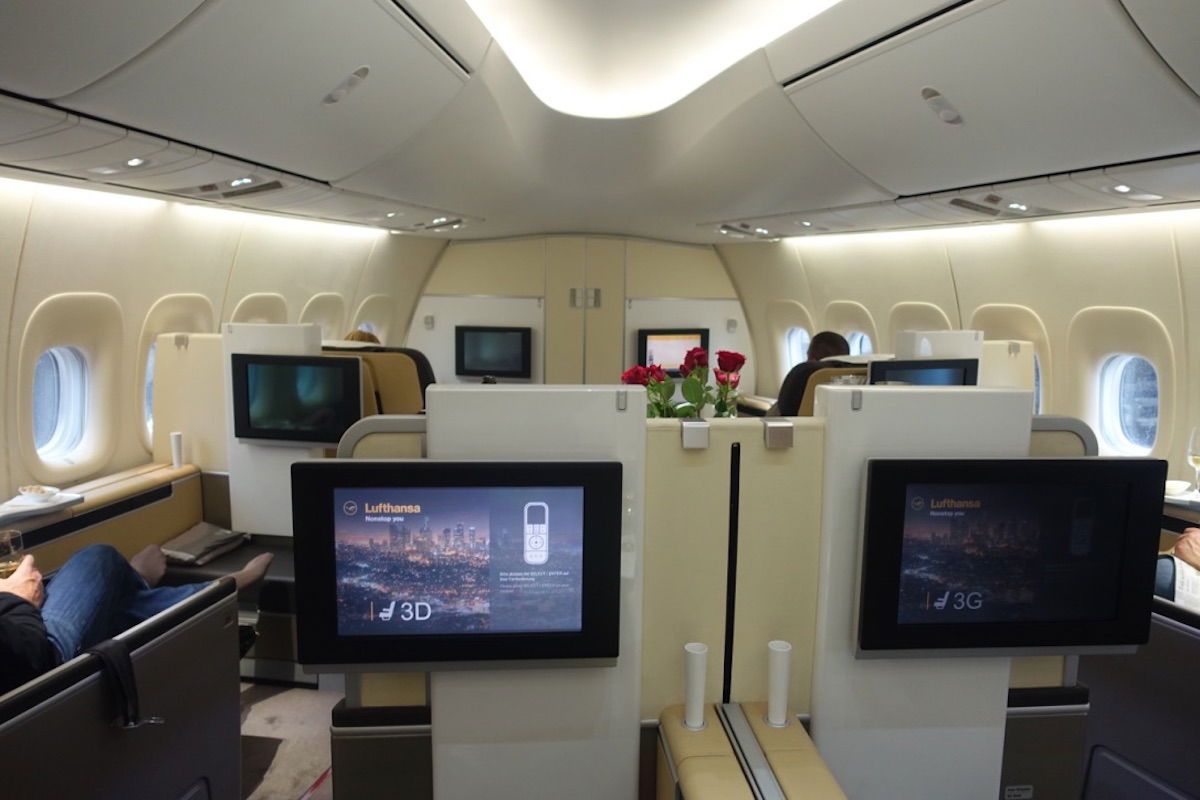 In the end, the entire routing looked as follows: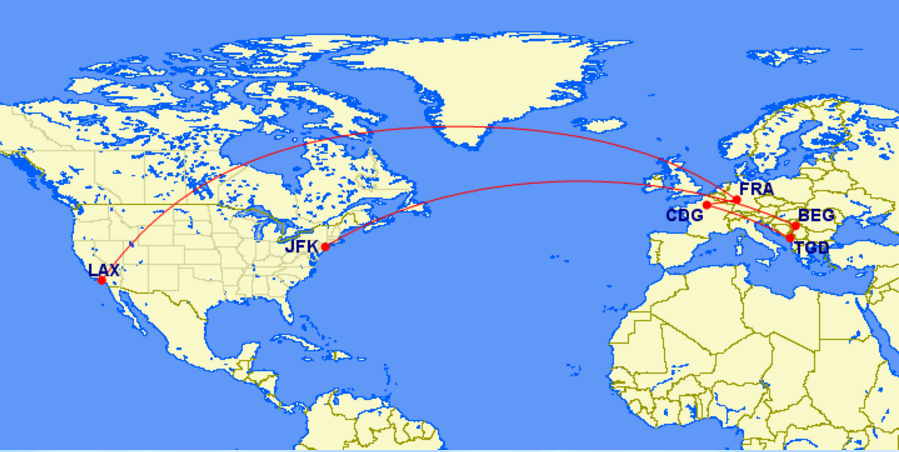 Booking hotels
Yes, this was a trip of splurges when it came to hotels. I'm someone who couldn't give a rat's rear about material things. I have about one outfit I wear and some travel gadgets, but that's about it. I'd always rather spend money on great experiences. So from start to finish I wanted to try out some hotels I might not otherwise stay at. In the end I actually think I got some fairly reasonable deals.
To start off the trip I booked the St. Regis New York for our three night stay. Ford booked us through Luxury Privileges (this is the part of the trip he knew about), which got us the third night free, a $100 food & beverage credit, and free breakfast. As an SPG Platinum member I got suite upgrade as well. The normal nightly rate was about ~$1,000 including taxes and fees, so in the end I paid under $700 per night, which I'd say isn't too terrible. That's especially true since this was during a busy week where many mid-range hotels were going for $400 per night.
If we had redeemed points it would have cost 35,000 Starpoints per night. Since I value those at ~2.2 cents each, paying cash was the better "value."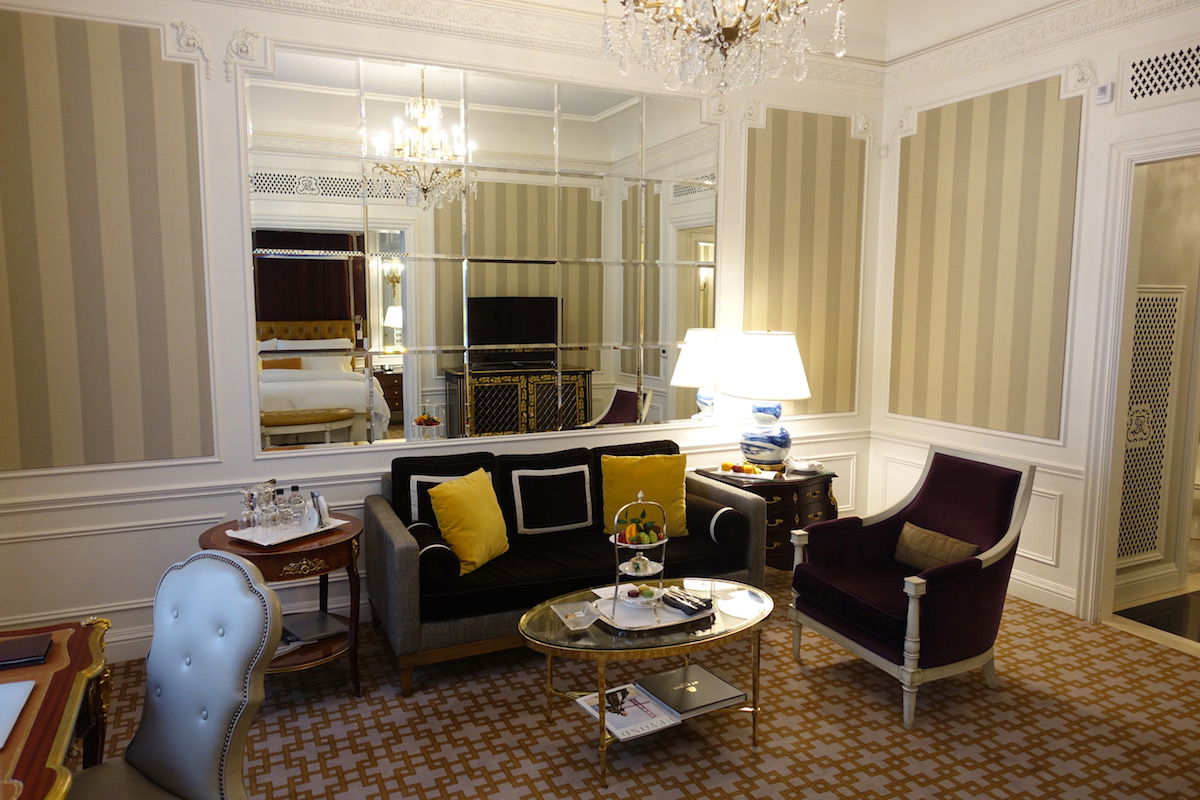 Next up was the Aman Sveti Stefan. I love Aman hotels, and find that they're truly transformational. To me Amans aren't about luxury in the same way people may view Four Seasons or Ritz-Carltons, for example. Instead what I love about Amans are how they almost all have unique locations and the most bespoke service imaginable.
The Aman Sveti Stefan is located on a private island that was a fishing village back in the 15th century. This has to be the most unique setting I've ever seen for a hotel. Wow, wow, wow.
Amans are known for their flawless service, and until now I've only stayed at Amans in Asia. So I was curious to see how the service compared in Eastern Europe.
The nightly rate for the Aman over our dates started at 770EUR, though I decided to book a premium room for 880EUR per night, for our four night stay. I would have used the Citi Prestige fourth night free benefit, but unfortunately this hotel requires a credit card authorization form, and hotels with that requirement are excluded from the fourth night free benefit. I learned that the hard way…. grrr.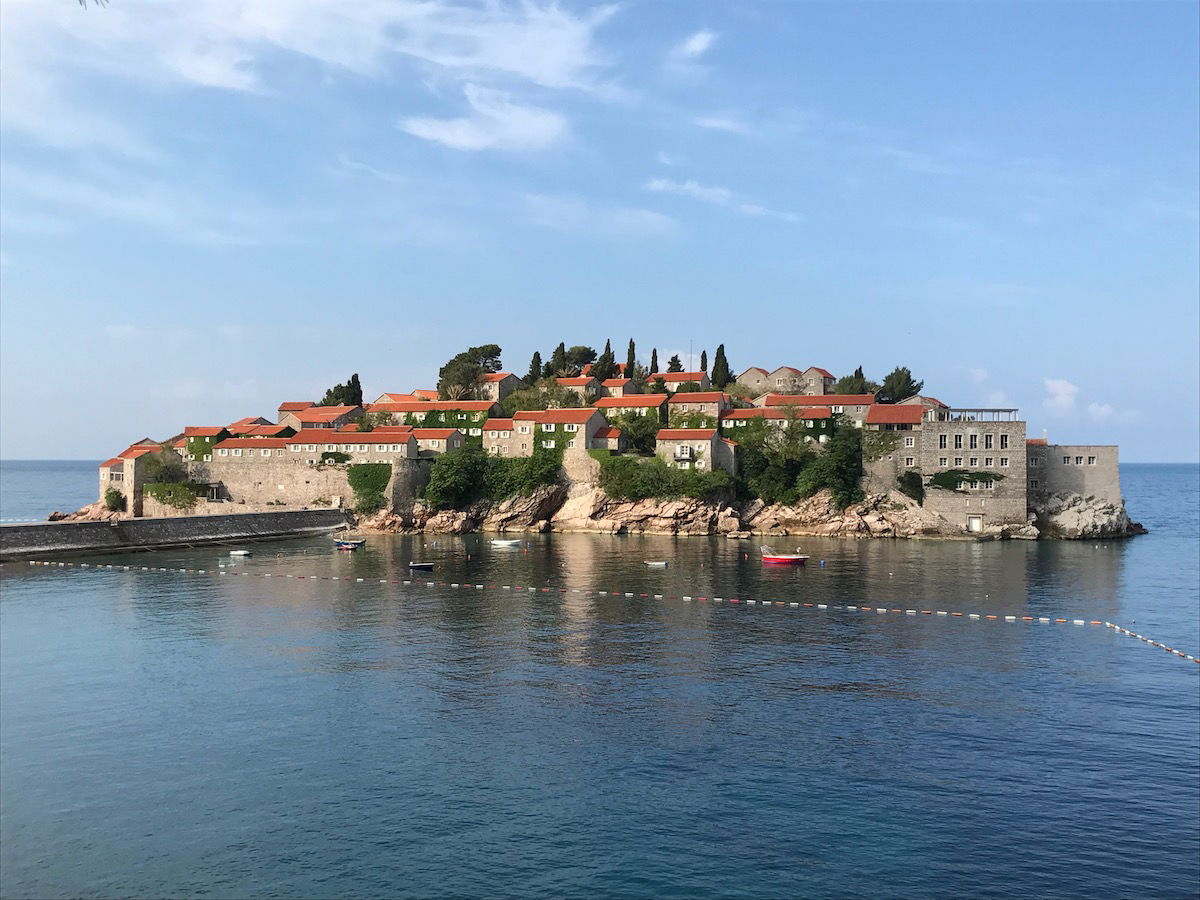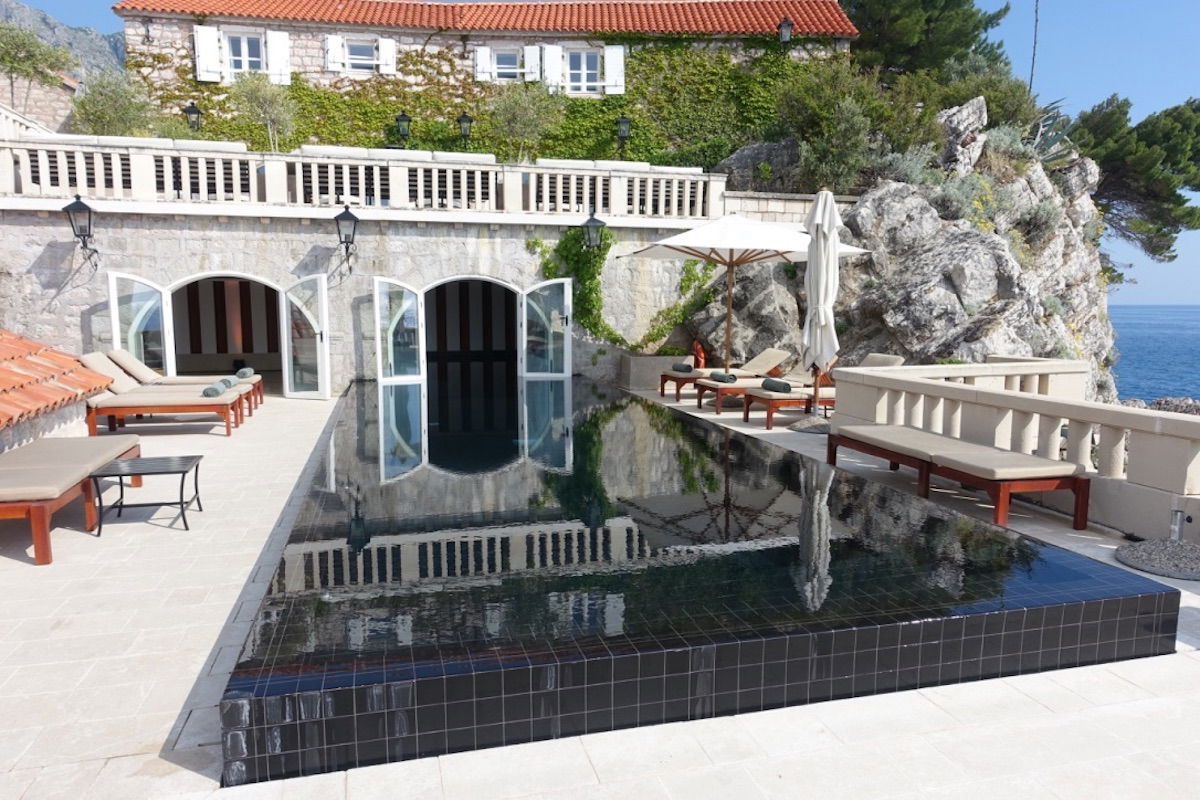 Lastly for our three nights in Paris I wanted to see if I could get a room with a terrace overlooking the Eiffel Tower. I know that's cheesy as could be, but since Ford loves Paris, I thought he'd appreciate it.
The Shangri-La Paris seems to have among the best Eiffel Tower views, and I used the Shangri-La Luxury Circle program to get a better deal. The normal price for the Eiffel Tower View Terrace Room I wanted was 1,600EUR per night. However, by booking through Luxury Circle I could get a third night free, a confirmed upgrade at the time of booking, a welcome amenity, and a property credit equal to 10% of the cost of one night.
So I booked one category below the Eiffel Tower Terrace Room — the Eiffel Tower View Room — which cost 1,400EUR. When you factor in the third night free, I ended up paying 930EUR per night, but we got free breakfast every morning, plus a 140EUR property credit.
I was thinking I'd be underwhelmed based on how much I was spending, since I generally don't find splurging on city hotels to be as worthwhile as splurging on secluded resorts. But I was very impressed.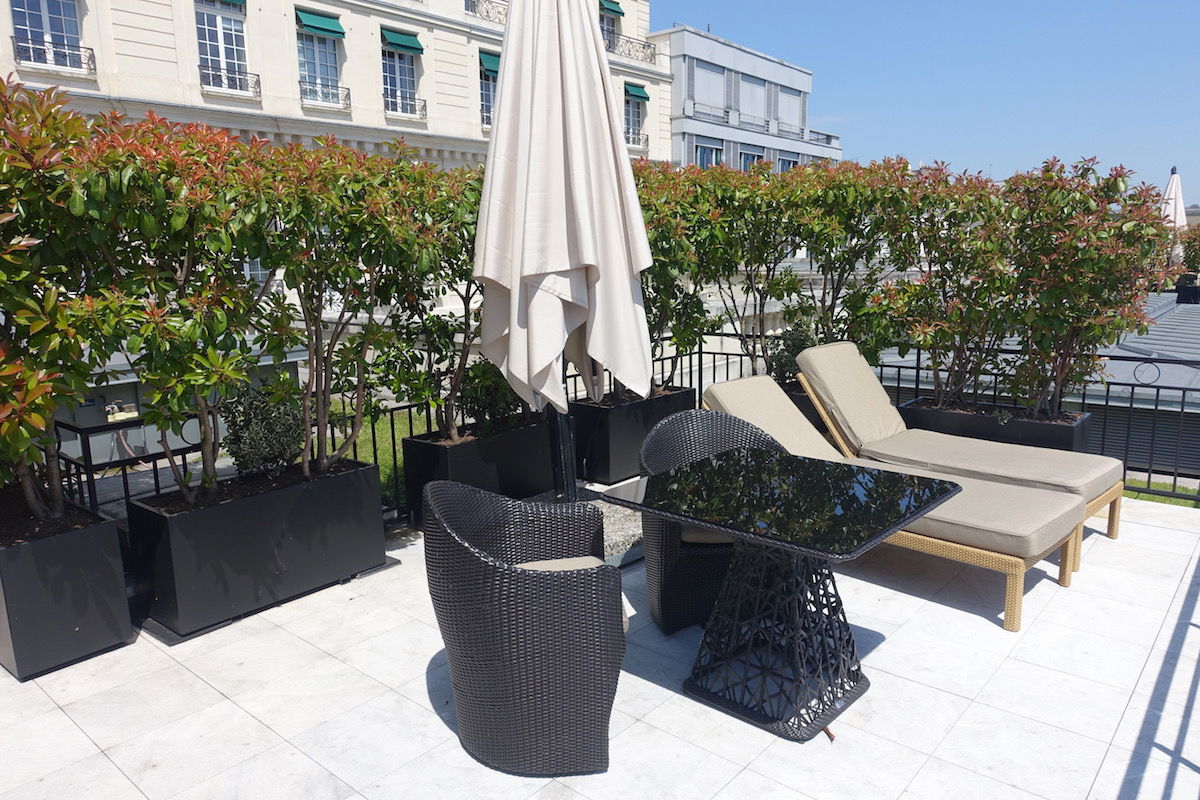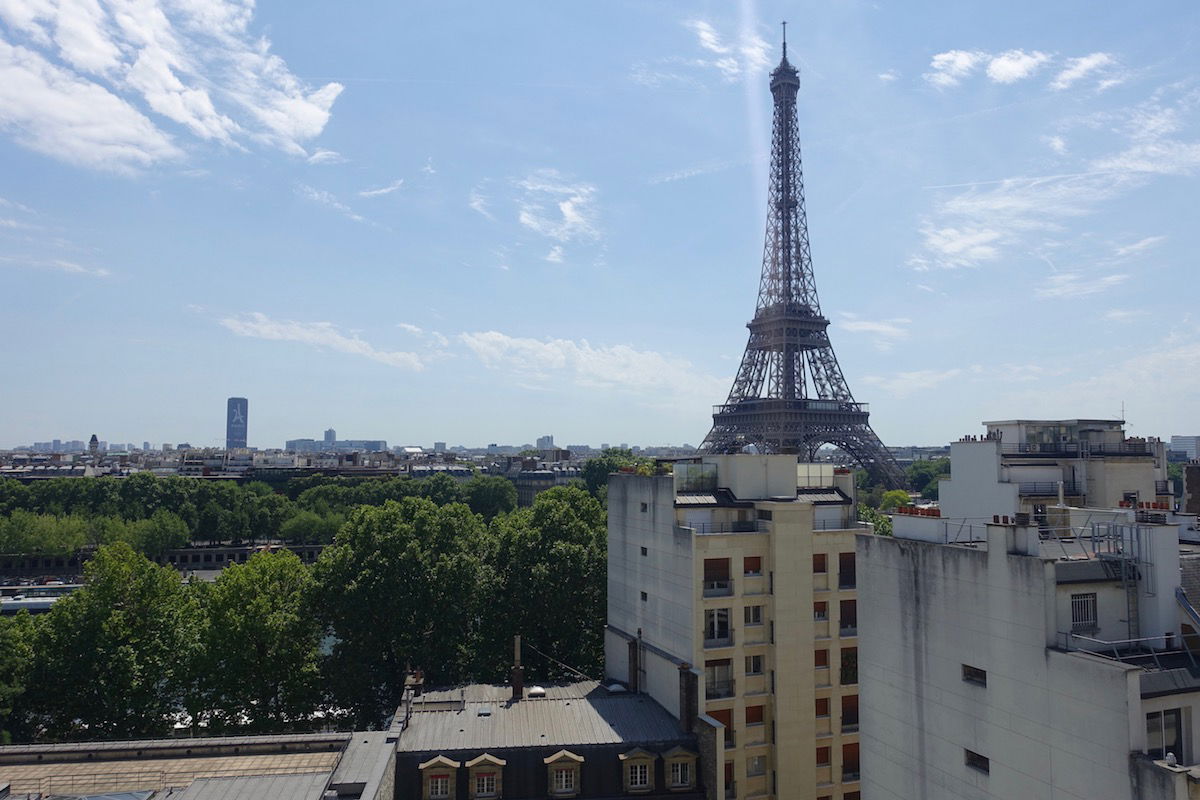 Bottom line
I think it goes without saying that this was the most special trip of my life. In the upcoming installments I'll share all the details, including how the "surprise" went down.
While we stayed at some expensive hotels, I'd like to think we at least got a fairly good value in comparison to the retail cost. We used third night free perks at both the St. Regis and Shangri-La, which made the otherwise crazy rates a bit more reasonable.
Stay tuned, and thanks for reading!