Today President Trump announced his intentions to privatize the US Air Traffic Control system. This would take the job of air traffic control away from the direct control of the FAA (Federal Aviation Administration), and rather give them more of an oversight role.
Per NPR, here's what Trump had to say during today's speech:
"Today we're proposing to take American air travel into the future, finally," Trump said.

The nation's air traffic control system was designed when far fewer people flew, Trump said, calling it "stuck, painfully, in the past." He also called the system "ancient, broken, antiquated" and "horrible" and said his reforms would make it safer and more reliable.

The FAA has worked to upgrade its system, but Trump and other critics say it was taking far too long. "Honestly, they didn't know what the hell they were doing," Trump said. "A total waste of money."
You can watch Trump's speech below (it's quite short — he only talks for about 10 minutes):
I think most would agree that the current US ATC system is outdated, especially in comparison to other countries. Many other countries, including Canada, have privatized and more modern air traffic control systems.
The concept of privatizing air traffic control is supported by most major airlines, and even the union of air traffic controllers is in favor of it. They realize that the current system is inefficient, and think that a more efficient system could lead to less congested skies.
At the same time, the plan is opposed by some, who fear that privatizing ATC would give too much control to the airlines, since the board of the new organization would be made up mostly of airline representatives. Furthermore, there are fears that this would impact many smaller markets, which couldn't justify the costs of these services under a privatized system. While different, perhaps it's a similar concept to Trump wanting to cut the Essential Air Service program, which provides government subsidies for airlines to operate flights to smaller markets.
In terms of a timeline for seeing this new plan implemented, the Senate Transportation Committee will discuss the proposal with Transportation Secretary Elaine Chao later this week. The actual legislation will likely be included as part of future legislation involving re-authorizing the FAA, so this isn't something that's likely to happen overnight. So I'm not sure what exactly Trump was signing after his speech, since there's not a bill in place yet. Hmmm…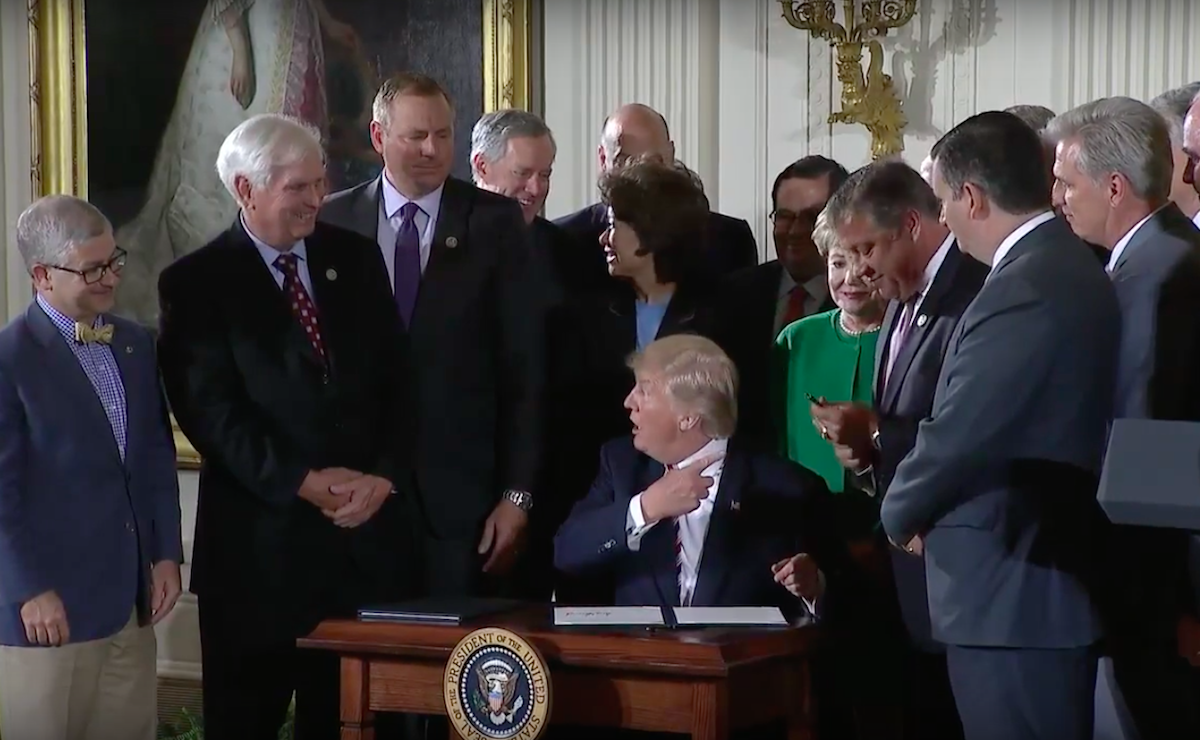 Trump claims that privatizing ATC will save money starting the first year. Ultimately we'll have to see the actual legislation before drawing too many conclusions, though hopefully it's something that they take their time on and put a lot of effort into, rather than rushing to implement it.
I'll be curious to see what happens with this…
What do you make of the plan to privatize US ATC?