For the past couple of years JetBlue has shared their desire to launch transatlantic flights soon, once they take delivery of their first A321neo aircraft.
I have so much respect for JetBlue as a company, and especially for how much they've succeeded outside their comfort zone. That's to say that they started off as a low cost carrier with economy only planes, but a few years back introduced Mint, their business class product that's available on select transcontinental routes. Mint has been wildly successful, and has been expanded way beyond the premium markets of New York to Los Angeles and San Francisco.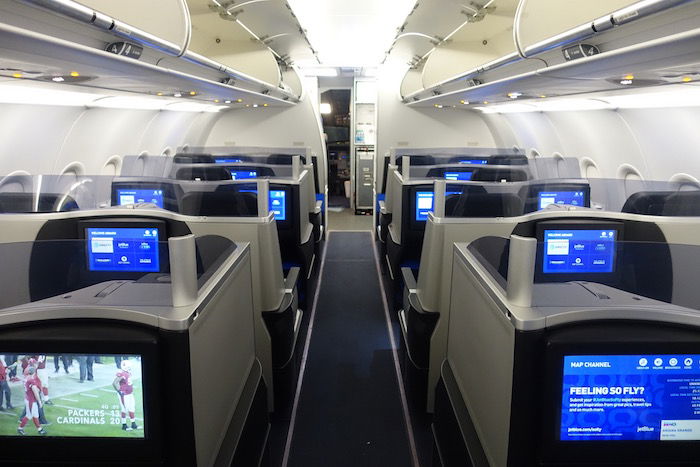 JetBlue's A321 Mint cabin
Perhaps most impressively, JetBlue's innovation has forced their competition to improve as well. Virtually all of their competitors have improved their premium transcon products and lowered prices as a result of JetBlue.
With that in mind, JetBlue has 60 A321neo aircraft on order, which they'll start taking delivery of in 2019. These planes have a range that's roughly 500nm longer than the current A321, meaning the plane could fly about 4,000nm.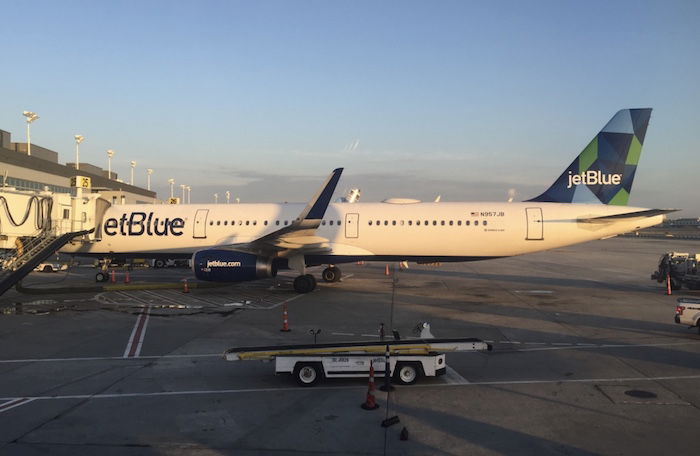 JetBlue A321
This plane will enable JetBlue to finally tackle the transatlantic market without deviating too much from the core of their strategy (in order words, without acquiring widebody aircraft).
What's interesting is that JetBlue wouldn't view themselves as a competitor to Norwegian or WOW Air, but rather plans on entering the transatlantic market as a premium airline. JetBlue wants to disrupt the premium transatlantic market, and not the ultra low cost transatlantic market.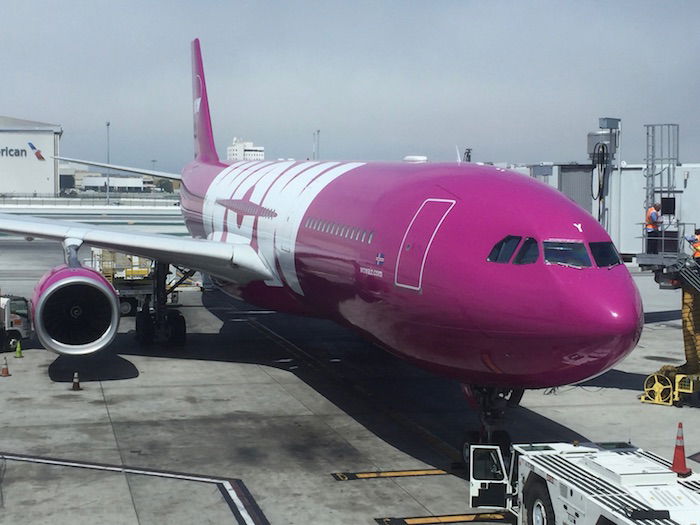 WOW Air A330
Per Air Transport World:
JetBlue would not be competing with the new long-haul LCCs, such as Norwegian and Iceland's WOW Air, for the lower end of the market, Hayes said. But JetBlue could disrupt the upper end of the market in the same way the long-haul LCCs have disrupted the lower end of the transatlantic market.

JetBlue would equip its A321LRs with the Mint premium cabin. The number of Mint seats has not been determined, but would be more than the 16 seats on its current fleet of A321s, Hayes said. "The [A]321LR would allow us to do something a little different," Hayes said.

There certainly will be more Mint seats, he said. Demand for the Mint cabin on the routes in which it is offered is very high, Hayes noted. "My only regret is that, with hindsight, we should have put more [Mint seats] in the fleet we have," he said.
It looks like JetBlue intends to have more than 16 Mint seats on their transatlantic A321neo aircraft.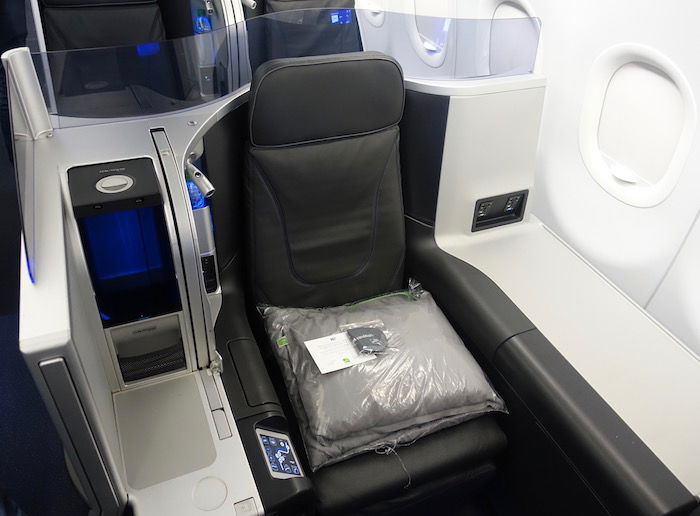 JetBlue A321 Mint seat
JetBlue has the ability to do something really neat here. No all business class transatlantic airline has ever succeeded (I'm not including La Compagnie, because they claim they're breaking even, were just acquired, etc.). All those airlines are started with the logic of "well, if we could only get 5% of the premium New York to London/Paris market, we'd be making bank." The problem is, doing that is much tougher than you'd think, when you can't compete on frequency, product, etc.
Now, JetBlue isn't being quite that extreme here. They'll have a premium heavy configuration, but will absolutely still have a sizable economy cabin. However, I love the concept they're going for — if there's an airline that can disrupt the premium transatlantic market, it's JetBlue.
I'd be curious to see if they come out with a couple of different transatlantic configurations, or if they simply choose transatlantic routes around those with premium demand. In other words, Mint demand to London will be very different than Mint demand to Dublin.
Hopefully within the next year or so we learn a lot more about JetBlue's transatlantic aspirations, given that such flights are potentially only a couple of years away.
What do you make of JetBlue's transatlantic strategy?