As we first learned about on Monday, several countries have cut ties with Qatar, including nearby Saudi Arabia and the UAE. The impacts of this are massive across the board, including for travel on Qatar Airways, the country's national airline.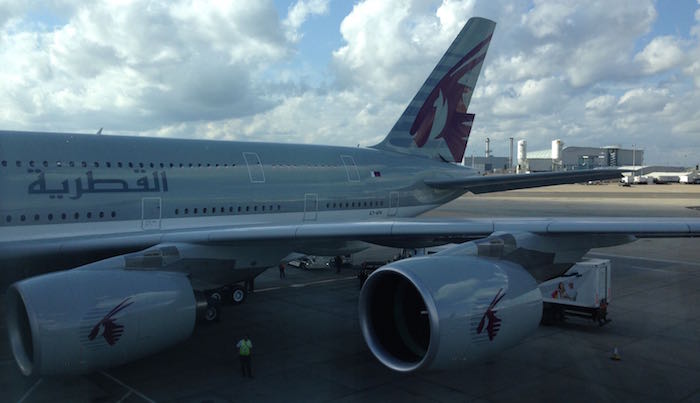 Qatar Airways A380
Qatar Airways is a popular airline for people traveling between Europe and Asia/Australia, the US and India, etc., so most people who fly Qatar Airways will never actually visit Doha.
With that in mind, I've gotten many comments and questions from people who are wondering if it's safe to fly Qatar Airways. I say "people" rather than "readers," since this mostly seems to be people who are flying Qatar Airways soon and found my posts through Google, so don't have much context on the situation.
On the surface the accusations that Saudi Arabia has levied against Qatar are huge, so it's no surprise that someone not familiar with the country or airline would be concerned. Here's part of Saudi Arabia's statement explaining them cutting ties with Qatar, which includes accusations of Qatar backing terrorist groups in Saudi Arabia and Bahrain (unrelated, but I feel like this statement could use some more punctuation):
The Kingdom of Saudi Arabia has taken this decisive decision as a result of grave violations being committed by the authorities in Doha over the past years in secret and public aiming at dividing internal Saudi ranks, instigating against the State, infringing on its sovereignty, adopting various terrorist and sectarian groups aimed at destabilizing the region including the Muslim Brotherhood Group, Daesh (ISIS) and Al-Qaeda, promoting the ethics and plans of these groups through its media permanently, supporting the activities of Iranian-backed terrorist groups in the governorate of Qatif of the Kingdom of Saudi Arabia and the Kingdom of Bahrain, financing, adopting and sheltering extremists who seek to undermine the stability and unity of the homeland at home and abroad, and using the media that seek to fuel the strife internally.
I don't think people unfamiliar with Qatar are unjustified in being concerned. If I just randomly booked a flight from Europe to Australia on Qatar Airways and knew nothing about the country or (state owned) airline, and then found out that other countries cut ties with them due to accusations of terrorist links, I'd probably be worried too.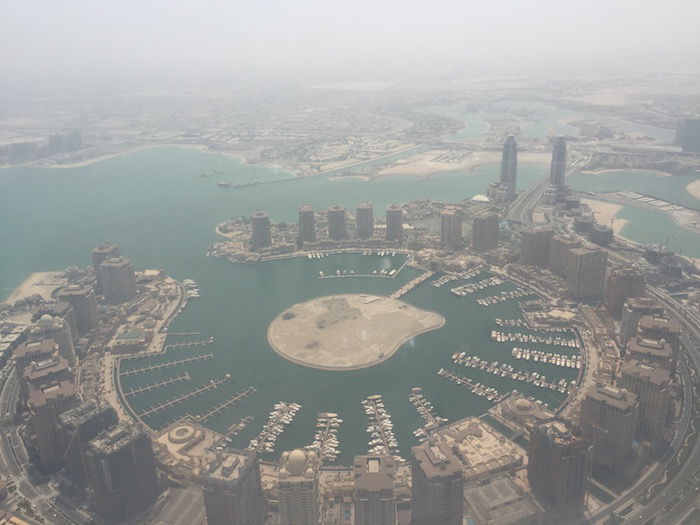 Doha from above
So… is it safe to fly Qatar Airways?
The short answer is absolutely. I would have zero qualms flying Qatar Airways.
I'll give a slightly longer answer, though I don't want to make it political, since there are strong opinions on both sides here. I've been doing a lot of reading and have heard from friends in both Qatar and Saudi Arabia, and feel I have a fairly good grasp on the situation. However, this situation is so nuanced that I'm sure I'm barely scratching the surface. To summarize the situation as it pertains to flying Qatar Airways as non-politically as possible:
The current situation is still very much developing, so perhaps the biggest concern should be the uncertainty of this all, not in terms of direct safety, but rather in terms of the political implications
Qatar imports a lot of their food, etc., from Saudi Arabia, so that's one of the biggest immediate impacts, though Qatar also has other (more expensive) ways of getting food
Based on my interpretation, as of now the biggest immediate risk is some sort of a non-violent political move
It's also entirely possible that both sides will hold firm, and the status quo could continue for a while
Qatar Airways has long had a good safety record, and the current situation shouldn't in any way impact safety. What should you be aware of if flying Qatar Airways?
Given that this situation is still developing, there's a chance more countries will take sides here, and that could lead to more flights being canceled
There may be some slight delays or cancelations, due to flights having to reroute to avoid certain airspace; for example, Qatar Airways' flight from Doha to Sao Paulo has routed via Athens the past couple of days, adding a couple of hours to the journey
In the event you do misconnect, Doha is a perfectly nice city to be stuck in, even during this situation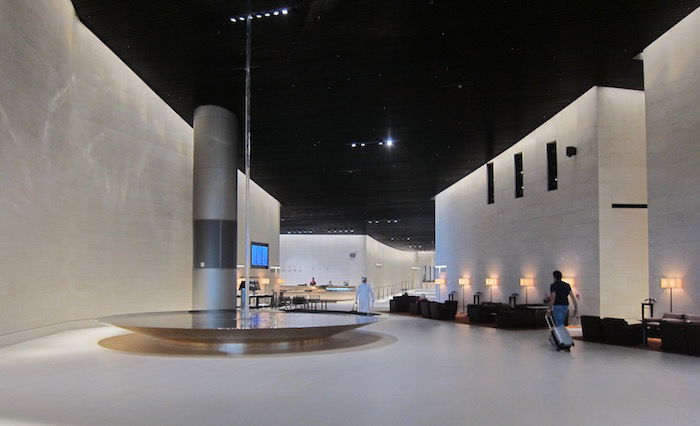 I'd gladly move into the Qatar Airways Al Safwa Lounge Doha
Bottom line
I realize the above is an oversimplification, but it's tough to address this issue without getting political, and that never ends well here. However, I think almost anyone who has a grasp of the situation would agree that it's still perfectly safe to fly Qatar Airways. I'd feel just as comfortable flying them today as I would have last week.
Since it's a question I've also received, I wouldn't be worried about any implications at immigration in other countries. In other words, given the situation, you still shouldn't be subjected to additional screening at immigration because you're connecting through Qatar. Countries know that Qatar Airways is a huge global airline, and most people connecting there are choosing the airline for their great fares and onboard service.
I'm watching carefully to see how this situation develops, but you should absolutely feel at ease flying Qatar Airways.
Anyone disagree and think it's not safe to fly Qatar Airways?