Saudi Arabia isn't exactly known for being the most progressive country when it comes to women's rights, to put it mildly. 😉
This is quite apparent when flying Saudia — all the "local" flight attendants are men, while female flight attendants are exclusively "imported" from other countries. I flew Saudia last year from Colombo to Jeddah to Manchester, and the first flight had the worst service I've ever witnessed.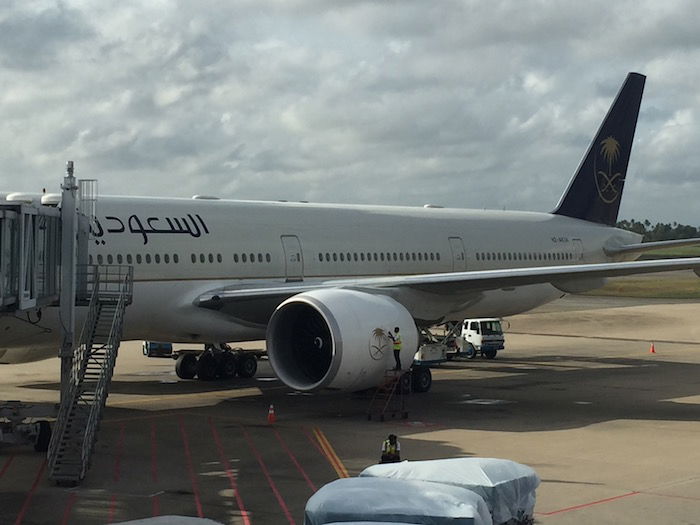 The (foreign) female flight attendants were left to do all the work, while all the "local" men sat down in business class seats and played around on their phones, watched shows, took naps, etc. They also had the female flight attendants serve them meals, and they got their meal choices ahead of paid business class passengers.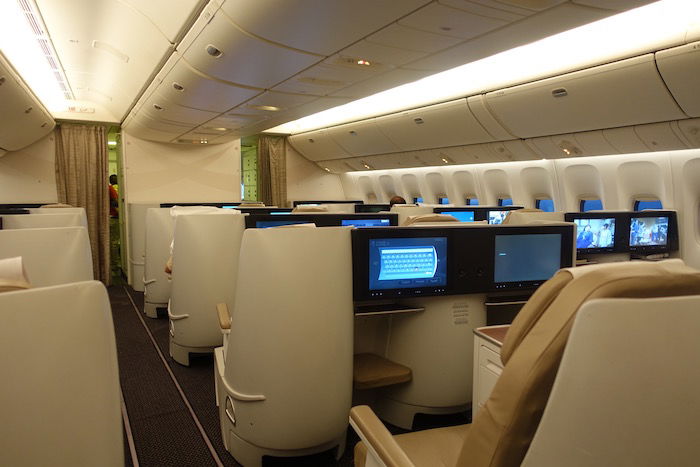 Up until now Saudi women haven't had the opportunity to be flight attendants on their national airline, though a former Saudi judge and council member has a solution that could soon see them taking to the skies. He recommends that Saudia start hiring local couples as flight attendants — that's right, married men and women could work flights together.
Per Gulf News:
"Couples can start on domestic flights and then gradually move on to international flights. The idea of recruiting couples to work together is not new and we had a similar experience in the past when husbands were recruited as guards in the girls' schools where their wives worked as principals, administrators, teachers or assistants," Bin Dawood said, quoted by Saudi daily Okaz on Thursday.
They give three reasons why this could be a good idea:
"There is the principle that no Saudi male or female should be barred from working as flight attendant, especially that foreigners would replace them and take up the vacant positions," he said.

Another reason is that the position offers a good employment opportunity for Saudi citizens seeking jobs.

"There is also the cultural dimension since guests on Saudia will see Saudi citizens, men and women, as flight attendants modestly wearing the Saudi national attire and offering services graciously," Bin Dawood said.
While there are no laws presently in place preventing Saudi women from becoming flight attendants, social stigma surrounding this has caused the airline to not recruit women up until now.
Hmmm….