As much as I'm not personally loyal to Wyndham Rewards, I have a lot of respect for what they're trying to do with their program.
In 2015 they made major changes to their program, which should make anyone who likes aspirational redemptions happy. They adjusted their program so that all award nights cost the same number of points, regardless of whether you're redeeming at their best or worst property. If only they had more aspirational properties.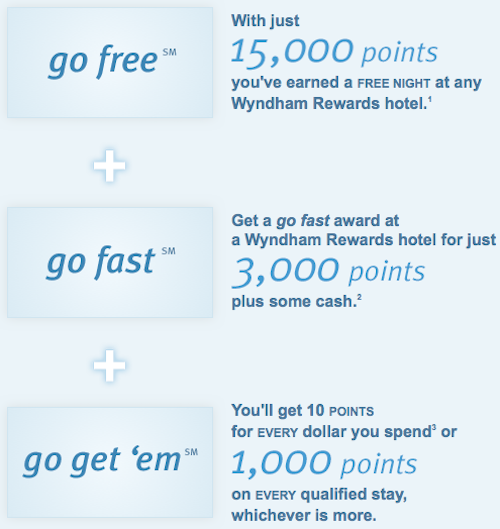 Then in 2016, Wyndham Rewards added more elite tiers, as well as elite benefits, including when you redeem points. I love what they're going for with these changes.
Now Wyndham Rewards has just announced their latest program improvement — Wyndham Rewards and Caesars Total Rewards have a new partnership.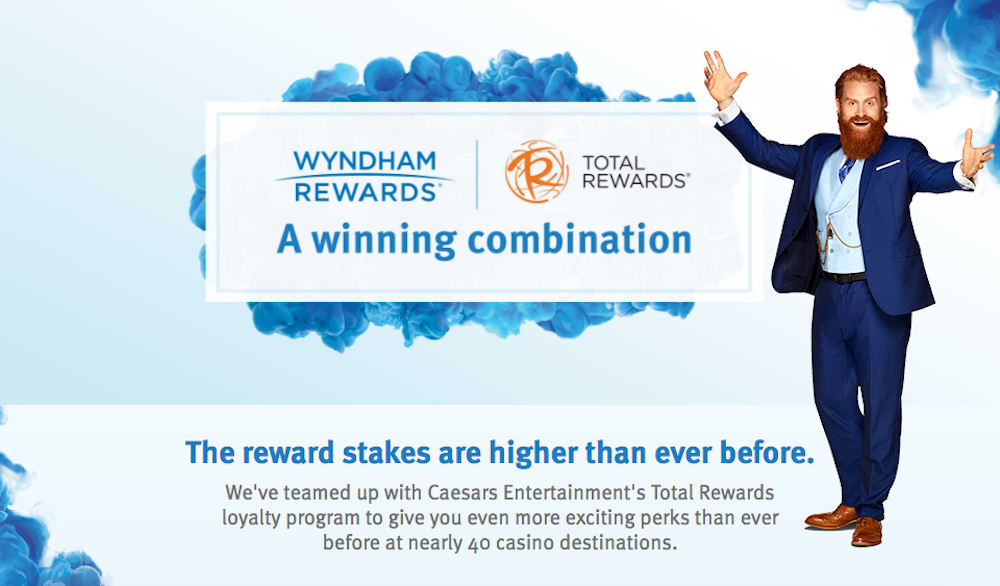 Interestingly Starwood and Caesars formed a partnership in 2014, though that was discontinued at the end of last year, so it's interesting to see how quickly Caesars found a replacement.
This partnership entails both status matching, as well as the ability to combine points.
Platinum and Diamond members with both Wyndham Rewards and Total Rewards will receive the same status in the other program. On top of that, Total Rewards Seven Stars members get Diamond status in the Wyndham Rewards program as well.
You can request a status match at this link. Status matches are valid through December 31 of the year in which they're requested, but you can request a status match again the following year.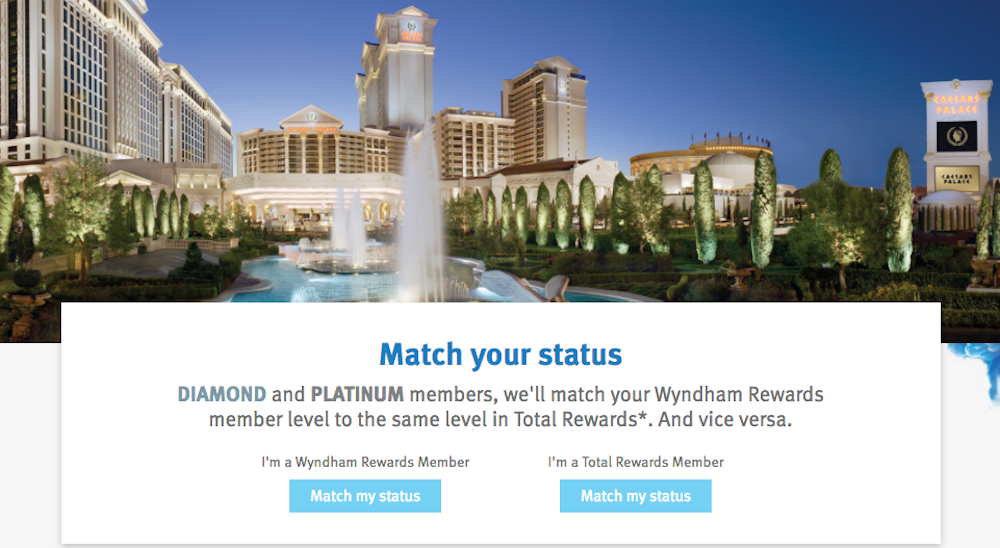 If you're not familiar with the Wyndham Rewards or Caesars Total Rewards elite benefits, see here:
While it's not live yet (it's supposed to be available later this summer), soon they'll also introduce reciprocal points earning and redemptions, as well as the ability to transfer points between programs at a 1:1 ratio. Apparently you'll be limited to transferring 30,000 points per account per year. Furthermore, you'll be able to redeem the same 15,000 points required for a free night with Wyndham Rewards at Caesars properties, though there will be capacity controls.
Will anyone benefit from this new partnership between Wyndham and Caesars?