Emirates is by far the world's largest A380 operator. There have been a total of 317 A380 orders, and 142 of those are from Emirates. Emirates has nearly as many A380s on order as all other airlines combined.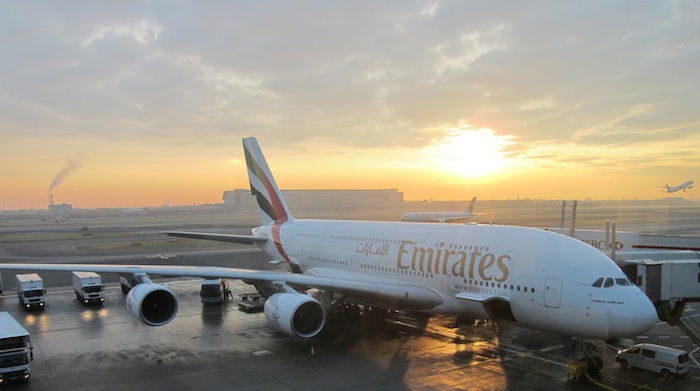 While other airlines haven't been terribly excited about the A380, Emirates has been able to make the plane work really well for them. They've managed to scale their route network enough so that operating several of these per day to New York, London, Sydney, etc., is viable.
However, there's no denying that Gulf carriers are in trouble, and it goes beyond the situation with Qatar, and also beyond the recent electronics ban.
As oil prices have fallen, the Gulf carriers have struggled for a variety of reasons. One of those is that these airlines are government owned, and obviously the Gulf governments are in much better financial situations when oil prices are high. However, beyond that, there's arguably also more high yield traffic to the region when oil prices are high.
The past couple of years we've seen significant cost cutting at Emirates. The airline even recently fired many of their flight attendant trainers, which tells you a lot about their outlook. Beyond that, late last year we learned that Emirates is deferring delivery of at least a dozen A380s by a year.
Despite all this, Bloomberg is reporting that Emirates is in talks with Airbus to buy a further 20 A380s, which they could take delivery of as early as 2020. Per the story:
Emirates, the biggest operator of Airbus SE's A380 superjumbo, is in talks about the purchase of 20 more of the double-decker jets in a move that could extend the lifespan of a program dogged by slow sales, people familiar with the discussions said.

The contract would be worth $8.7 billion before discounts, though negotiations are at an early stage and it hasn't been established exactly how many aircraft the Persian Gulf carrier requires, according to the people, who asked not to be named because the talks are private. Airbus might also be required to commit to measures to make the A380 more efficient before a deal is signed.
Rumor has is that Emirates wouldn't be ordering further A380s for the purposes of increasing the size of their fleet (they already have 218 planes on order), but rather in order to replace some of the A380s that they're presently leasing.
Emirates has been operating the A380 since 2008, and many of their planes have leases that are up for renewal soon. I'm a bit surprised that Emirates would return some of these A380s to their lessor and buy new ones, rather than just extending the leases, where I imagine they'd get attractive deals.
However, with the way financing with many of these deals works, maybe picking up new A380s wouldn't be as expensive as you'd think. If that does happen, the number of A380s on the second hand market will continue to grow, as Singapore Airlines is also about to return five A380s to their lessor.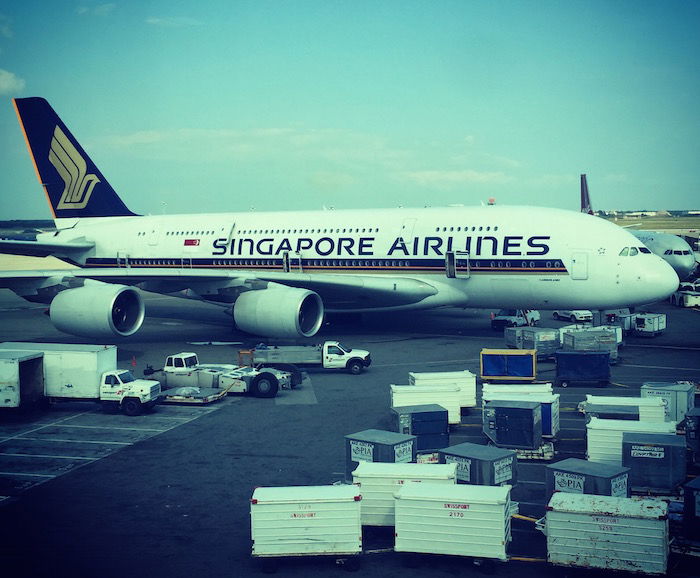 Bottom line
I'll be curious to see if this further A380 order comes to fruition, which would keep A380 production alive for a couple more years. As I've always said, unfortunately the A380 was introduced a bit too early. With the pace at which global air travel is growing, and with worsening congestion at major global hubs, I think the A380 would've been really successful in a decade or two. However, for the time being, airlines are much more excited about the A350 and 787.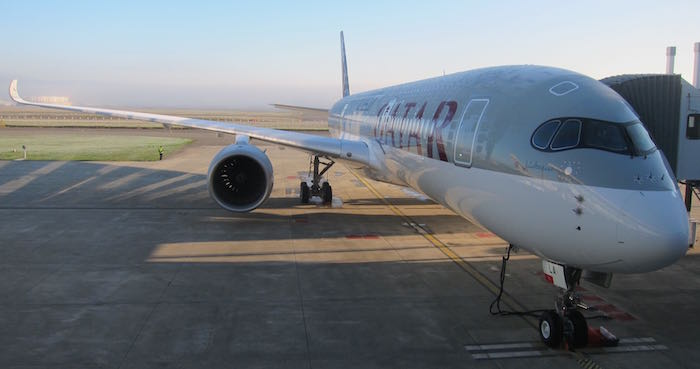 If Emirates does in fact order these planes, I imagine they'll be intended to replace their existing leased A380s. If so, we'll see an even bigger second hand A380 market. Given how attractive used A380 prices will likely be, I wonder if any airline will be encouraged to pick up these planes.
It's not often you see an airline both deferring delivery of and ordering more of a particular plane…