As far as North American carriers go, Air Canada is ahead of the curve when it comes to premium economy. So far American has installed premium economy on some 787s, and will expand the premium economy footprint soon. Meanwhile Delta will start installing premium economy when they take delivery of their first A350 in a few months.
Meanwhile Air Canada introduced premium economy back in 2013, and already has the product on all of their 777, 787, and A330 aircraft. They sell these seats on their longhaul flights, though up until now they haven't sold premium economy on flights within North America. That's despite the fact that they operate these planes in many markets, including Toronto to Los Angeles, Montreal, San Francisco, Vancouver, and more.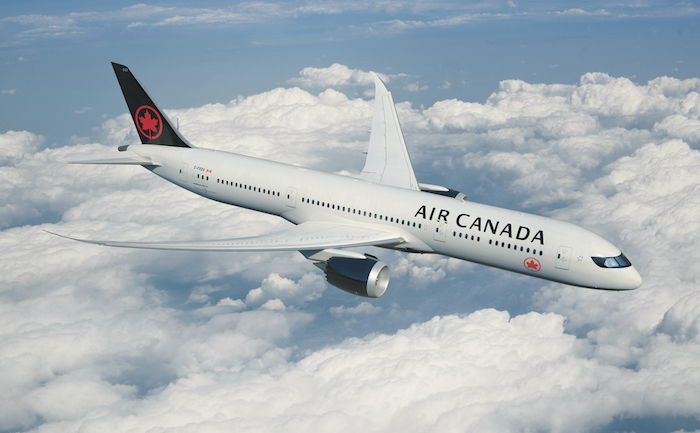 Instead they've sold these as "preferred" seats up until now, which would be equivalent to extra legroom economy seats. In other words, select elite members have been able to assign these seats for free, or you can buy up to these seats at a reasonable cost. While being seated in premium economy on these flights didn't come with any special service, they're about as comfortable as the domestic business class seats you'd usually get on narrowbody aircraft, so it was a good opportunity.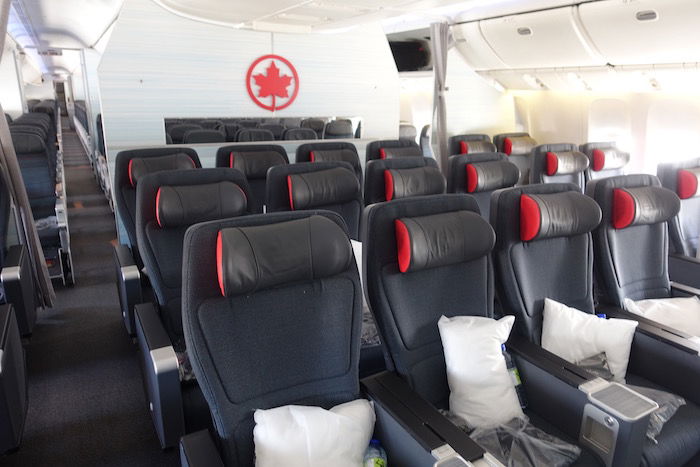 Well, today Air Canada has announced that they'll begin selling premium economy for flights within North America as of later this month, for travel as of July 1, 2017.
Since premium economy will truly be a separate class of service, it will also come with special privileges and services, including the following:
Priority check-in, baggage handling and boarding
An increased baggage allowance compared to Economy Class
A larger seat with more recline and extra legroom
Premium meal service on longer flights and snacks on shorter flights
Bar service, including alcoholic and non-alcoholic beverages
As you can see, on transcon flights those in premium economy will get hot meals (apparently the hot dishes will be the same as in business class), as well as free alcoholic beverages.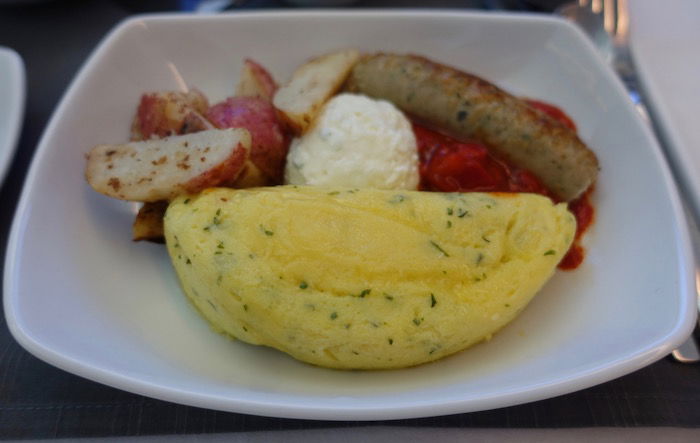 We'll have to wait and see the full implications of this in terms of pricing, and also in terms of what this means for upgrades.
However, in the meantime there's some good news for those who have assigned themselves a premium economy seat for travel as of July 1. Per Air Canada's announcement on this:
If you're traveling on or after July 1st, 2017 and you purchased a Preferred seat which is being converted to a seat in the Premium Economy cabin (rows 12 through 14), you have temporarily been assigned a new seat in the Economy Class cabin.

But before July 1st, 2017, in advance of your flight, you will be rebooked free of charge in the Premium Economy cabin, where you'll enjoy all the services and amenities associated with Premium Economy in North America. You'll be able to see or change your new seat assignment by going to My Bookings by July 1st, 2017.
That's pretty generous on Air Canada's part.
Bottom line
Given how many widebody aircraft Air Canada operates on flights within North America, it's only logical that they actually try to extract some revenue from the premium economy seats. While this has been a great opportunity for elite members, this has been a lost opportunity for Air Canada.
I'll be curious to see what the pricing is like, as this experience will almost be as good as what you'd in business class on a narrowbody aircraft.