Within the past several hours, seven Gulf countries have cut ties with Qatar, which has huge implications for travel. Airlines from these countries are largely canceling flights to Doha, Qatar Airways is no longer to fly to many of these countries, and perhaps most significantly, Qatar Airways is blocked from using the airspace of several countries.
Given the politics of stuff like this, one also has to wonder whether other countries will take sides here. Could the US back Saudi Arabia and also block air rights with Qatar? Crazier things have happened with the US this year, that's for sure…
Furthermore, as the always knowledgable Sean pointed out in the comments section of the last post, you can't fly to or from Doha without entering the Bahrain or Jeddah FIRs, so it's almost conceivable that Qatar could be cut off entirely from an aviation perspective.
With that in mind, I received several comments and emails from readers who are potentially impacted by this situation, asking what they should do. It's way too early and things are changing too quickly to give any concrete advice, but here's what I'd suggest as of now:
Understand that things are changing rapidly and be patient
This is a new development, and is likely to escalate even further. So if you're not traveling in the next week, I'd recommend letting this play out for at least a couple of days. It's conceivable that more countries will shortly add restrictions, and it's also possible that Qatar quickly complies with Saudi Arabia's requests, given that this has the potential to destroy Qatar's economy and standard of living.
This goes way beyond aviation. With Saudi Arabia closing off their borders, this impacts food and other supplies coming to Qatar. The pictures I've seen from Qatar look as if they're preparing for a natural disaster. So this isn't like some electronics ban, or something, that could last forever.
I suspect things will be changing rapidly here, because I can't imagine this lasting… either for better or worse.
Airline waivers in effect as of now
Qatar Airways has been fairly quiet about this situation so far, though other airlines have issued travel waivers for travel to/from Qatar. In all cases these waivers allow you to refund tickets for free, or let you reroute to the nearest alternative airport served by the airline.
Airlines were probably almost caught as off guard by this as we were, and I suspect they're still trying to figure out what the heck is going on.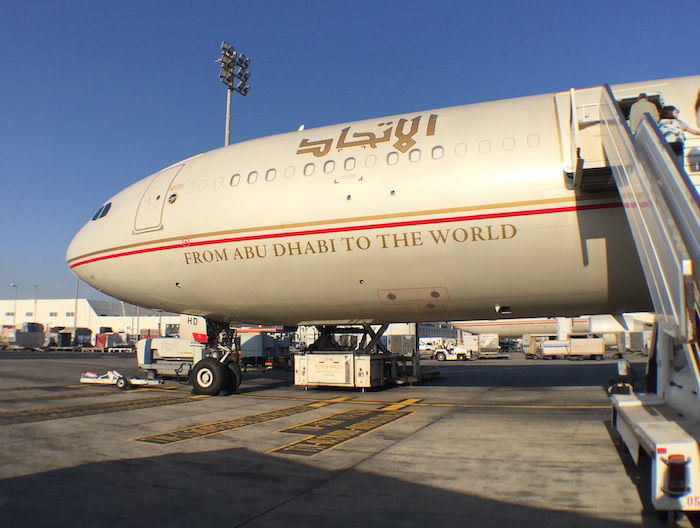 What should you do if you have an AAdvantage award ticket booked?
Given our miles & points world, I'm guessing most people potentially impacted by this are in one of two situations. They either:
Booked a discounted business class ticket on Qatar Airways, given their consistently great fares
Redeemed American AAdvantage miles for travel on Etihad or Qatar Airways
If that describes your situation, the first thing I'd recommend doing is waiting a bit. Give this a few days to play out. I can't emphasize that enough.
As of now American hasn't issued a travel waiver, and unless you're flying very shortly, you're not doing yourself any favors by rushing things.
But assuming this new restriction sticks around and you booked an award ticket, what should you expect from American AAdvantage (or whatever airline you issued your ticket with) if your flight is impacted by this?
You should expect that they'll refund your ticket if you no longer wish to take the trip
If you still want to take the trip, they should work with you to find alternative options
Do note that American doesn't have the ability to open up award space on other airlines, so you'll have to get creative:
Typically the airline with which you issued your ticket can open up space on their own flights, but not on partner airlines; that's only so useful when we're talking about flights to/from the Middle East
Expect them to waive any change fees and work with you to find alternatives, but if there's no availability on partners, there's only so much they can do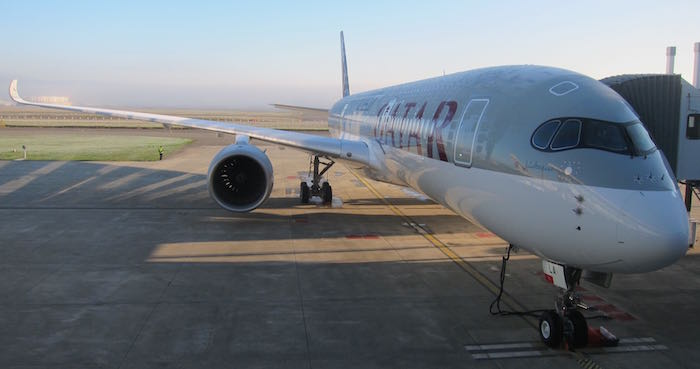 Bottom line
This situation with Qatar caught a lot of us off guard. This was just announced, and I doubt it will stick around in its current form for very long — expect things to either get significantly worse (more countries joining against Qatar, further restrictions, etc.) or better (Qatar complying with Saudi Arabia's requests and trying to minimize the impact of this) very quickly.
We'll have to wait a few days to see the full impact this has on flights, so unless you're scheduled to fly in the next few days, be patient. We're still waiting to learn the full effects this has on flights. Keep in mind that this could go way beyond flights to/from the impacted countries, since there are huge implications of Qatar Airways not being able to use the airspace of Saudi Arabia, the UAE, etc.
If you're booked on Qatar Airways in the future, don't worry too much just yet. Hopefully this resolves itself soon, and if not, we should see formalized processes in place for how the airlines will handle this. It will no doubt be tricky if you're on a partner award ticket, given that Qatar Airways serves many destinations that other airlines don't.
Are you scheduled to fly Qatar Airways soon? How are you approaching this?