On Tuesday I wrapped up a crazy whirlwind trip to Jordan, Brunei, and the UAE, which had me flying Air Canada, EgyptAir, Royal Jordanian, Royal Brunei, and Emirates. As much as I love these types of trips, they also make me seriously exhausted, so I've spent the past few days on the ground recovering and catching up on sleep. Most of my travel over the next couple of weeks is domestic, which should be a good opportunity to get fully caught up on trip reports.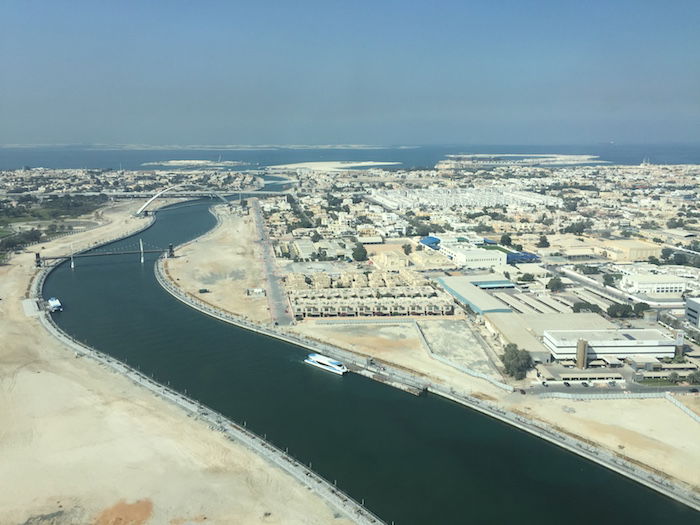 On the blog front, a lot of the content this week has been recapping my travels. We've also seen some great airfare deals, in particular with Qatar Airways' global travel sale, which is still going on. There are some incredible values to be had through that. We've also seen some increased credit card sign-up bonuses end, some new sign-up bonuses emerge, and the deadlines for others approaching.
With that out of the way, here's a recap of this week on the blog:
Featured Stories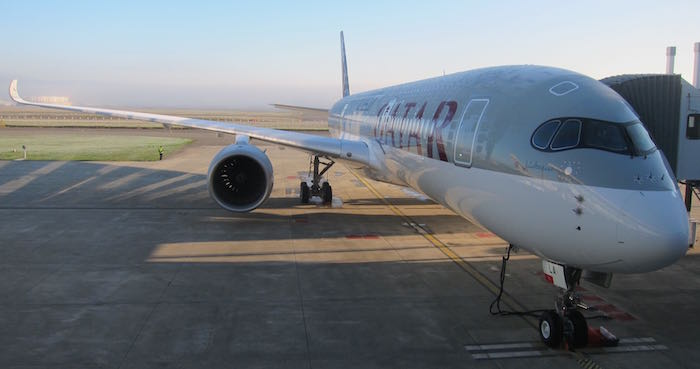 I've written many times about Qatar Airways' exceptional premium cabin fares, which are a great way to earn oneworld miles while flying one of the world's best business class products. However, the catch is that usually these excellent fares don't originate in the U.S. — instead they're typically valid for travel from international destinations to the U.S.
Well, Qatar Airways has just announced their latest global fare sale, called the Qatar Airways Travel Festival, and we're seeing some great fares globally, including for travel originating in the United States.
---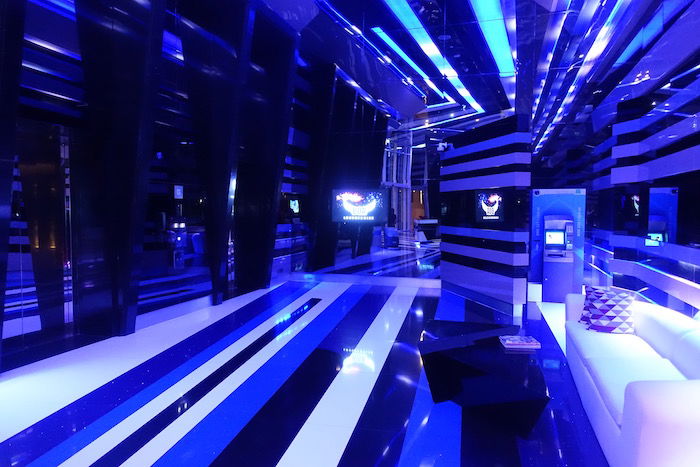 Dubai is the city in the world with the second most Starwood hotels (after New York), and their portfolio keeps growing. Starwood is heavily developing the Al Habtoor City area of Dubai, which at the moment is a massive construction pit with three Starwood hotels. This is where the W, Westin, and St. Regis are located, all of which opened in 2016.
I stayed at the W last night, and of course I'll have a full review soon, but I can't help but share some pictures right away. This might be the most "authentically" styled, psychedelic W property I've ever stayed at.
---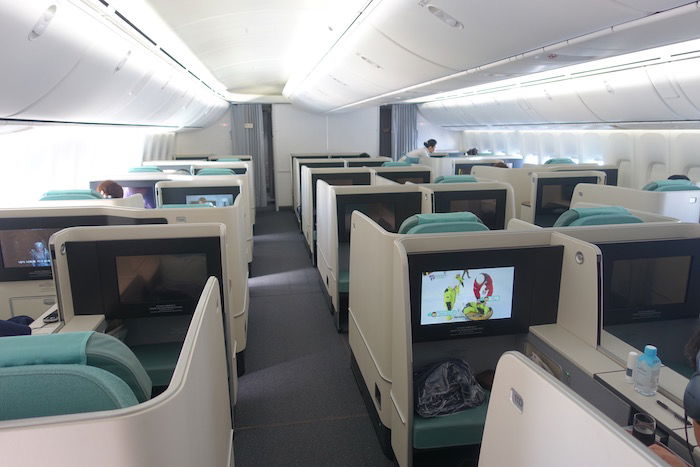 In early 2016 I set out to review as many new first & business class products as possible, as a way of sprucing up blog content. While I figured I'd really miss the repetitive nature with which I flew many of the world's best first class products, I've found reviewing new airlines to be extremely enjoyable. That goal didn't stop in 2016, and my goal in 2017 is to try even more new airlines.
In the first couple of weeks of the year I've flown business class on EgyptAir, Royal Jordanian, Royal Brunei, and Emirates, all of which were new products for me.
As I begin to plot out my next big trip, I figured I'd make a list with the next 16 products I really want to review, in no particular order. I'm always curious to hear what you guys think, because at the end of the day my airline selection is based on what you guys are most interested in reading about.
---

TIPS: Earning Miles & Promos
50,000 Point Sign-Up Bonus On The Southwest Plus Card
Less Than 2 Weeks Left For The Amex Business Platinum 100K Sign-Up Bonus
Did Hilton Renew Your Diamond Status For Free?
Amazing Deal: Europe To/From Los Angeles From $157 Roundtrip!
Sacrilege: 6 Flights Where I Elected NOT To Earn Miles
Reload Your Starbucks Account With $10, Get 2 Free Drinks Or Snacks
Great Deal: Qatar Airways Business Class From LA Or NY To Singapore For ~$1,900
Even Cheaper: Qatar Airways Business Class To Singapore From $1,750
Why The Hottest Credit Card Bonus Might Not Be Right For You
Almost Everyone Should Receive 10,000 Free Alaska Miles!
Did You Get 10,000 Free Alaska Miles?
Marriott's 2017 Status Buy Back Promotion Is Now Live
Club Carlson's New Promo Offers Up To 100,000 Bonus Points
TRICKS: Redeeming Miles
Why You SHOULDN'T Convert Your Virgin America Points Into Alaska Miles
Roundtrip Transcon Virgin America First Class Tickets For 15,000 Miles
Hilton Eliminates AXON Awards Without Notice
You Can Now Redeem Alaska Miles On Virgin America
TRAVEL With Ben (Lucky)
Hilarious Video About The Realities Of Flying
My Experience With United's Free Food For 1Ks In Economy
Weird Travel Anxieties
The Next 16 First & Business Class Products I'd Like To Review
I'm Flying Emirates A380 Business Class For The First Time
The One Drink I'd Like To See More Airlines Offer
Visiting Brunei: Things Aren't Always As They Seem
How I've Gained A New Understanding Of Royal Jordanian Pilots
REVIEWS & Trip Reports
Emirates A380 Business Class In 10 Pictures
What's The Best Emirates A380 Business Class Seat?
The Psychedelic New W Hotel Dubai
Checking Out The New St. Regis Dubai
Royal Brunei 787 Business Class In 10 Pictures
Royal Brunei A320 Business Class In 10 Pictures
Review: Four Points By Sheraton Havana
NEWS & Updates
Emirates Is Now Selling First Class Lounge Access In Dubai
Here's What Delta's CEO Has To Say About Trump's Victory
No, The SPG Amex Annual Credits Haven't Yet Posted. It's Not Just You.
Official: Qatar Airways Adding Doha To Las Vegas Flights In 2018
Vegan Activist Denied Swiss Citizenship For Being "Too Annoying"
Delta Is Paying $19.5 Million For 5 Weekly Slots At Heathrow Airport
The World's Self Proclaimed 7-Star Hotel Isn't As Expensive As It Used To Be
Air India Will Offer Special Seating To Solo Female Travelers
CONFIRMED: United Polaris Lounge Now Offering Restaurant-Style Dining!
Former Senator Tells JetBlue Pilot To "Grow Some Balls," Gets Kicked Off Plane
Airlines No Longer Have To Announce The Samsung Galaxy Note7 Ban
JetBlue's Entire Fleet Now Features Gate-To-Gate Wifi
Hyatt's Bizarre New Category 7 Hotel Is Where?!?
Why American's Platinum Pro Buy Up Offer Is Leaving Many Angry
RUMOR: United Polaris Lounge To Begin Restaurant-Style Dining Tomorrow
UNBELIEVABLE: This Is Not How You Deice An Aircraft!
You Can Now Transfer Your Virgin America Points To Alaska Miles
More Details About Singapore Airlines' New A380 Suites Class
Hainan's U.S. Expansion Continues — This Time Out Of Chongqing
Heartwarming: Garuda Indonesia Flight Attendant Carries Passenger Off Plane
Colombo Airport Will Be A Mess For The Next 3 Months
---
I hope everyone has a great rest of the weekend!