As I've written about, last week I had two flights on Royal Jordanian, from Cairo to Amman and Amman to Kuala Lumpur. A lot of readers asked me questions about this flight, and in particular about whether it gave me flashbacks, given my history with Royal Jordanian.
Interestingly it didn't. To the contrary, it even helped me understand one aspect of my Royal Jordanian "incident" from several years ago.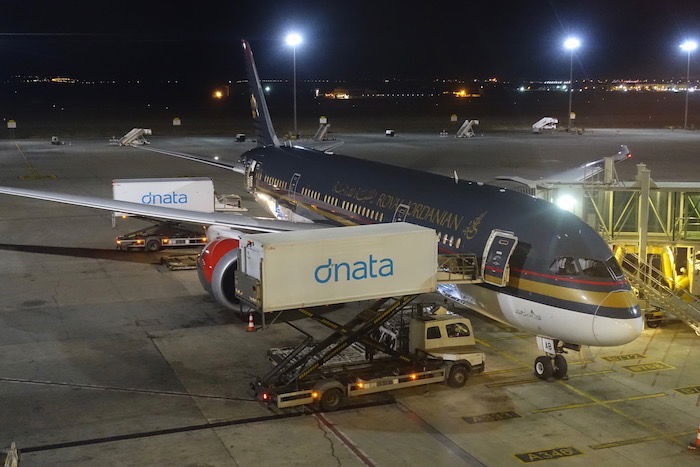 My Royal Jordanian flight from "hell"
For those of you who haven't been reading for years, in 2013 I took a Royal Jordanian flight from Bangkok to Hong Kong. Out of millions of flown miles, it was the first time in my life that I've truly been scared on a plane. To take it a step further, it's the only time in my life that I thought I'd never again have contact with the outside world.
I know it sounds dramatic, but thinking of the flight still makes me shiver.
Back in 2013, I wrote about the incident just hours after it happened, so feel free to check it out. I was obviously still feeling very emotional about the incident at the time, and said I'd never fly Royal Jordanian again.
After that flight I developed a horrible fear of flying. Flying is my passion, but for months I was terrified every time I got on a plane. My palms would get sweaty, I'd think of everything that could possibly go wrong, etc.
Fortunately about eight months after the incident I got over my fear of flying. It was a gradual process, though now I feel as good about flying as ever before.
What I "fault" the Royal Jordanian pilots for
Ultimately the pilots got us on the ground safely during the incident, so I can only thank them for that. However, what made me really uneasy about the incident was that they didn't make a single announcement during the entire flight. Don't get me wrong, once we were in the eye of storm I knew they'd have more important things to do than to make announcements.
However, we were flying into a massive storm, so you'd think before the descent they could have made an announcement letting us know that we'd be flying into a storm, that we have extra fuel loaded for circling, etc.
I have some friends who are airline pilots, and they always say that they like to keep passengers informed as if their family were in the cabin. A small announcement before we flew into storm would have gone a long way. I know for a fact a lot of people (myself included) would have been more at ease if we had at least heard something from the pilots beforehand.
A different perspective on Royal Jordanian pilots
While I faulted their ability to communicate with passengers, there's no denying that Royal Jordanian has exceptionally good pilots. They're almost all ex-air force, and Royal Jordanian hasn't had a major incident in over 35 years. They're actually often ranked as one of the world's safest airlines.
So, what was comforting about my recent flights?
Surprisingly I didn't have any sort of flashbacks on my flight, and quite the opposite, I gained a new understanding of their "procedures." On neither of my flights did the pilots make any sort of an announcement — not to welcome passengers onboard, not to provide updated landing information, etc. Instead all announcements came from the flight attendants.
While that's not a system I personally like, this at least helped shed further perspective on the incident I faced a few years back. I guess at Royal Jordanian pilots are responsible exclusively for "their" side of the cockpit door, and their procedure is to never make any announcements.
As backwards as it sounds, knowing that's the case puts me at ease. I can trust that they're top notch pilots, but that they just won't communicate with passengers no matter what.
I would have been more at ease on my flight a few years back if I knew that the pilots wouldn't be communicating no matter what. The fact that we flew into a massive storm without any sort of pilot announcement made me wonder whether the pilots had done a pre-flight weather check, if they had loaded any extra fuel for the incident, etc. In other words, I may have mistaken the pilots' lack of communication with passengers with a lack of preparedness.
So I felt perfectly at ease on Royal Jordanian, and if anything, my two flights on them have made me feel as good about flying as ever before.