Air India has just announced that they'll begin holding seats for solo female travelers. While this is common for other forms of transportation in India, this is the first time I know of that an airline has offered such seating (through Japanese Airline All Nippon Airways offers onboard female lavatories).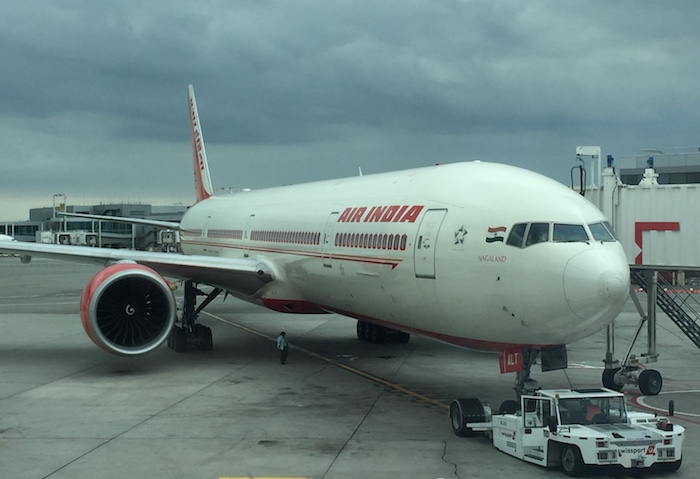 Per The Hindu:
"We will soon reserve two rows (or six seats) for women passengers only," Air India chairman and managing director Ashwani Lohani told The Hindu . The airline will not be charging any additional fee for blocking such seats for women passengers.

"We will be reserving the third row — six seats — in the economy class of the aircraft for female passengers traveling alone," said Air India GM-revenue management Meenakshi Malik. "As national carriers, it is our responsibility to enhance comfort level to female passengers. There are a lot of women who travel alone with us and we will be blocking a few seats for them."
This move comes after a woman was allegedly groped on an Air India flight between India and the United States last month, where a business class passenger moved to economy to sit next to a woman, and proceeded to grope her when she fell asleep.
However, not everyone is a fan of this new policy. A former Air India executive and the president of the Air Passengers Association of India oppose the move:
Describing the move as a 'misplaced priority', former Air India executive director Jitendra Bhargava said: "To my knowledge, this happens nowhere in the world. Planes are not unsafe for women passengers. In case of unruly behaviour, the airline crew are authorised to take action as per the law." Passenger representatives also expressed reservations. "It is an impractical move and will lead to gender discrimination. The airline should not go ahead with the plan," said D. Sudhakara Reddy, national president of Air Passengers Association of India.
Personally I think the concept of a female-only seating area is good, though it will come down to execution. If only one of the seats in the section is taken and the flight is full, will they be sure to only move females to that section, or could it be that a man ends up sitting there? Also, will they add more "reserved" seating if the section proves popular and books out months in advance?
So I think the idea is good in theory, though we'll see how it works out in practice.
What do you make of Air India introducing women-only seating?