Not only is Sri Lanka a beautiful country, but some of the world's best premium cabin fares are published out of Colombo, so it's an airport I pass through quite often in order to take advantage of great fares. While the airport isn't especially nice, I've always found it fairly easy to transit. Because security is at each individual gate, there's not much variability in wait times, which I appreciate.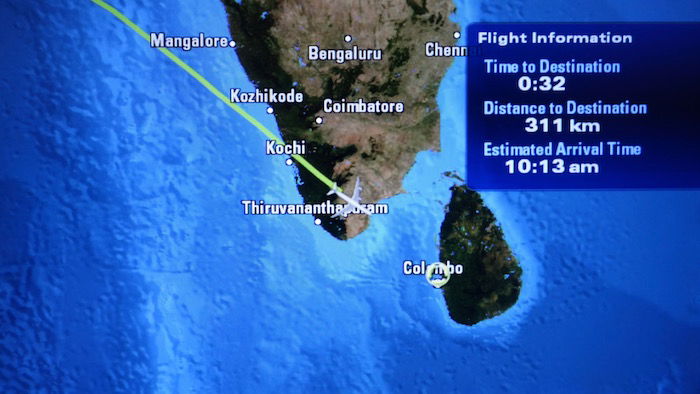 Well, the airport only has a single runway, and some major repairs are needed to it, as cracks are starting to appear. So Colombo Bandaranaike International Airport will be closing for eight hours per day, in order for that to be able to happen. Planes won't be able to take off or land between 8:30AM and 4:30PM, and apparently work will take place for about four hours each day, and then they'll allow four hours for materials to harden.
The renovation work will be taking place from January 6 through April 6, 2017, meaning during that time the airport will only be open from 4:30PM until 8:30AM.
Because of this work, the airport is recommending you arrive five hours prior to departure, with check-in closing 90 minutes prior to departure, rather than 60 minutes. Per Lanka Business Online:
Sri Lanka's Bandaranaike International Airport day-time shut down for a runway repair has resulted in airport authorities increasing the reporting and check-in-time for flights to avoid delays.

"This means that you need to arrive 5 hours early for any flight and not the usual 3 hours. So there will be some congestion but it will help to avoid delays," a duty manager at the airport told Lanka Business Online.

"And in addition the check in counters will close 90 minutes ahead of a flight departure and not 60 minutes."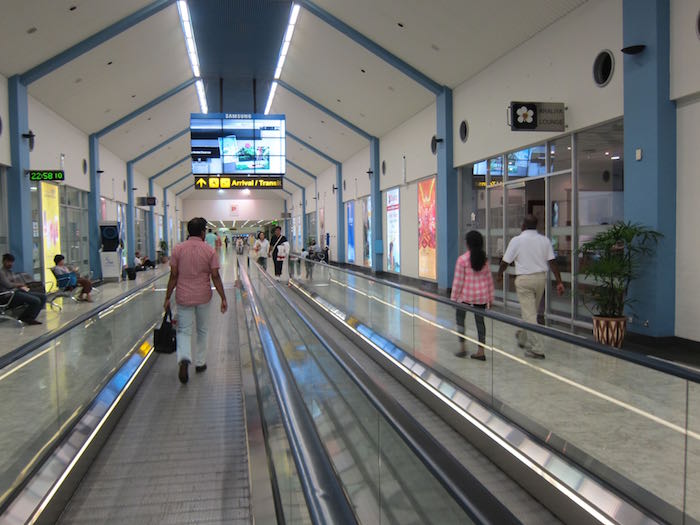 Now, I think arriving five hours prior to departure is a bit extreme, especially as they're normally recommend arriving three hours before departure. In practice I'm sure arriving three hours before departure will still be fine.
I imagine the airport is going to be a huge mess during the time, as it looks like most airlines are simply shifting the times at which they operate flights to Colombo, rather than actually canceling many flights. So expect lines at immigration and check-in to be longer, since you'll have 24 hours worth of passengers in 16 hours.
The biggest issue is that there's not really anywhere for people to sit while waiting for their flight. As I mentioned above, each individual gate at Colombo Airport has its own security checkpoint, and typically a gate won't open much more than an hour before departure. Outside of the gates, there aren't many places to sit.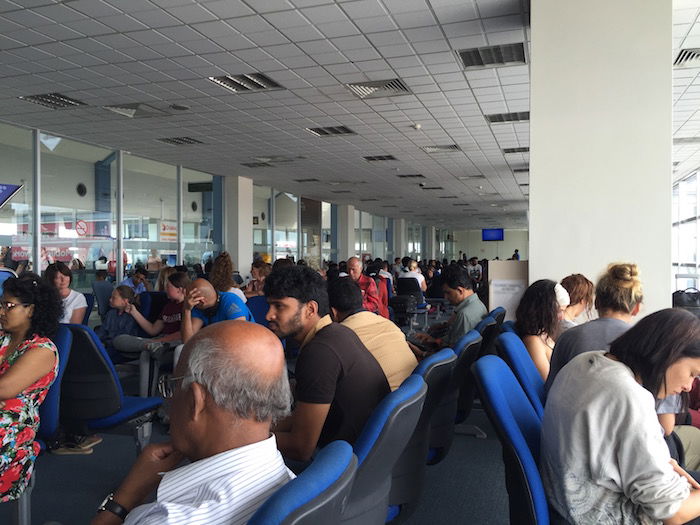 So I wouldn't adjust my plans too much because of this work, though it's something to be aware of, if you're traveling through Colombo Airport.
(Tip of the hat to LoyaltyLobby)