Several days ago I wrote about the horrible new laws that took effect in Brunei as of today, and the impact that's having on Dorchester Collection. There's a lot of talk about the country today, so I thought it would be interesting to republish the story I wrote a couple of years back (in January 2017) when I visited Bandar Seri Begawan, Brunei.
I'm doing this for two reasons:
Because I found the country to be vastly different than I was expecting
Because there's a big difference between the leaders of a country and the people who live there, and I think that's an important distinction to make
I'm leaving my previous post fully intact (including the comments), though let me note that in light of today's changes I wouldn't visit again on principle.
For those who aren't regular readers, let me note that I'm gay, and also that the primary reason I visited Brunei was because this blog is all about reviewing first and business class on airlines globally, and I review airlines regardless of my feelings towards the countries.
---
I spent about 30 hours in Brunei over the weekend, as I wanted to review Royal Brunei Airlines. I was given the option of either a six hour layover or 30 hour layover when flying from Kuala Lumpur to Bandar Seri Begawan to Dubai, and chose the latter. I've always been intrigued by Brunei (especially after reading an article from The Hollywood Reporter about it a while back), so figured this represented a great opportunity to visit a new country.
Understandably, a lot of people asked me questions about how I could visit a country like Brunei. So I figured I'd briefly address that, and also share my thoughts on my visit.
Brunei has horrible laws & an eccentric Sultan
A few years ago Brunei implemented Sharia Law. In theory gay acts are punishable by death. Brunei has all kinds of other strict laws — non-Muslims aren't allowed to use Muslim words, you can't publicly celebrate Christmas, etc.
Let me say that I realize these problems exist, I think the policies are horrible, and I strongly disagree with them. Hopefully that goes without saying.
The Sultan of Brunei is also an… interesting guy. His residence has nearly 2,000 rooms, he has a fleet of private jets as big as that of the national airline, and he's known for partying. Paris Hilton was actually in Brunei for new years, and we can only speculate who she was there to entertain.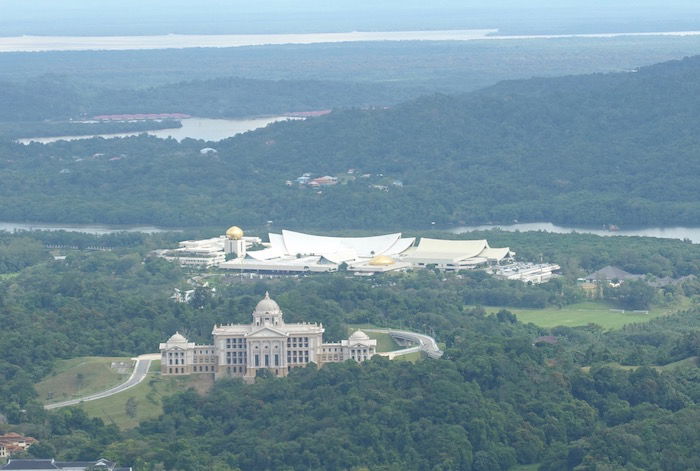 How can I travel to Brunei in good conscience?
It's a legitimate question, so let me address it in two ways — the safety implications and also the ethical implications.
On the safety front, I wasn't at all concerned about traveling to Brunei. Several people said "you know, you could be stoned to death for going there." I think there's an important distinction to draw — it's gay "acts," propaganda, etc., that are illegal (just as religious propaganda is illegal). I felt perfectly safe going there.
But what about the ethics of supporting a country with such backwards rules? I shared my philosophy on this in a previous post. I spent $75 for my stay at the Radisson hotel, had meals at a few local restaurants, and booked a discounted business class ticket on Royal Brunei.
Did I spend some money? Yes. Did I "support the Sultan?" I mean, I suppose so, though he has made his billions of dollars through oil. So I'm supporting him every bit as much when I engage in any activity that involves the consumption of oil, as I am when visiting his country.
What makes it all worthwhile, however, is being able to experience the country and people for myself. The Sultan has been in power for about 50 years, so for me it's incredibly enlightening to form my own opinions about the country and the people, rather than just reading about it online.
We all have impressions of Brunei based on media reports, but does that really reflect the locals? Just because a country has a leader we may disagree with, doesn't mean that the people are at fault, or necessarily share his beliefs.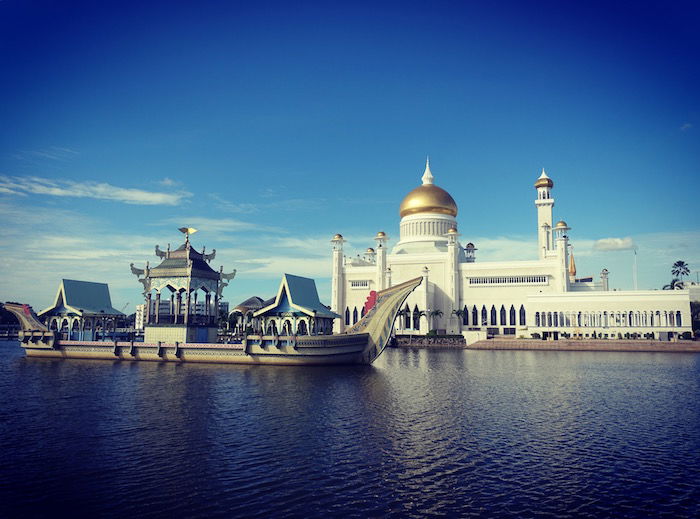 So, how was Brunei?
Very different than I expected. I was picturing a country with people who weren't especially welcoming to outsiders, a country with extremely strict rules, etc. I guess I was expecting Brunei to be as sterile and "orderly" as Singapore, while also somehow feeling like a major Gulf city.
What I found was the opposite. The people were very warm and welcoming. Everyone was informal. I didn't feel like I was in a police state. The city felt very Southeast Asian. There was a lot of natural beauty. There were no tourists.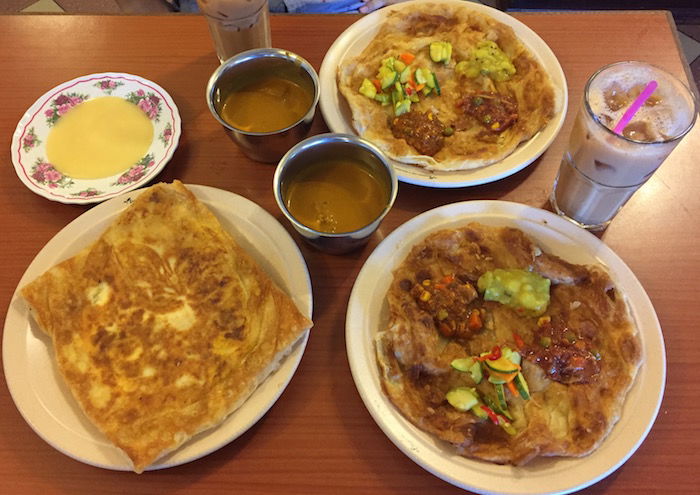 I don't think I saw a single police officer, and rules seemed to be very lax — people just parked wherever they wanted to, jaywalking was common, etc.
I met up with some locals — both lifelong residents of Brunei and ex-pats — and they seemed to live very normal lives.
In terms of the destination as such, Bandar Seri Begawan was beautiful. It's not the most exciting place on earth, but I had a great time. There were a few things that felt a bit off, like visiting The Empire Hotel. It's the nicest hotel in the country and seems to have hundreds of rooms, but I would have been shocked if they had over 5% occupancy.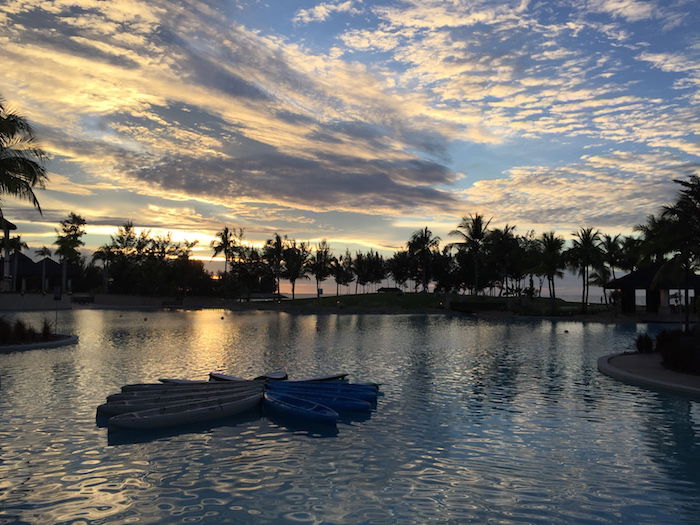 Bottom line
No, I don't like "supporting" countries with laws against me. At the same time, I think there's so much to learn from visiting a place you have a negative impression of, and finding out that it's nothing like what you were expecting.
That's not to discount some of the horrible laws in place, but rather to say that it's worth separating out the laws created by a non-democratically elected leader from the people who make up the country.
So I'm not saying everyone should rush to travel to Brunei, but I did find the experience enriching. While my perception of Brunei's leadership is the same as it was going in, my perception of the people of Brunei changed, in a very positive way.