There's a crazy amount of buzz right now about the Chase Sapphire Reserve®, and has been for months. The 100,000 point bonus is changing soon, so people seem even more enthused about it than before.
And there's no doubt — it's a great offer, and a very good card. The card benefits outweigh the high annual fee, and if you're able to use the points towards premium cabin awards you can really get a tremendous value.
In some cases, however, it really might not be the best option for you. This is on my mind due to an exchange with reader @LelaRenee3 on Twitter, who is planning a trip for her son and his classmates to Japan next year:
3of3 Any tips on group (15) award bookings? Or on convincing and organizing 15 families?Trip 2018 but CSR is NOW. Thnks in advance!

— Lela (@LelaRenee3) January 8, 2017
The thread got too long to repost here, but as an overview:
There will be +/- 15 students traveling from Seattle to Japan, ideally to Akita
Everyone will be traveling economy
They may have a stopover in Korea along they way
(Side note — we're happy to answer questions on Twitter, but for complex questions Ask Lucky is really better, as it allows us to have more detailed conversations without a character limit).
So Lela's original thought, and it's a good one, is to have the other parents apply for the Chase Sapphire Reserve Card. That would give each family 100,000+ Ultimate Rewards points to use for the trip.
United MileagePlus charges 70,000 miles for an economy award ticket from North America to Japan, but wouldn't allow the stopover in Korea without spending additional miles.
Korean SkyPass also charges 70,000 miles during off-peak dates, and would allow a stopover. Both are transfer partners of Ultimate Rewards, which could work out nicely.
The devil is in the details, however, and there are a couple of concerns here for me:
Finding 15+ (or even 5+) award seats on a single flight is tough, and is a situation where you are better off being lucky than good
Smaller markets tend to have less award availability, so they might be able to find seats to Japan, but not to Akita
I'm not sure of the ages of these kids, but unless they're older teens that can travel unaccompanied, this could get very complicated, especially as each student would be on a separate ticket
I spend the bulk of my life explaining mileage redemptions to people, including airline employees — getting 30 parents on board with using miles for this trip is going to be complicated
Of course, the stars could align, there could be award space, and everything could be lovely. But as schedules aren't open yet, you can't really plan on that being the case.
It's also worth pointing out that the annual fee of $550 on the Sapphire Reserve isn't waived the first year, and there will still be taxes and fees on the award tickets. Now, those fees would trigger the $300 travel credit, so that's a wash, but you're still looking at high out of pocket costs to use miles for economy tickets, which aren't otherwise that expensive, so the value proposition isn't that great.
Redeem for travel directly through Chase

While we generally like to transfer Ultimate Rewards points to travel partners, keep in mind a Sapphire Reserve Ultimate Rewards point is also good for 1.5¢ worth of paid airfare. So that 100,000 point bonus could buy you $1500 worth of airfare.
There are caveats though:
Again, the annual fee on the Sapphire Reserve is $550, and not waived for the first year, so you're getting a net of $1050 if you use your points this way
Travel has to be purchased through the UR portal, which means each person is still going to be on a separate ticket (and you still have to get all the parents organized to buy their tickets this way)
Tickets to Akita seem to be in the ~$1800 range, so there's still a hefty out-of-pocket cost this way, but you could get everyone on the same flights, and don't have to worry about award availability.
I think we can do better though.
Consider restructuring the trip
The most obvious way to save money for everyone is to ditch the stopover in Korea for one in Tokyo. That either makes the ticket less expensive (round-trips to Tokyo from Seattle are under $800 for pretty much the entire schedule), potentially allows you to use United miles and an Excursionist Perk, or even just makes the itinerary easier.
If there isn't award space to Akita from Tokyo, it's a four-hour train ride that seems to consistently be ~$300 round-trip. That isn't inexpensive, but considering the ~$900 premium for flying to Akita it's a relative bargain, and trains in Japan are really a fun experience.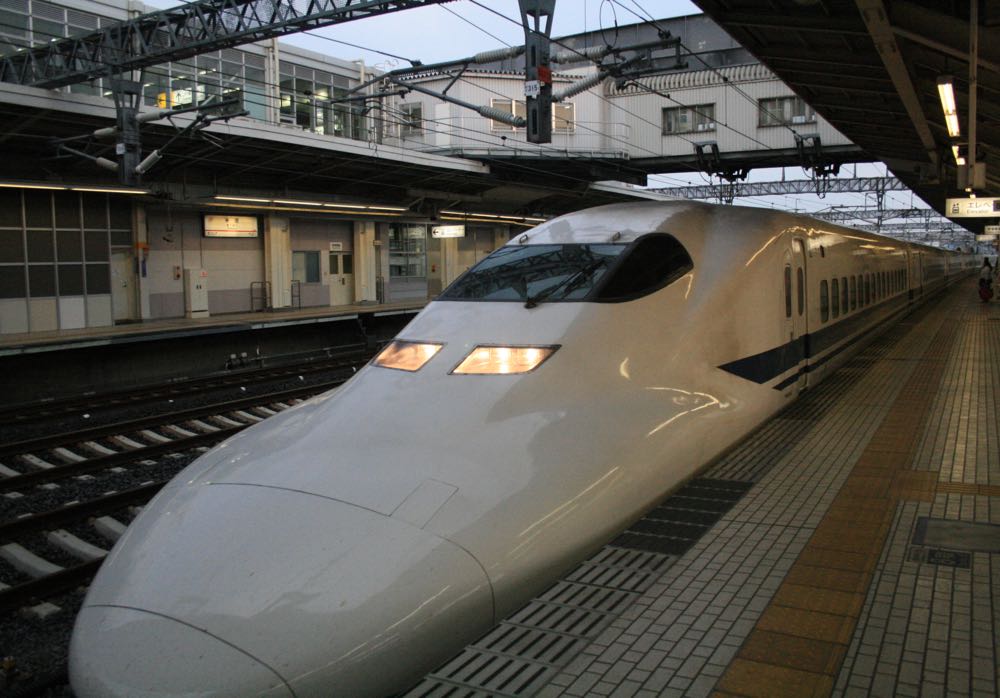 By flying in to Tokyo and taking the train, the transportation costs of the trip drop from ~$1800 to $1100, saving each student ~$700.
It's also going to be much easier to find award space to/from Tokyo versus a smaller airport, and parents with other miles who didn't mind having their kids fly separately would have an easier time organizing separate tickets to meet up with the group.
Changing the trip outline might not be an option in this situation, but it's something I always like to encourage folks to consider. Flying in to Brussels can be much more reasonable than Paris, as another example, and it's only ~45 minutes further on the train from the Brussels airport to the Paris city center as it is from Charles de Gaulle on the RER.
A different card could work just as well
Now, this is not the question I was asked, but I think the best solution to this trip requires reframing the discussion.
To defray the cost of the trip, I would also have the parents look at the Barclaycard Arrival® Plus World Elite Mastercard®. The card is compelling in general, and offers 50,000 bonus miles after you spend $3,000 on purchases in the first 90 days, with each mile being worth 1¢ towards travel.
Now, I realize that 50,000 miles at 1¢ sounds like a much worse deal than 100,000 miles at 1.5¢, but hear me out.
Arrival Plus miles are redeemed against your statement, so you can purchase travel directly from the airline (or from a travel agent, which will be key shortly), and use your miles for a statement credit. The annual fee is also waived for the first year.
So in this case, I would not only structure the trip around Tokyo to keep the overall cost down, but would enlist the help of a friendly travel agent. A really friendly agent, or one charging a small ticketing fee, because setting this up in the ideal way will be a bit of a PITA for them, and they really don't make any money off economy airfare.
This works because a travel agent should be able to build one record but accept multiple forms of payment. That's the basis of how group travel is compiled anyway, as each person pays for their ticket separately though the agency, but it's a single record for the airline.
Taking multiple forms of payment on a single person's ticket is more complicated, so I wouldn't plan on an agency being able to do that, but it's a bonus if they can (more on that later).
Each parent could then pay their portion with their Barclaycard Arrival Plus, getting at least $500 back as a statement credit, plus you get 5% miles back every time you redeem. So if you redeemed 50,000 miles for a $500 travel purchase you'd get another 2,500 miles, which you could eventually redeem for $25 towards a travel purchase (though the minimum redemption amount is 10,000 miles/$100).
Two-parent households (or those with willing grandparents, etc.) could apply for the card separately, giving them an additional $500 in statement credits that can either be applied to the airfare if the agency can split payments at that level, or used towards the train tickets.
If you structure the trip this way, you're looking at ~$1100 in total transportation costs per kid, but only $300 (or less!) out of pocket:
~$800 airfare to Tokyo, less $500 in statement credits (or more, depending on how many points you earn from other purchases, or if the agency can apply multiple payments to a single ticket over time)
~$300 train tickets, fully offset by statement credits with a second card (or purchased later once you've built up more points)
Even without the second card, this probably ends up being far less aggravating than trying to make this work with miles for such a large group, which is worth something.
You could also use the points from the Sapphire Reserve in this same manner — you can get 1¢/point as a statement credit, meaning the current bonus gives you $1000 to work with:
~$800 airfare to Tokyo (offset by statement credits)
~$300 train tickets (should trigger the annual travel credit, or could use remaining points to offset $200)
At first glance it looks like your out of pocket could be close to $0, but keep in mind the $450 annual fee on the Sapphire Reserve…
So the Reserve is still a great option, but not such an obvious "no-brainer" in comparison to other options as to need to rush into it — especially when there are miles and points novices involved.
Regardless of the card used, I think the travel agent approach here is probably still best. You have the other advantages of having everyone on a single record, and having a point person (that isn't you!) to deal with travel disruptions and problems.With group travel, that's always a perk.
An agent can also often take deposits along the way, even before airline schedules open or dates are set, which can be helpful if there are fundraisers involved or if you need a committed head count for other reasons.
Bottom line
Stretching your travel budget doesn't always mean taking advantage of the biggest credit card bonuses and redeeming for premium travel. That is my favorite way, of course, but different situations require different solutions.
In this case, given all the moving parts, I think the more practical value is going to come from keeping the travel plans themselves simple, and using a cashback-style of points to defray costs.
We always talk about identifying your travel goals as being a key first step, and I think this is a great example of that. A super-premium card might pose a fantastic value in one context, but be a comparatively poor (or just indifferent) value for a different kind of trip or traveler. It just depends.
What do you think? Any other ideas on how to maximize value with a trip like this?