Last month Alaska and Virgin announced the next phase of their merger, with mileage conversion and status matching starting as of January 9th. Virgin America Elevate points will convert into Alaska Mileage Plan miles at a 1:1.3 ratio. Per Alaska's website:
On January 9, 2017, we will invite you to enroll in Alaska's award-winning Mileage Plan, enabling access to book award travel on Alaska Airlines and Alaska Global Partners network to over 900 worldwide destinations. Plus, you'll receive more detail on how you can convert your Elevate points to Alaska Mileage Plan miles at a rate of 1.3 Mileage Plan miles per Elevate point. And for elite-level Elevate members, Alaska Mileage Plan will automatically match your elite status!
The transfer functionality went live a few hours ago, so you can now convert points from Elevate to Mileage Plan.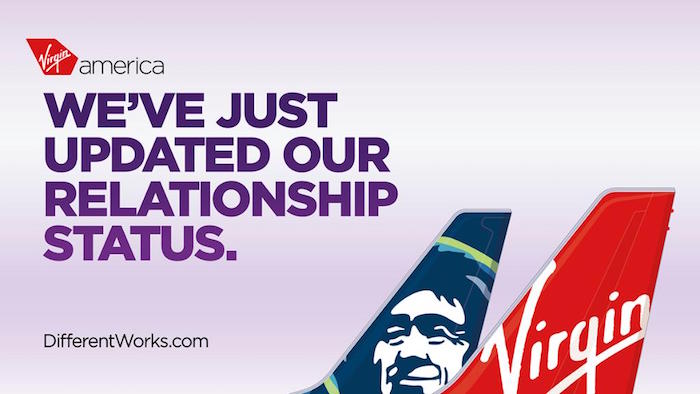 To start, go to this page, which will prompt you for your Virgin America Elevate credentials: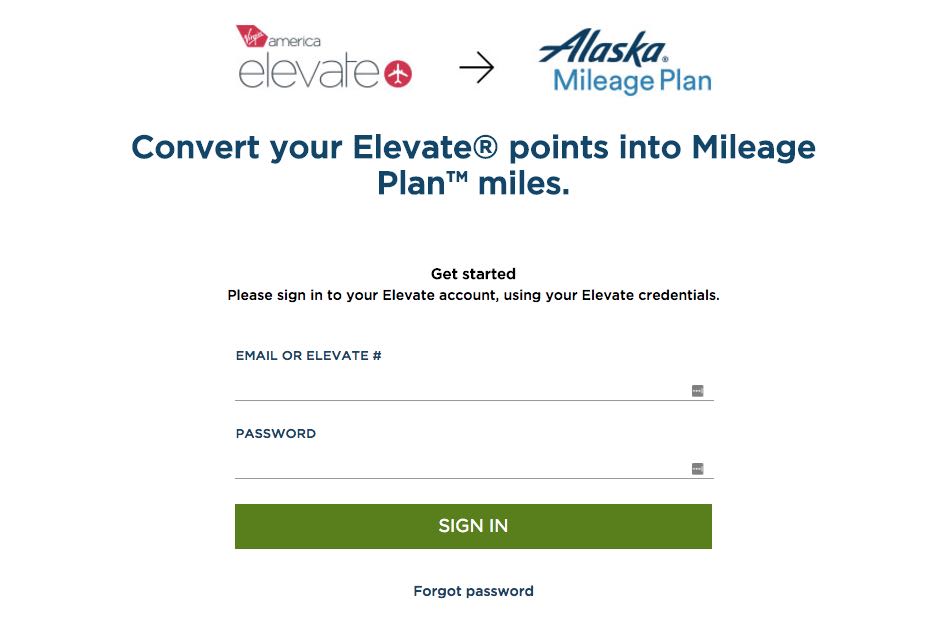 Once you're signed in, you have the option to convert your points. It looks like this portal is being run by Points.com (which makes sense, as they handle mileage sales for both Alaska and Virgin America), so if you've exchanged points through their interface before this will be a familiar process.
If you haven't, click on the circle in the blank "Turn into" box, and Alaska Mileage Plan should automatically populate: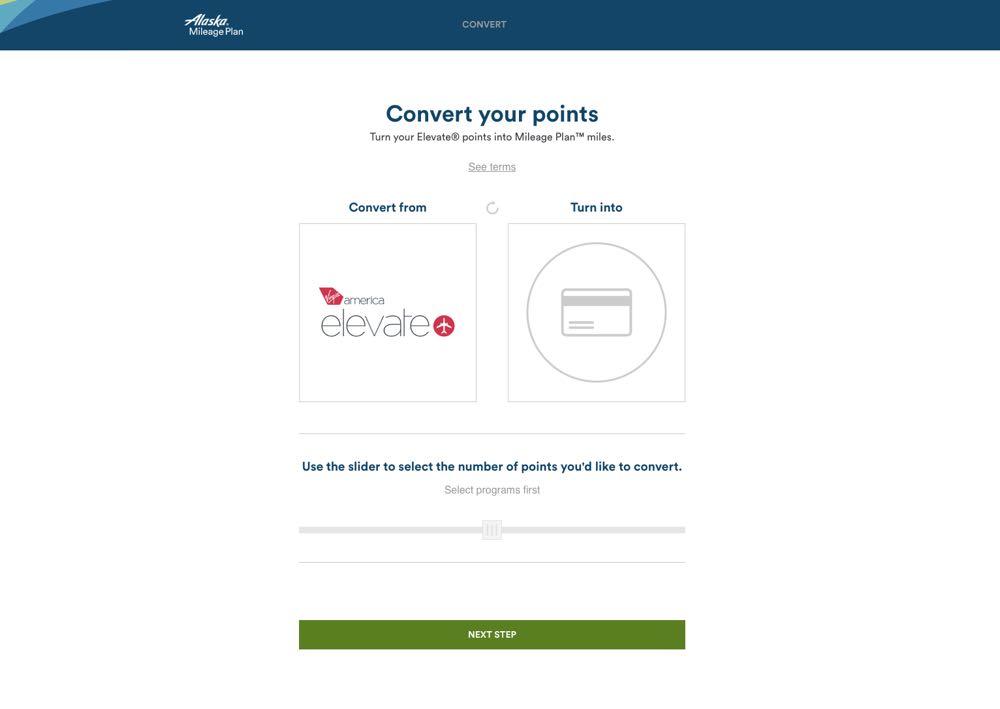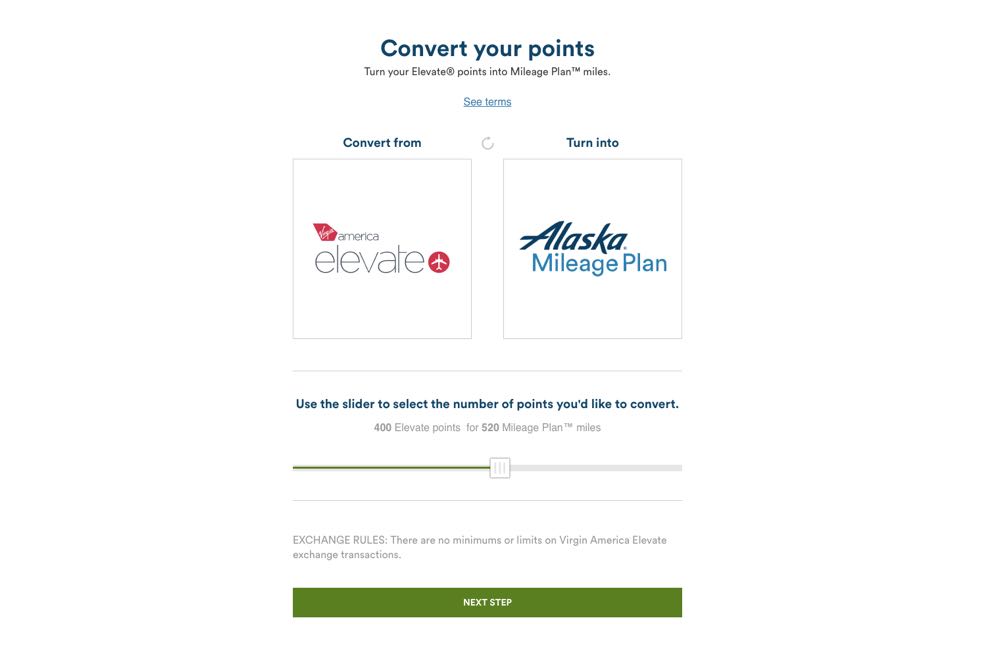 From there, you'll select how many points you want to exchange. The 1:1.3 ratio is hard-coded into the transfer, and as you move the slider you can see exactly how your Elevate points will be converted into Mileage Plan miles.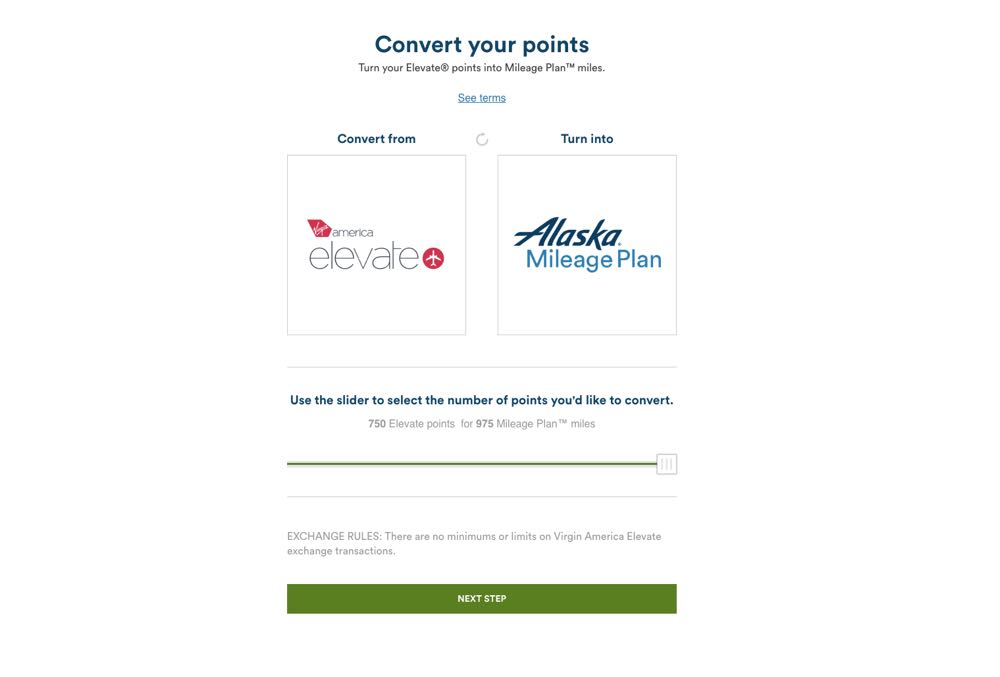 If you haven't already linked your Mileage Plan account to Points.com, you'll be asked for your name and Mileage Plan number, then directed to a summary screen.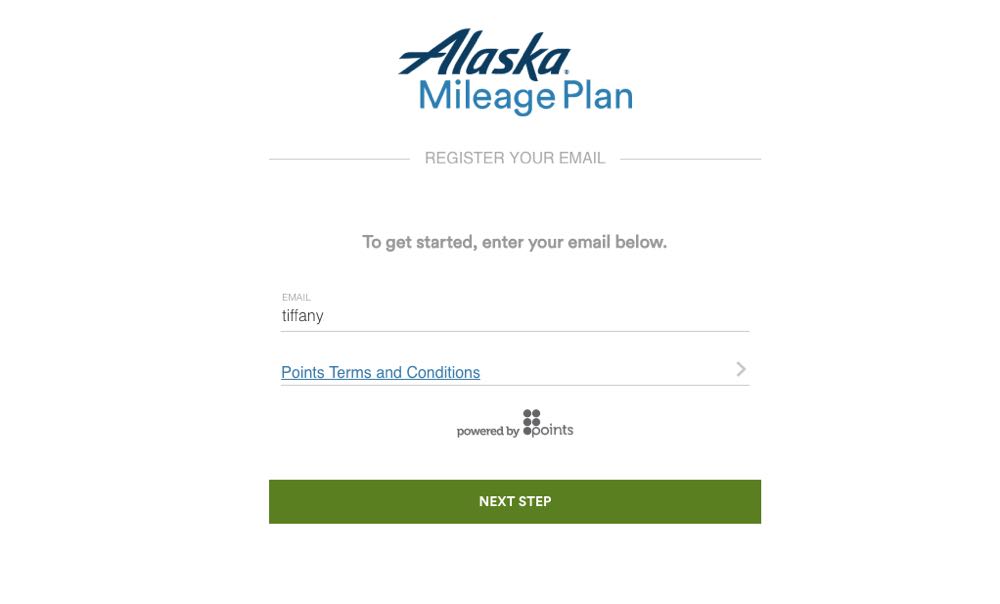 You'll be able to see the full details of the transfer, and what your new Mileage Plan balance will be before confirming.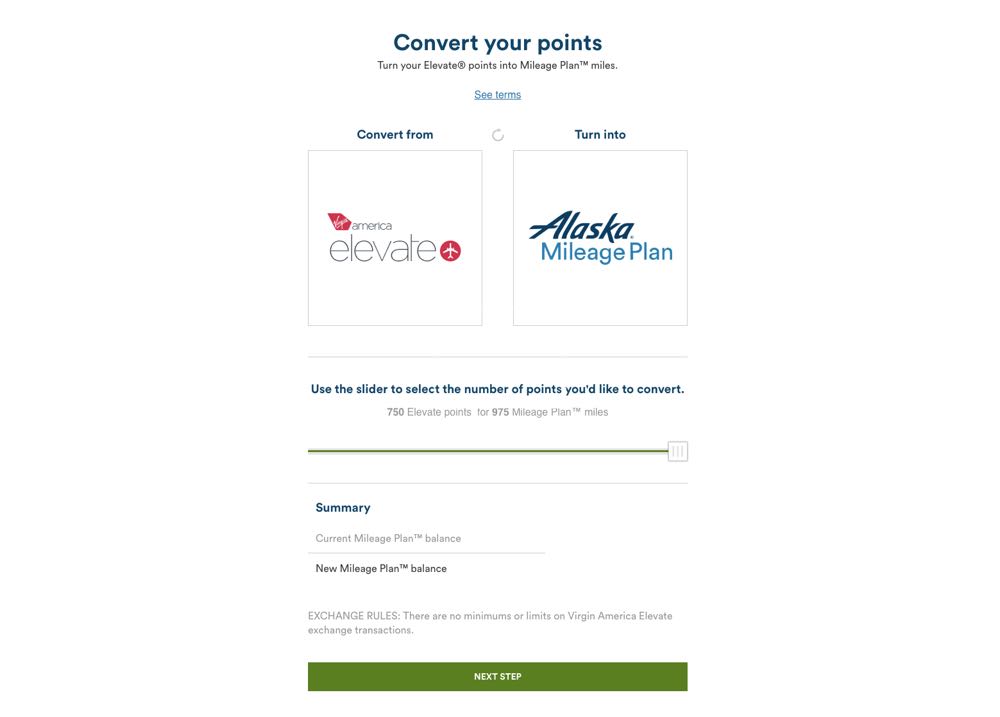 The transfer was basically instant. As soon as I confirmed the transaction I received an email noting the transaction was being processed, and moments later one confirming my points had been converted: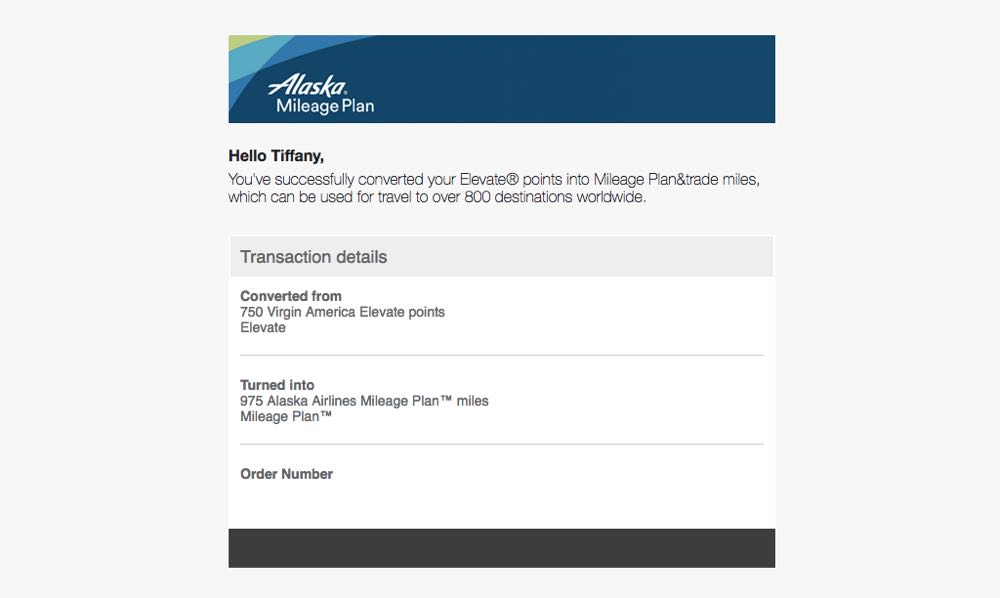 As far as I can tell, it's currently possible to transfer points from Virgin America to Alaska, but not the other way around. Keep that in mind before moving your points.
Bottom line
This seems like a pretty straightforward process, and if you've been hoping to transfer points from Virgin America to Alaska you can do so as of today. Of course, you don't have to do this today, as there's no rush. If you have Virgin America points and have been eyeing a specific Alaska award this is an easy way to top off your account though!
Theoretically, status matches should be happening as well. None of us here have Virgin America status, so I can't confirm whether or not that is happening automatically. If you are an Elevate elite, please share your experience!
Will you be converting Elevate points to Mileage Plan?
(Tip of the hat to @CopaDelMundo7)