As I first posted about a couple of weeks ago, I'm in the middle of a crazy review trip, which has me flying Air Canada, EgyptAir, Royal Jordanian, and Royal Brunei. I flew Air Canada from Tampa to Toronto, EgyptAir from Toronto to Cairo, Royal Jordanian from Cairo to Amman, Royal Jordanian from Amman to Kuala Lumpur, Royal Brunei from Kuala Lumpur to Bandar Seri Begawan, and Royal Brunei from Bandar Seri Begawan to Dubai.
That brings me as far as Dubai, though at the time I hadn't yet decided how I'd get back from Dubai to the United States, and I was deciding between a few different options. In particular, I was considering:
Saudia's new first class from Dubai to Jeddah to Los Angeles
Middle East Airlines business class from Dubai to Beirut to London, then United business class from London back to the U.S.
Etihad business class to London, then Ethiopian or Aer Lingus business class from Dublin to back to the U.S.
But then I eventually realized that this would already be a crazy trip as is, and I'd be dead tired at this point in the journey. So I looked at Emirates business class award availability, and much to my surprise, Emirates had space from Dubai to Los Angeles. So I redeemed 82,500 Alaska miles for the ticket.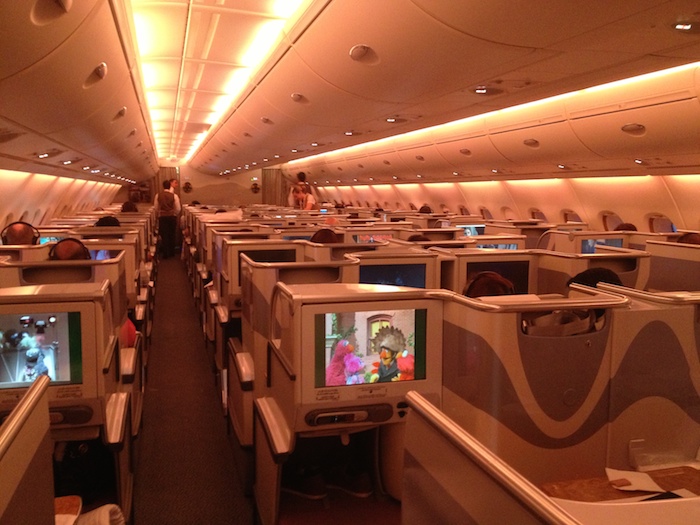 I've flown Emirates first class many times before, though have never flown their A380 business class. Meanwhile I've tried business class on Qatar Airways and Etihad Airways, so I think it'll be interesting to compare the product.
I'm very curious to see how their A380 product compares. At least this plane features direct aisle access from every seat, while even the newest version of the Emirates 777 seat features seven seats per row.
I'm coming in with fairly low expectations, at least on paper. Emirates doesn't offer dine on demand in business class, nor do they offer pajamas, unlike their two biggest competitors. At the same time, they do offer a fun onboard bar.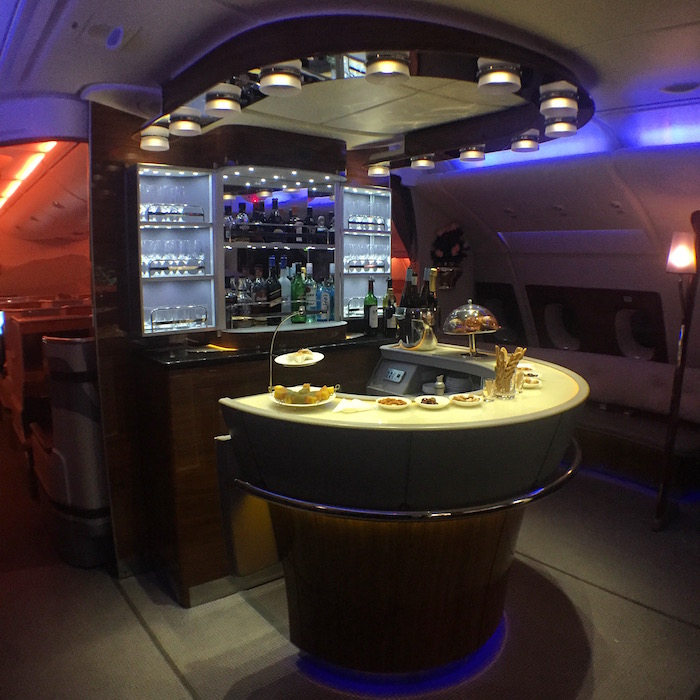 Stay tuned, this should be an interesting one. This will be my first time flying an Emirates A380 and not having access to a shower. 😉
If you've flown Emirates A380 business class before, what should I expect?