In June 2016, Qatar Airways first announced their intent to begin flying between Doha and Las Vegas, which seems like a rather random route. It's especially surprising when you consider that Qatar Airways doesn't even fly to San Francisco, which you'd think would be a much bigger market.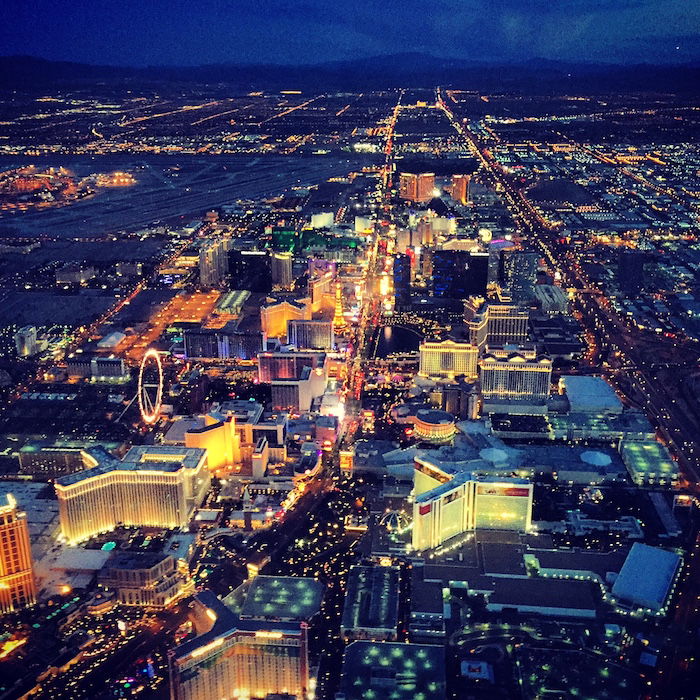 At the time, Akbar Al Baker, Qatar Airways' CEO, announced that the airline would offer daily Boeing 777-300ER service between the two cities as of January 2017. We didn't hear anything else about the new route for a while, and then this past November Qatar Airways "announced" eight new routes, and Doha to Las Vegas was among them. Qatar Airways is known for not being the most credible airline out there, as they again "announced" the route without an actual start date.
Well, the route is now official.
Qatar Airways will launch 4x weekly Boeing 777-200LR flights between Doha and Las Vegas as of January 8, 2018. So yeah, the route is a year later than originally announced, 4x weekly rather than daily, and on a 777-200 rather than a 777-300… minor details. 😉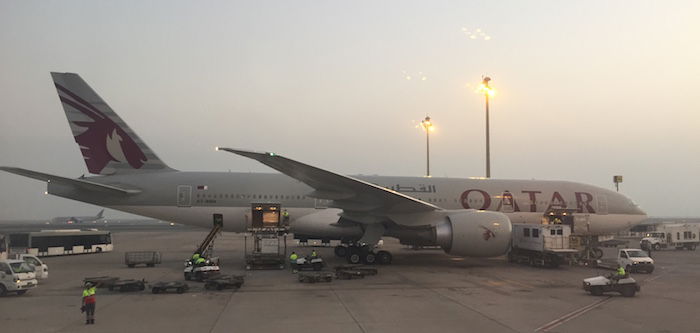 The new route will operate Mondays, Wednesdays, Fridays, and Sundays, with the following schedule:
QR737 Doha to Las Vegas departing 8:05AM arriving 1:00PM
QR738 Las Vegas to Doha departing 2:55PM arriving 5:20PM (+1 day)
The flight is blocked at 15hr55min westbound and 15hr25min eastbound. Qatar Airways' 777-200LR aircraft feature 42 business class seats and 217 economy seats. Business class seats are fully flat and in 2-2-2 configuration, so they're perfectly comfortable, but not the most private if traveling alone. While Qatar Airways is in the process of announcing a new "super business class," that product will debut on the 777-300ER, and not the 777-200LR.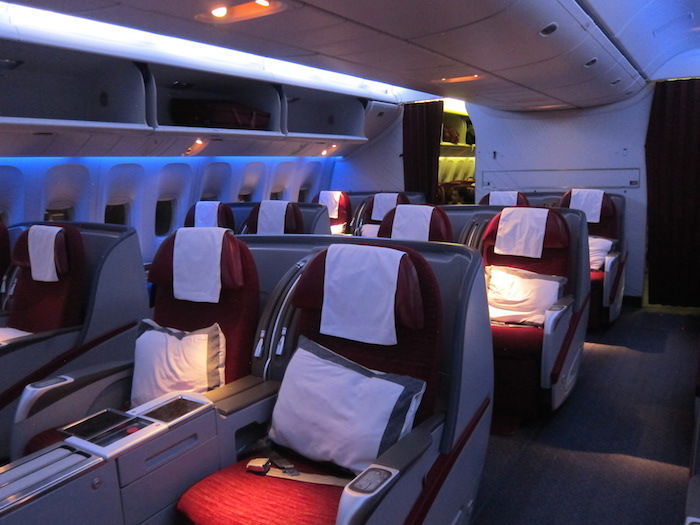 Personally I still don't think this route is anywhere close to being set in stone. I'm particularly suspicious of Qatar Airways operating a 777-200LR on the route. The airline has only nine of them, and there are some routes which can only be operated by this plane.
Qatar Airways delayed the launch of their Doha to Auckland route due to lack of availability of any 777-200LR aircraft, so I have to wonder what route they'll take the plane off of to make room for this flight.
Bottom line
Qatar Airways is one step closer to launching a flight between Doha and Las Vegas. However, they're also possibly the least credible airline on earth when it comes to announcing new routes, so I'll assume the route is set in stone when the inaugural flight takes off. As you can see, we've gone from a daily 777-300ER flight expected to launch in January 2017, to a 4x weekly 777-200LR flight expected to launch in January 2018. So they're offering about half the capacity they initially claimed, a year later then they initially claimed.
I'll be curious to see if/when this flight actually gets off the ground…