I've written in the past about the Burj Al Arab, which is the world's self proclaimed seven star hotel, located in Dubai.
The hotel probably isn't everyone's style. I'll take it a step further — it's not my style. But Dubai is all about 90s glam, and this hotel is the epitome of that.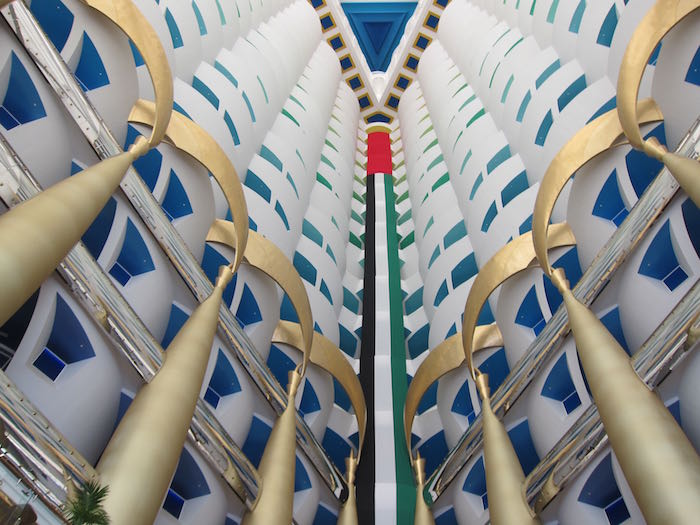 You can't even visit the hotel unless you're staying there or have a reservation at one of their restaurants. I've had afternoon tea at the Skyview Bar several times, which is an insane experience. It's the most over the top afternoon tea you'll ever have, and is priced accordingly. The seven course afternoon tea with champagne retails for ~$150 per person. Half of the reason to do it is to be able to actually visit the iconic hotel.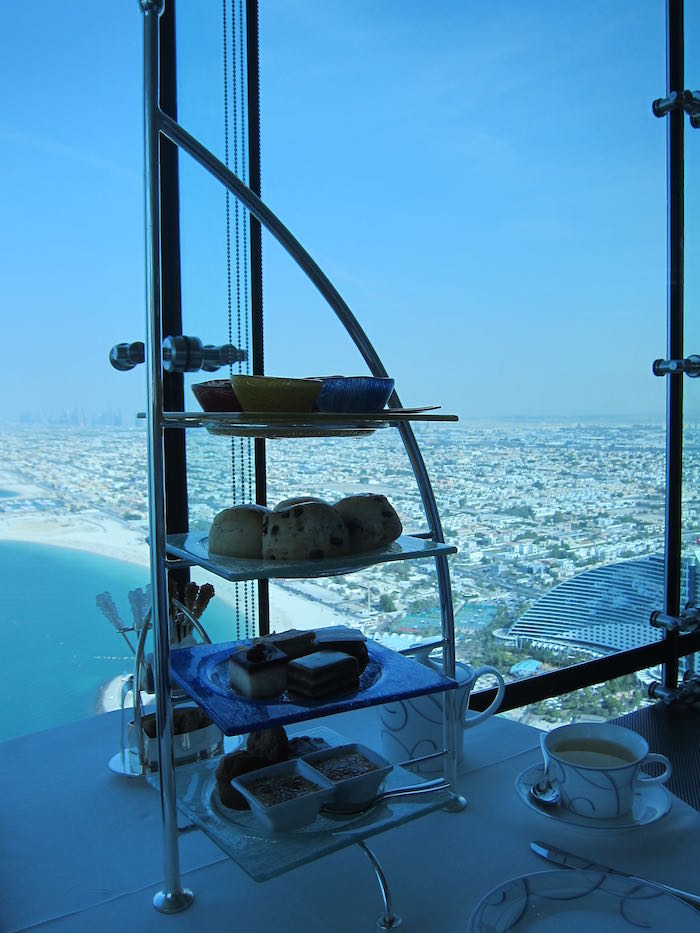 Anyway, in the past when I wrote about the Burj Al Arab, the cheapest rates I could find were ~$2,200 including taxes and fees. That's obscene, though at the same time the entry level room at this hotel is an 1,830 square foot suite. Furthermore, the hotel has 1,600 employees, so the staff to suite ratio is a crazy 8:1.
Anyway, while still not "cheap," reader Christian left the following comment in the "Ask Lucky" forum:
Am I crazy, or has the Burj Al Arab gone down considerably in price? I was using the Chase Ultimate Rewards book travel engine, and found that suites at the Burj Al Arab in Dubai during weekends in May 2017 were pricing at only $950 per night. Using the Sapphire Reserve to pay with points, that would allow you to spend roughly 60K to 65K Chase points to stay there. I'd love to see you review the hotel from a stay as opposed to visiting during the tea. Seems like an opportunity.
Rates do indeed seem to be much lower than in the past at the Burj Al Arab, at least over certain periods. This development is interesting for a couple of reasons, not the least of which is that it reflects the current economic landscape in the UAE.
There are indeed rates of $950 per night, though personally I'd be more tempted to book a flexible rate of ~$1,050 through Amex Fine Hotels & Resorts, which would come with a room upgrade, complimentary breakfast, a massage for two, 4PM guaranteed check-out, etc.
If you'd otherwise pay for afternoon tea (which is ~$150 per person), and if you'd otherwise consider getting a massage somewhere else (which at a luxury hotel would be $100+ per person), and if you consider the value of breakfast, and if you'd otherwise stay at another five star hotel, the cost difference for the overall experience often isn't that much.
Don't get me wrong, ~$1,000 per night is still an obscene amount of money for a hotel. However, for a hotel that rarely had any sort of promotions (even in the peak of summer), a 50% drop in price on many dates is a pretty big adjustment.
Or if you're looking to redeem points, redeeming ~65,000 Ultimate Rewards points for a one night splurge stay isn't that horrible either.
Bottom line
More than anything else I just find the trend of lower rates at the Burj Al Arab to be interesting. No, I'm not suggesting this is an amazing deal and everyone should suddenly stay there, but for those who are curious about this hotel, the current rates are the best I've seen in a long time. If you stay for one night and book through a program that gets you extra benefits, I think this is a deal that some would find worth the splurge, especially when you consider a base room is 1,800+ square feet.