Update: Read my full Royal Brunei Business Class A320 Kuala Lumpur To Bandar Seri Begawan review.
Hello from Brunei! I just flew Royal Brunei for the quick 2hr5min flight from Kuala Lumpur to Bandar Seri Begawan. The flight was operated by an A320, so it's not as exciting as the 787 they fly, but I still figured I'd share my general impressions.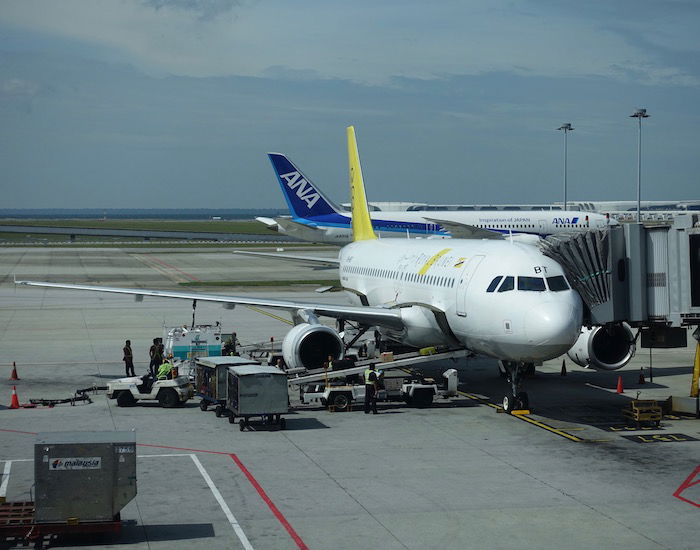 Royal Brunei's A320 features a total of 12 business class seats, spread across three rows in a 2-2 configuration. The legroom is a bit more than you'd find on a U.S. airline, and the seats have legrests. However, the seats do look a bit outdated.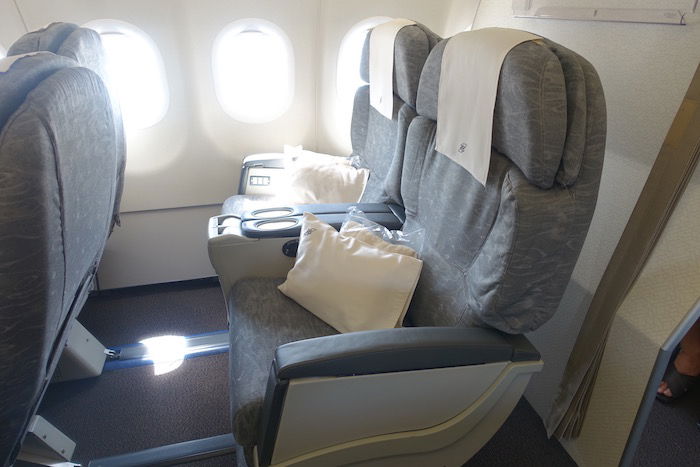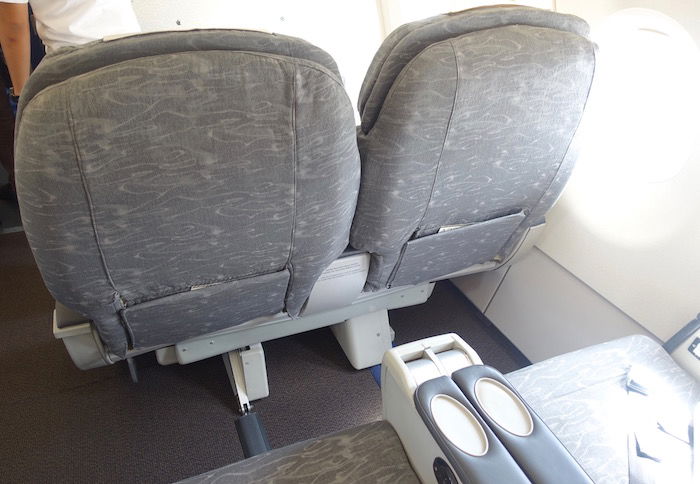 While the seats don't have built-in IFE, the crew distributed iPads after takeoff, which had several movies and TV shows on them.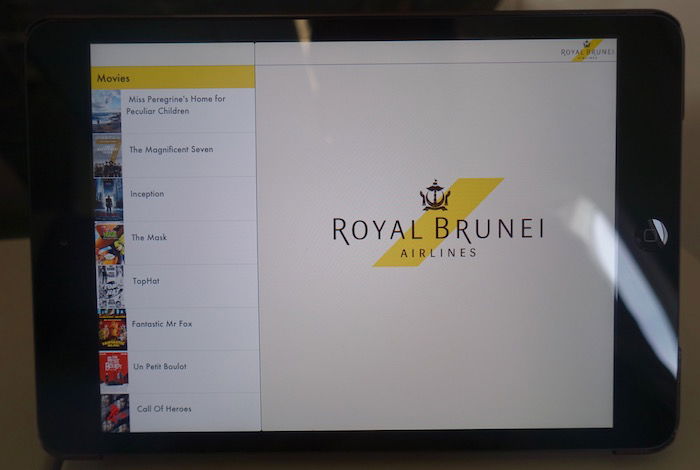 There was a hot meal on the flight, which was decent enough, though not great. To start there was chicken with pesto.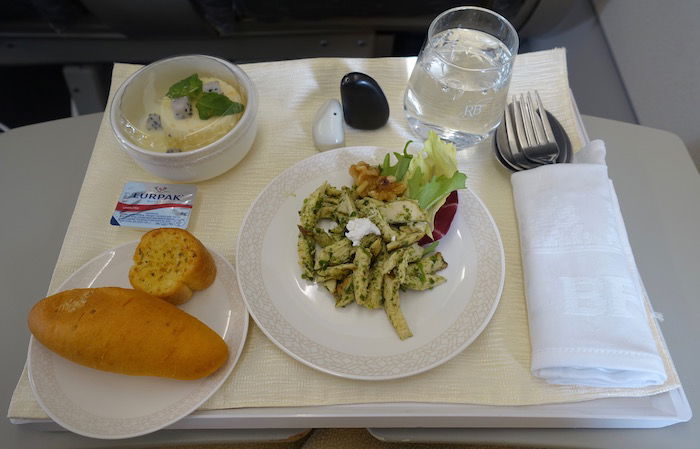 Then there were three choices for the main course — I chose green curry with chicken.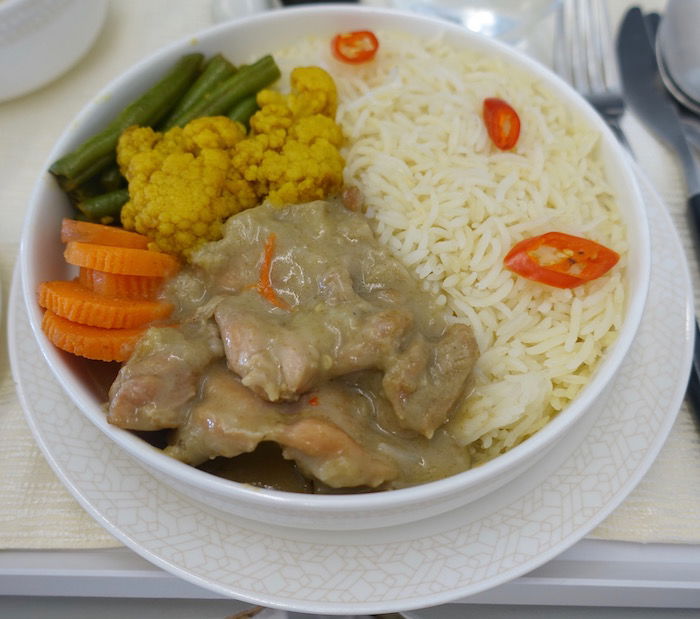 Lastly, for dessert there was pumpkin cheesecake, which was really good.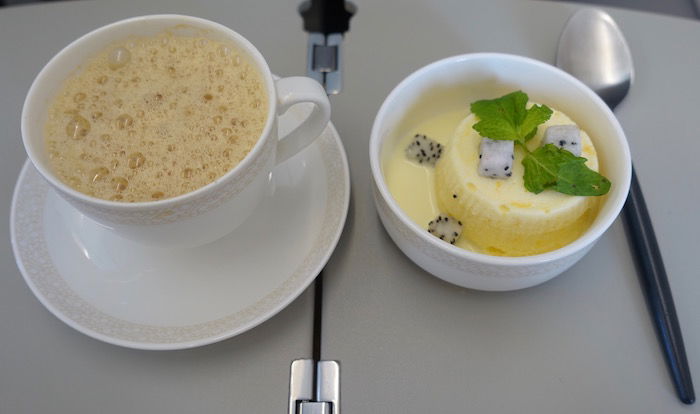 Royal Brunei is a dry airline, though unlike some other dry airlines, I appreciate that they put some effort into their beverage selection. They at least have interesting non-alcoholic drinks, including proper sparkling water, iced coffee, teh tarik, a huge tea selection, etc.
Royal Brunei's A320 business class is a pretty average product all around, though what really impressed me was the service. The two flight attendants working business class were phenomenal. Before departure the cabin service officer personally introduced himself, his colleague, and the captain (who was British, by the way), informed me of the flight time, and explained the meal that would be served.
He was extremely attentive, and after lunch when I ordered a teh tarik his face lit up. He was excited to make one, and said it was his specialty — it was indeed very good.
Per his insistence I also tried an iced coffee, which was also excellent.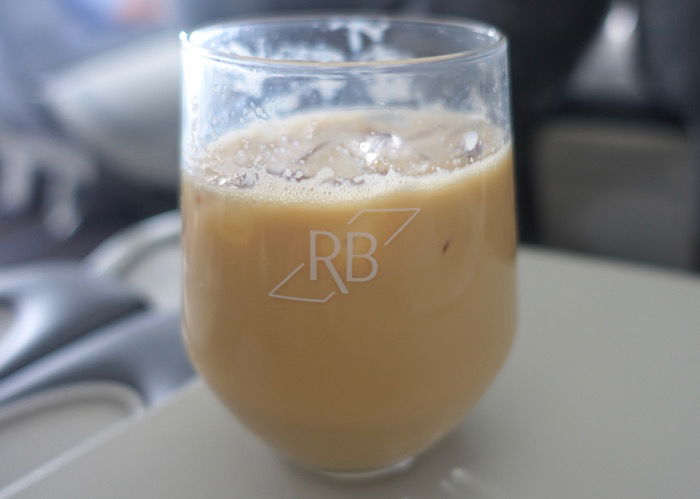 The views on approach into Brunei were fantastic, as the coastline is gorgeous.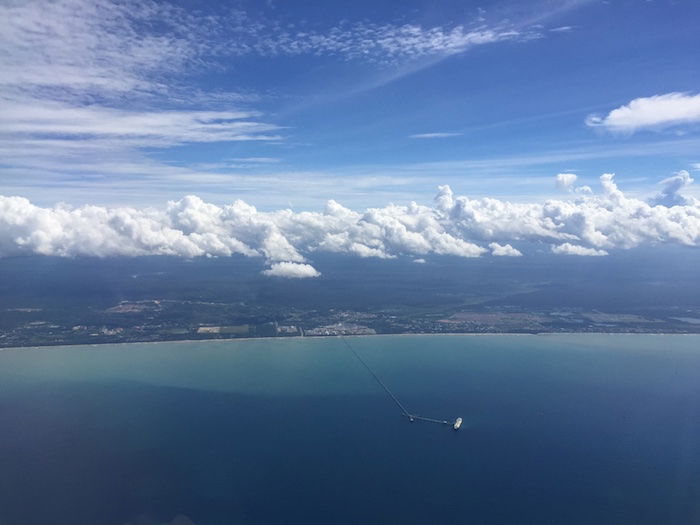 It was also cool to see the Sultan's palace on final approach.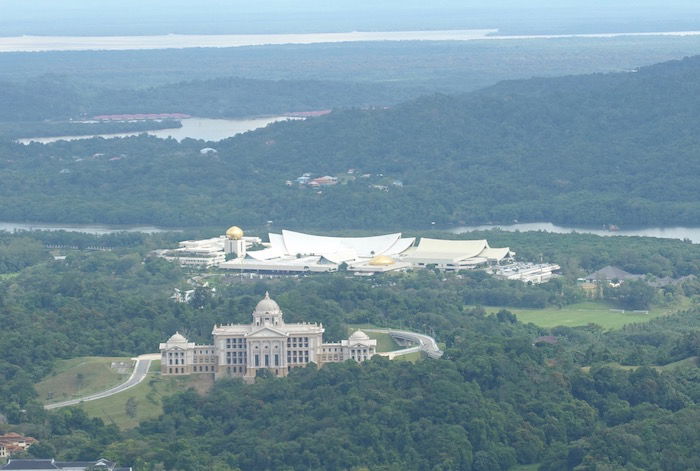 All around Royal Brunei is a fun little airline. While their A320s are just average in terms of the hard product and even the food, the service and drink selection (for a dry airline) impressed me.
I'm excited to experience their service on the 787 on my connecting flight.