Qatar Airways Qsuites is my favorite business class product in the world. Historically the airline has also had exceptional business class fares, though for quite a while the number of sales were limited, especially for travel originating in the US.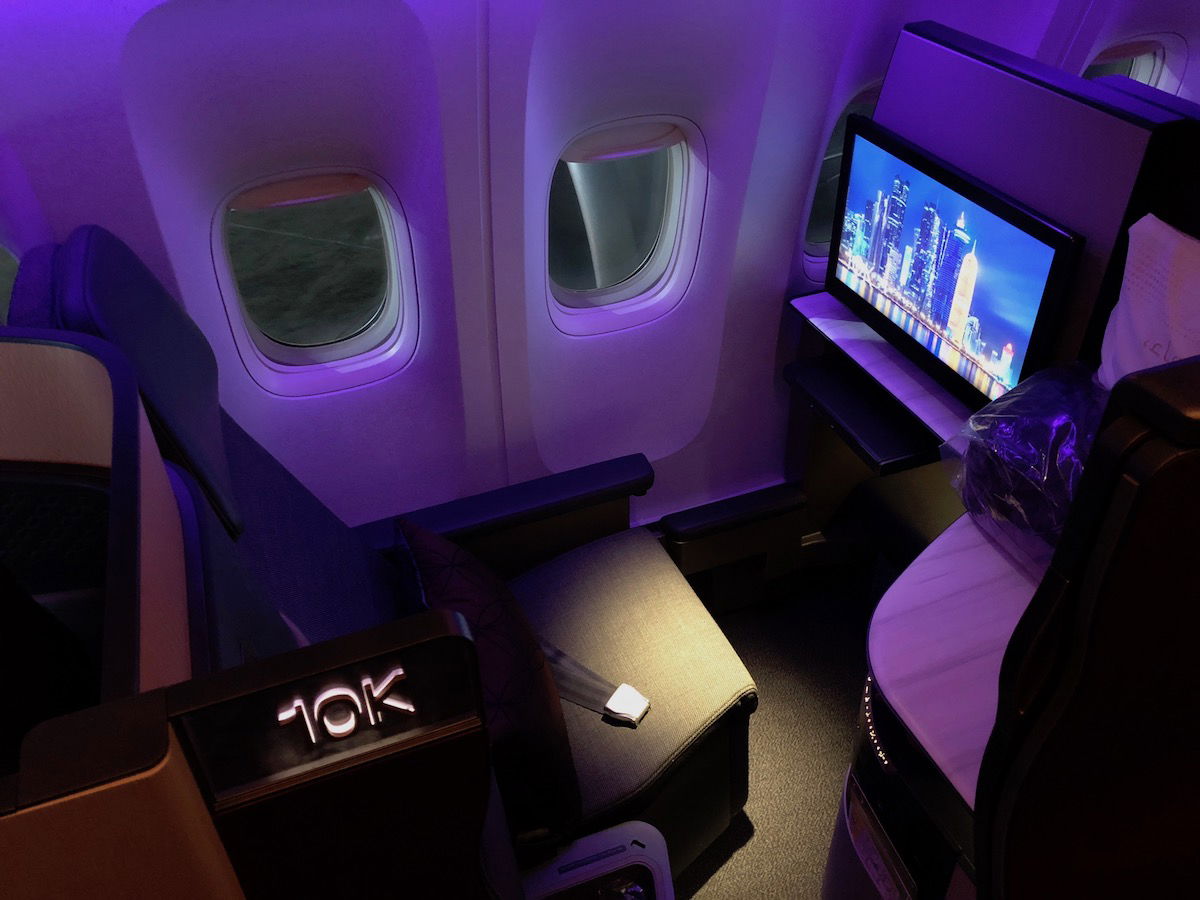 Qatar Airways Qsuites
Fortunately this year we've seen a few business class fare sales from Qatar Airways originating in the US, and they've just rolled out their latest such offer.
Qatar Airways' US Business Class Sale
Qatar Airways is offering a premium fare sale from US gateways. With this sale we're seeing business class fares starting at $2,450 roundtrip, including all taxes and fees. While there are more expensive tickets on "sale" as well, I'd say that's the price that's worth getting excited about.
For this fare sale:
Book by September 15, 2019, and travel through August 31, 2020
Blackout dates apply for outbound travel on December 11 through December 27, 2019, and May 20 through July 3, 2020; inbound travel blackout dates include December 27, 2019, through January 11, 2020, and July 26 through September 4, 2020

Given how good Qatar's business class is, and how long some of these flights are, the $2,450 business class fares are excellent.
Note that these fares won't show through online travel agencies, so you'll have to search directly through Qatar Airways' website to find these fares.
Which Markets Are Eligible?
The following markets have great roundtrip business class fares with this sale:
Atlanta to Delhi, India, for $2,452
Boston to Yerevan, Armenia, for $2,450
Chicago to Bengaluru, India for $2,452
Chicago to Chennai, India, for $2,452
Chicago to Goa, India, for $2,452
Miami to Delhi, India, for $2,456
New York to Goa, India, for $2,452
New York to Tbilisi, Georgia, for $2,450
Philadelphia to Yerevan, Armenia, for $2,450
Earning Miles & Maximizing Credit Card Rewards
These fares are not only a great way to get to a lot of destinations in comfort, but are also a good way to earn oneworld miles (assuming Qatar Airways stays in oneworld).
For example, if crediting to American AAdvantage you'd earn 150% elite qualifying miles, 100% redeemable miles, and elite qualifying dollars that equate to 20% of the distance flown. Then if you're an elite member you'd earn a further mileage bonus on top of that.

If you take advantage of one of these fares, make sure you use a card offering bonus points for airfare purchases. You can earn up to 5x points, which I value at up to 1.7 cents each, for an additional return of 8.5%.
Qatar Airways Sale Summary
These aren't the most incredible business class fares we've ever seen, but they're really good, especially when you consider how many miles you're earning, and that you get to fly the world's best business class.
These fares are especially good for those looking to travel to India. As someone who has been wanting to visit Georgia, I'm also tempted by the Tbilisi fare.
Anyone considering taking advantage of one of these great business class fares?
(Tip of the hat to Traveling For Miles)