Friend of the blog Andrew B is back, this time discussing travel anxiety. Yes, this is the same Andrew who won the trip to Helsinki several years back, and who wrote the hilarious "Airbus To Megabus" trip report last year.
---
Travel-related anxiety is a pretty common thing. Many people still panic when they board a plane, even though they rationally know that flying is incredibly safe.
My main travel fear is unusual, though: I am afraid of sleeping on airplanes. Of course, it's mostly unavoidable for longer flights, so I do end up falling asleep. But every time I do, I worry about what might happen.
Why? Because I talk in my sleep. And it's pretty weird.
It doesn't sound that bad, right?
Well, usually when I'm talking in my sleep it's because I'm having a nightmare. Generally, I'm dreaming that something terrible is happening to me (like being chased by a giant electric eel or all my teeth falling out just as I'm about to bite Shia Labeouf's hand so he can't murder me), and often this results in me yelling strings of particularly foul obscenities that would make me blush if I heard someone else say them.
There is sometimes (rarely) also a physical aspect to it: last week, I woke up while I was in the process of throwing a pillow at a particularly belligerent Klingon.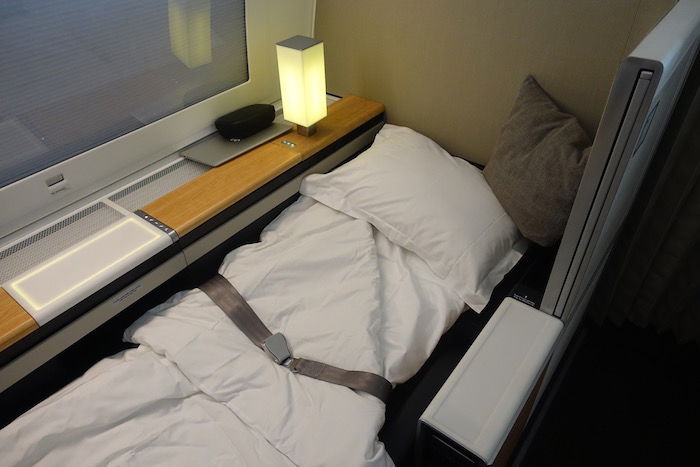 More troublingly, I do not sleep talk in my normal voice. Instead, my boyfriend describes it as a "British grandmother voice." He is kind enough to wake me when it happens, but he told me that the things I say are so amusing that he wishes he could just keep listening.
So, my worst nightmare (metaphorically speaking) is that I'm on a flight and somewhere over an ocean in the middle of the night I start yelling in my British grandmother voice, cursing Al Roker for trying to set me on fire.
And then I have to be woken by a flight attendant or a fellow passenger. And then I'm trapped with them for several more hours while they gawk at me and my weird sleep talking. And then for years afterwards it's their favorite story to tell at dinner parties.
I know I will never see them again after that. But still…the thought of it terrifies me. And unfortunately, the internet seems to say that there isn't much you can do to prevent somniloquy, aka sleep talking.
Does anyone else have any unusual anxieties about traveling? Or is it just me?