Welcome to my next trip report series, which will cover a recent trip to Germany and France with my parents. This was honestly one of the most memorable trips I've ever taken (primarily thanks to who I was traveling with!), and I look forward to sharing all the details.
You can expect reviews of Turkish Airlines' A350 and A330 business class, Lufthansa's A380 first class, several Marriott Bonvoy properties in Germany and France, and more. In this post I'll outline all the basics of the trip, and then in the coming days and weeks I'll publish the entire trip report series.
Why we took this trip
Plain and simple, I took this trip because it was an incredible opportunity to spend time with my parents. So there were actually four of us — my mom, her partner, and my dad. Admittedly that might seem like a weird dynamic, but my parents are no longer together but get along just fine, and my mom's partner is also very patient and supportive.
Anyway, this trip was planned pretty last minute, only about a week in advance. For well over four years now, my mom has been battling stage four ovarian cancer. Cancer sucks, though if you ask my mom, she'd say she's had the best years of her life since then, as we all have a new appreciation for how precious life is, and we have so many great memories (including so many amazing travel memories, from Big Sur, to Hawaii, to Greece, and more).
While my mom's cancer can't be cured, she has gone through a lot of treatment. That's a roller coaster, both in terms of what she goes through, and in terms of various treatments working. Fortunately my mom recently started a new treatment that's managing her cancer at the moment, which we're so grateful for.
It was her dream to return to Germany (where most of her family is), so at the last minute we planned to make this happen between her treatments.
However, I wouldn't just go with my mom and her partner, but also with my dad. As you might recall, in May I took my dad on a surprise round the world review trip. Really he wanted to go to Germany, but I asked him to be patient with me on that in terms of timing.
My parents are from small towns in Germany not far from one another, so since my mom was going to Germany, it seemed like a good opportunity to take my dad as well. My mom and her partner were open to it, and we actually all ended up having a great time together!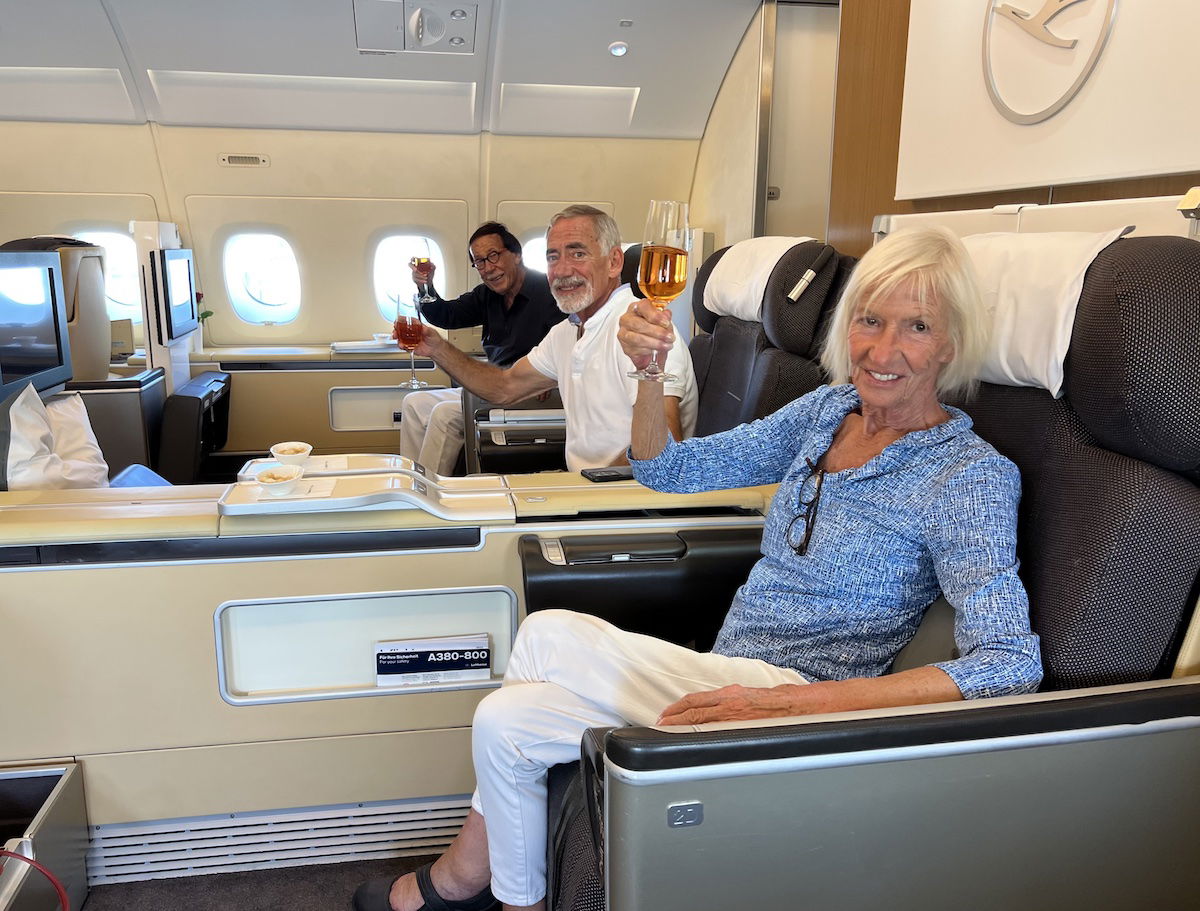 The airlines we flew on this trip
While I was originating in Miami, my parents were originating in Tampa. I ended up sending them on a separate outbound itinerary from me, so that they could first spend a couple of days in their hometown prior to my arrival. So I'll share both what I booked for myself, and what I booked for my parents.
For my outbound itinerary, I decided to book Turkish Airlines business class through the Turkish Miles&Smiles frequent flyer program. I accumulated those points through a transfer from Citi ThankYou. I managed to book the following for 45,000 Turkish Miles&Smiles miles plus $285.80 in taxes and fees (including some carrier imposed surcharges):
8/09 TK186 Chicago to Istanbul departing 11:35AM arriving 5:50AM (+1 day)
8/10 TK1591 Istanbul to Frankfurt departing 11:40AM arriving 1:50PM
The first segment was in Turkish's Airbus A350 business class, which has a special configuration that was intended for Aeroflot. The second segment was in Turkish's Airbus A330 business class, specifically the regional configuration, which I hadn't yet flown.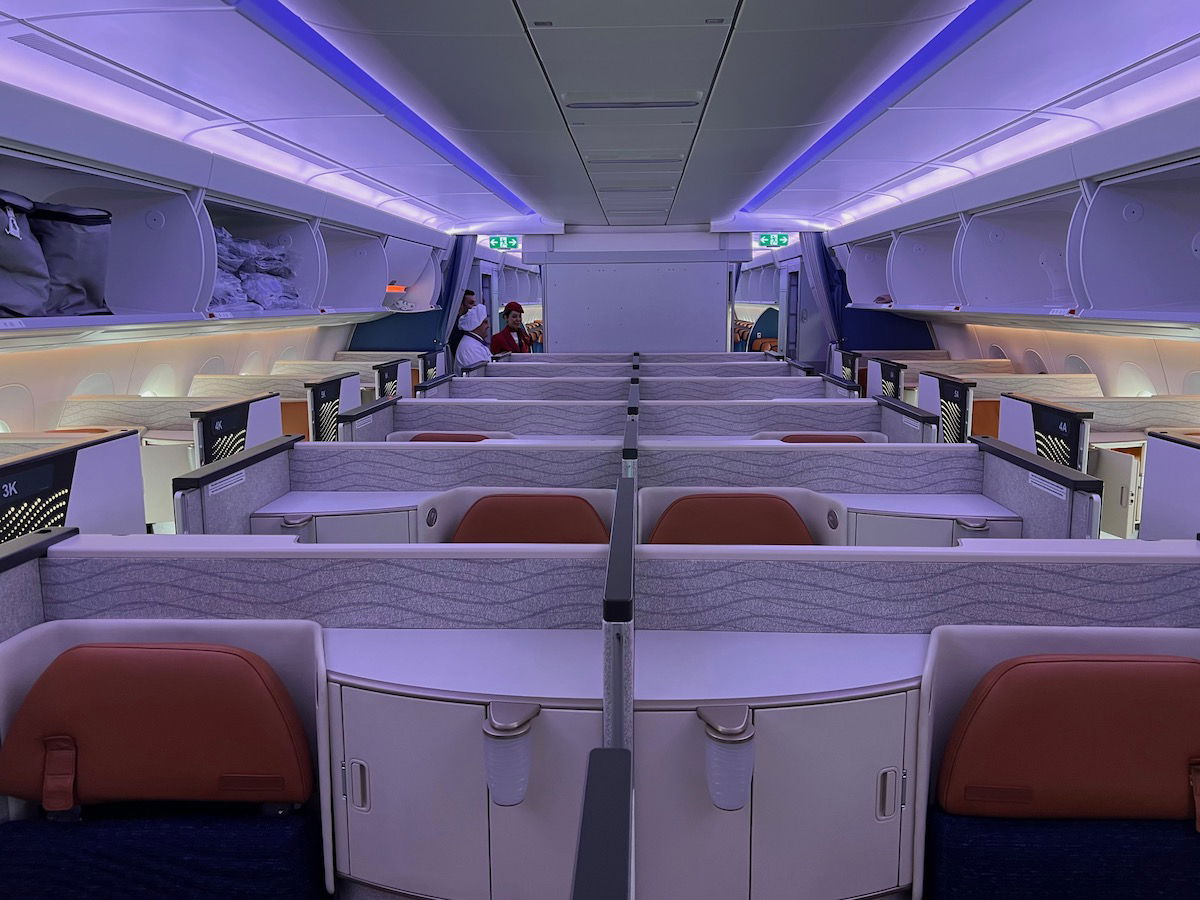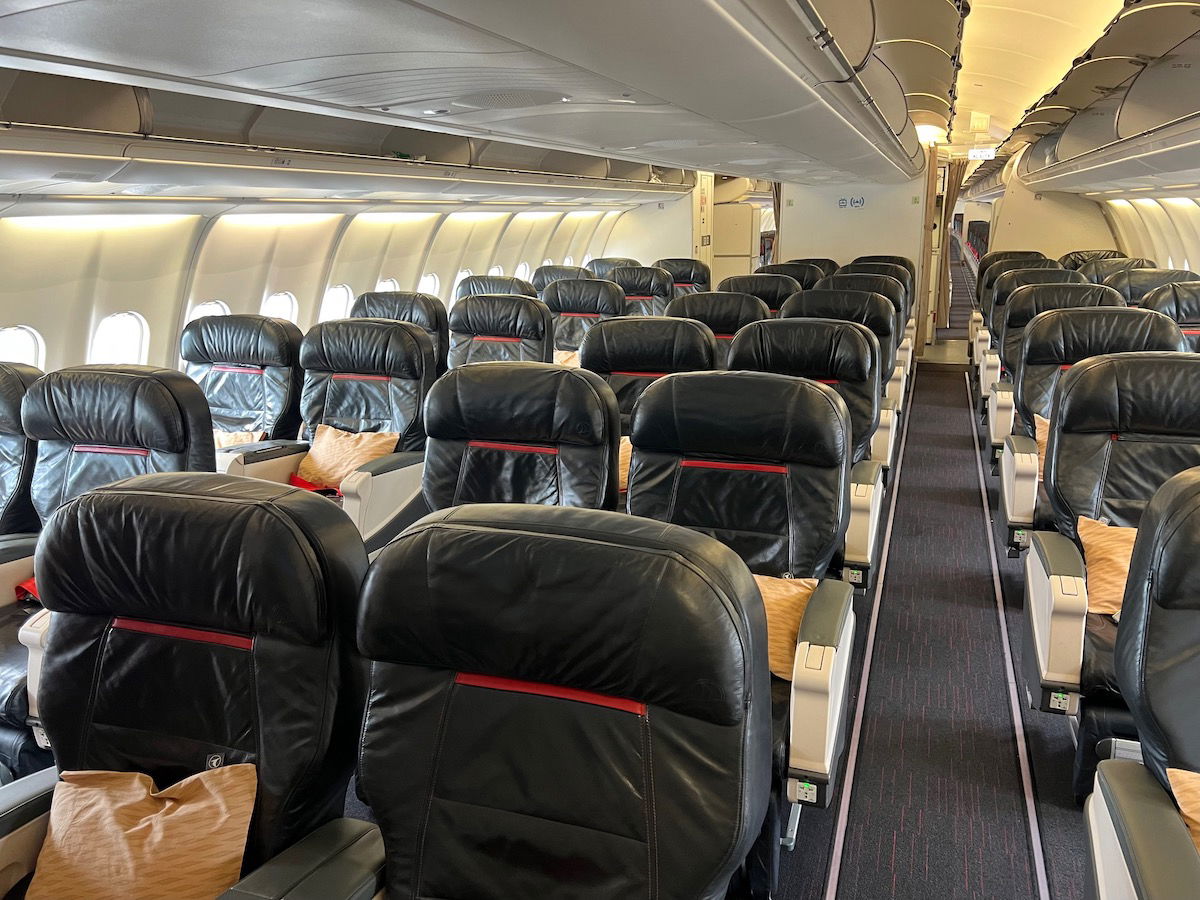 For the outbound itinerary, I booked my parents on the most convenient routing, which was Eurowings Discover nonstop from Tampa to Frankfurt. I booked the following in business class for 70,000 Air Canada Aeroplan points plus $54.88 in taxes and fees per person:
8/07 4Y65 Tampa to Frankfurt departing 5:55PM arriving 9:10AM (+1 day)
Eurowings Discover's A330 business class is basically identical to what you'd find on Lufthansa, except the soft product isn't quite as good (in particular, the service isn't as polished).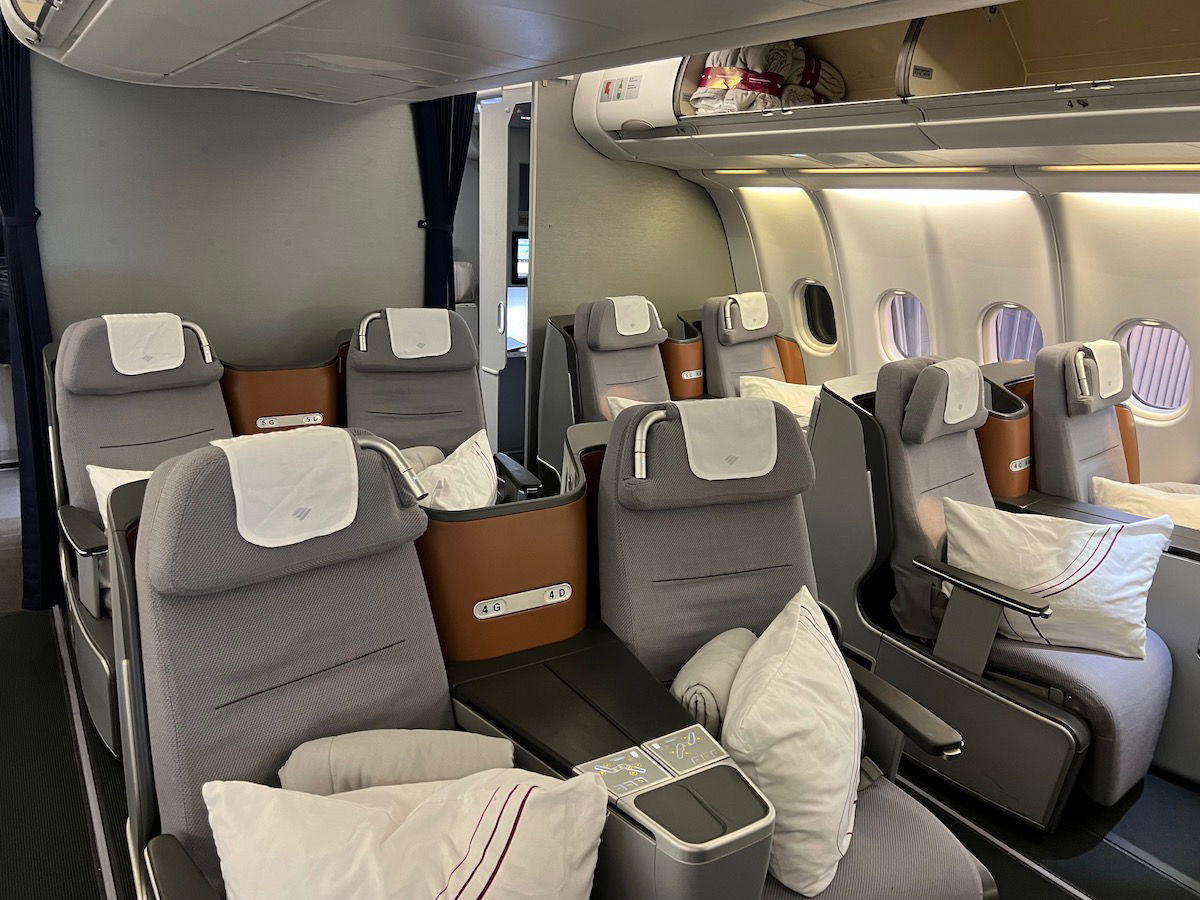 My goal for the return portion of the trip was to fly Lufthansa's Airbus A380 first class. Lufthansa recently put these planes back into service, so I was excited to fly this plane again. Not only did I manage to find one A380 first class award seat, but I actually managed to find four, so I could book our entire party on the same flight. OMG, what a party this flight was!
I did book slightly different connecting itineraries for us, though. For my own travel, I booked the following for 100,000 Air Canada Aeroplan points plus $124.90 in taxes and fees:
8/19 LH2367 Zurich to Munich departing 9:20AM arriving 10:10AM
8/19 LH424 Munich to Boston departing 3:35PM arriving 5:50PM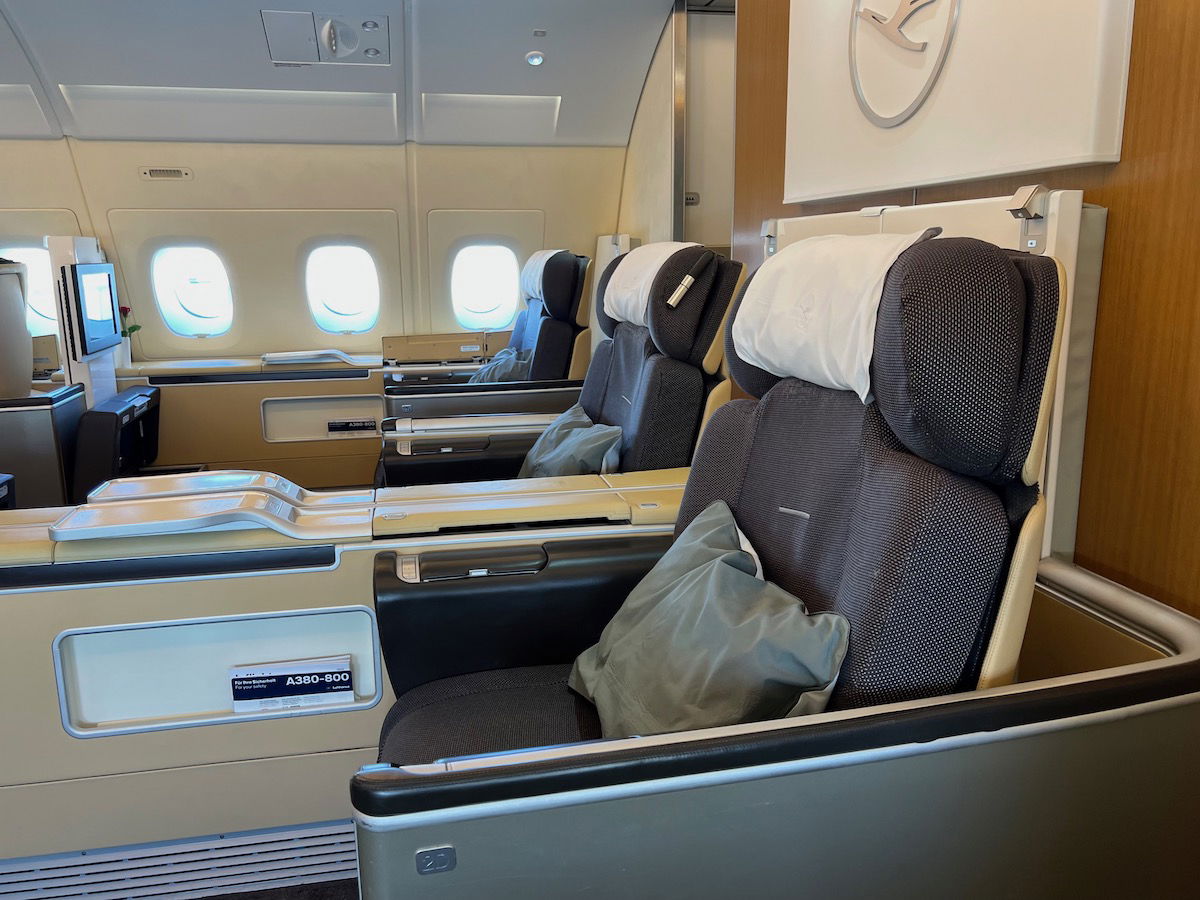 Then separately, I booked an itinerary from Frankfurt to Zurich for the night before in business class. I booked the following for 15,000 Air Canada Aeroplan points plus $103.16 in taxes and fees:
8/18 LH116 Frankfurt to Munich departing 6:15PM arriving 7:10PM
8/18 LX1111 Munich to Zurich departing 9:00PM arriving 9:55PM
Why did I make this side trip to Zurich? Well, my goal was to spend the night in Zurich in order to review the SWISS First Lounge Zurich. However, unfortunately my flight from Munich to Zurich got canceled, so that didn't end up happening. On the plus side, at least I qualified for EU261 compensation.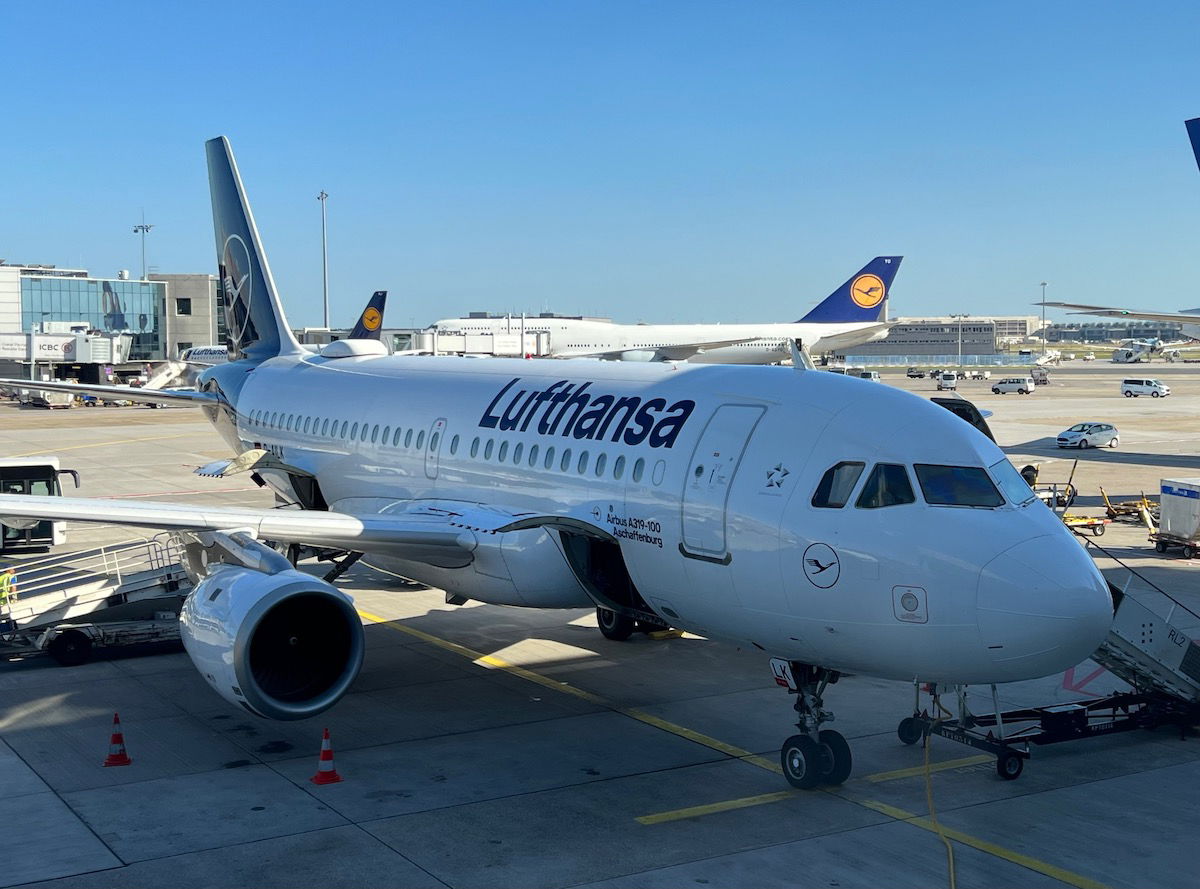 Meanwhile here's what I booked for my parents, at the cost of 100,000 Air Canada Aeroplan points plus $191.25 in taxes and fees per person:
8/19 LH104 Frankfurt to Munich departing 12:15PM arriving 1:10PM
8/19 LH424 Munich to Boston departing 3:35PM arriving 5:50PM
I realize that's a lot of information, so to summarize, you can expect the following flight review in this series:
Lufthansa A380 first class (MUC-BOS)
On top of that, you can expect the following airport lounge reviews (I'll only be reviewing lounges I haven't otherwise reviewed recently):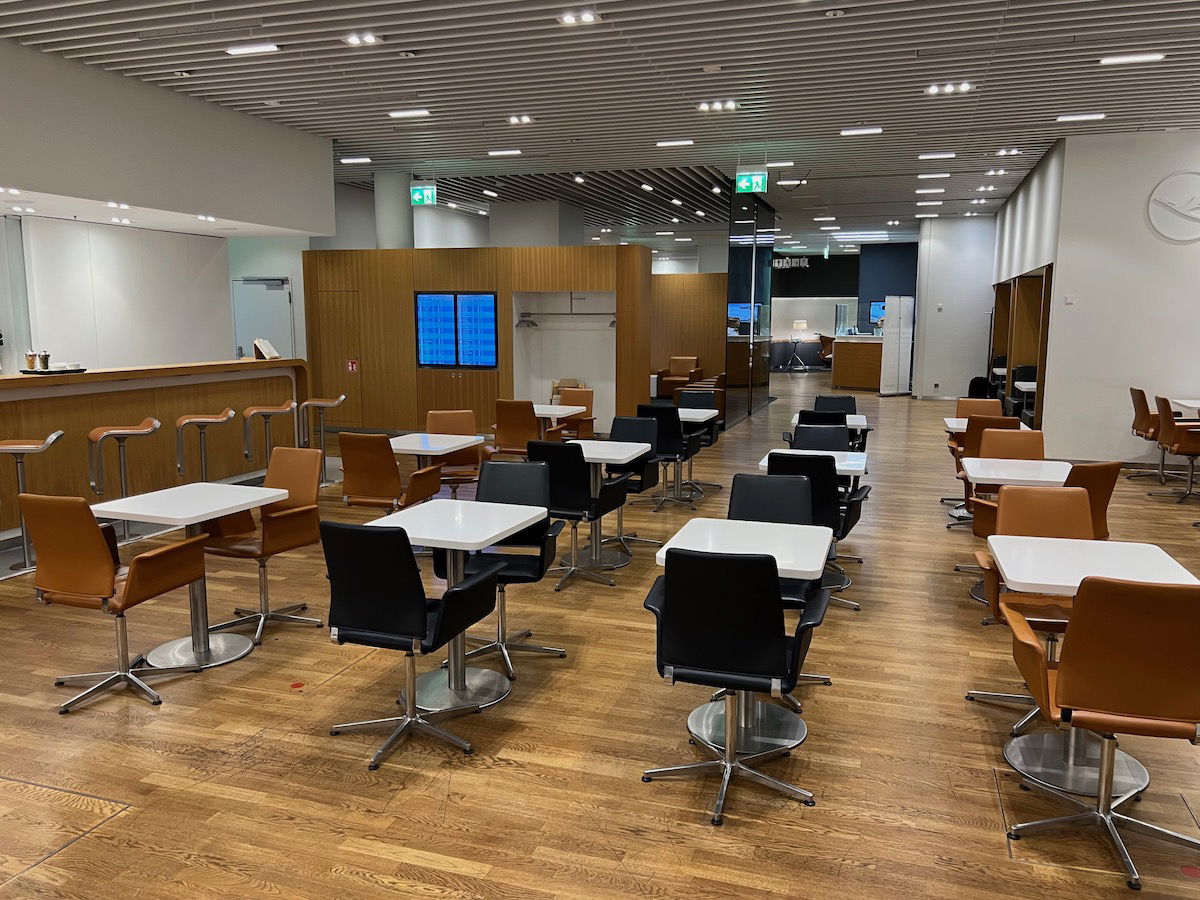 The hotels we stayed at on this trip
In this series I'll be reviewing five different hotels. I booked stays for this trip entirely with cash, so I'll be discussing the details of how I booked, the rates, etc., in each individual installment. All hotels cost well under €200 per night, so I prefer to save my hotel points for more expensive properties.
We started off the trip in the small town near where my parents are from. I spent two nights at Hotel Bartmanns Haus, which is a basic but well done hotel in Dillenburg, Germany, not far from where all my relatives live.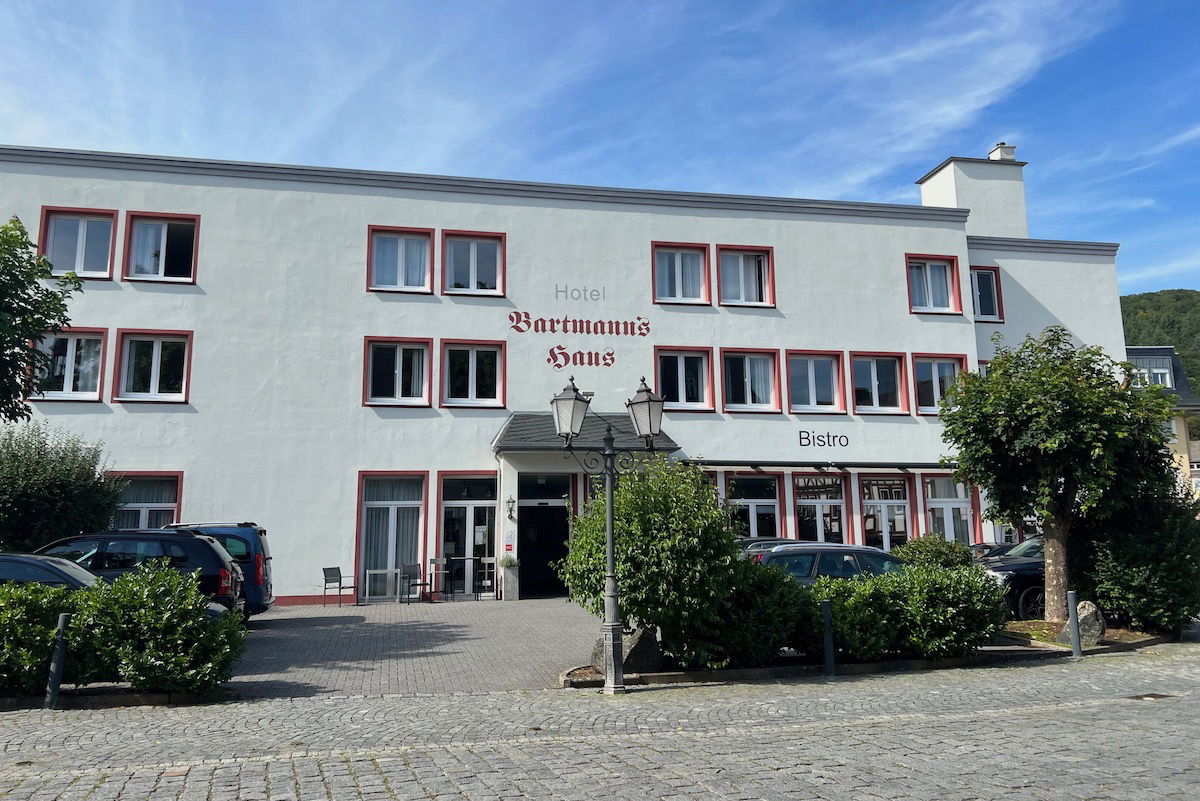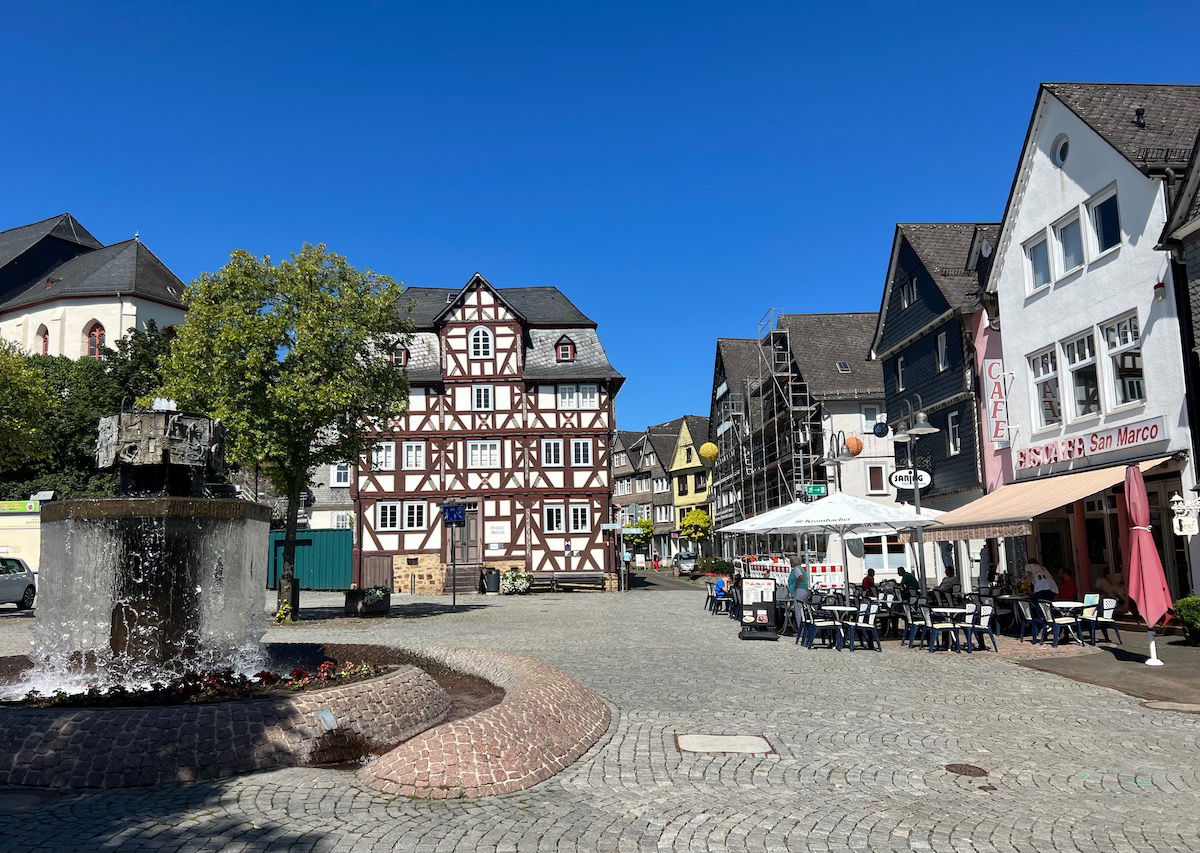 After that, we decided to go on a bit of a road trip. To be honest, I didn't actually do all that much research ahead of time, though the itinerary ended up being awesome, and I can't recommend it enough.
We first spent a couple of nights at the Marriott Heidelberg. Heidelberg is a charming historic town just about an hour from Frankfurt.
Several readers had warned that this property isn't great, so I had tried to rework the trip to avoid this, but I couldn't make the availability work in other cities at a reasonable cost without keeping this. While all of the warnings that people provided about this property were accurate, we actually had a good stay, and wouldn't hesitate to return.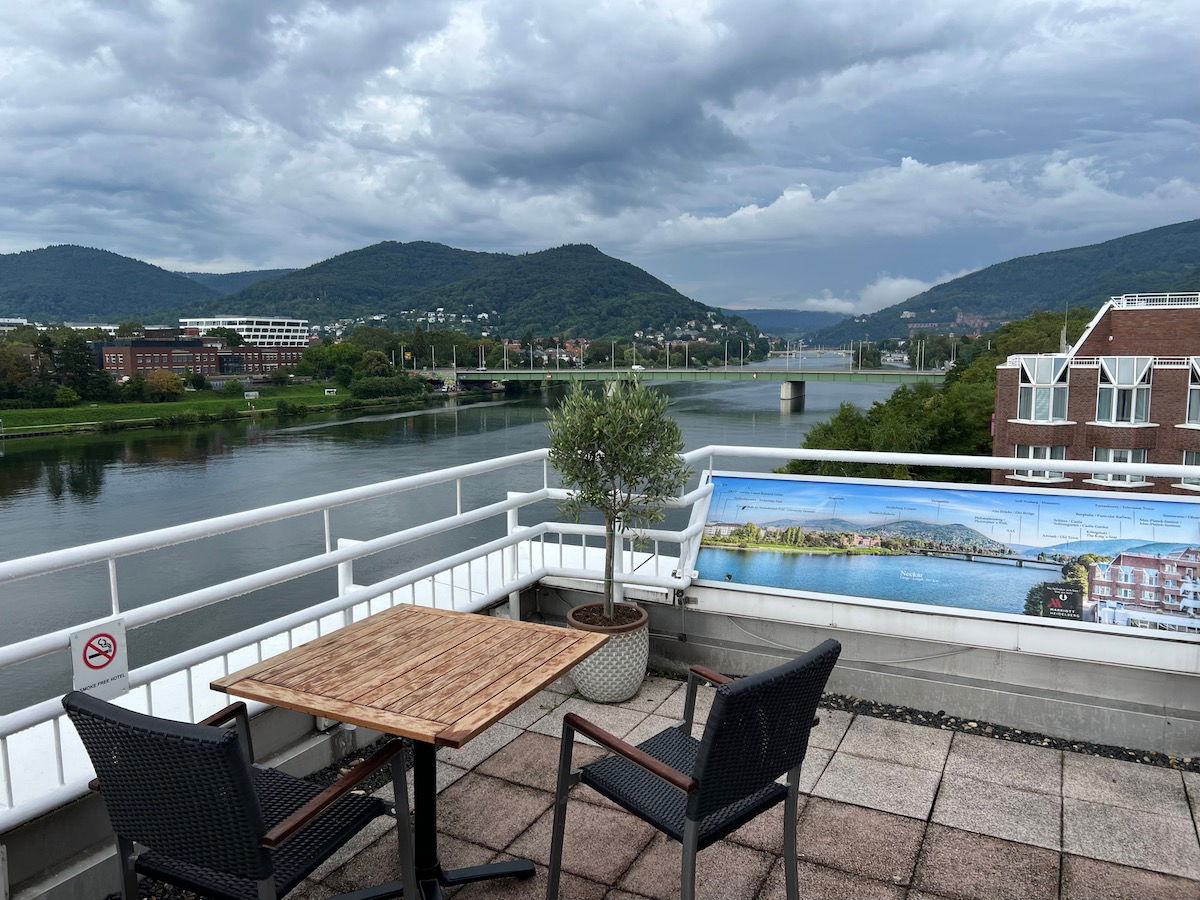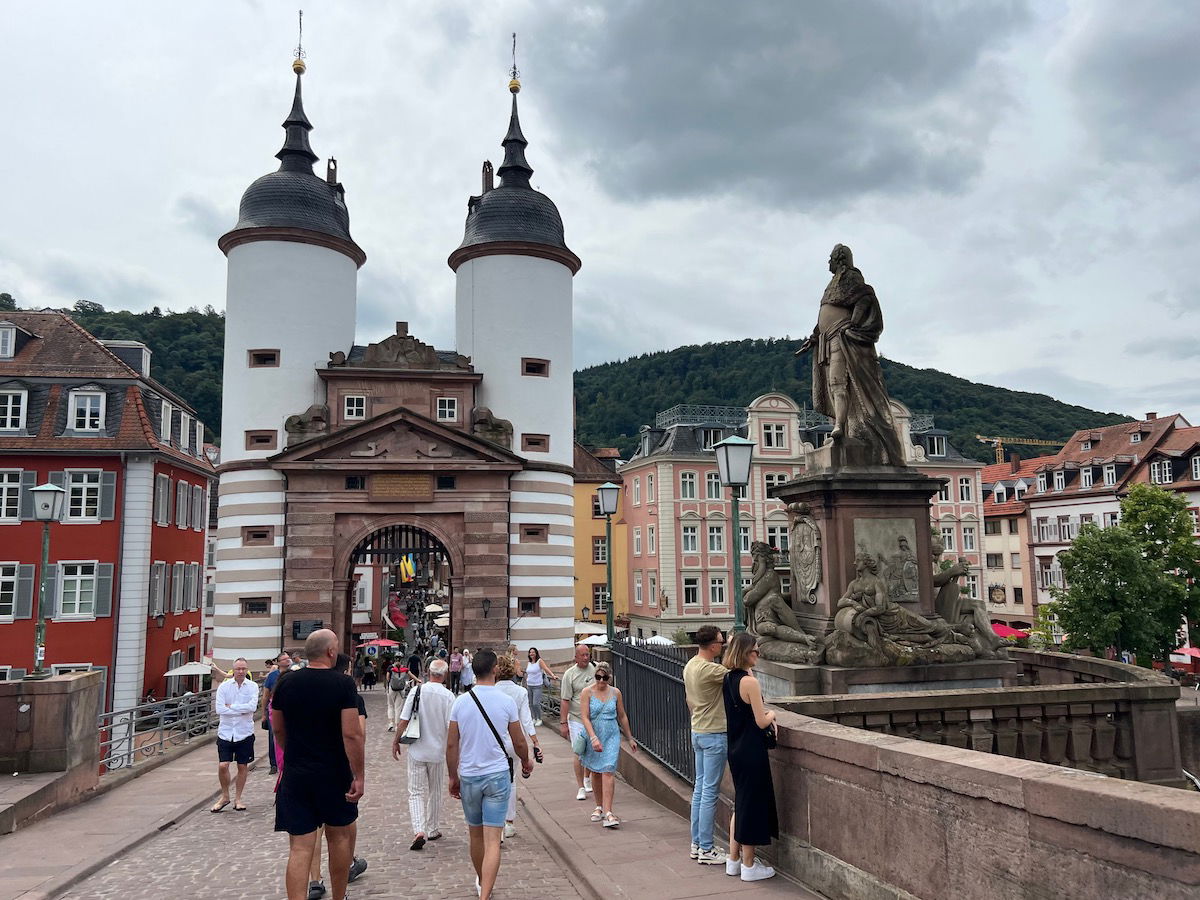 Next up we spent two nights at Roomers Baden-Baden, a Marriott Autograph Collection property. This is honestly an awesome hotel that has great elite recognition, and I can't recommend it enough. Baden-Baden is a spa town, but it has a cute downtown area, and is a great jumping off point for exploring Black Forest National Park (which we really enjoyed). Furthermore, it was less than an hour drive from Heidelberg.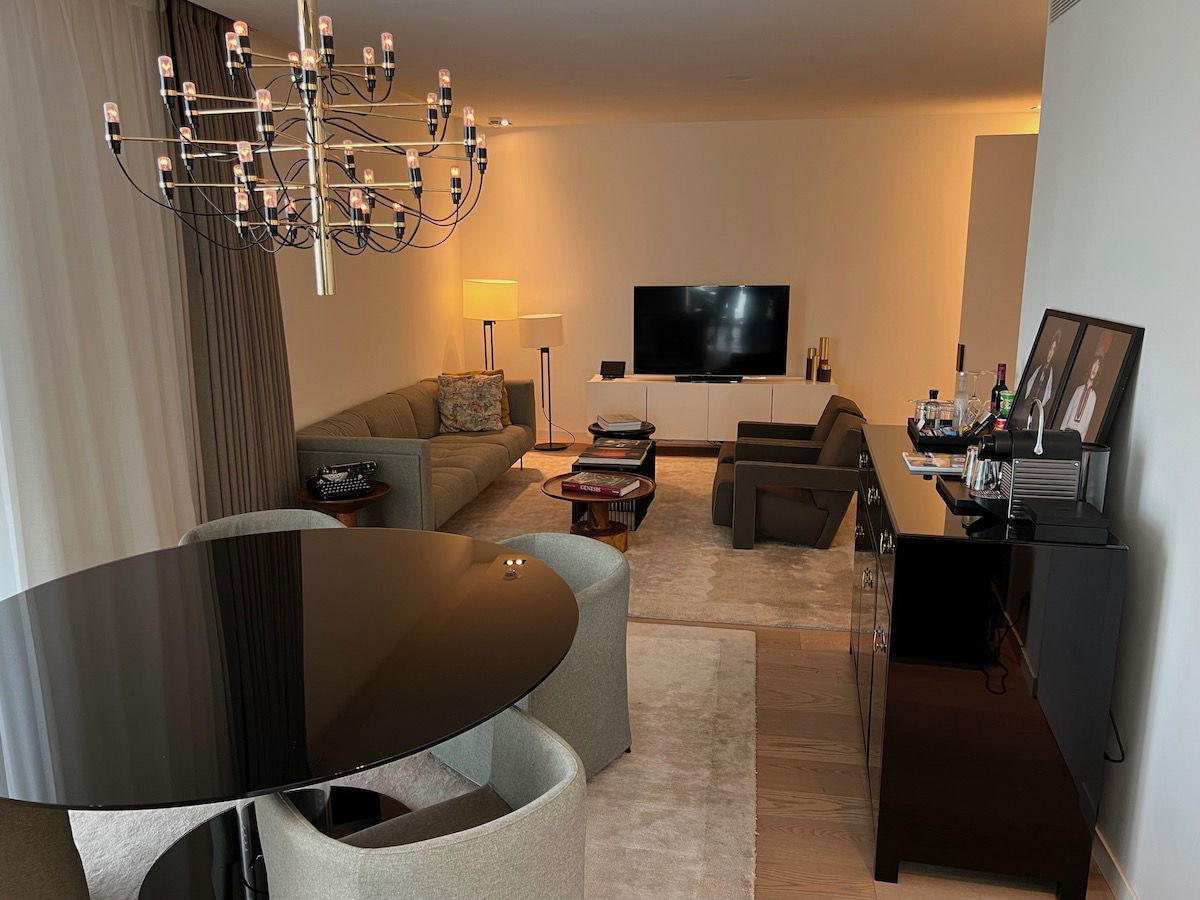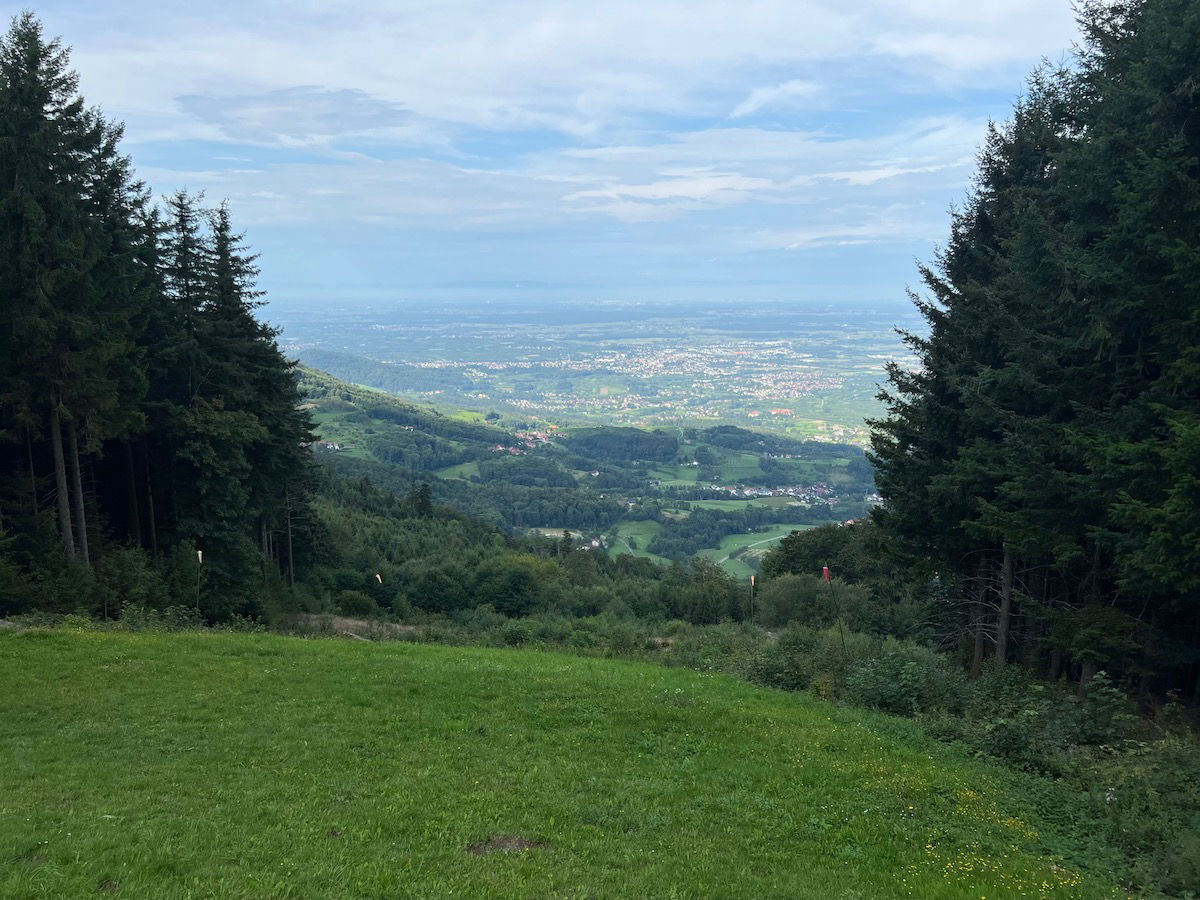 Next up we spent two nights at Maison Rouge Strasbourg, a Marriott Autograph Collection property. This was my first time in Strasbourg, and I found the town to be so cute. Maison Rouge is a cute historic property, though it kind of lacks a pulse, in my opinion, as there's not much to the hotel beyond the rooms.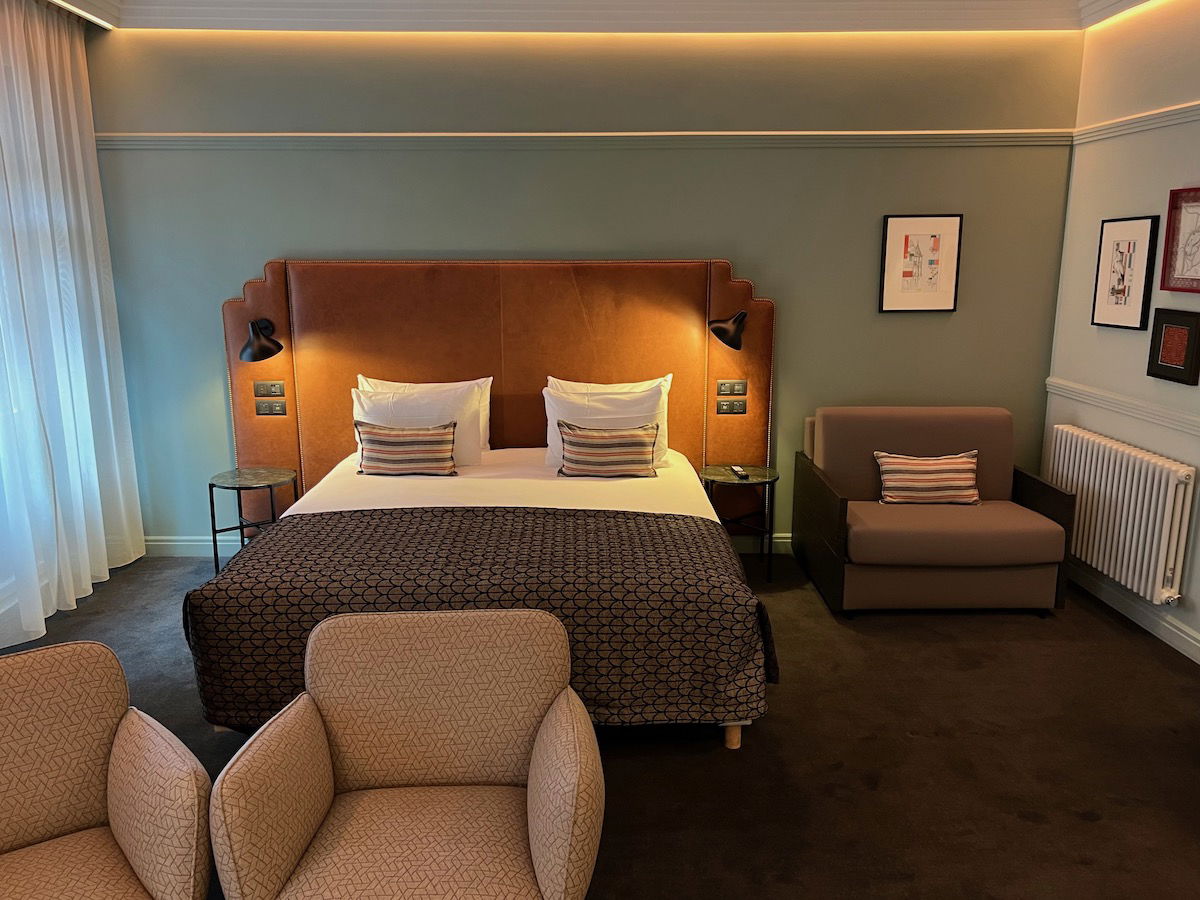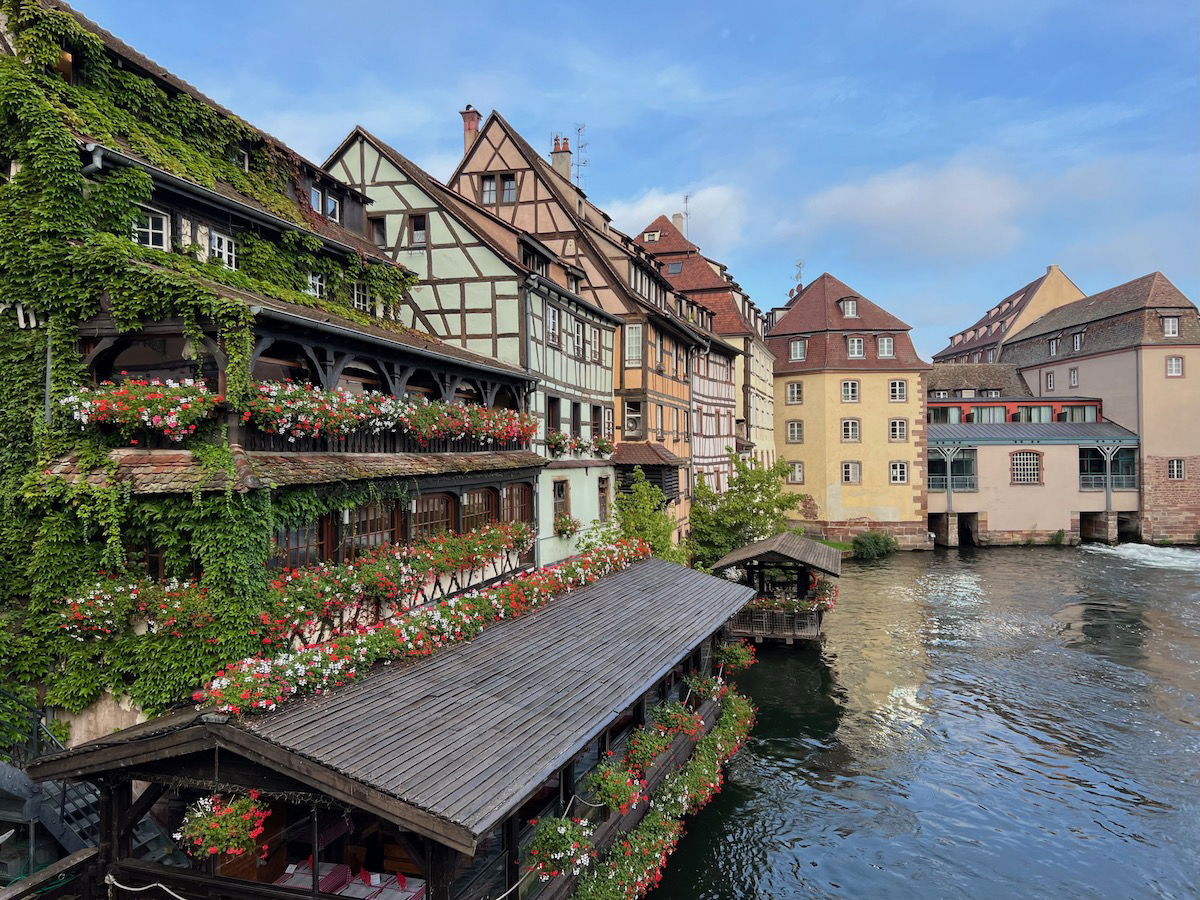 Last but not least, while I hadn't planned on staying here, I did end up having a night at the Hilton Munich Airport, due to my canceled SWISS flight. This is an excellent airport hotel, and I just wish my stay had been longer…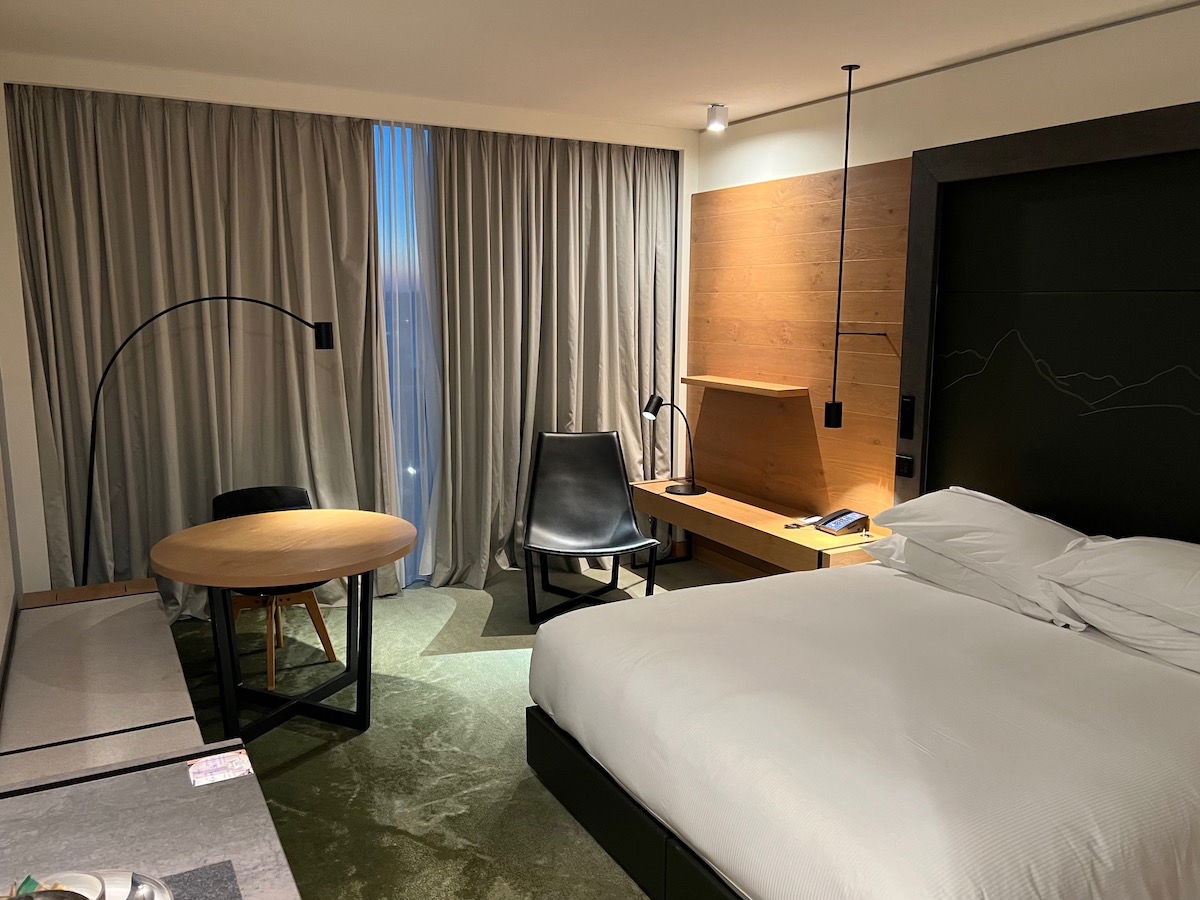 Bottom line
I had such amazing trip to Germany and France with my parents. Not only am I grateful I had the chance to spend quality time with them, but we all loved just about every aspect of this experience. The hotels were for the most part really good, our flights were awesome, etc. And finishing off the trip with four Lufthansa first class award seats was something I'll never forget.
Thanks for reading, and stay tuned!